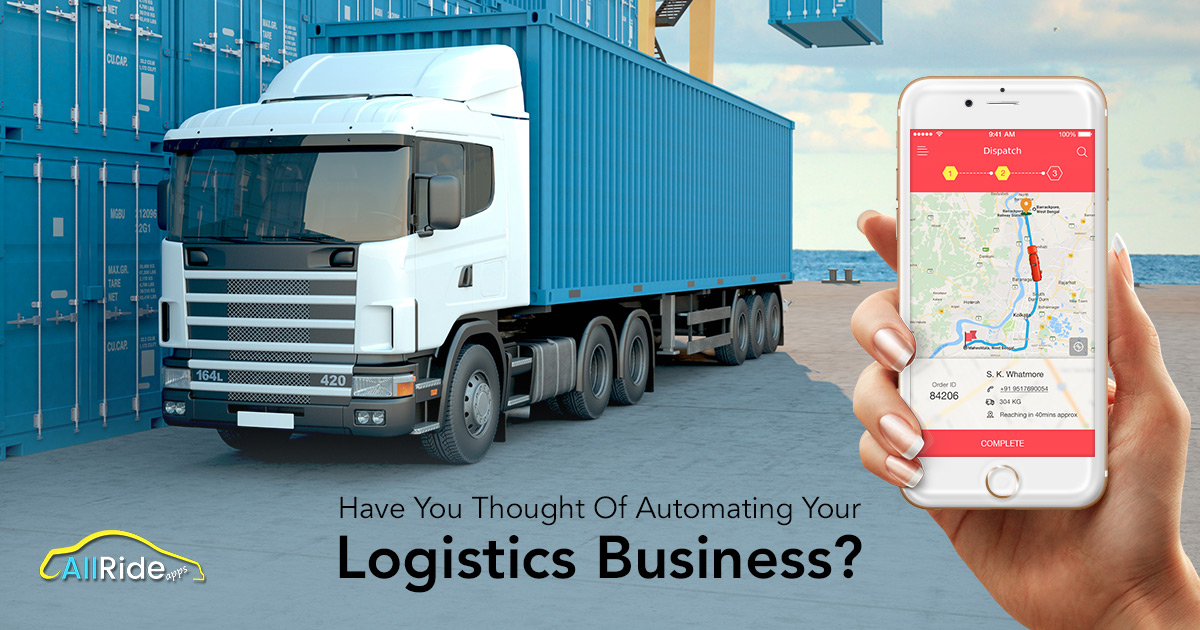 Have You Thought Of Automating Your Logistics Business?
Are you familiar with the hassles of running a logistics business? No doubt you have hired hundreds of employees to manage your fleet and goods. But even after your investments, why are you not seeing enough revenues? Why is your business still under losses? Since logistics is composed of huge goods and vehicle movement, the process often becomes complex.
The other day I was talking with Jeremy, an established logistics company owner, who wished to upgrade his traditional order supply and delivery business. With everything handled 'manually', his business was facing a lack of efficiency. The workflow was pretty complex which was giving him serious goosebumps. With huge numbers of customers, warehouses and numerous drivers to deal with, he was completely exhausted! This not only held back his company's performance but further led to poor customer service. He wanted an upgrade of his logistics management but not a complete makeover, as this could risk his time and money. So what could manage his business seamlessly?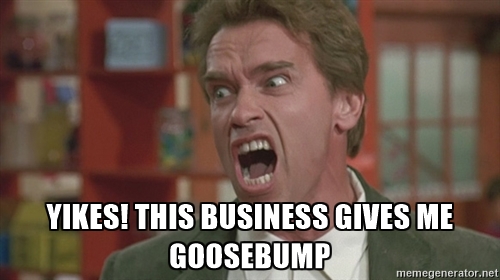 When there are new competitors with a better business management, your traditional logistics business is going to face a blow. What you need, is a process that could probably modernize logistics without making your world upside down. It must cater 'new elements' smoothly with 'traditional elements' to build your logistics management dashboard.
It's high time to move from traditionally lagged logistics and move towards a mobility solution. I can help you find a way that can help you embrace agility in logistics- logistics management app! Excited?
Do You Lack Control On Your Warehouse? Let Warehouse Management App Help You
Assume that your trucking business is on a roll. You are getting new orders and more shipments are on the board. But as you enter your warehouse, everything's a mess! Your goods are not lined up, neither are your trucks. Drivers are roaming unplanned to take up shipments. How will you manage this increased demand? While managing your warehouse, you want to have complete visibility over your product, right? But can you look over all your product, arriving truck details, stored items and everything else at one place with a traditional method? NO!.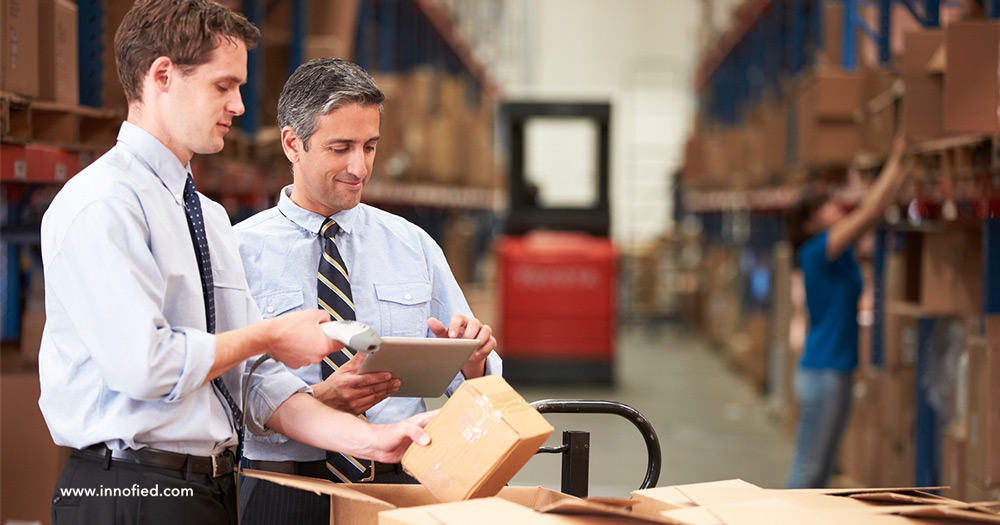 With a complete warehouse management app can give you the overview of your warehouse on your smartphone. Also, you can identify your packages, ship and store them in a streamlined manner. It's high time you get a promising resource optimization through mobile apps– that reduce operational costs too! 
People Are Now In A Hurry. Is Your Delivery Service Catching Them Up?
'The purpose of a business is to create a customer and grow that customer'- Peter Drucker
Click To Tweet
On-time delivery is a grave issue that logistics currently deals with. Customers these days are always in hurry and demand on-time services. To work with a 'mobile generation' who irates on late deliveries, you got to have a slick product movement. Hence, if your business deals with doorstep services, what you need a quicker process. Speeding up deliveries will boost client's trust and will bring better deals. So, what could possibly move your goods faster making deliveries in a whisk?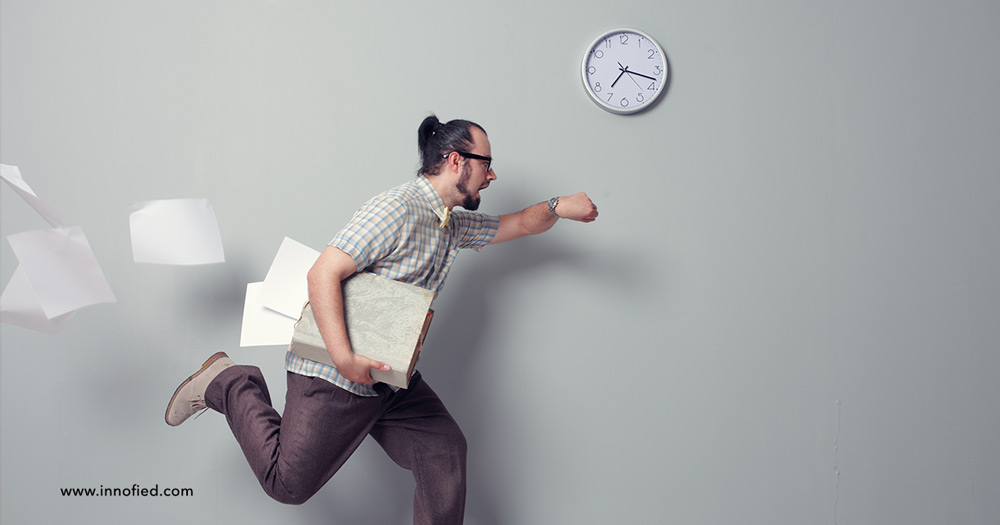 When you use a logistics management app, you are not only building a brand name for your company but creating a better service for your customers. In addition to that, you can scan your goods, create invoice, enter delivery detail- pickup and delivery address and do everything else. While you do all these on your fingertips, your trucking process gets streamlined and hence, you can cut down the delivery time. So, your shipments get picked up and delivered right from the warehouse to customers- on time!
Have You Ever Thought Of Tracking Your Assets On Your Smartphones?
What happens after your trucks leave your warehouse? You become clueless about their position. Your next step? Calling your driver endlessly! Is that the right approach to track your assets? Is your driver giving you the precise details on the delivery schedule or his truck position?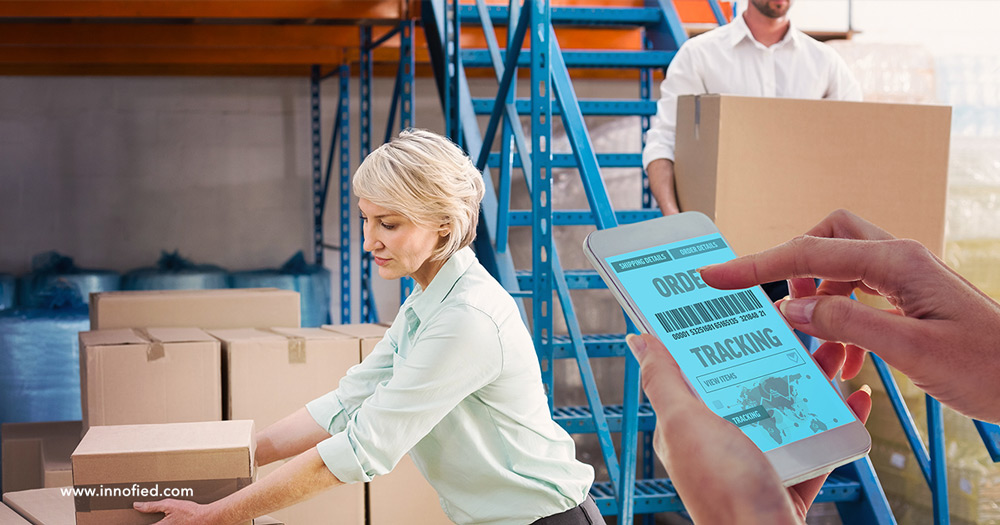 You need to keep a track of your shipments when you deal with numerous trucks. And mobility can give you the extra precision with geo-positioning API. You can track so many of your trucks with mobile apps to know your shipment status, schedule, driver speed, delivery time and hence reduce manual errors. GPS API in logistics management app can make your business automated with a visible analytics to work on. Hence, you can control costs and can achieve higher business margins.
Take Your Logistics To The Next Level
If you combine all these factors, you can understand why sticking to the old school logistics and supply chain business is the right thing to do in 21st century. Technology has improved to great extent with mobility driving business in every sector.  So why not logistics? Buck up and automate your logistics business with logistics management app and enjoy a better ROI.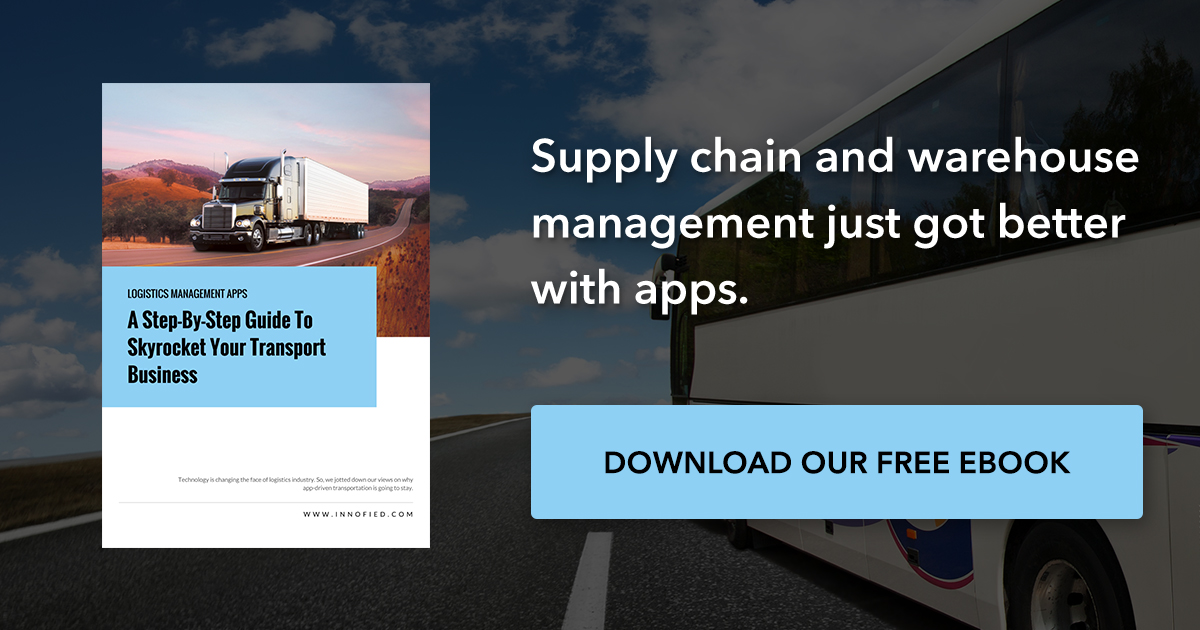 What are your thoughts? Do you smell business? Comment your views or drop a line at business@innofied.com!