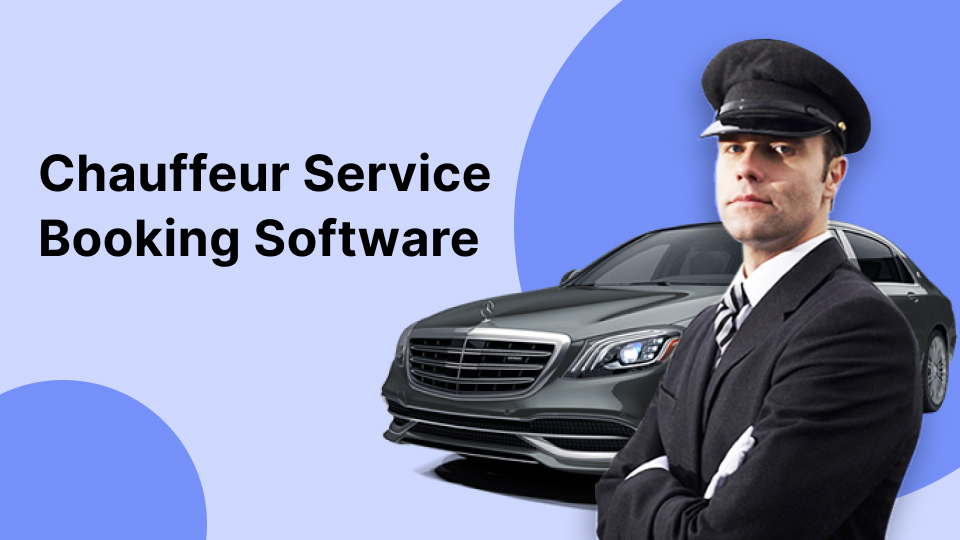 10 Best Chauffeur Service Booking Software
The emergence of chauffeur booking software has transformed the industry by digitizing and automating operations, enhancing customer experience, improving efficiency, and enabling data-driven decision-making. It has become an essential tool for chauffeur service providers to stay competitive, deliver exceptional service, and adapt to the changing demands of the transportation landscape.

According to reports, the global digital transformation market will reach $1,0009.8 billion by the end of 2025 (16.5% CAGR rate during this period). Another report suggested that by the end of 2026, the digital transformation of the industry will grow at a compound yearly growth rate of 19.1%. Chauffeur services, being an integral part of the transport industry, are rapidly grasping the digital transformation to secure their space in their competitive industry. 
What is chauffeur service booking software solution?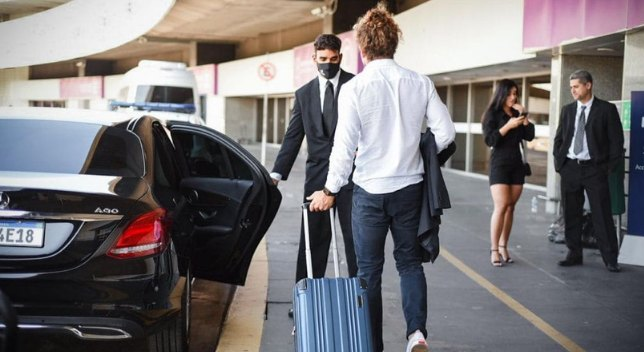 Chauffeur service booking software streamlines and automates the process of ride booking. Leading chauffeur and limousine service providers manage their operations more efficiently and offer a seamless client experience with the help of a smart and connected software solution.
Some key features of chauffeur service booking software include:
Online Booking
Fleet Management
Dispatching Scheduling
Payment Processing
GPS Tracking
Client Management
Billing and Invoicing
Communication Tools
Reports and Analytics
How can businesses maximize their ROI with a trusted chauffeur booking system?
A business can benefit in several ways by implementing a chauffeur booking system. Here are some key advantages:
A. Streamlined operations
Chauffeur booking software automates and streamlines various operational processes such as reservations, dispatching, and billing. It reduces manual errors, saves time, and increases overall efficiency. By eliminating manual paperwork and automating routine tasks, businesses can focus more on delivering exceptional customer service.
B. Improved customer experience
Chauffeur booking software enhances the customer experience by providing convenient online booking options. Customers can easily make reservations, specify their preferences, and track their rides in real time. This level of convenience and transparency leads to higher customer satisfaction and loyalty.
C. Real-time tracking and monitoring
The software typically offers real-time tracking and monitoring features, allowing businesses to keep track of their vehicles and drivers. This enables better fleet management, improves driver accountability, and enhances overall safety and security for customers and drivers.
D. Enhanced communication
Chauffeur software facilitates seamless communication between the business, drivers, and customers. It enables instant notifications, updates, and alerts, informing all parties about trip details, changes, and other important information. Effective communication helps minimize misunderstandings and ensures a smooth and reliable service experience.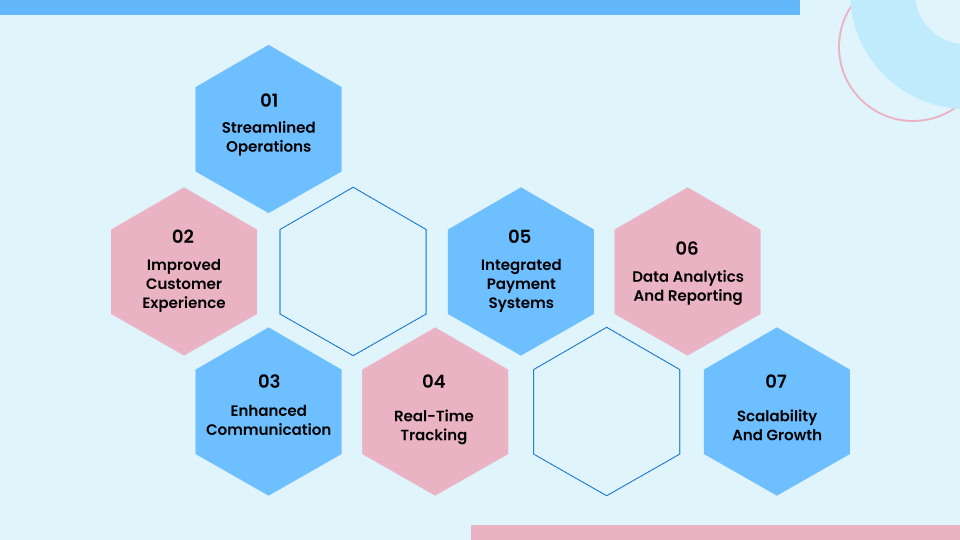 E. Integrated payment systems
Many chauffeur booking software solutions integrate secure payment systems. This simplifies the billing process for both the business and the customers. Integrated payment systems enable easy and secure transactions, reduce manual paperwork, and ensure accurate and timely payments.
F. Data analytics and reporting
Chauffeur software often provides robust analytics and reporting features. Businesses can gain valuable insights into customer preferences, driver performance, booking patterns, and financial data. By analyzing this data, companies can make informed decisions, identify areas for improvement, and optimize their operations for better profitability.
G. Scalability and growth
Chauffeur or limo booking software is designed to scale with the growing needs of a business. The software can accommodate the increased demand and operations volume as the company expands its fleet or customer base. This scalability enables enterprises to manage growth efficiently, enter new markets, and adapt to changing industry dynamics.
Implementing chauffeur or limo software empowers businesses to deliver a more efficient, reliable, and customer-centric service, ultimately increasing customer satisfaction and business success.
In this article, we have listed top 10 chauffeur software; take a quick look! 
Top-notch chauffeur software
AllRide Cab is a comprehensive and user-friendly chauffeur booking software designed to streamline and enhance the operations of cab businesses. With various features and modules, AllRide's chauffeur booking system offers an end-to-end solution for managing reservations, dispatching, fleet tracking, customer management, and billing.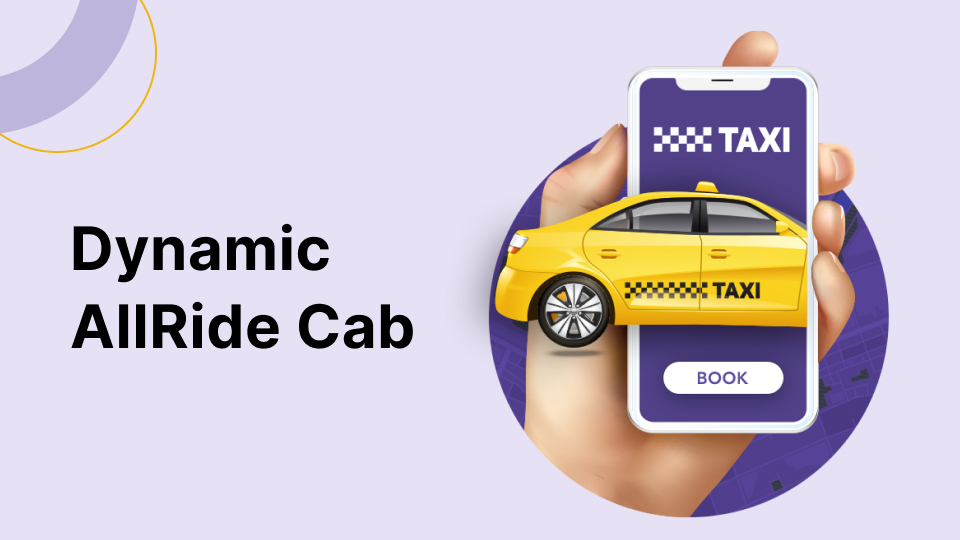 Features
Here is a detailed description of the features and modules of AllRide Cab:
a. Online booking system
AllRide Cab provides an intuitive chauffeur software solution allowing customers to book a cab through a user-friendly interface easily. Customers can specify their pickup and drop-off locations, select the type of vehicle, and choose additional preferences such as payment method and desired features. The online booking system offers a seamless and convenient experience for customers to make reservations.
b. Mobile app for passengers
AllRide Cab offers a dedicated mobile app for passengers on iOS and Android platforms. The app enables customers to book a cab, track the arrival and location of their assigned vehicle in real time, and communicate with the driver. The app also provides features like fare estimation, trip history, and secure payment options, enhancing the overall passenger experience.
c. Dispatch and fleet management
The dispatch and fleet management module of AllRide's chauffeur service booking software allows cab service providers to manage their fleets efficiently. Dispatchers can assign trips to available drivers based on proximity and driver availability. The system optimizes routes and dispatches drivers in a streamlined manner, reducing response time and maximizing fleet utilization.
d. Real-time vehicle tracking
AllRide Cab incorporates GPS tracking technology, allowing cab service providers to track the location and movement of their vehicles in real-time. This feature enables dispatchers and administrators to monitor the status and progress of each trip, ensuring efficient operations and better customer service. Real-time vehicle tracking enhances fleet management, driver accountability, and passenger safety.
e. Driver management
The driver management module of AllRide Cab helps cab service providers manage their driver workforce effectively. It allows driver registration and verification, documentation management, and performance tracking. The system provides a platform for drivers to receive trip assignments, communicate with dispatchers, and update their availability status.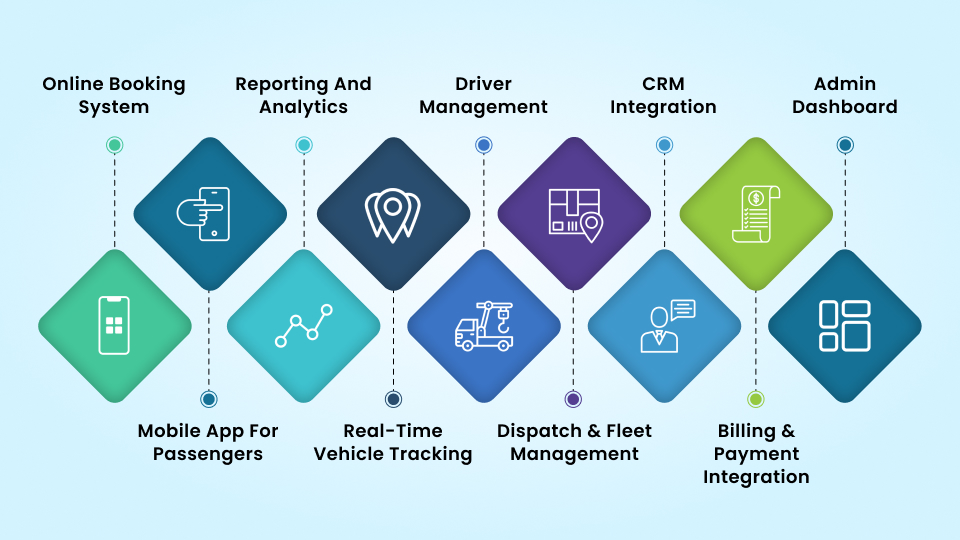 f. Customer Relationship Management (CRM) integration
AllRide Cab includes a CRM module that enables cab service providers to manage customer information, preferences, and history. It helps businesses build and maintain a comprehensive database of customers, enabling personalized service and targeted marketing efforts. The CRM module allows companies to analyze customer data, track loyalty, and generate reports for informed decision-making.
g. Billing and payment integration
AllRide Cab integrates with payment gateways and offers a seamless billing system. It automates fare calculation based on distance, time, and additional charges. The system generates customer invoices and receipts, tracks payment status, and supports various payment methods, including cash, credit cards, and digital wallets. Integration with popular payment gateways ensures secure and hassle-free transactions.
h. Reporting and analytics
AllRide Cab provides robust reporting and analytics capabilities. It generates reports on key performance indicators, such as trip statistics, revenue, customer feedback, and driver performance. The reporting feature helps businesses gain insights into their operations, identify trends, and make data-driven decisions for continuous improvement.
i. Admin dashboard
AllRide Cab offers an intuitive and feature-rich admin dashboard that serves as the central hub for managing all aspects of the cab service. Administrators can monitor and control bookings, dispatches, driver assignments, and overall system performance. The admin dashboard provides a comprehensive overview of the business operations, enabling efficient management and decision-making.
AllRide Cab is a robust limo software encompassing various modules and features to streamline and enhance the operations of cab service providers. From online bookings and real-time tracking to dispatch management and comprehensive reporting, AllRide Cab provides a complete solution to optimize processes, enhance customer experience, and drive business growth.

2. GroundSpan
GroundSpan offers a comprehensive platform for chauffeur management. It helps businesses manage all service related tasks from booking to ride tracking. 
3. Limo Anywhere
Limo Anywhere is a widely used chauffeur management software with robust features. It streamlines limo ride operations.
4. iChauffeur
 iChauffeur provides various tools for chauffeur businesses, including vehicle and customer relationship management.
5. Ridecell
Ridecell provides a mobility platform for chauffeur services to manage their fleets and bookings.
6. GroundWidgets
GroundWidgets offers software solutions for the chauffeur industry, including reservation management, dispatching, and driver management.
7. Fasttrack
Fasttrack is a popular chauffeur management software with features like booking management, dispatching, and real-time tracking.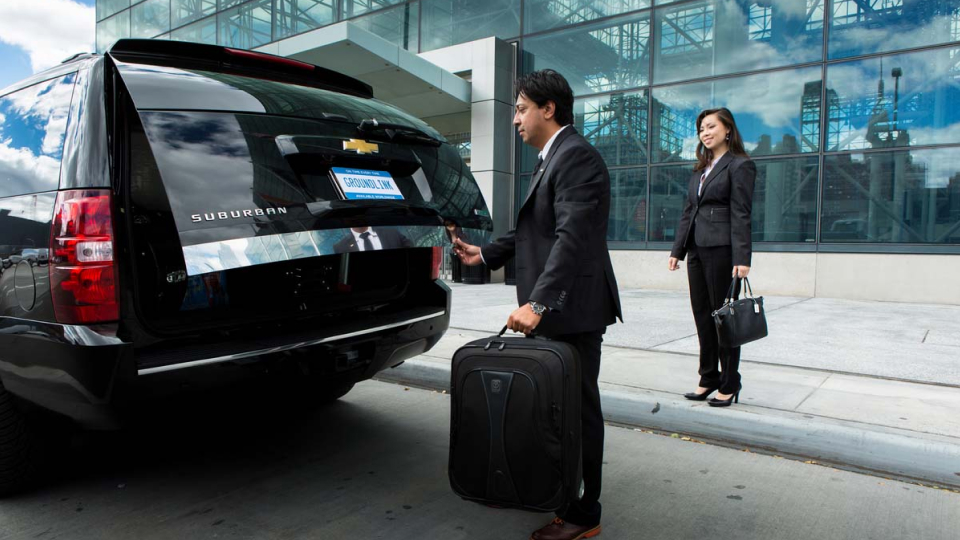 8. Cabookie
Cabookie is a cloud-based chauffeur management software that provides features such as online reservations, dispatching, and automated fare calculations.
9. Limosys
Limosys offers a range of features for chauffeur companies, including reservation management, dispatching, and driver tracking.
10. AFS Transportation Management System
AFS Transportation Management System provides tools for chauffeur service management, including reservations, dispatching, and billing.
Get ready to take your business to the next levels
With the advancement of time, each sector is destined to be digitized. Transportation industry is adapting to this transformation faster than ever. Implementation of a chauffeur service booking software can take your business one step closer to the digital transformation. 

Related Articles
Your Step-By-Step Guide To Limo App Development
10 Top-Notch Cab Booking Software