Trusted By 1,000+ Businesses
Experience The Power Of AI-Based Fleet Management
Using digital technology to run your limousine business is no longer a luxury. It's a necessity. Suppliers of premium-quality ride services worldwide are seeing the benefits of having Uber-style, AI-driven apps and limo booking software to give passengers, drivers, and management teams a better service and greater visibility.
AllRide Limo and chauffeur software solutions can make sure your luxury, chauffeur-driven service business effortlessly glides into the fast lane when it comes to attracting new customers and exploiting the digital delights of apps and other luxury car booking, tracking, and limo dispatch software.
Book a Demo
The Complete Limo Booking Suite
From stretch limousines and Humvees to classic Bentleys and Range Rovers, however, your business chauffeurs your clientele from A to B; having limousine dispatch software on your side of the road will bring sizeable benefits. Your clients will enjoy the luxury of booking or scheduling rides via their smart devices. Your drivers can work with greater ease and efficiency, and you can track and run your business with less hassle.
Highly functional & customizable chauffeur
booking software
AllRide Apps delivers innovative chauffeur booking software that is designed to cater to the unique requirements of different clients. It brings some useful features, including reservation management, scheduling, and dispatch management. Our solutions are scalable and customizable, so you can quickly get them to fit in your existing chauffeur business setup.
For transport management software that simply works, I found this AllRide Limo booking software easy to implement and reliable. It has made our lives easier with its feature-loaded dispatch system. We've tried several other solutions, but AllRide stands out.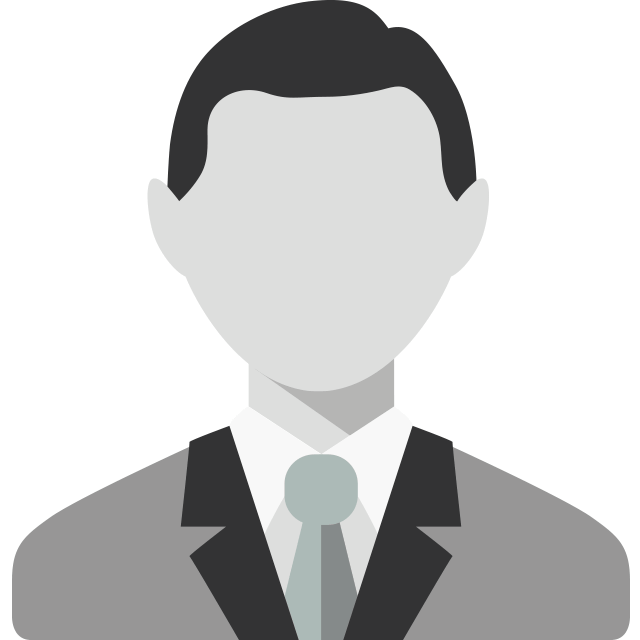 Simon Brandson,
Founder, AsperLimos, California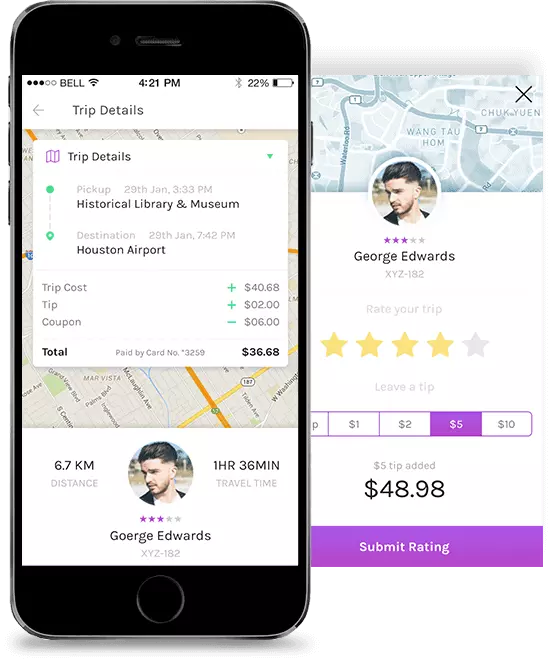 Passenger App
Create an ultra-luxurious and hassle-free experience for your passengers with our limo app solution. It's packed with essential features, including:
Instant and advanced booking
Push notifications
Seamless online payments
Advanced security features
Real-time limousine location tracking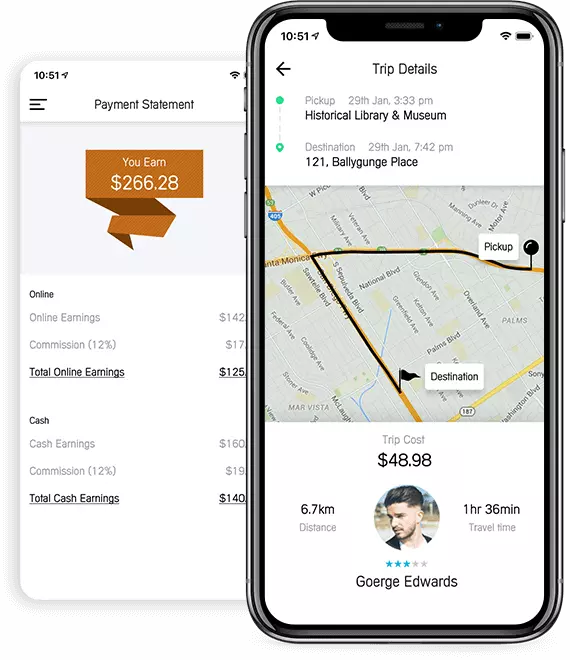 Driver App
Drivers can dodge traffic jams and get your clientele to that vital meeting in time using the real-time navigation assistant. It's just one of the many features we can incorporate into your Limo Driver app. Others include:
Easy trip start and end functionality
Full trip information service, including time and cost and route taken
Location and destination information
Push notifications to alert drivers
Ability for drivers to earn ratings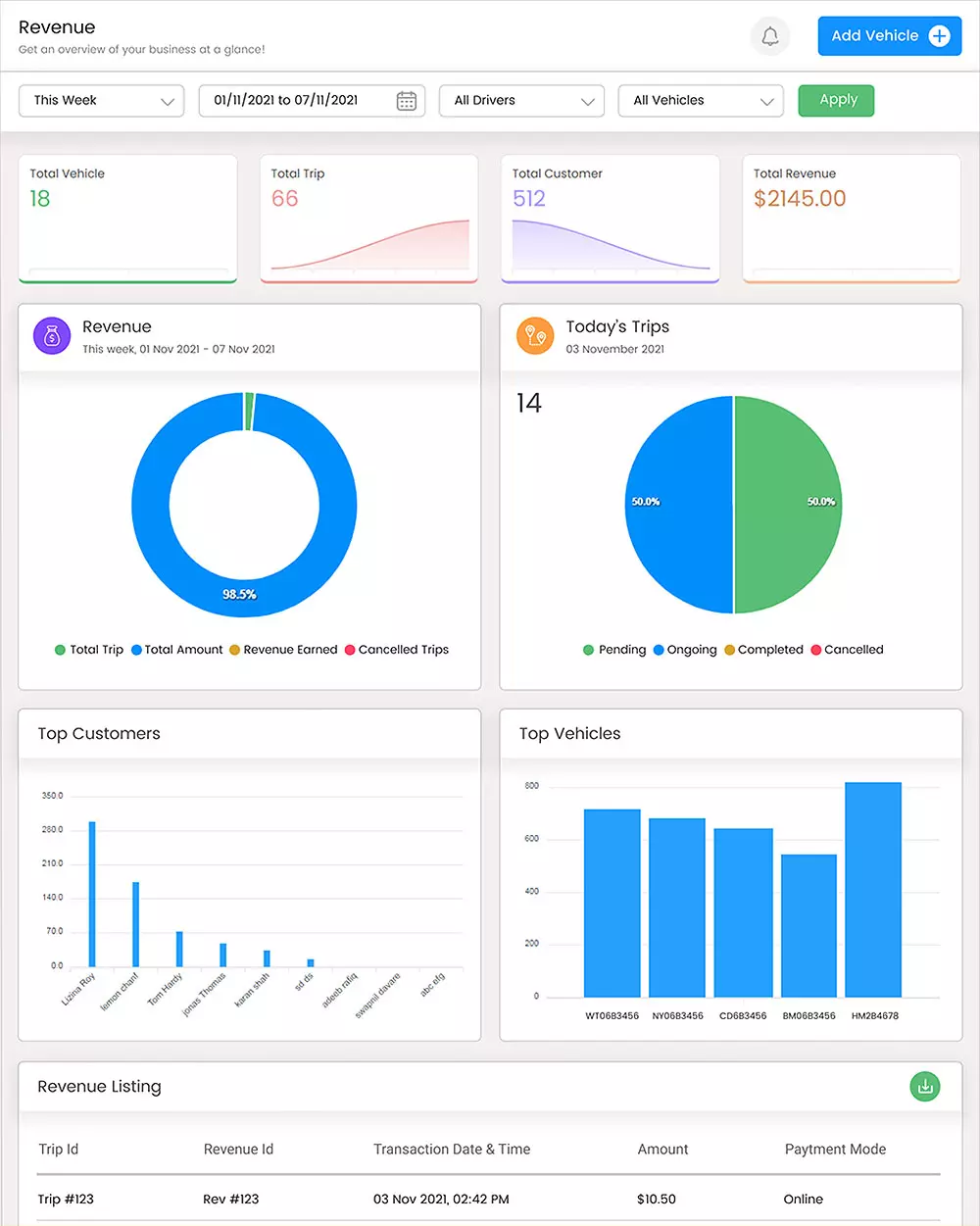 Dispatch System
Even if you're not out on the road driving clients to their destination, AllRide Limo puts you in full control back at base. Our manager dashboard delivers comprehensive information and lets you manage every aspect of your limo business. Features include:
Journey trackers for each driver
Monitor driver speed, braking and chosen route
Full passenger and driver management information
Profit and loss management tools
GPS-powered location tracking features
6 Reasons To Choose AllRide Cab To Develop Your Limo Booking Solution

Brilliant designs
Not only will your AllRide Limo solution be fully tested before it's delivered, it will also be designed to a very high standard, to reflect the quality of your brand and your clientele.

We deliver fast
Just like you want to get your clients to their destination fast, we want to get your limo software solution to you fast. And because we have ready-made solutions around which we can build your apps, delivery in some cases can be as quick as just 7 days.

Advanced technology that won't stretch your budget
Giving your limousine company advanced digital technology is a once in a lifetime investment. And we make sure it pays off, with innovative, AI-driven digital solutions that are all affordable. Just ask us for a free quote.

Ongoing support - free for the first 30 days
The AllRide Limo team always make sure you can call on them during the first few weeks of using your software. You might want some advice, a few tweaks or to add new features. Whatever the case, we'll be ready to help, with support that's free for a full month after we deliver your app.

Translations into over 50 languages
Wherever you're based in the world, or if you have operations all over the world, we can create apps in the local language to serve your local clientele.

Make and take payments in multiple currencies
AllRide Limo software solutions can accept transactions in all kinds of international currency, regardless of the language used.
My limousine company is only small. Can AllRide Apps help me?
Of course. Our solution is both customizable and scalable, so it will work for limousine companies of all sizes.
How long can I expect it to take you to deliver my limo software?
We can deliver solutions 'out of the box' within 7 days. But if you require changes or additions to our readymade solutions, it will take us longer. So too if you have a very large business, as the software and driver app will need to be set-up in all of your vehicles.
How can limo booking be optimized with AllRide's software solution?
Utilizing our software solution for limo booking allows you to streamline your operations, enhance customer satisfaction, and improve overall efficiency. Automation, real-time information, integrated payment processing, and effective communication channels contribute to a smoother booking process, optimized resource utilization, and a superior experience for customers and service providers.
To what degree is your limo application solution customizable?
Very much so. Our readymade solution has the essential features, but we can add and take away elements to suit your needs.
How do you approach each project?
Thanks to our extensive experience, we have been able to establish a way of working that's proved its worth in terms of delivering project results. You can find out more about the project management system we use here.
We'll be looking to push our app to market. Can you help with that?
That's all part of the service. We will deploy your apps in iTunes and Google Play when you share your App Store details with us. Your administrative dashboard and back end features will also be hosted on your preferred server (we recommend AWS for its reliability).
What are the key features of your chauffeur booking software?
Our chauffeur booking software has many advanced features, which make chauffeur service management easier. Some of the key features are:
Customer data management
Driver allocation
Booking management
Accounting integrations
Automated invoice generation
How does limousine dispatch software work?
Limousine dispatch software manages their fleet of vehicles and drivers efficiently. It typically includes a web-based interface or mobile app for dispatchers to manage reservations, assign drivers to trips, and monitor their progress in real-time.

Here's how a typical limousine dispatch software works:

Booking: Customers can book a ride through the limousine company's website or mobile app. The reservation system captures customer details, pickup and drop-off locations, and the time and date of the ride.

Dispatch: Once a reservation is made, the dispatch system assigns a driver and vehicle based on the customer's requirements, such as the type of vehicle, the number of passengers, and the pickup time. Dispatchers can view the availability of drivers and vehicles in real-time and assign them to reservations accordingly.

Communication: The dispatch software enables communication between the driver and dispatcher via a mobile app. Dispatchers can send messages to drivers regarding trip details, changes in the itinerary, or other instructions.

GPS Tracking: The dispatch system tracks the location of vehicles in real-time using GPS technology. Dispatchers can monitor the progress of each trip, including the location of the vehicle and the estimated time of arrival.

Billing: The limousine dispatch software can generate invoices automatically based on the completed trips. The billing system can be integrated with payment gateways, allowing customers to pay online or via mobile app.