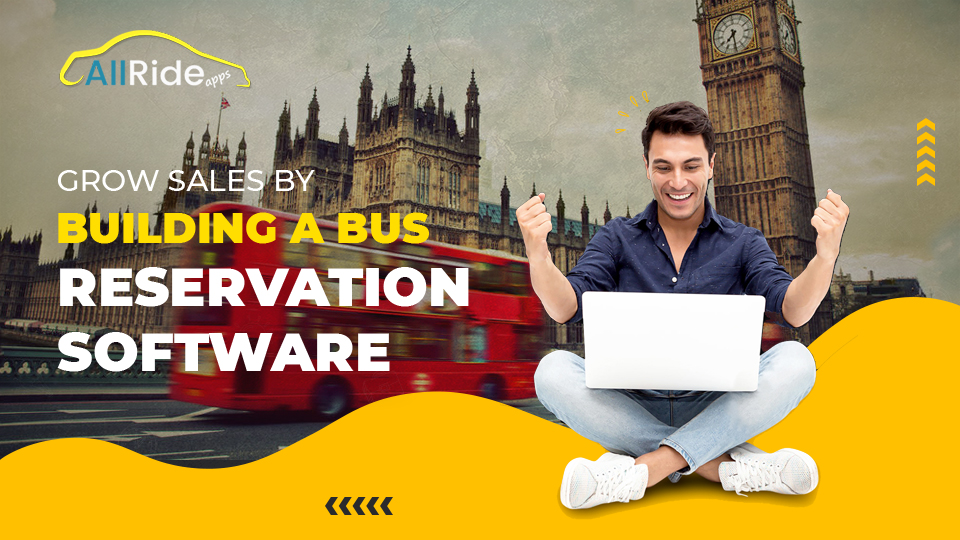 How To Boost Sales In Your Online Bus Reservation System?
The online bus reservation system is in vogue now. Also, the bus service providers have shifted to online reservations instead of the traditional booking system. The bus reservation system is an automated system that helps its users to book their tickets online. Online ticket booking has taken a revolutionary trend with the advancement of technology. 

As there are already multiple online bus service providers, it is extremely important for you to work on increasing ticket sales. But how do you develop a promotional strategy which can generate early interest and maintain momentum? If you want to get serious about making your dreams into reality, continue reading to triple your ticket sales this year with a well-proven bus & shuttle booking app development strategy. 
Benefits Of Using An Online Bus Reservation System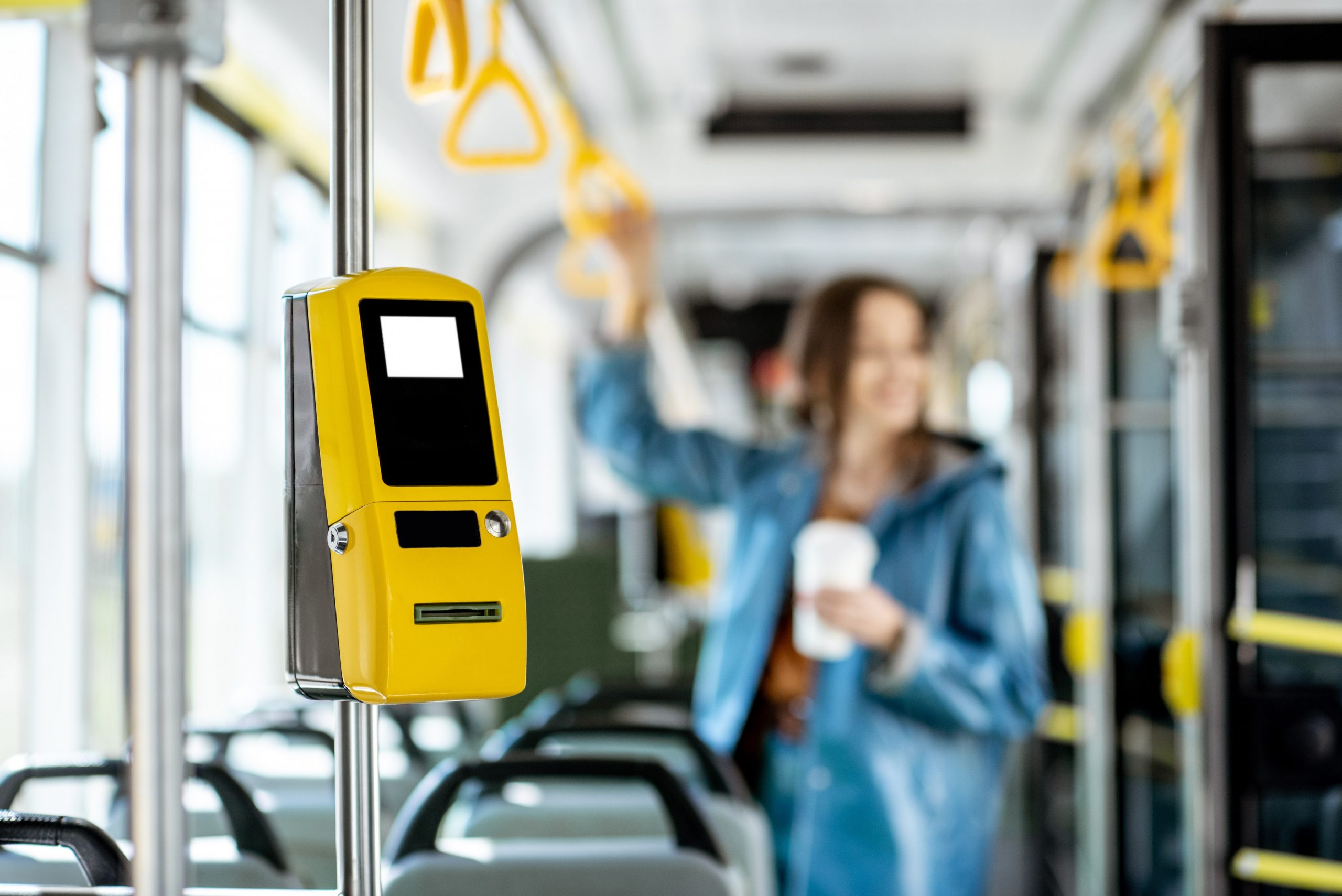 The online bus reservation system has revolutionized the travel industry. Due to the increase in the number of on-demand applications for bus booking, it has made the travel space comfortable and hassle-free to a great extent. As said, the following are the key benefits of using an online bus reservation system:
Easy Payment Options
Although nothing can take the place of real cash flow from your hands, various payment solutions such as credit cards, debit cards, net banking, UPI, e-wallets, etc have made it extremely easier for the customers to make the payments. In fact, these payment processes take care of the fact that the money of the customers is dealt precisely with enhanced security.
Time Saving Approach
With the help of the bus ticketing system, now you don't have to wait for hours in a long boarding queue to book your bus tickets. Also, now you will not feel embarrassed if there are no seats available by the time you reach the bus counter.
Highly Convenient
One of the biggest advantages of an online charter bus dispatch software is the level of convenience it provides to its customers. It helps you to book your bus tickets from anywhere and anytime. On the other hand, with an offline bus booking system, people were required to be present in the area physically. Now due to the presence of the online portals, you are no longer going through such hassles. Not only this but there are popular bus booking portals these days that have their own mobile app with an aim to provide advanced bus booking with convenience.
Live Tracking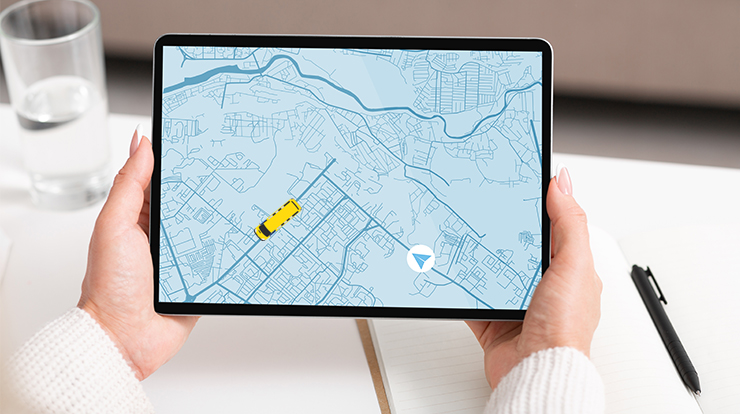 Most of the online bus booking portals which have their own mobile application have now come up with an advanced feature known as live tracking. This feature will allow travelers to detect the location of the bus in real-time. This feature not only helps to catch the bus on time but also makes it extremely easier for them to keep their family members updated about their journey. 
Transparency
With the help of an online bus reservation system, the customers can now be able to enjoy transparency while the booking process like slots vacancy, availability of slots filled, the tax deductions, and different charges earned. This way there will not be any doubt in the mind of the customers if the person sitting behind the bus reservation counter is taking extra charges from them.
Amazing Deals And Offers
The bus ticket booking service providers also offer attractive deals and rewards to their customers. The travelers just need to apply the gift card or promo code and get a necessary discount made to their total bills so that they can pay comparatively less than the total amount. 
Seat Of Your Choice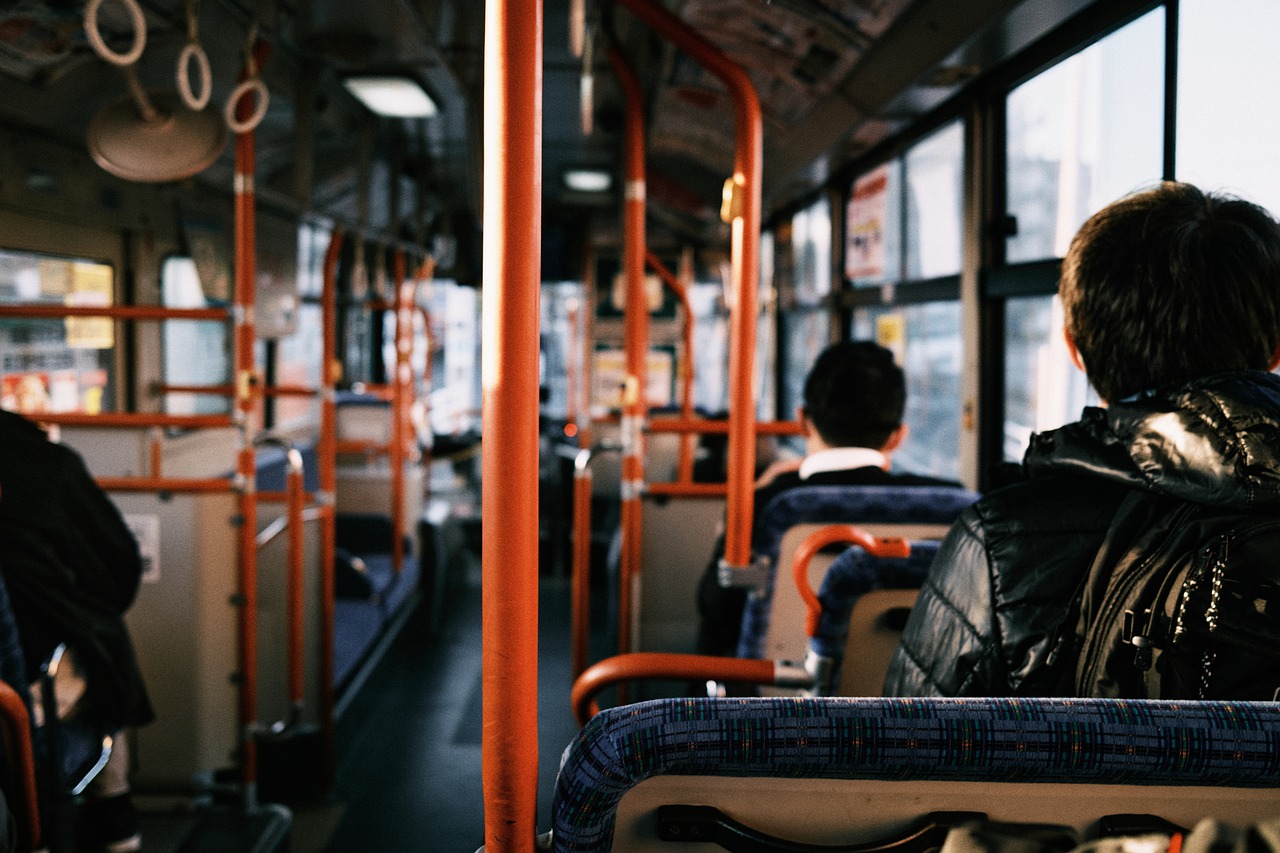 The customers can choose seats of their choice from the seating arrangement and make the payment only for what they should pay. It is extremely easy to book your bus tickets online as you get an overview of the overall process.
So, with all the advantages that we have mentioned above, you are now convinced that going for an on-demand bus booking software online is not only useful for the customers but also helps in increasing your customer base. This is because the customers feel relaxed as they do not have to rush to the bus counter and stand in the long line to book their tickets.
Must-Have Features In An Online Bus Reservation System
The detailed list of the useful features, as well as requirements for the bus reservation system, is extensive. So, we have to shortlist some of the main features which we believe are mandatory to integrate into any modern on-demand bus booking app development. 
Social Sign Up/Login
Your bus reservation software must have a social media sign-up or login option which makes it easier for the customers to use the app anytime anywhere. The users do not have to feel any details to open their accounts.
Live Route Tracking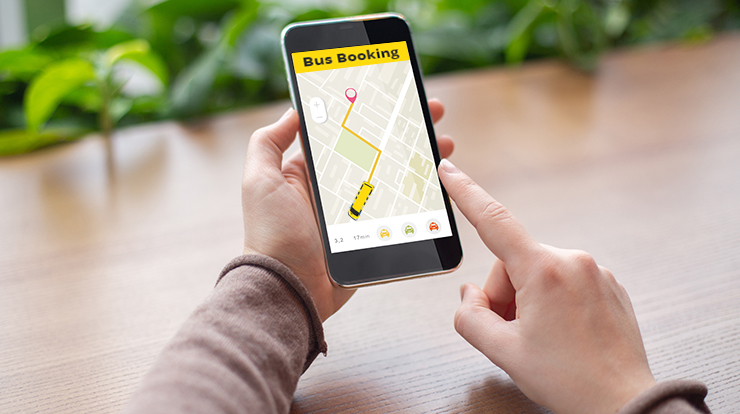 This is one of the most interesting features of any bus ticketing software. The users no longer have to call the bus operators to find out where the bus is and when it will be arriving at the destination. This option will help the users to check the real-time location of the bus through the inbuilt map. Even the bus drivers also have an inbuilt map that shows which seats are vacant or occupied.
Push Notifications
The on-demand bus ticketing also sends real-time information to the users such as attractive deals, offers, revised departure times. All you need to do is just click the notification button and go through all the real-time notifications.
Real-Time Seat Check
This feature allows the users to decide which seat they should use on the bus. Not only this, but they can also choose the side and the type of seat present on the bus in real-time. This way they can get an amazing and comfortable journey experience.
CRM Integration
CRM Integration features provide smooth connectivity between customer relationship management software and third-party apps. This will help in taking automatic action which broadens the app functionality.
Ticket Validation Through The QR Code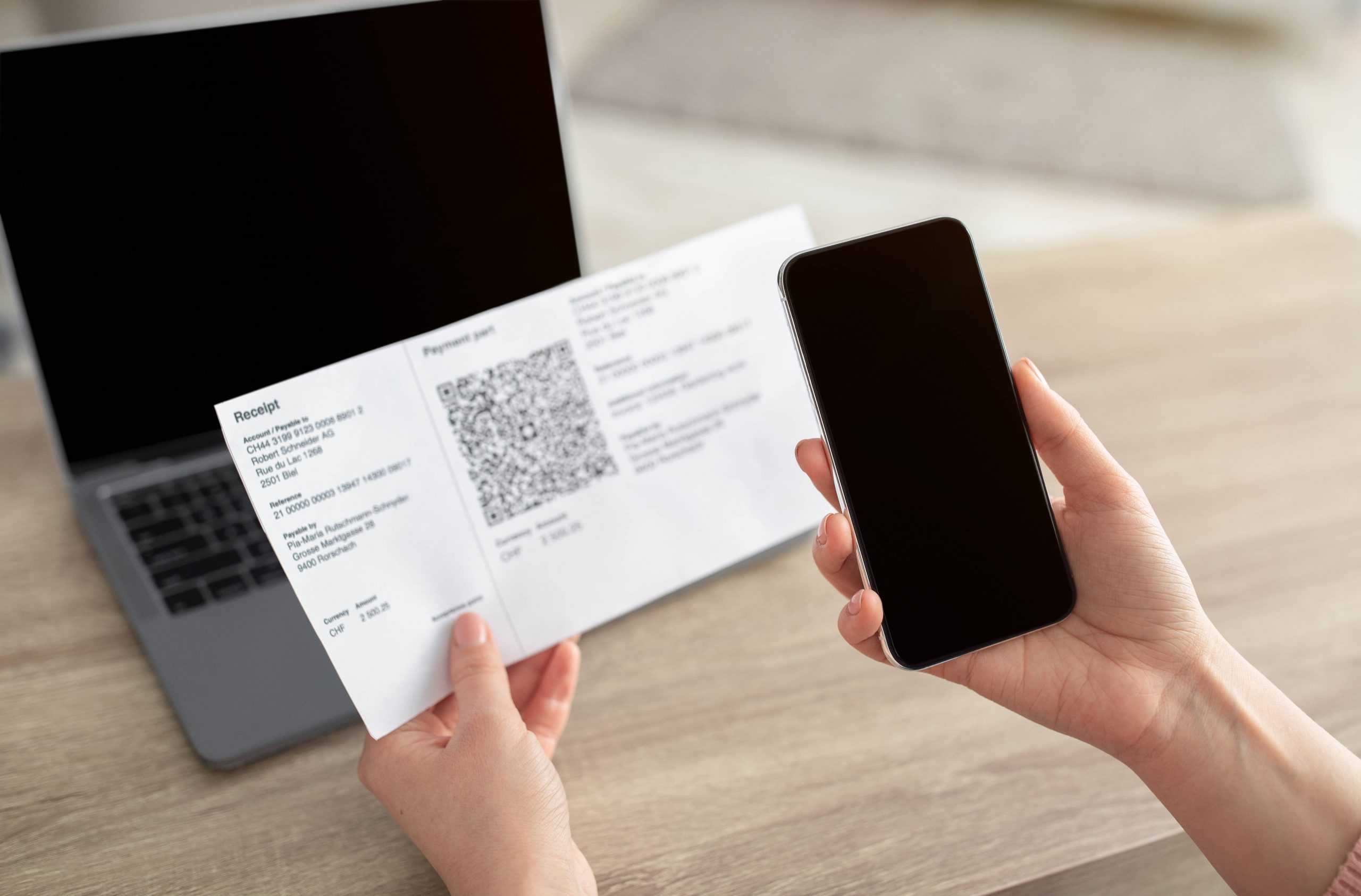 When the customers make the payment for their tickets online, they get QR Code in the app. This will help the drivers in getting the personal details of the customer by scanning. The travelers are also required to carry ID proof for verification purposes.
Chat Support Integration
This is also an important feature of online bus ticketing software because it helps the drivers, admin, and travelers to communicate with each other. This app is quite helpful for the admin as he can convey the needful information to the passengers and drivers.
CMS Integration
Quite an important feature because it helps the app operators in managing the content pages like Contact Us, About Us, App Privacy Guidelines, FAQs, Booking Page, and lots more. This feature is commonly used by the admin as he is the one who has access to the page management of the app.
Co-Traveler Management
This feature helps the customers to save all their details for their co-travelers such as friends and family. Following this process will help in making the booking process easy as they won't need to fill in the details of the co-travelers again and again. While booking a seat, the customers can select their co-travelers which certainly saves a lot of time.
Book Tickets In One Go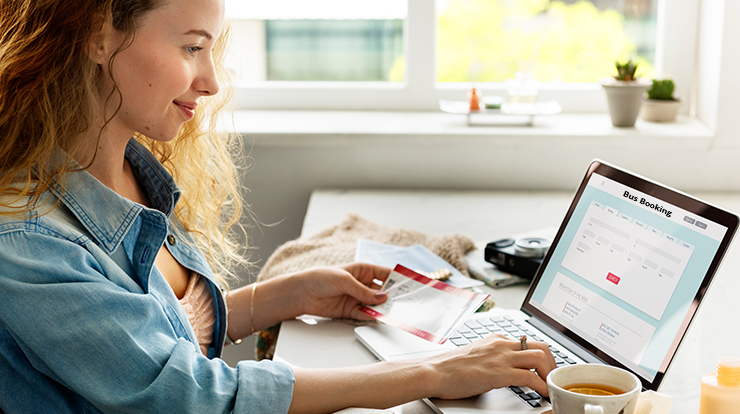 App owners can even allow the customers to make searches and book the buses to their desired destinations. This way they can see the bus details like the point of pick up and drop off, type of seat booked, meal facilities, etc. Not only this but also the preferred seats can also be selected by users while booking the bus ticket online.
Centralized Booking Management
The Centralized Booking Management option allows users to cancel their tickets anytime with just a single click. Apart from this, the feature also enables them to check past, current, upcoming, or canceled bookings on a single page. This way they can easily be able to access particular bookings by using advanced filters that are present in the online bus reservation software.
Go Cashless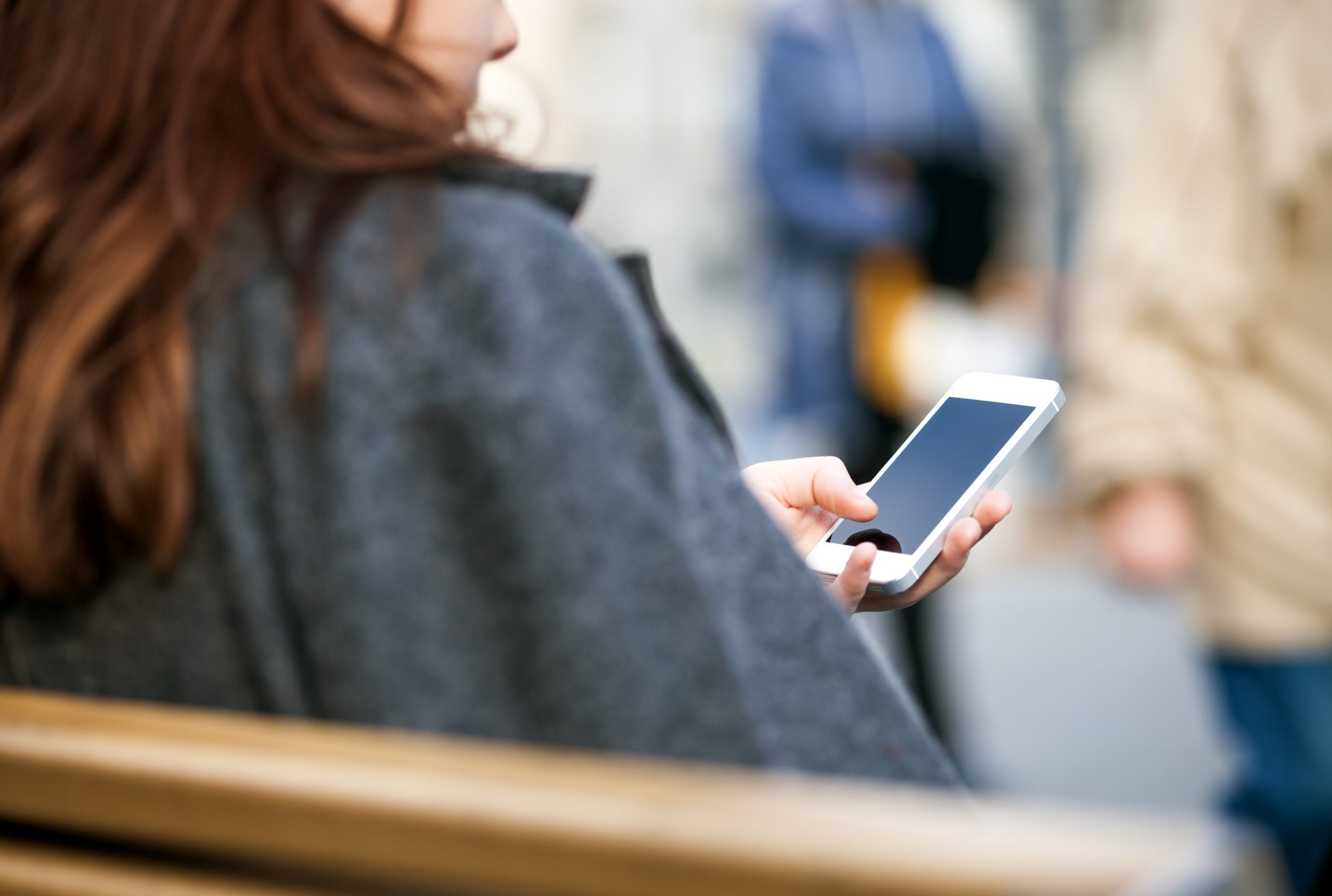 Online payment management enables the customers in making payments through cards by integrating payment gateways integration by app developers or third-party e-wallets. Once the user has made the payment, a digital ticket is provided with the help of a QR code.
Visual Calendar
As we all know, customers want to book their tickets for a particular journey as they need to attend a function or an important meeting on a specific date. So, to check the option on a particular date, you also need to integrate a visual calendar into the app.
Cloud Storage Integration
Cloud storage integration is a must as the customers will be storing their personal details in the app for future references.
Real Analytics And Dashboard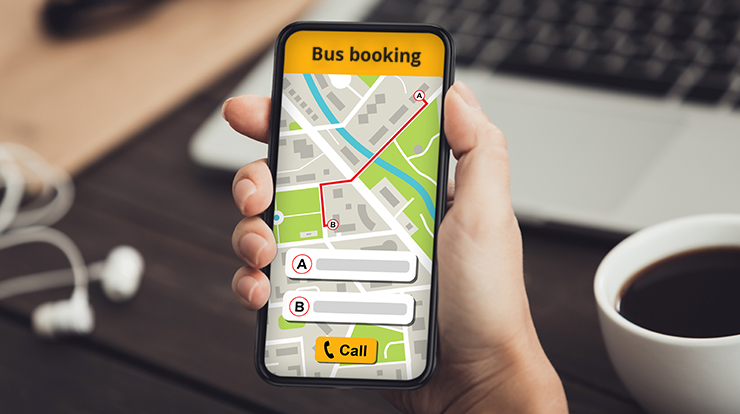 The feature enables users to keep a tab on daily activities within the bus ticketing software. App owners can easily track daily activities in real-time. Moreover, it also allows them to keep an eye on the performance of the app and make the improvisation accordingly. IBM, Hadoop, Spark,  Cisco, BigData will do the job to offer real-time analytics for your app. 
Marketing And Promotion Tools
This is an amazing tool to attract customers with the aim of enhancing user engagement. Your brand can also offer attractive coupons, loyalty programs,  and regular offers by enticing them to book their bus tickets from your app whenever they are traveling.
Self Service Capacity
As we all know fewer employees is all about higher cost-efficiency. This way the travelers can easily manage their journey-related requirements on their own. Going self-service will also boost customer satisfaction as they can easily manage their trips whenever they want without any sort of hassles. However, the customers also have to be smart, simple, and intuitive, or else it may lead to confusion.
Attributes To A Successful Bus Reservation App

Enable Travelers To Select Pickup And Drop Off Location
Having this option in your app to choose a pickup and drop location will make it easier for travelers. This will make your bus booking software and tracking app different from your competitors.
Share Information Of Basic Facilities
Most of the bus service owners want to integrate this feature into their bus ticket booking software while going for online bus ticket reservation app development. It would make it easier for travelers to be prepared for whatever happens in the future.
Enjoy Secure And Safe Travel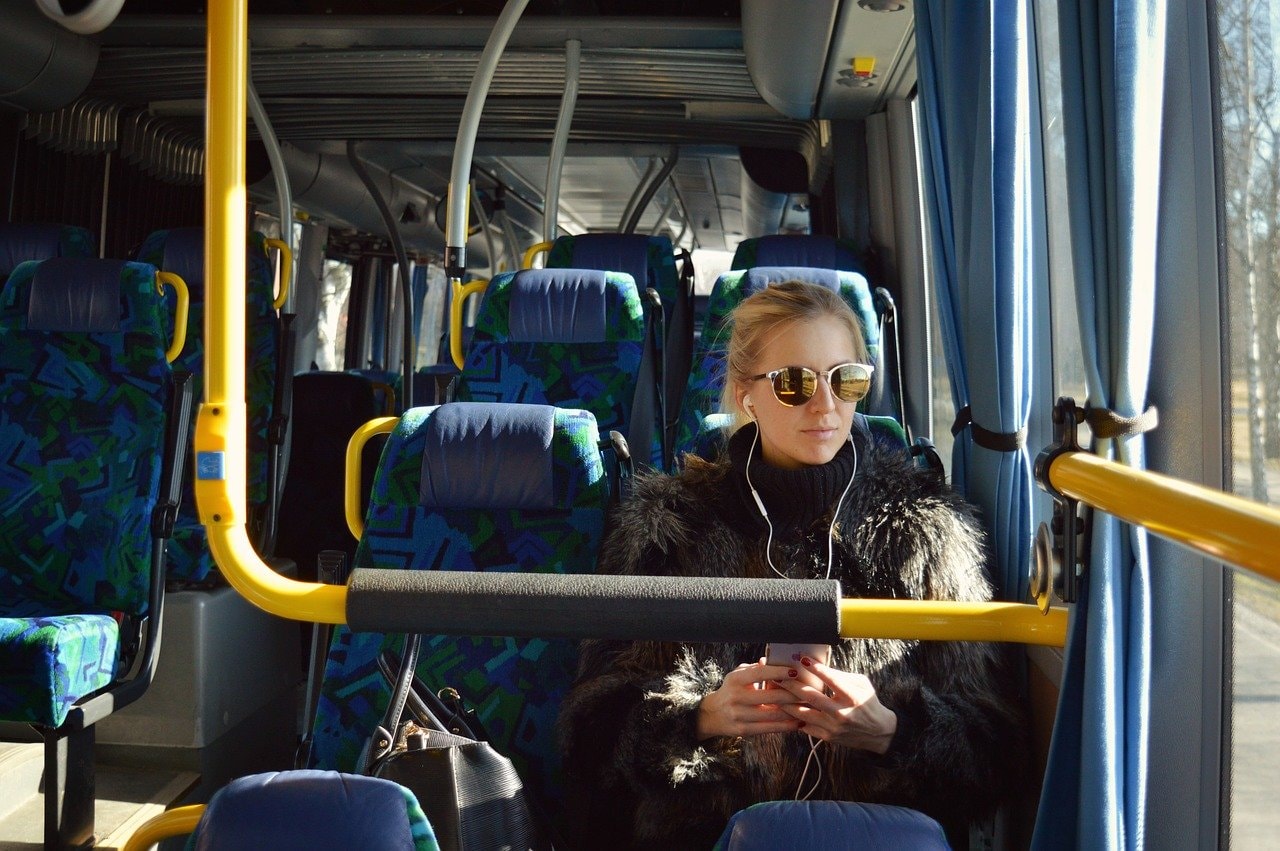 Customers will only visit your online bus reservation system if they have already enjoyed a safe and secured travel experience. So it is extremely important that your bus reservation software offers your customers tracking, insurance, and certain other facilities so that they can be confident enough about their journey.
Allow Passenger To Rate And Review
Allow your travelers to rate and review their travel experience. Your app should provide your customers with an option to share your customer feedback which will help you upscale your online business and make a strong digital presence.
Monetization Opportunities For Bus Reservation Software
When a company invests money in white label bus booking software development, they can expect some revenues from it. This is where monetization of the app helps because it will help in meeting your expectations. Now let us have a look at various app monetization models.
In-App Purchases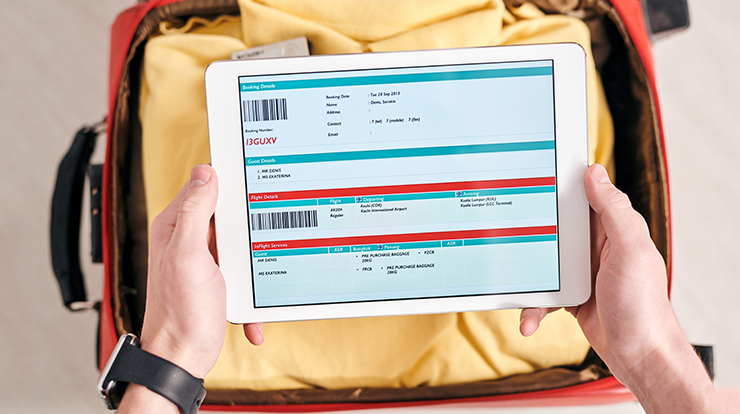 This business model will be working with such apps where the physical or virtual sale is happening. This model will help the company to earn maximum profits by selling your tickets online. The companies can even use the in-app purchase on their free apps to disable the ads.
Freemium
This model will allow the users to download the app for free but can only enjoy the basic functions. To enjoy its advanced features, the users have to subscribe on a monthly or yearly basis. Your app must have some exceptional features which motivate users to go for the premium features.
In-App Advertising
This feature is quite similar to that of freemium where the companies don't charge any fees to use or download the app. But once you have a strong user base, you can sell the app space to the advertisers. This can be segmented into mobile app banner ad, rich mobile ad as well as mobile app interstitial ad.
Paid Apps
Here the users have to pay a certain amount to download and then use the application. Their main competitors are the free apps which provide similar features at zero cost. However, this model is perfect for those if you are already an established brand.
User Base Monetization
Traction, as well as growth, are the prime objective of this model. For instance, a company develops an app, increases its customer base, and sells it later on to a big venture at a huge price. 
Potential Marketing Strategies To Increase Boost Ticket Sales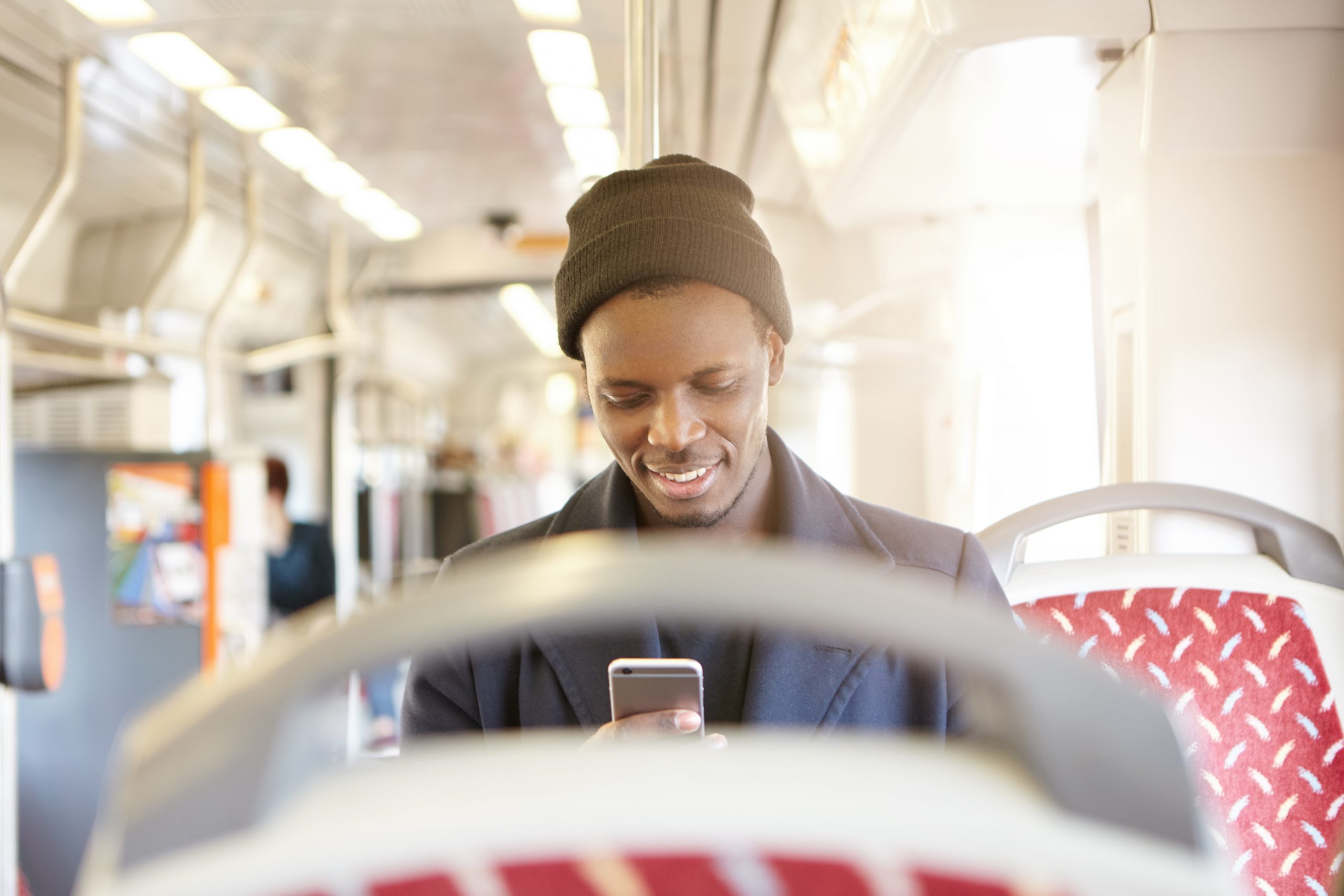 As a bus reservation company, it can be quite challenging sometimes to increase ticket sales. There are sometimes when ticket sales become stagnant. There are various ways to effectively market your app through advertising and social media, but what if there are alternatives that you can go for to increase ticket sales? Following are some of the best ways that you can go to boost your ticket sales:
Transform Customer Loyalty Into Earnings
We all know that a loyal customer is sought after because they will make sure to share feedback about your bus reservation service online and even refer their friends to book tickets from your app. So, if you want them to convert into lifelong customers, you need to make some wise investments to pay tribute to these customers by providing special discounts on tickets. This way you can show them you are also appreciating their loyalty.
Use Pictures To Describe Your Service On Social Media Or Website
Photos always win as compared to text so this is the ultimate tool if you really want to increase your bus ticket sales online. So make sure to use high-quality photos so that they can tell the stories about what travelers can expect during their journey.  Build buzz on social media by sharing images of your team.
Optimize Your Ticket Sales Page On Mobile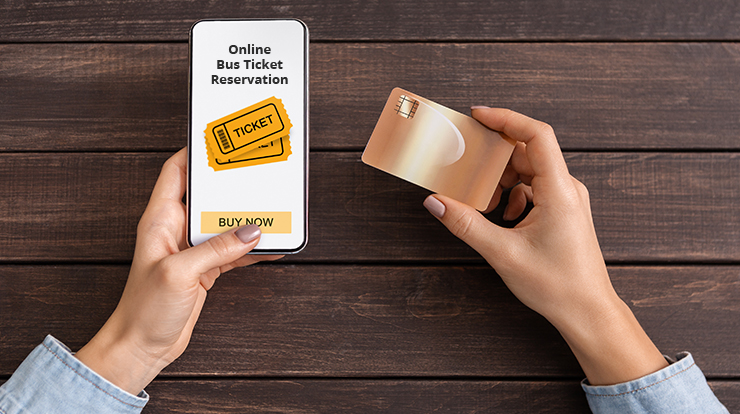 Mobile is the best device to book tickets and most people are making their ticket purchases on one short via mobile. So it is mandatory for your bus reservation software to reach these mobile users hassle-free. Ensure that your ticket sales page is easily accessible through mobile so that the passengers can easily find their buses, book tickets, and get their seats booked.
Send Thank You Message After The Journey Completion
Right after the customers complete their journey, secure ticket sales for their next journey by getting in touch with them with an early bird discount. This is one of the effective ways as it builds the momentum of the journey which has recently completed and appeals to those customers who have enjoyed their journey.
Build A Great User Experience
Ensure that your customers can easily find the search options by placing attractive call-to-action buttons. Once they enter into your app, they should instantly understand everything about the buses they are in search of. Once they have selected their desired buses, we would recommend you to make the checkout process extremely easy only by submitting their basic information and payment details.
Promote Your App Via Email
This is one of the most important ways through which you can boost ticket sales. You need to constantly promote your app through email marketing so that your email subscribers get to know everything about your latest services. Now to do this you need to tailor your email messaging to various lists so that you can promote your app in different ways to different customers.

Winding Up
Implementation of each of these strategies can create opportunities for earning maximum revenue. Always ensure to make a strong plan according to your objectives and goals. If you haven't applied any of the above-mentioned tactics yet to increase your ticket sales, then this can be a great starting point. Before you proceed further, always make sure to research your targeted audience and then plan the marketing strategy. You will start noticing an increase in customer engagement that will boost your bus ticket sales. We at AllRide Bus are always available to help to create strong campaigns to boost your bus ticket sales.