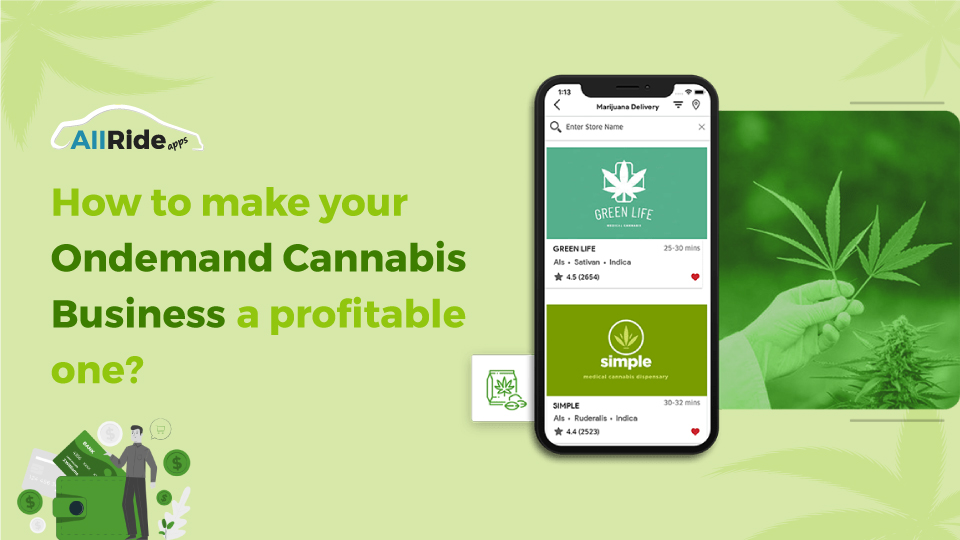 The Future of Marijuana Industry and Beyond: Tips To Make It Profitable
Numerous cannabis businesses started extensively depending on social media and e-commerce to promote to customers this year. Too far, the Government has designated cannabis retail stores as vital services. Cannabis is widely used for both medicinal and recreational purposes. Medical marijuana is used to reduce the vomiting tendency during chemotherapy and treat involuntary contraction of muscles. Many people use marijuana to get relief from chronic pain. On the other hand, when it comes to recreational uses, marijuana is used to increase awareness of sensation and relax muscles. This indicates towards a bright future of marijuana industry.

This market will be worth $30.10 billion by 2021. The market is expected to grow at a CAGR of 13.9 percent (2021-2026). COVID-19 has a negative influence on the cannabis industry as well. The lockout prevented people from accessing physical stores.
Value of the Cannabis industry
According to New Frontier Data, the marijuana industry in the United States will be worth $30 billion per year by 2025. Even though medical marijuana has been legalized in 33 states and Washington, D.C., and adult-use cannabis has been legalized in 11 states, this projection is accurate (also known as recreational usage). Now you can imagine how bright is the future of marijuana industry. 
Types of online marijuana business
These days there are myriads of opportunities to start your marijuana business online. Let us look at some unique online cannabis business ideas.
On-demand delivery business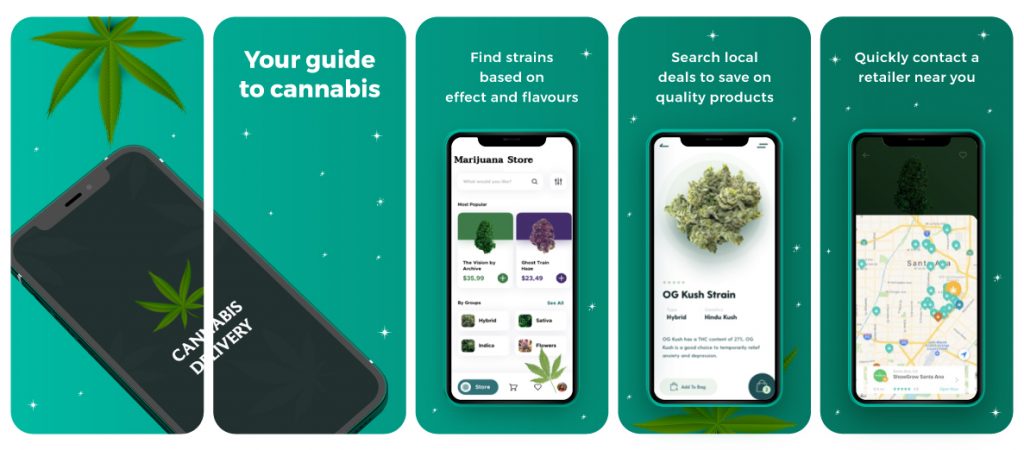 If you reside in the state where cannabis usage has been legalized, you can start your own on-demand cannabis delivery business. For this, you have to get in touch with the local dispensaries which sell medical marijuana. The next step would be to develop an on-demand app using which your customers can buy marijuana. 
Marketer of Marijuana products
If you have strong marketing skills and you know how to convince people on social media platforms, you can start marketing all cannabis-based products online. For this, you can contact the companies and send proposals for the collaborations to promote their products online.
Consultant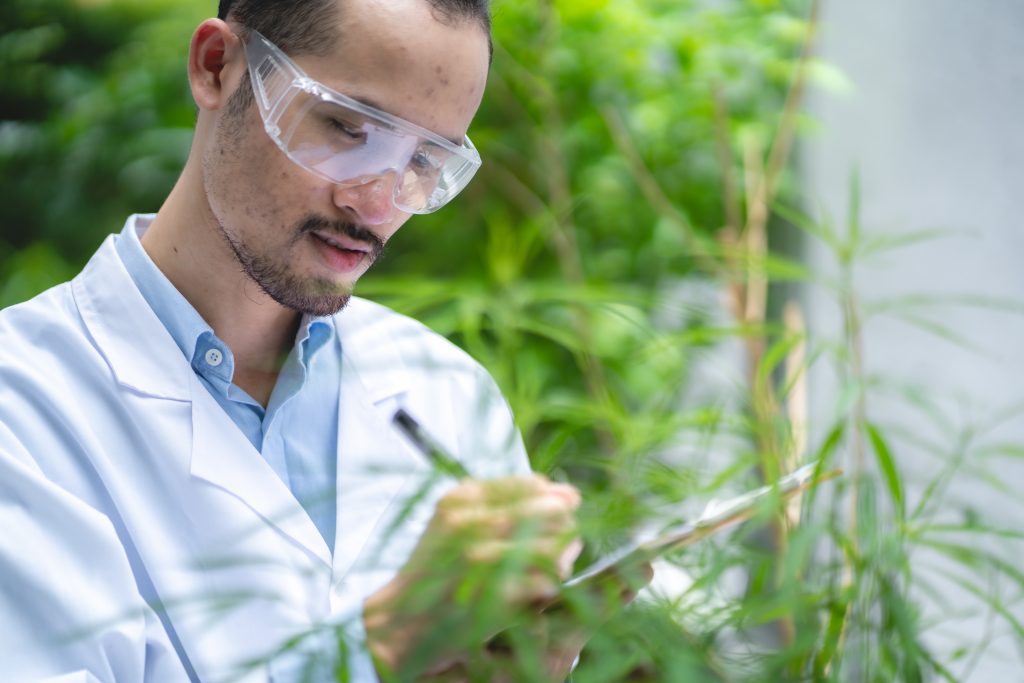 If you have expertise in knowing the details of cannabis, you can start your business to help small businesses to understand their clients, products and processes. This is because many people are interested to enter into this industry, but due to lack of knowledge to fail to do so. This business idea is great as you will be paid for sharing your knowledge on cannabis. As there are tons of legal regulations on the cannabis business that many people are not aware of. This is where you will help your clients.
Weed based blog
As the cannabis industry is getting popular with each passing day, people are interested to find as much information as possible about cannabis and its products. Again, if you have knowledge in this niche, you can start a blog and share your ideas to educate your readers about new products and their legal regulations.
Business Opportunities & Future of Marijuana Industry
It seems that there will be more cannabis business prospects in 2022 than ever before. Each year, the attitude towards cannabis in the United States improves, and studies show that the cannabis business is the fastest growing in the country, indicating a bright future of marijuana industry.
Arizona and New Jersey legalized recreational Marijuana, while Mississippi and Montana authorized medicinal Marijuana. Surprise, South Dakota legalized medicinal and recreational marijuana. With so many states now legalizing Marijuana, cannabis companies have more geographical options than before.
There are also other opportunities to become engaged in the fast-expanding cannabis sector. Aside from the prominent examples like running a dispensary or growing cannabis, you may also create a cannabis app or provide B2B services to cannabis enterprises.
How to promote your marijuana business online?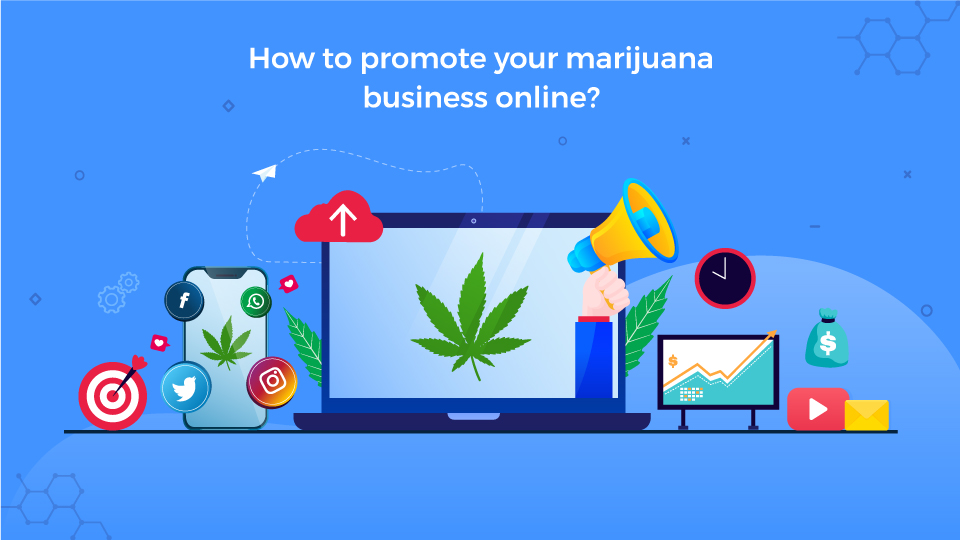 When it comes to online marketing, it is important to come up with a strong marketing strategy that comprises SEO, PPC ads, and social media marketing. The future of marijuana industry also depends on how rightly every individual promotes the business. We will have a look at it one by one:
SEO: SEO is one of the most powerful tools in online marketing which helps to promote the products and grow your business online. There are multiple steps that you have to follow to reap maximum benefits for your business.

Keyword research:

To do keyword research you have to use tools like Google Keyword tool, Moz, and Ahrefs which will help you in providing relevant keywords for your website. Once you are done with the keyword research, you can craft blogs and landing pages.
Blogging:

Cannabis users often have queries about its uses as well as side effects. So you can write useful CBD-based blog posts which will automatically increase your website traffic and get user retention. This way you can also get more offline customers.
Mobile Optimization:

These days most people prefer visiting websites using mobile. So your website has to be mobile-friendly so that you can easily rank at the top of your search results.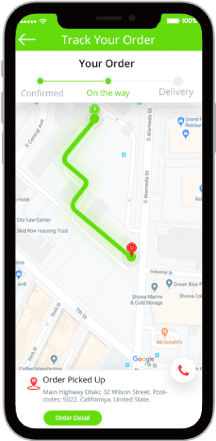 Video content:

Video content is more engaging as compared to blogs and other types of content. So, include videos in your SEO strategy to improve the ranking and engagement of your website or app.

Social Media: We all know, social media plays a primary role to promote any products or services. But there are certain restrictions in social media as well when it comes to the cannabis business. For instance, Instagram does not allow to sale or advertising of marijuana. It will only allow you to promote your products by providing the link to your website in bio. But you can post pictures of your marijuana-based products and their educational content.
Become a Cannabis Influencer in your community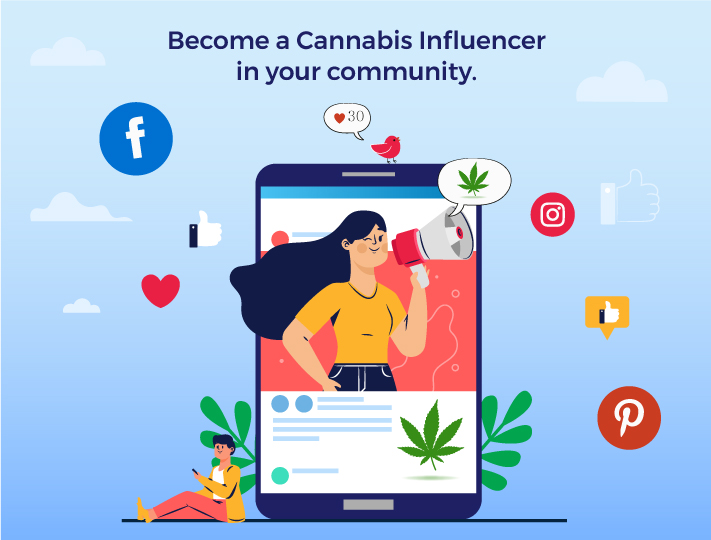 The growth of social media influencers is an intriguing contemporary trend. Instagram stars, YouTubers, and even Twitch broadcasters are paid to evaluate or promote things in various businesses. A cannabis influencer is someone who loves cannabis and has the correct demeanor. However, this strategy will be applied only to countries where the use of cannabis has been legalized.
There are several ways to become an excellent cannabis influencer. Start a cannabis-themed YouTube channel with educational and entertaining videos. Make a stoner-friendly Instagram page. Sponsorship opportunities will come quickly if you establish a significant following.
Making a job as a cannabis influencer may take time, but it can be a lot of fun as a side interest. Aside from sponsorships, influencers make money by selling goods and e-books. If you can have enough dedicated followers, you can earn a lot of money.
Cannabis Mobile App Ideas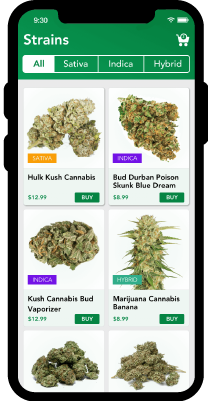 Now we will have a look at some of the unique mobile app ideas on cannabis:
On-Demand Cannabis Delivery/Supply Apps
Let us take an example of the cannabis delivery version app – Uber Eats. It will get worldwide success. There are lots of online marijuana delivery apps which provide on-demand cannabis delivery to their customers who have got licenses at this point in time. This way we can also say that the businesses which do on-demand cannabis delivery are doing it in a lawful manner.
Creating a social media platform for the weed community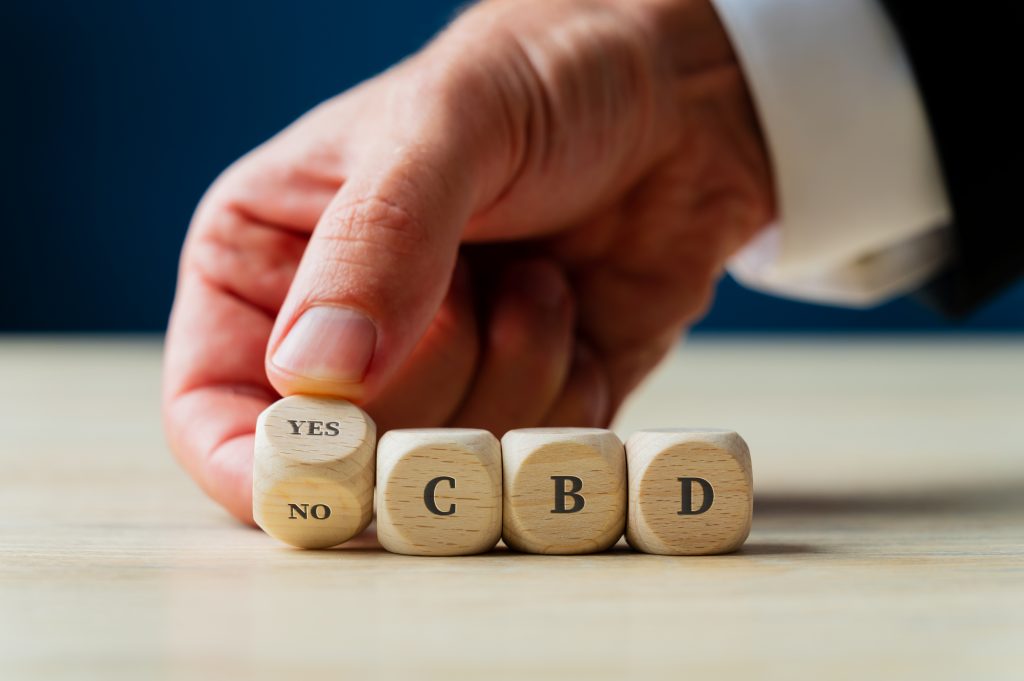 As already mentioned that few social media apps have already been launched for the weed community, the business space is quite small. Imagine if you create an app like Facebook or Instagram for cannabis users.
Cannabis Dispensary Website
 Any dispensary which sells cannabis needs its own website to promote its goods and services. So enter into the world of digital designing and provide the advanced output by using the resources present on the internet.
Key points to remember while developing a marijuana delivery app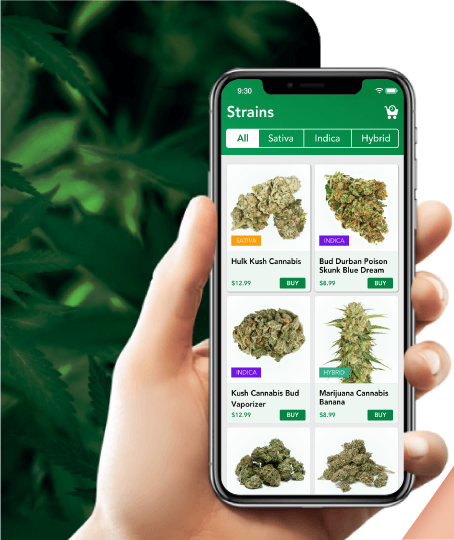 The following are the important things to remember while developing a weed delivery app:
Cannabis Inventory
It is a good idea to come up with a wide range of marijuana-based products and medicinal benefits. You can include a search filter in the app to make navigation easier for the users. This filter will help the customers to get their desired products in no time.
Meeting legal requirements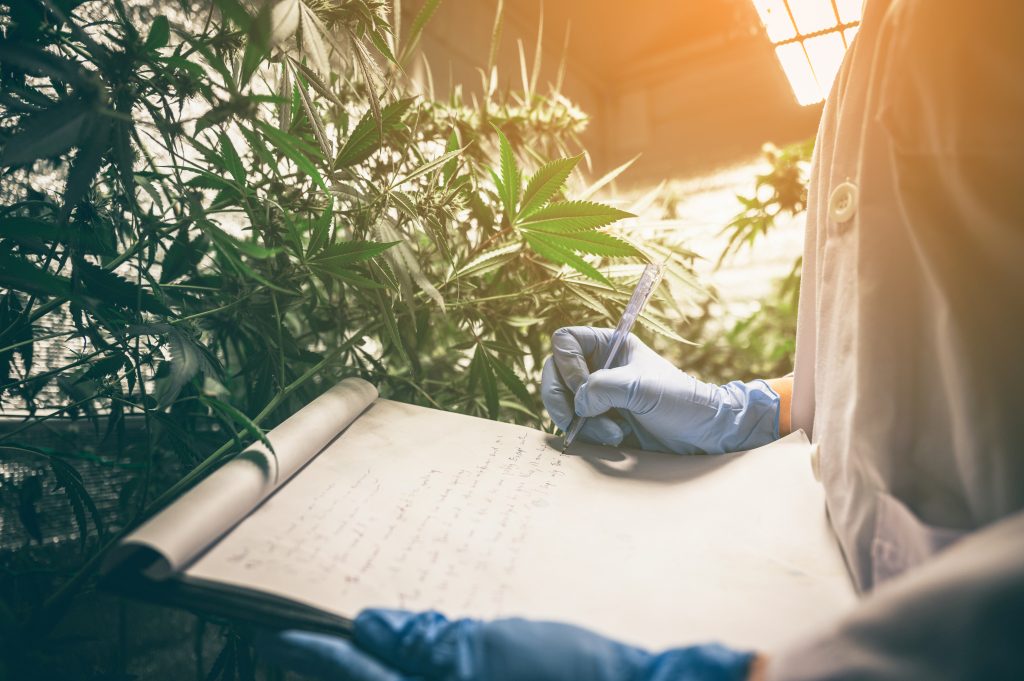 When it comes to weed delivery app, you have to go through strict regulatory rules. So it is important to have enough knowledge on regulatory standards as the rules differ from country to country. And for this, we would advise you to take legal advice. You can also take the help from National Cannabis Industry Association website.
Ordering
Your app should also have features using which the users can see their past and existing orders. Apart from this, they will also be able to monitor their order status with just a single click through the in-app functionality.
Real-Time Tracking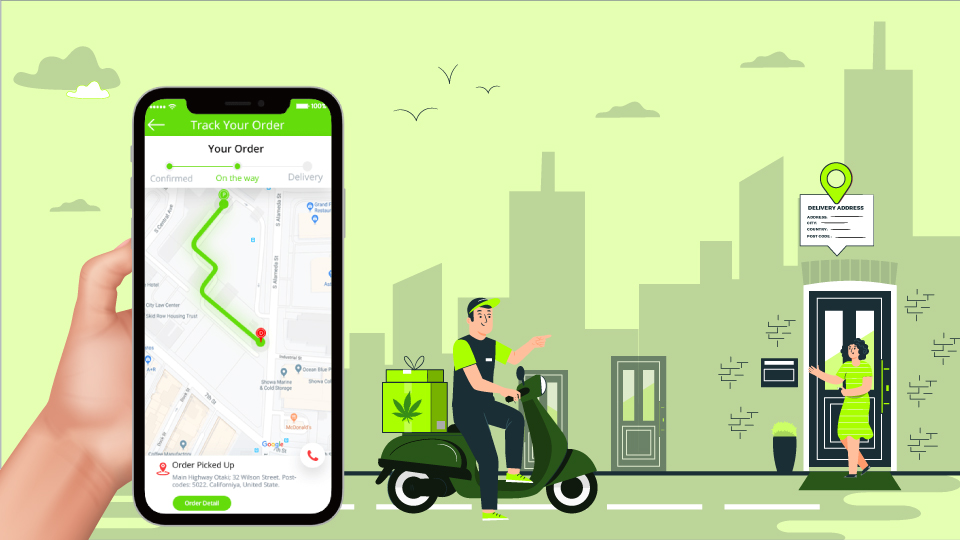 Both the sellers can buyers can take the advantage of this feature. It helps to track the movements of the fleets and the distribution mechanism. If you are adding this feature to your app, make sure to incorporate a geolocation map. The real-time tracking feature also creates a strong bond between sellers and buyers and aid to purchase and tracking their orders through push notifications.
Chatbots
Chatbots aids the users to connect through in-app chat which allows users to send complaints on a real-time basis.
Payment Methods
Another must-have feature that should be integrated into your app is payment incorporation. Here we would advise you to integrate reliable payment gateways such as PayPal, Braintree, and Stripe as they keep the track of your purchases.
 Is The Future of Marijuana Industry Profitable and Bright?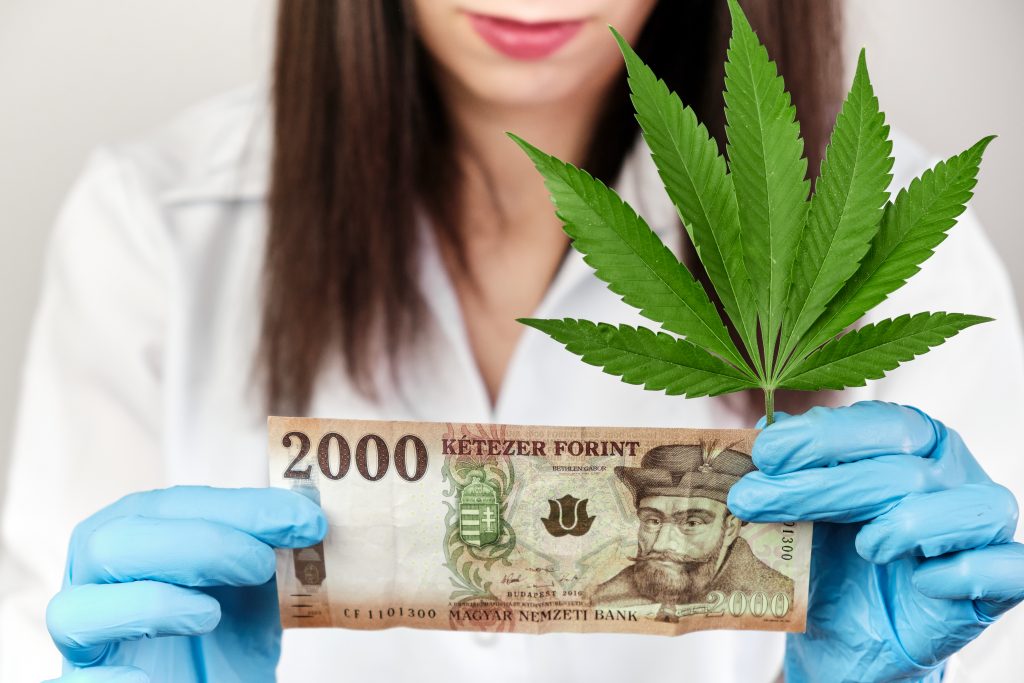 Growing acceptance of cannabis as a business opportunity makes it easier to forget that this market was considered too risky for many investors to participate in just a few years ago. Even though analysts predict that cannabis will become more similar to other goods due to its legalization, there is still much work to be done in this developing business.
The stock market may be one of the finest locations to build wealth because of the many options for your money, and when you have a hemp farming business plan, you will be considered one of the mavericks in this field. As an entrepreneur, you will be interested in investing your money in firms that have the potential to expand their income. One of the most promising may be found in the cannabis industry, one of the most favorable.
Future of Marijuana Industry Sees Complete Legalization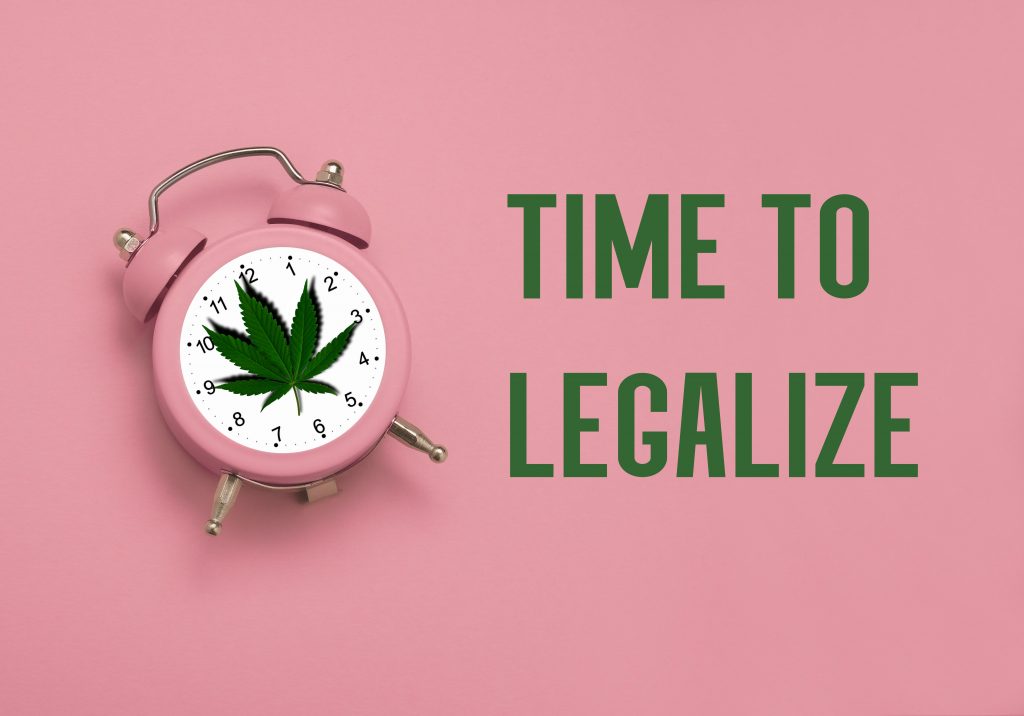 The new certification recognizes the substance's several useful applications and its effectiveness in assisting individuals in coping with some of the stressors and problems connected with a pandemic and living at home in relative lockdown or social isolation, among other things.
In countries where cannabis is currently legal, delivery is a burgeoning sector right now since customers do not want to deal with cash or engage with their formerly available over-the-counter "budtenders" in the same proximity as they did before legalization.
Data analytics is becoming more crucial in the cannabis industry. ERP (Enterprise Resource Planning) solutions are becoming more necessary to identify where a quickly evolving sector is headed. Big developers have shied away from the cannabis market in the past, but they will almost certainly enter the area and aim to purchase upstarts in the industry.
For cannabis to successfully transition into the COVID age, it must have a strong point of sale. Developing APIs in a tech stack that positions a cannabis payment or the end of sale firm for acquisition is a wise investment decision.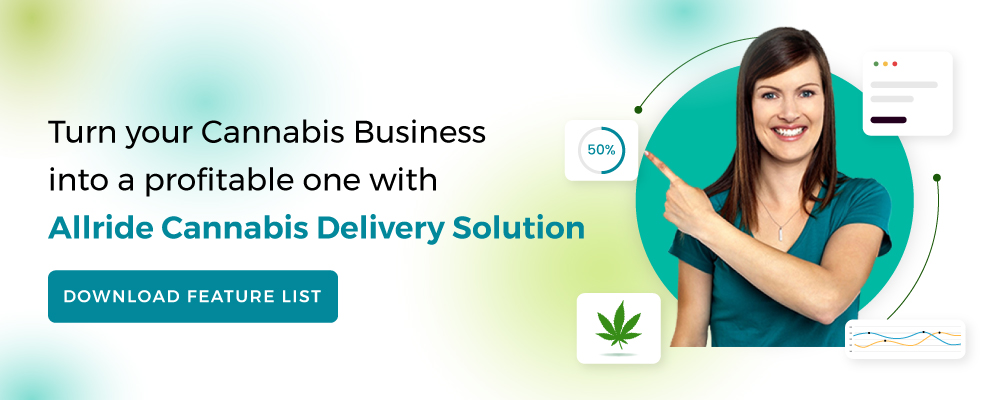 Edibles have now overtaken flowers regarding the number of goods being introduced onto the market. Since the commencement of the pandemic, there has been a significant decline in the usage of vaporizers and the smoking of flowers. This is primarily because COVID is a respiratory ailment, so inhaling cannabis is seen as less enticing by users.
The never-ending growth of On Demand Cannabis Delivery Business
As more countries legalize cannabis, the value of such a business may skyrocket. While certain platforms prohibit the promotion of CBD products, there are numerous ways to grow your brand while adhering to legal requirements. You can also take the help of leading app development companies like AllRide apps which will help you to develop a user-intuitive app for your cannabis business. Connect with AllRide Cannabis Delivery experts to get your cannabis business automated.