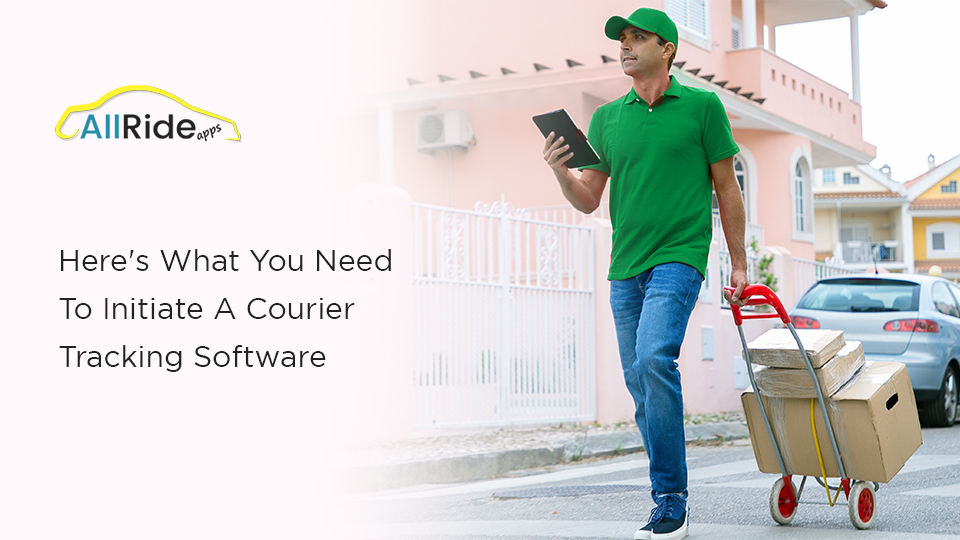 The Right Tools You Need To Start A Parcel Or Courier Tracking Software
Logistics Industry has transformed itself into one of the fastest-growing industries globally. This is because the incredible growth of e-commerce businesses are significantly helping the courier delivery business to witness surging growth. One of the main reasons for the courier businesses running so seamlessly is the usage of Courier Tracking Software. 
With digitization, we can now order goods at the comfort of our home. This has immensely helped the consumers to receive the products right at their doorsteps. Among all other industries that the e-commerce market was ever engaged, the logistics service has churned maximum benefits from this ever-growing demand. Starting your own courier delivery business does not require huge investment but it will definitely provide a high return on investment as its demand is getting higher.

Options To Start Your Own Courier Business
There are two popular options that you can opt for if you are willing to start a courier business:
Set Up Your Own Courier Company
If you have already decided to start your own courier or parcel company, then one of the most important parts that you need to consider is raising funds from the investors for starting your business. Initially, you can raise funds from the investors for setting up the network. You can even collaborate with any courier delivery app development company developing your own courier delivery software.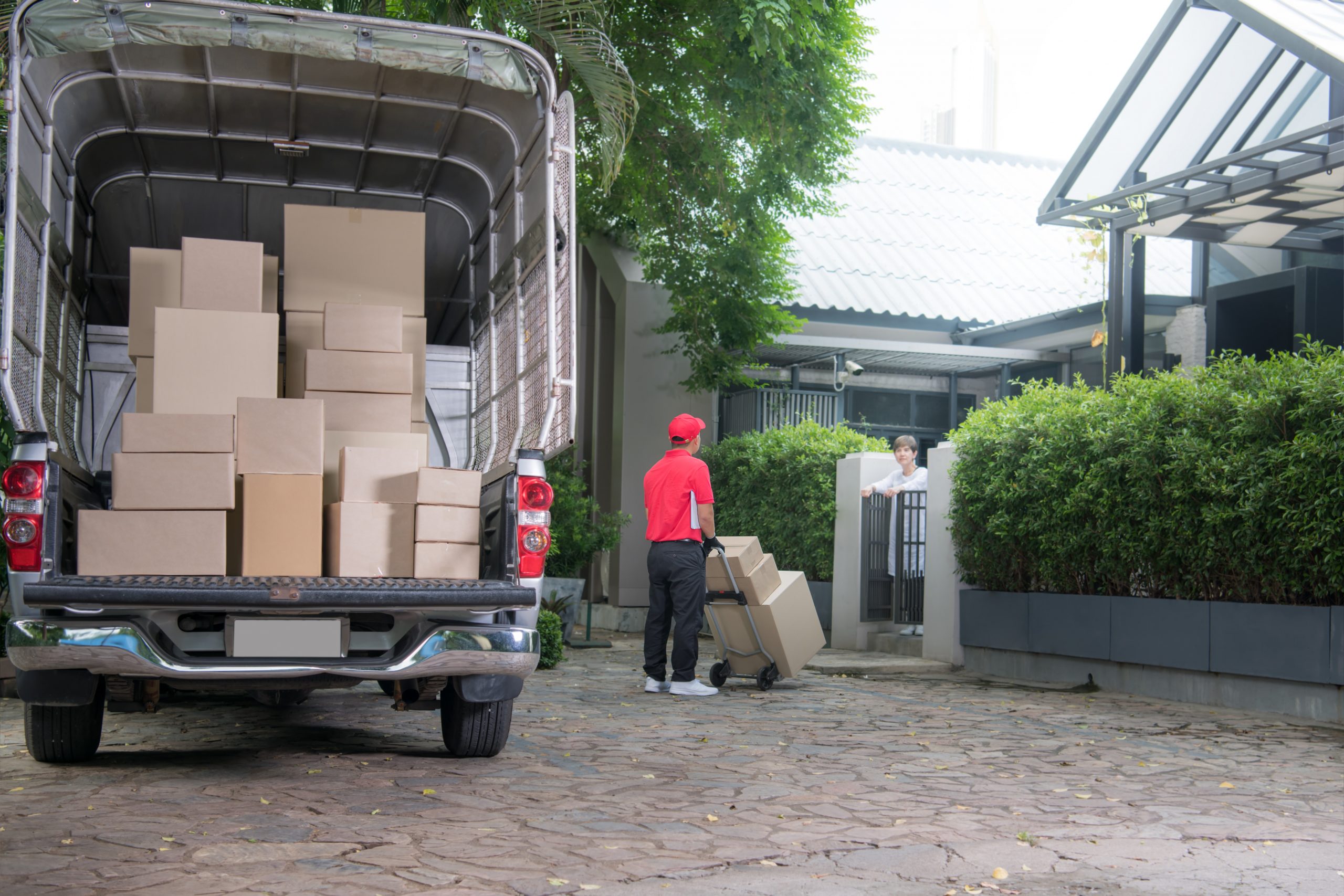 Following are some of the important points which will help you in starting your own parcel or courier delivery business:
Investment wisely in the right equipment.

Find the right investors from various channels 

Get in touch with an authentic source of transportation

Create an engaging business name for your courier delivery business

Market your brand presence through proper strategies

Create a strong team and make the investment in their service training

Finally, keep your eye on both your income and expenses
Consider all the above-mentioned points for becoming financially independent and kickstart your courier business.
Take A Franchisee Of  Renowned Courier Brand
There are lots of well-established franchise business opportunities all across the world. If you are planning to start your own business, you can take a franchise to know more about this industry. From reliability with flexibility, punctuality and efficiency you can improve your skills in this industry. If you opt for this option, you will easily get international exposure as well as an optimized route.
Following are the things that you can consider before applying for the Courier Delivery Franchise:
Set up a legal entity  along with proper registration and license

A proper space to open your franchise with the agreement

Investment depending upon the organization

Provide certain financial details such as bank passbook as well as a bank statement

Approval letter from the head office of the specific brand

Logistics agreement between the company and the franchise
A Checklist To Launch Your Courier Tracking Software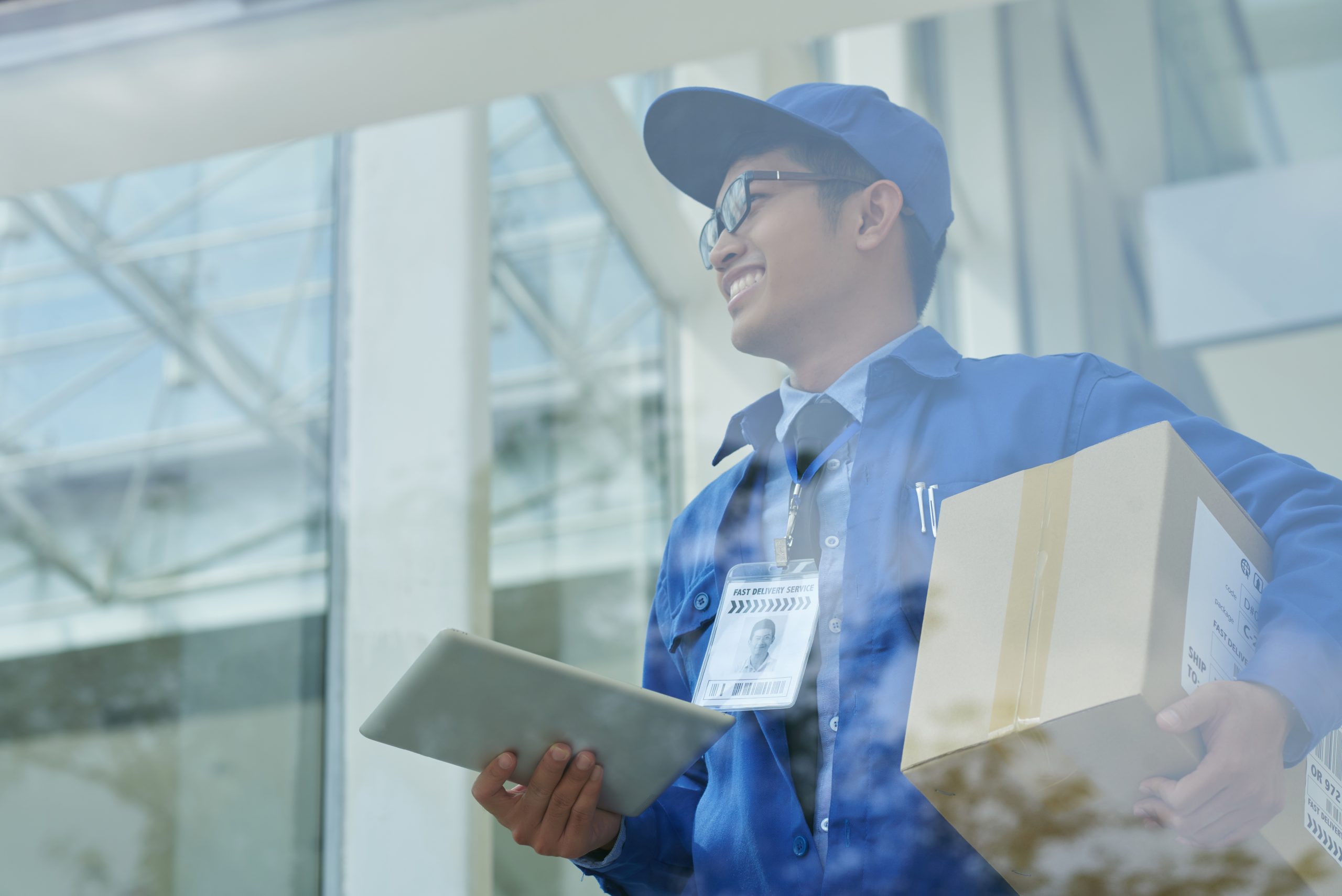 As we all know that there are a lot of businesses available for on demand courier app development
but most of the people remain confused as to whether or not they should make the investment to set up a courier business. Whether you are working for any courier company or is new to this industry, we have shortlisted some of the important tips which will help to embark on a courier business:
Choose Your Niche
Kickstart your business by selecting the niche that you are interested in. It will immensely help to reach the huge customer base by capturing the attention of your targeted audience. Once you have decided your relevant niche for the courier business, you can proceed further to plan as well as make a strong business strategy to yield high ROI.
Choose The Source Of Transportation
The first and the foremost thing that you need to do after deciding your niche is choosing the right type of vehicle for your courier service. Transportation plays a crucial role in providing the delivery of the products to the customers. This is why it is equally important to choose reliable as well as a spacious vehicle. However, you can select the vehicle depending upon the type of consignments that you would be delivering. Thus, choose your vehicle wisely which can perfectly suit the product type. Most of the courier service providers prefer to opt for cargo vans because they have enough space. While others choose different types of vehicles such as lorries trucks or bikes.
Purchasing Important Equipment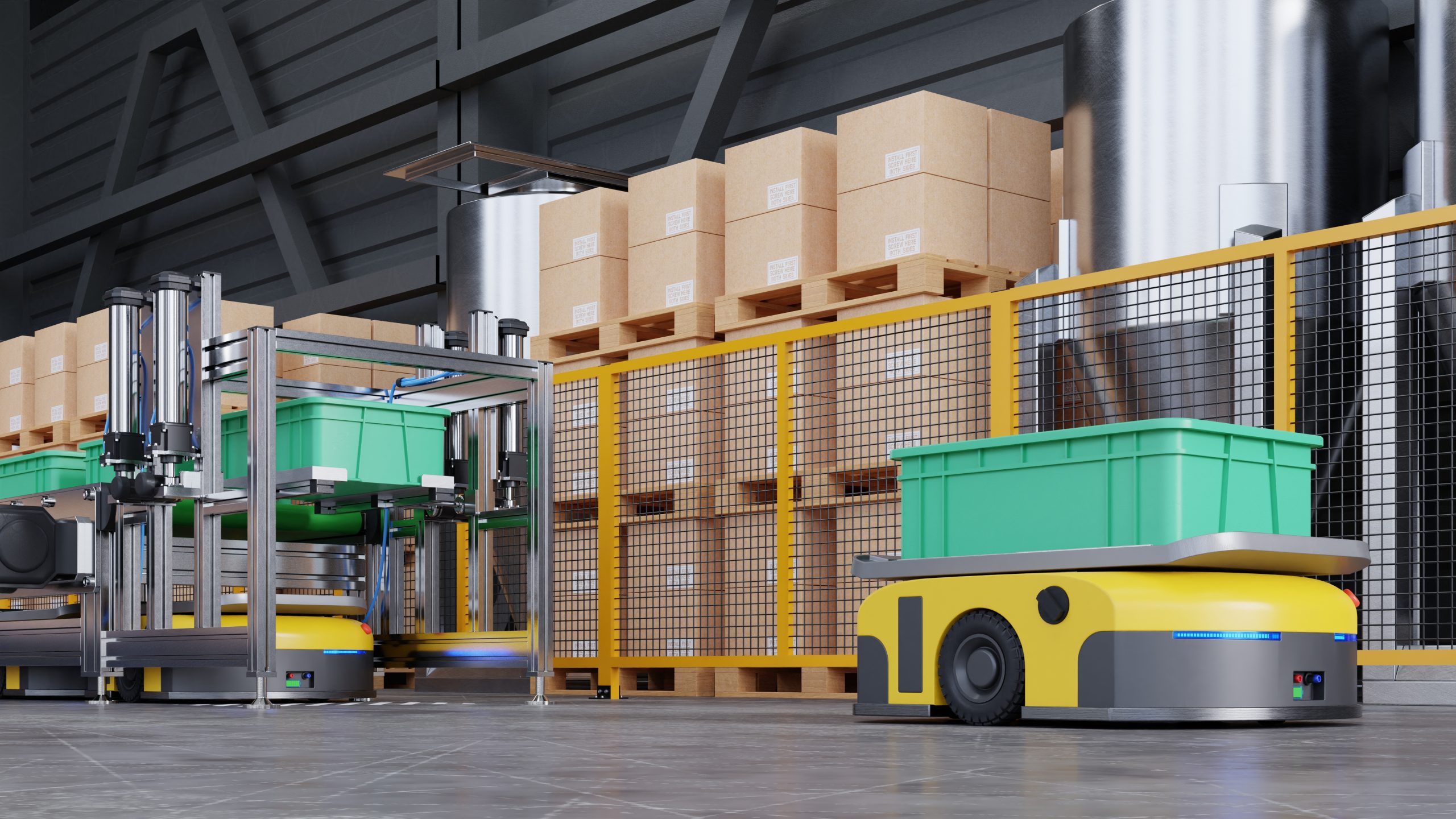 It is important to buy certain equipment which can help you in carrying out different tasks like packing as well as carrying.  For instance, you need boxes and cartons to pack the products of different sizes. The size of the boxes varies according to the size of the product that you will deliver to the customers. In case the items are heavy, then a hand truck and dollies will be the right equipment. Apart from this, there are various other equipment such as tapes, moving blankets and cargo straps which will ensure that all the products get delivered to the customers in the perfect condition. 
Business Insurance
Being the owner of the courier business, you will be having a certain responsibility to deliver the products to the customers safely. This is why business insurance comes to rescue so that if any accident happens either to the deliverables or to your business, you can get the full insurance cover for the losses. Getting a business insurance policy is important because it helps in developing trust among customers. Customers have to assure that their deliverables are safe with the courier agency.
Start Hiring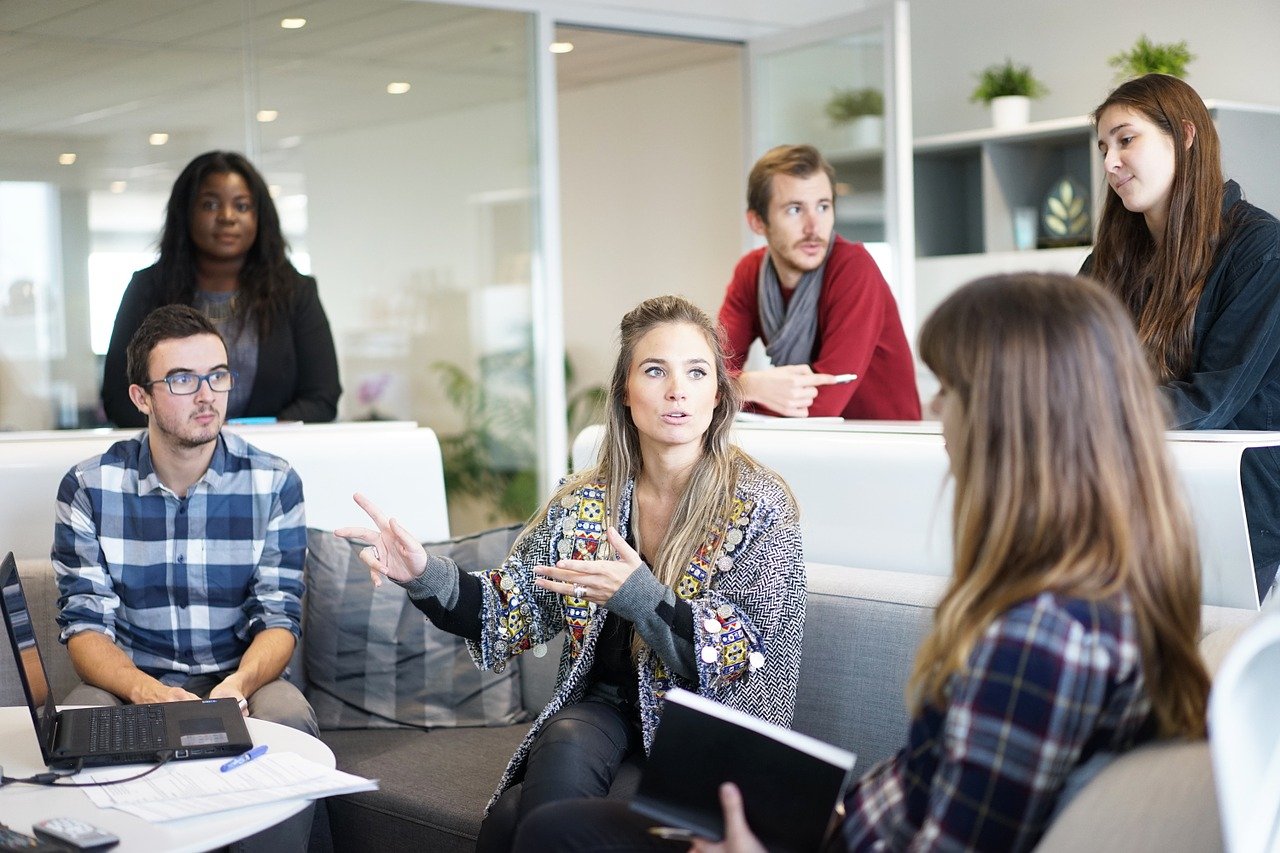 If you are willing to manage your workspace you need to hire one or more employees who can do all the official work as well as leave pickups and deliveries to the customers. And for this, you have to check their criminal background as well as credit before you decide to hire anyone to work for your business. Not only this you also need to ensure that all your employees have clean driving records and they have their own vehicles.
Market Analysis
It's not just about courier business but each and every service needs conceptualizations from the scratch. It needs to be planned with comprehensive, flawless as well as reasonably mapped market analysis and research. The market analysis consists of certain matters such as the reach of carriers, ease of service, the feasibility of delivery as well as demographic factors. 
Delivery Options
When it comes to delivery options you have to decide what delivery options you are willing to offer to your customers such as overnight delivery or one hour service. Additionally, it also has to be decided what are the type or size of the materials that you are willing to deliver like oversized materials or confidential items.
Estimating The Ongoing Costs
When you are going to decide the price of your services, you have to take all the expenses in your account and ensure that they are included and you are still going to earn profit by seeing the ongoing costs. This way you can easily set the price. Also ensure to include the price of petrol, diesel as well as the maintenance charge of the vehicles while designing the pricing structure.
Start Marketing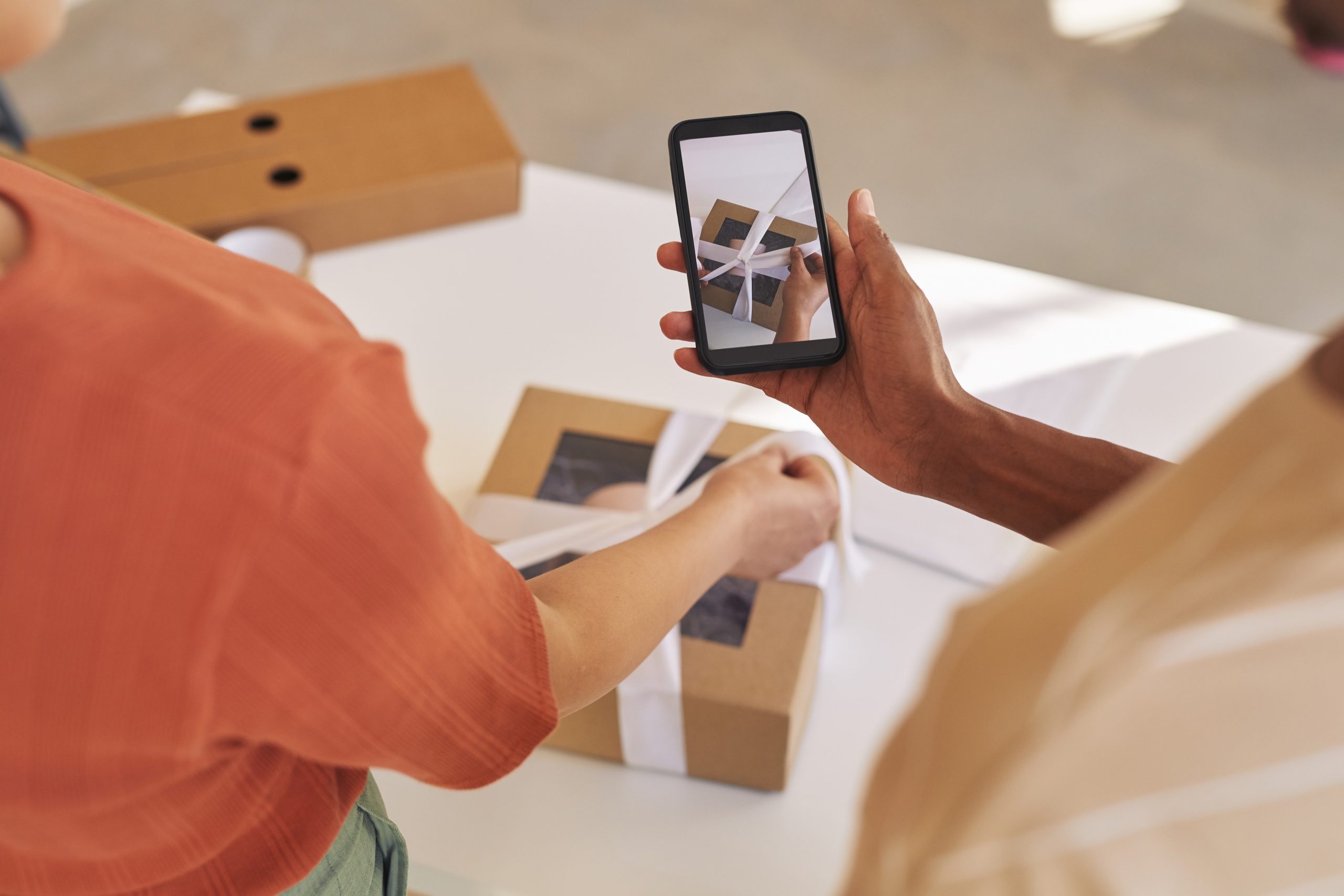 Marketing is an important element for each and every business as it helps in growth. What is the use of starting a business if it doesn't get exposure among the consumers? Additionally, you also need to use various social media platforms such as Instagram, Facebook, LinkedIn, Twitter or email newsletters to provide the regular updates of your products among the customers. Advertising as well as marketing your products online on different platforms can play an important role in the growth of your business. Not only this but you also have to publish SEO optimized contents on your official business website which can help in gaining customer retention.
Developing On-Demand  Courier Delivery App
These days each and every business is trying to search new options to market their products. In fact, for them customer satisfaction is of utmost importance. New courier companies have already started working to build something in-house. So the need of the house is to develop a comprehensive courier delivery software. Therefore, it is mandatory to opt for the well-known delivery management services which offer digital products to enhance your parcel delivery business. Create an amazing Courier Tracking Software for your business. 
Take Customer Feedback Seriously
If you are seriously willing to boost your business then you have to be highly customer-centric and keep noticing what your customers are expecting in the market. These days through the modern solutions you can easily know what the customers think about your services and how they rate your business. Taking the customers' feedback seriously will immensely help in improving your business for your future growth.
Why Does Your Business Need A On-Demand Courier Delivery App?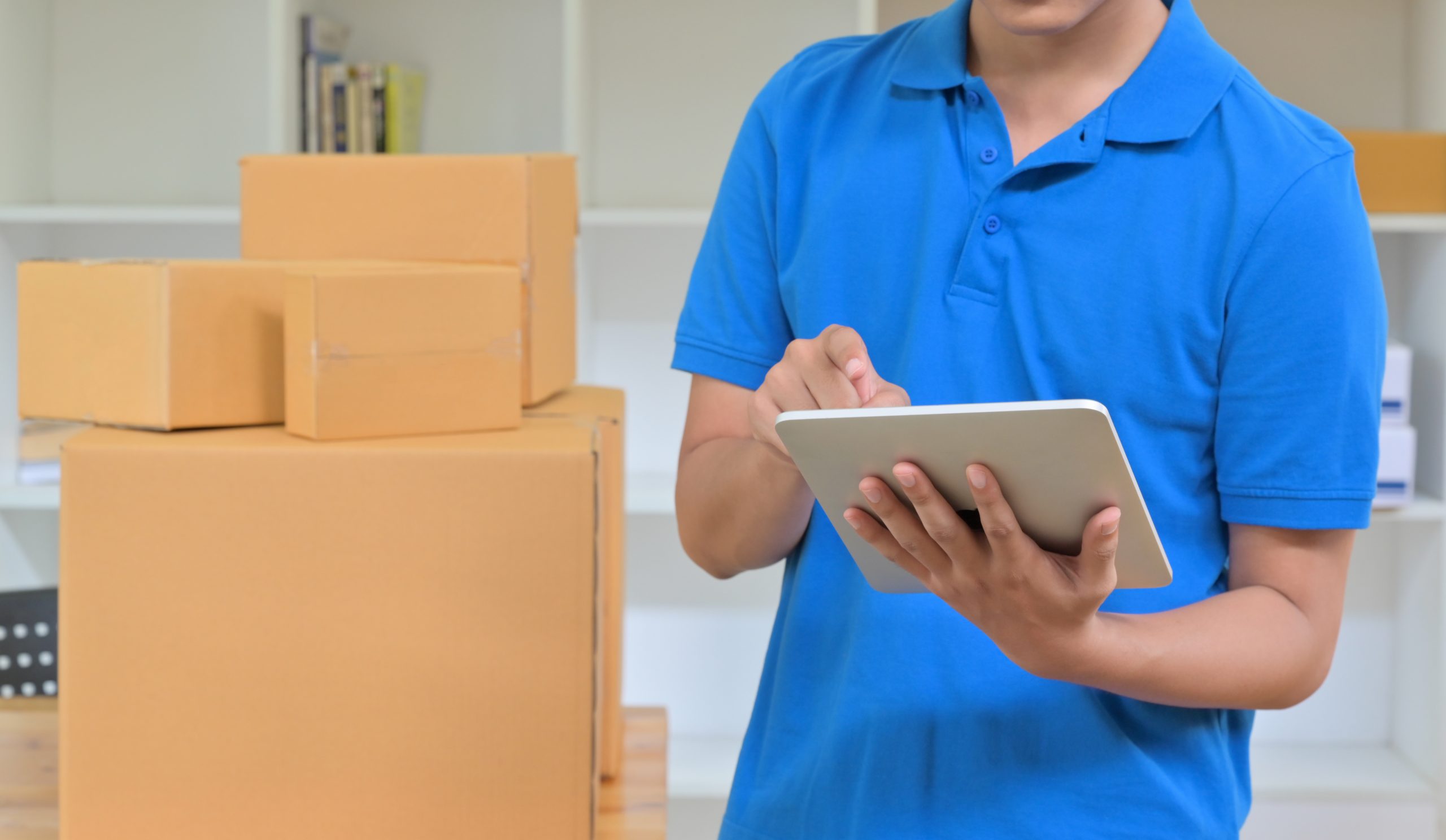 There were days when courier services were handled manually. All the data was designed as well as managed by humans from one place to another online. But now digital transformation has powerfully impacted the market. The e-commerce businesses positively impact on standard courier service and it has changed itself with something advanced through the on-demand pickup and delivery software.
The courier tracking software is the best option to get all the work done. It will not only help you to stay ahead in the race but it will also reduce your workload both for your employees as well as consumers. Now let us have a look at how useful the on-demand courier delivery app is for the growth of your business.
Instant Parcel Booking Online
As we have already mentioned above, everything is available online today due to the transformation of the digital era. This is because these days customers need comfort and easier ways to get all their things done and an app will easily perform all the activities. There are already many courier or parcel delivery service providers who have their online booking features. Through this, the customers can choose their pick update online.
Easy Courier Tracking Software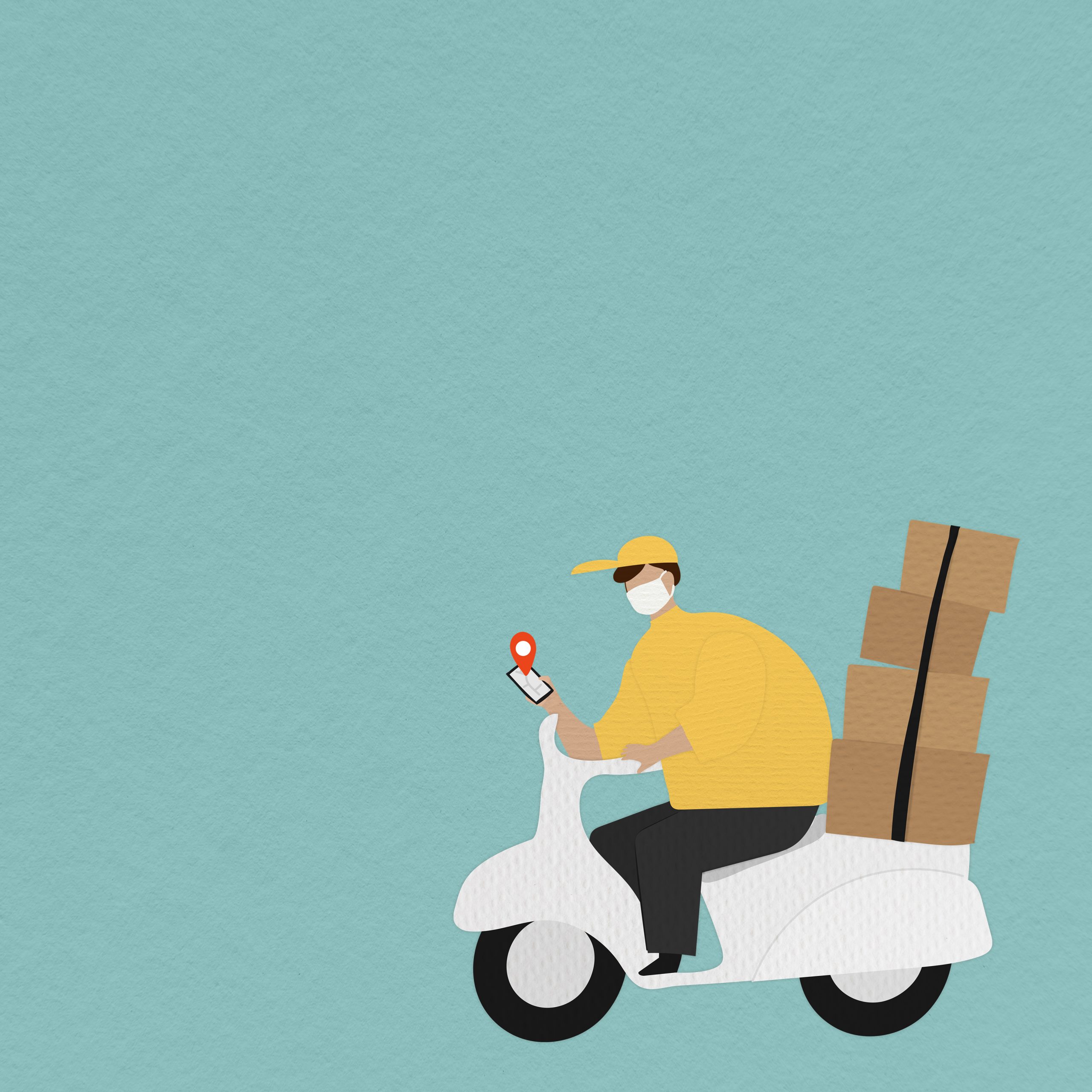 This function is an important task for each and every logistics business.  To run a successful courier business, they are bound to keep real-time tracking of their courier until it reaches its desired destination. 
Earlier the businesses used to track the courier through GPS and stay connected with the driver to know about the status of the delivery. But the time has changed now and an application can easily do all these tasks. When you scan the barcode of the product, you can easily know where it is going to be delivered. In fact, customers can also seamlessly use this feature. The real-time tracking feature is like a boon for parcel and courier businesses.
Better Fleet Management
All the courier companies have a fleet of vehicles and it becomes difficult for the employees to track each and every business manually. The fleet management team usually struggles in this task but through the courier delivery app, this problem can easily get solved. This is because the app has all the information that is required in fleet management.  From checking the real-time status of the vehicle to knowing the driver's name who is on a particular vehicle, you can get all the details in just one click.
Courier Tracking Software Reduces Paperwork
Traditional courier businesses were limited to paperwork. Each and every product which the customers used to book for delivery are listed with a group of paperwork which was time-consuming. Moreover, it was not an easy task to handle all the paperwork by one person. This is where on-demand courier delivery app development comes to rescue as it reduces lots of work of the company.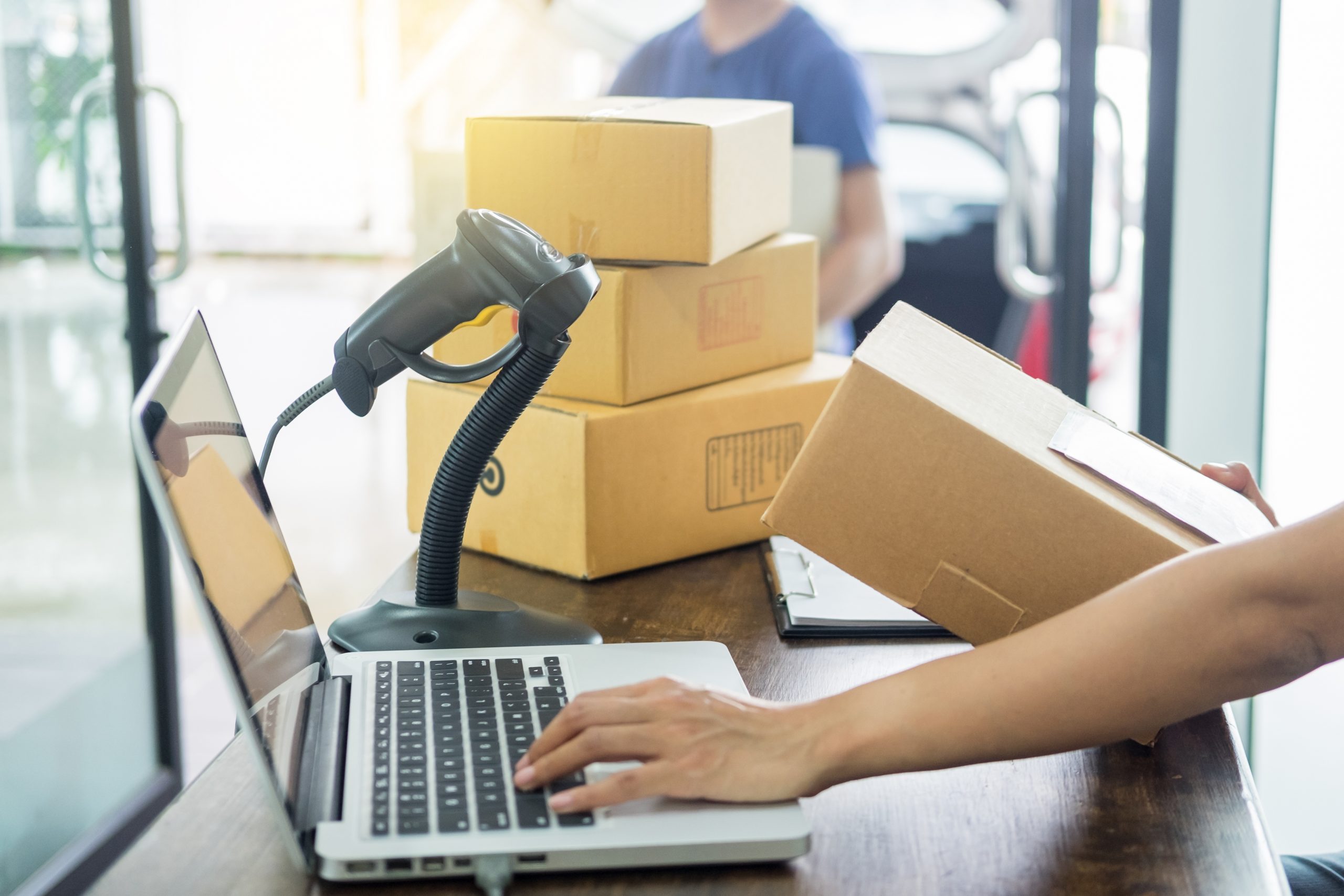 The app will record every piece of information about each and every deliverable and continuously keeps the track on it until it reaches its destination. These apps are fully automated and you can eventually save a lot of time and money by reducing the manpower efforts.
Advanced Customer Satisfaction
No matter which business you are engaged to, if you fail to make your customers happy, then you are going to face many problems. And going for the on-demand courier app development will make sure that your customers do not face any sort of problems related to courier booking and various other services. 
The customers can easily book their parcel at the comfort level of their home hassle-free. Moreover, a parcel delivery management software that is having a user-friendly interface can go on a long run to satisfy the customers.
Types Of Courier Tracking Software According To The Business Model
There are lots of business models which you can select when it comes to developing an on-demand courier delivery app. Following are the most commonly used business models:
Postal And Courier Service App
The companies which have already come to know the importance of courier delivery tracking software have followed this business model to reap maximum advantage. One of the leading business names is DPD which already has mobile apps for their services. It has its own interactive and full-fledged customer admin panel which allows the users in creating shipments along with the printed labels for the packages.
Branded Delivery Solutions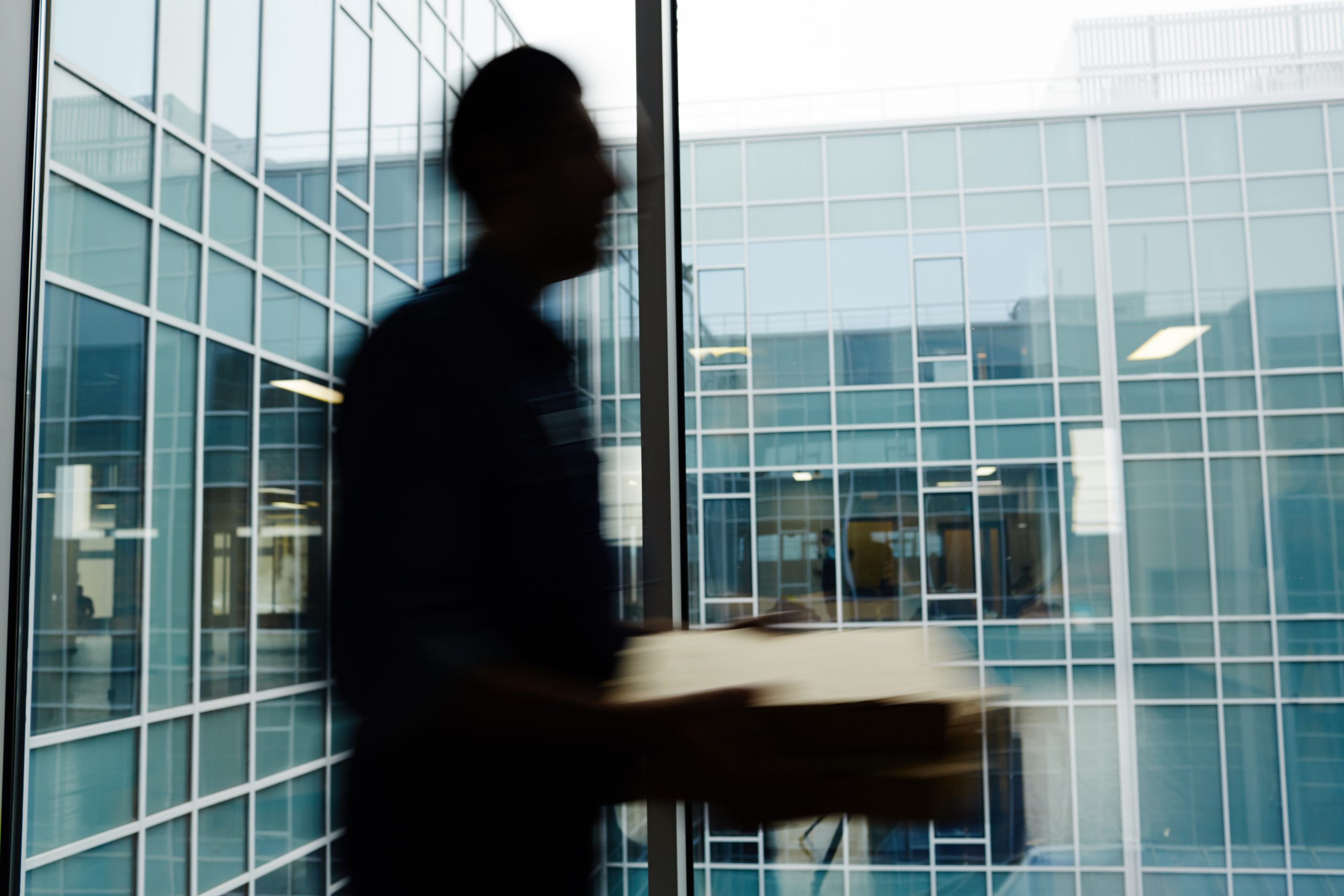 The companies make use of mobile apps which contain order tracking features in this business model. There are even some online retailers which offer a scope of successful delivery. One of the most prominent advantages of this business model is that the users can get an instant update as to whether the product is packed and is ready to dispatch, shipped or is delivered to the customers.
Most of the retailers use this business model to stay ahead of their competitors by offering convenience as well as transparency to their customers.
Package Tracking Aggregators
Here the entire data from the carriers are collected at a single place. The company uses only one app to track all the products in this business model. Packages can easily be added through their ID. Additionally, the push notifications are enough to keep its customers updated about the real-time delivery status of the product.
Uber-like Model For Courier Delivery
Uber also has its own set of business models which many companies can use and get benefits. Uber for parcel delivery is one such business model which can help all the start-up courier service providers. It can be a huge success because earlier Uber for X businesses has already earned a great reputation in the market by disrupting the traditional business models.
Now as we have understood various business models, let us have a look at the important features to develop a courier delivery app.
Necessary Features Of Courier Tracking Software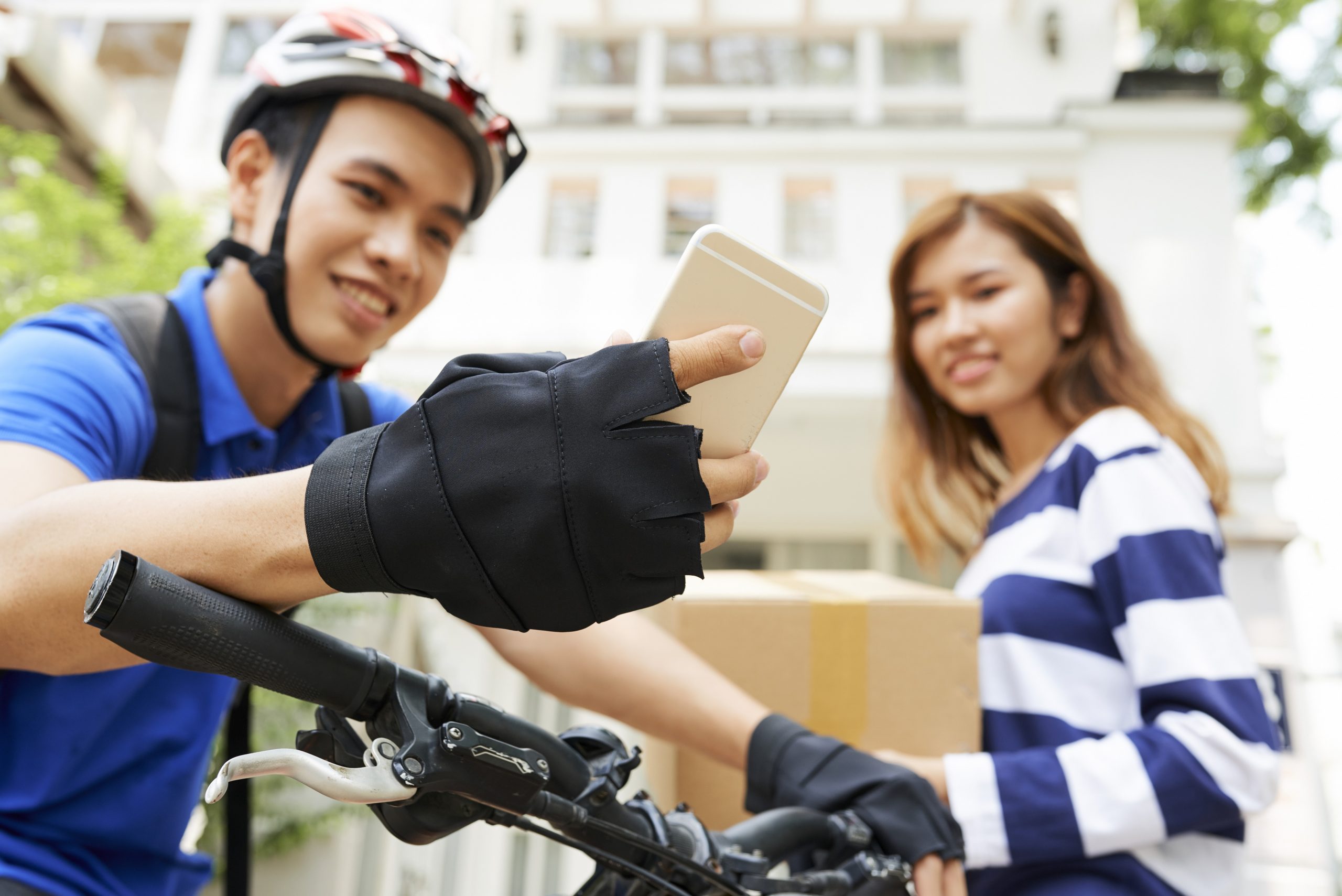 Following are the apps which are the part of On-demand Courier Tracking Software:
User Panel
This app will help the customer to book their parcel online and here are its key features:
Register And Login
The users can instantly register or login through their social media accounts such as Facebook and Twitter or by providing phone number/ username and password.
Pickup And Destination
Here the users can set their pickup location as well as decide the desired destination for delivering the parcel.
Order List
This section will allow the users to view all the completed, waiting for approval as well as rejected order list along with the details such as total amount, name of the products and outlets.

Schedule Or Book Now
The user can book the items instantly or schedule a specific time as per their convenience.
Filter
Filter option is used to shortlist stores, item section and service for getting the fast results for any specific thing.
Add To Cart
This is an exclusive feature of the customer panel where you can attach a special instruction note into the cart.
Payment History
Payment History feature helps the customers to view the payment details such as total cost, various taxes applied, extra charges, etc.
Map View
This section will allow you to view all the active service offering stores on the Google Map along with their real-time details.
Navigation
You can get navigation of the outlets with its details such as name and address in this section.
Push Notification
The user can get real-time notifications from the store for their orders such as confirmation, status updates on the order, discounts, offer, etc.
Payment Options
Customers can easily pay for their booking by selecting their preferred payment options such as Debit/Credit Card, COD, Wallet, Net banking, etc.

Real-Time Tracking
This option helps the customers to track their deliverables' real-time location as soon as they are picked up.
Rate And Review
The customer can rate their experience to the stores and service providers and can also submit their valuable feedback which will help the outlet owners to know the quality of their services.
Outlet Panel
This app is used by the delivery service providers and here are its important features:
Register And Login
The Outlet vendors can instantly signup and log in either by providing the username, phone number and password or through their social media accounts.
Manage Bookings
You can get new booking requests online and manage all your booking on a single page along with their basic details in this option.
Manage Delivery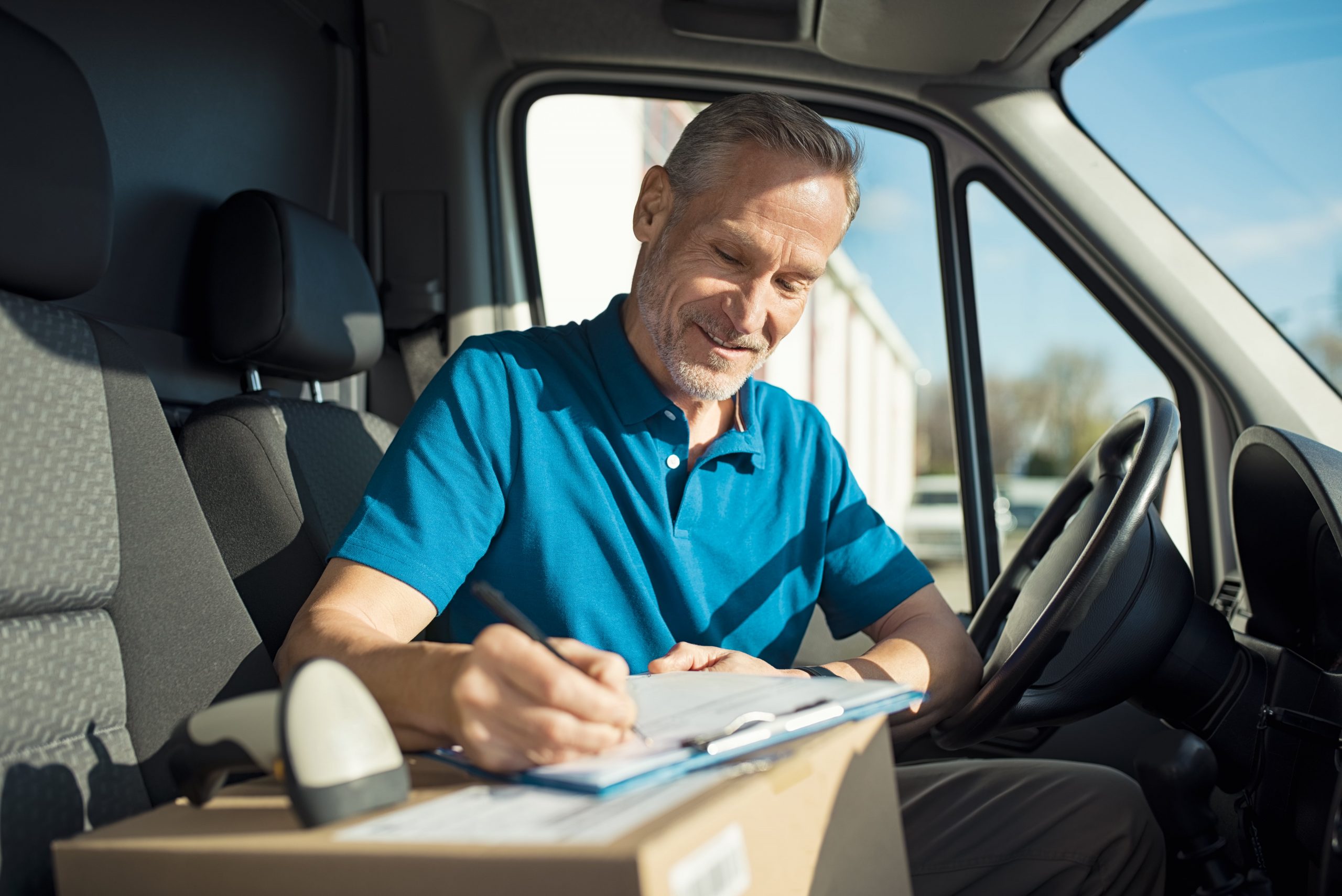 The vendors can view all the service details after they have assigned the delivery tasks to the delivery executive.
History
This section shows all the completed enquired and rejected details with the invoice data.
Earning Details
The outlet owners can view their earnings on a daily, weekly or monthly basis in the form of reports along with graphical insights. This section also shows earnings per booking.
Earning Statistics
The vendors can also view their earning statistics in this section. They can see the data of accepted, completed or rejected and many more status.
Additional Settings
The outlet vendors can manage extra delivery charges, tax, booking prices, opening and closing time using the settings option.
Admin Panel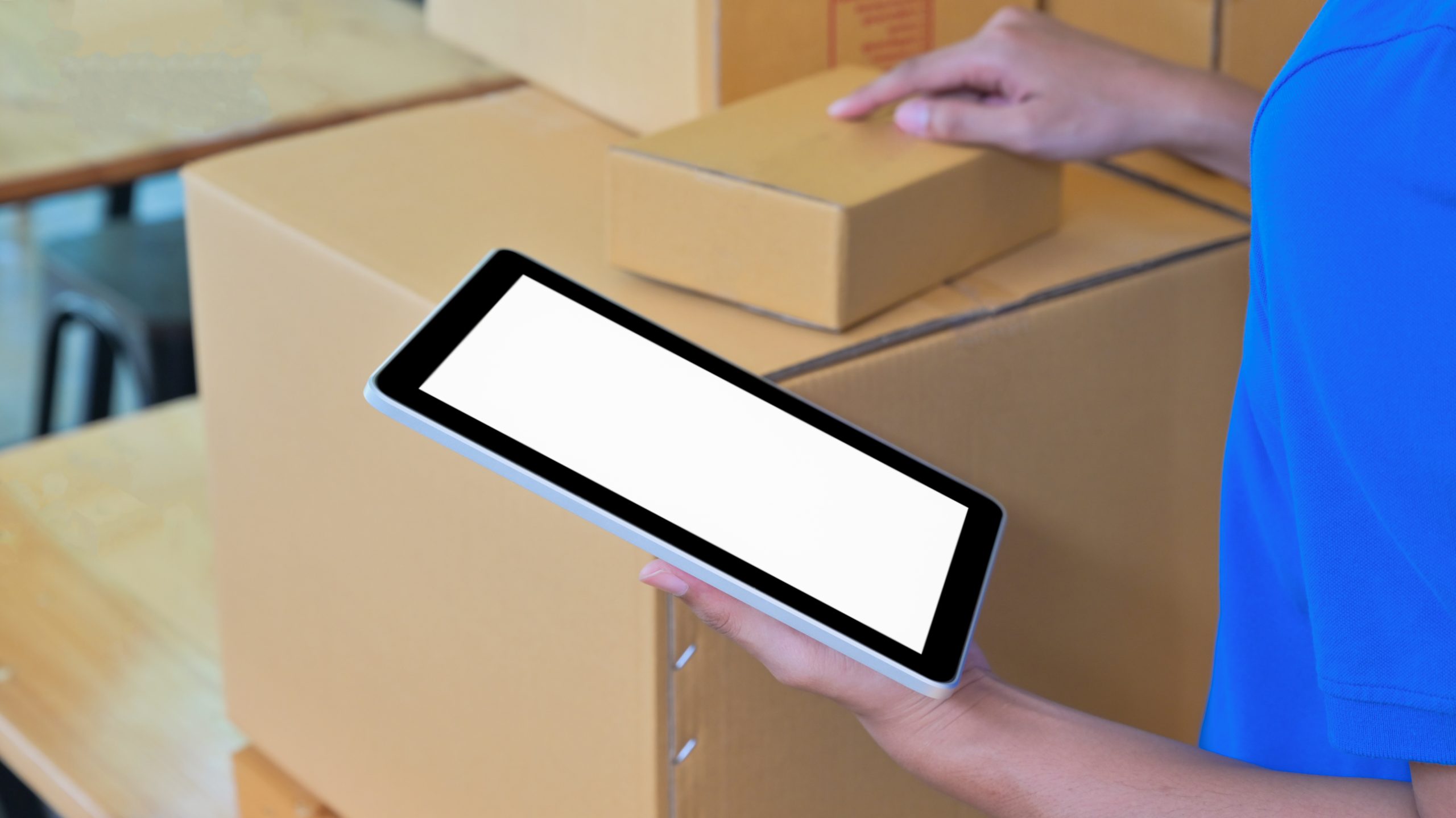 Admin Panel is the core of the courier delivery app which helps all other courier related services function in a proper way. Following are its features:
Admin Chat
This feature lets the admin make real-time conversation with the customer and delivery boy for improving the quality of the service as well as customer satisfaction.
Dashboard
This tab helps the admin in accessing all the important information related to the order placed and shipped.
Manage Drivers
This section allows the admin to know the details of the drivers who are engaged to the company such as personal information, payroll, availability status and ratings. Uber-like pickup and delivery systems have integrated this feature to know about their drivers.
Fleet Management
This feature allows the admin to check where his employees are equipped. Not only this but it also helps to check the order flows and the shipment in a click.'
Customer Management
Under this feature, admin can learn about the needs and demands of the customers by personally monitoring their order request.
Push Notification
This feature allows the admin to have total control over the deals to the vendors for the end-users and collaborations.
Bills And Tariffs
The app has an integrated ledger which helps the admin to keep the real-time track of the invoices and bills of the business.
Feedback
It is an important section for the app owners as they can learn and develop their services by getting feedback from the customers.
Cost To Build An Courier Tracking Software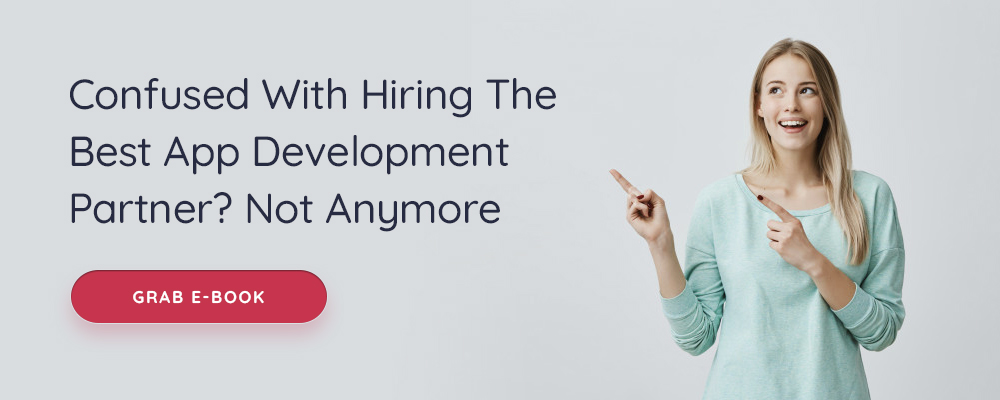 For determining the cost of an on-demand courier delivery software, it is mandatory to know that it varies on several factors. Following are the main deciding factors through which you can get the estimated cost of an on-demand courier delivery software:
The app development agency that you are going to hire for building as well as designing your Courier Tracking Software.

What are the important features that you are willing to integrate into your pickup and delivery software?

Which mobile platform are you going to choose? Is it Android or iOS or both? If you choose both the platforms, you need to pay the higher amount. 

Do you want to develop a full-fledged application or MVP?

Additional investment also requires providing post-launch services by your app development service provider.
Final Scenario
The Courier Tracking Software or courier delivery apps are already famous and their demand will rise high in the coming years. It acts as the heart of any parcel or courier delivery organization. But simply building a courier delivery software is not enough. You need to consider many factors that we have already discussed above.
In case you are planning to build an on-demand courier delivery application for your business, you can get in touch with our AllRide Courier Delivery Experts. We have the best of skilled professionals who can help you develop and design an accomplished parcel or courier delivery app.