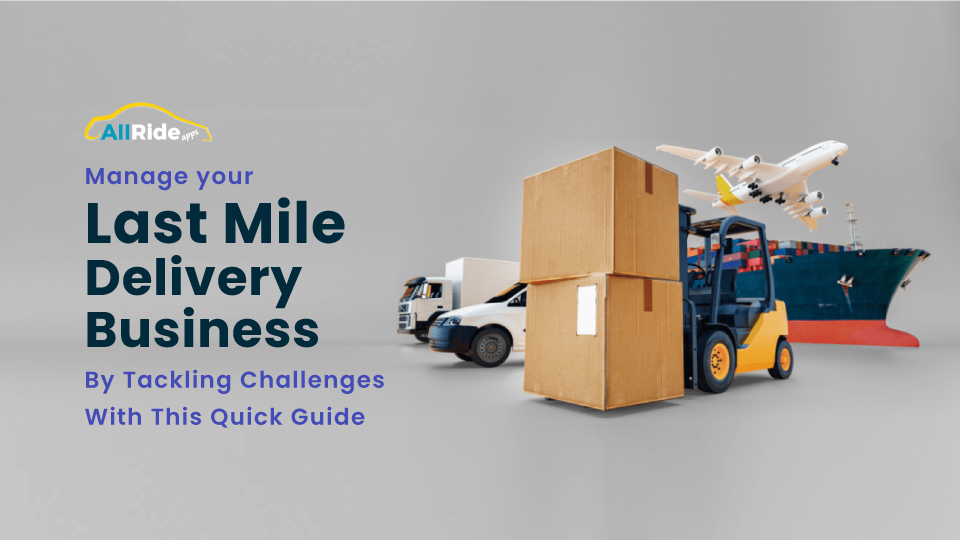 How to Solve Last-Mile Delivery Challenges
There has been a paradigm shift in the retail business over the last decade or two, as all retail enterprises have swiftly transitioned from brick-and-mortar locations to eCommerce channels. They've all opted to go online in order to stay relevant in the age of the internet. As a result, it is not wrong to state that the internet has changed traditional retail into eCommerce. This has resulted in the upsurge of last-mile deliveries and of course, the last-mile delivery challenges. 
But it's not just the retail firms that have altered; customers' buying habits have also changed dramatically over time.
Last-Mile Delivery: Major Market Trends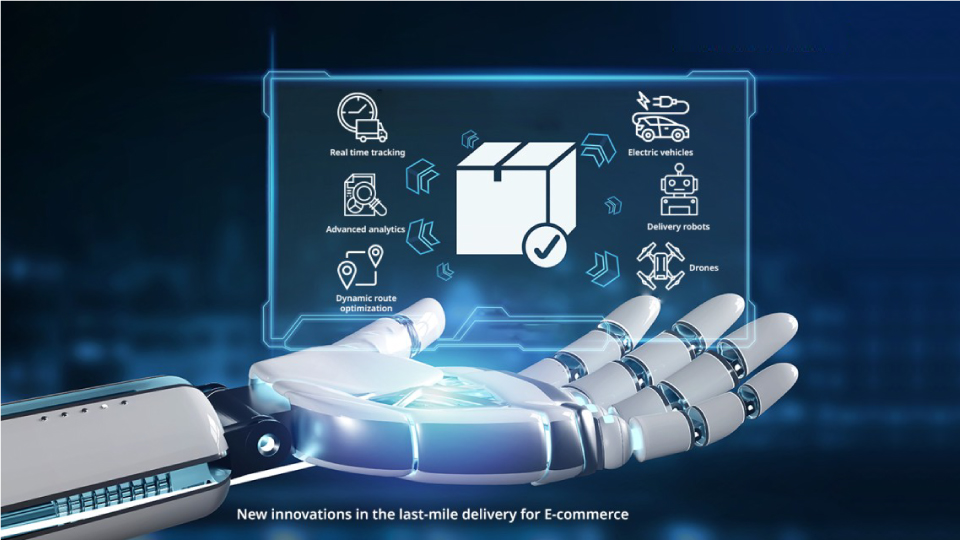 Now let us have a look at some of the major market trends of last-mile delivery:
66 percent of millennial customers said they want eCommerce firms to offer 1-hour delivery in urban areas.

As there was no same-day delivery option available, 27% of consumers in the United States canceled their transactions.

The delivery time and location of their shipment have been changed by 29% of consumers. Furthermore, half of these customers would choose it if the option is available.

90% of customers keep track of their package's delivery progress and want their delivery to match with their schedule.
Previously, a 5-7-day waiting period was considered typical; however, nowadays, any firm that takes 5-7 days to send a cargo is condemned to fail, as several rivals are already delivering shipments in a couple of hours. Customer experience and convenience have been redefined by the phenomenon of same-day delivery and drone deliveries. As a result, several eCommerce businesses are adopting unique strategies to stay competitive.

The last-mile delivery model for eCommerce has evolved throughout time as well. In today's home delivery, the box is often stored in a warehouse, which is common in both retail fulfillment and eCommerce. Later, the goods are sent either by air or by ground. Many businesses now use a backup site known as an urban "hub," which facilitates faster delivery.
The urban warehouse serves as a complement to the supply chain, increasing the efficiency of last-mile delivery because it is close to high numbers of clients. Retailers wanted to come up with a solution that could efficiently tackle the last mile delivery problem in order to fulfill the rising needs of customers. But, in order to understand this, we must first know the nature of last-mile delivery issues.
What is the Last Mile Delivery Problem?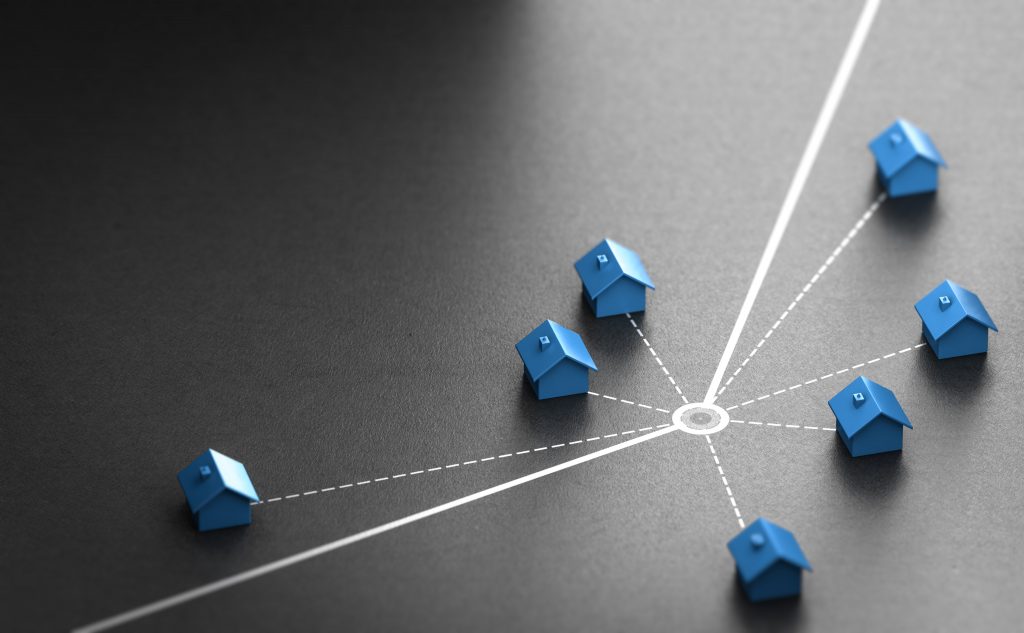 To understand this, we must first comprehend what last-mile delivery implies. The final leg of the delivery process, from the distribution center or hub to the end user's doorsteps, is known as last-mile delivery. The distance covered by last-mile delivery might range from a few blocks to 50 or even 100 kilometers.
As a result, all of the issues related to this final step are referred to as last-mile delivery problems. Last-mile delivery's main goal is to get the package to the customer as quickly as feasible. The last-mile delivery challenge encompasses all the components that obstruct and inefficiently affect this process.
Challenges in the Last-Mile Delivery System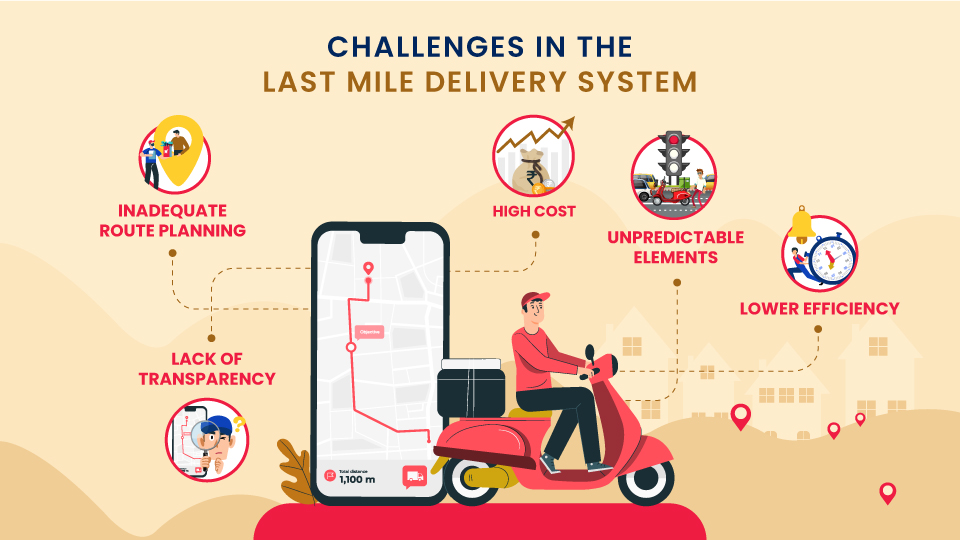 Let us have a look at the last-mile delivery challenges:
High Cost
One of the main reasons why last-mile delivery is seen as such an important part of eCommerce logistics is that it accounts for around 28% of overall delivery expenses. Additionally, the customer expectation of same-day deliveries puts a bigger burden on the budget. To complicate things, eCommerce businesses must also cope with irregular demand, such as a spike in purchase volumes during the holiday season.
Lack of Transparency
Transparency has become a critical component of any company's success. This is also a part of the last-mile delivery challenges that we need to consider. Consumers want to know exactly where their shipment is and when it will arrive. As a result, many firms, particularly 3PLs, began to generate tracking tags. Consumers were able to track their packages using these tracking numbers, which gave them some control over their delivery. However, for modern consumers who are accustomed to on-demand services, they were insufficient. They need complete insight into their delivery in real-time. To put it another way, they want to keep track of the entire last-mile delivery process.
Friction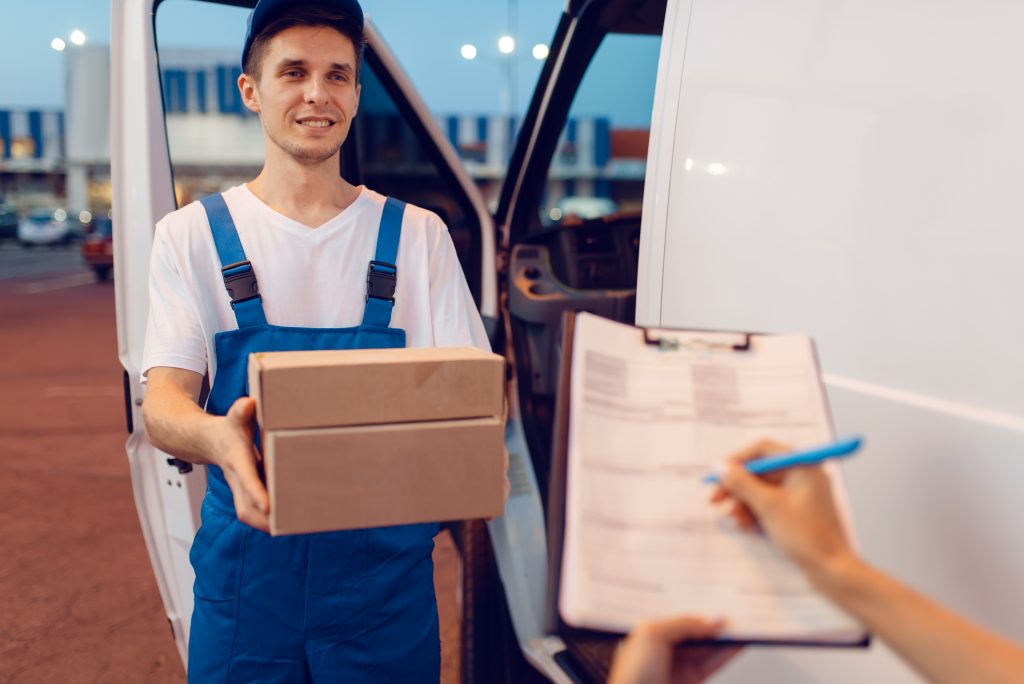 Any eCommerce business benefits from seamless delivery since it ensures great productivity and cost savings. One of the most significant sources of friction in last-mile delivery is dealing with consumer inquiries regarding their delivery. These inquiries cover a wide range of topics, including how their product should be delivered. For example, it should only be delivered during business hours on weekdays, and the delivery boy should not ring the doorbell.
Lower Efficiency
Customers have always been the driving factor behind greater eCommerce logistical efficiency. Many additional issues, together with the demand for increased efficiency, result in one thing: quicker deliveries. On-demand business models have infiltrated practically every industry, providing fast delivery of services and products, and online shopping is heading the same way. With the support of last-mile delivery solutions, more efficiency may be reached across the supply chain. When it comes to last-mile delivery and same-day delivery, technology is crucial.
Technology plays a critical part in ensuring that the correct person, at the right time, in the right place is automatically dispatched. Technology may greatly aid in enhancing overall efficiency and, as a result, reducing total delivery time.
Inadequate Route Planning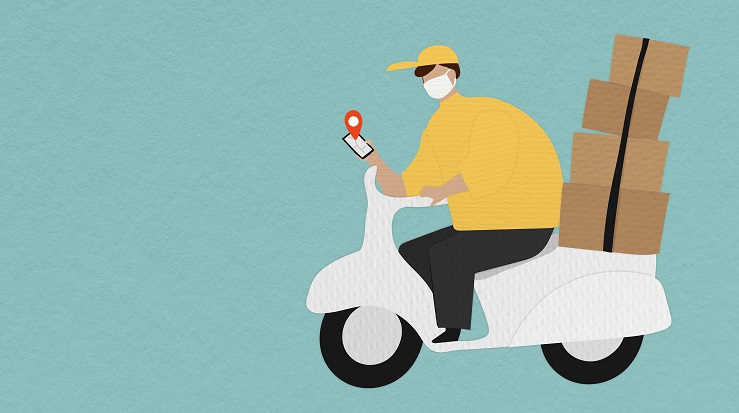 Technology plays a critical part in ensuring that the correct person, at the right time, in the right place is automatically dispatched. Technology may greatly aid in enhancing overall efficiency and, as a result, reducing total delivery time.
Unpredictable Elements
Unpredictable circumstances might cause last-mile delivery to be disrupted when a packed commodity is en route. Some factors are beyond your control, such as traffic, harsh weather, or vehicle problems. To deal with them, you'll need to create contingency plans while maintaining constant contact between your staff and with your consumers. You must have a plan of action on hand so that, in the event of an emergency, you can rapidly send the necessary remedy.
Ways to Solve Last-Mile Delivery Challenges
Now we will look into the ways how to address the last-mile delivery challenges:
Introducing Advanced Technologies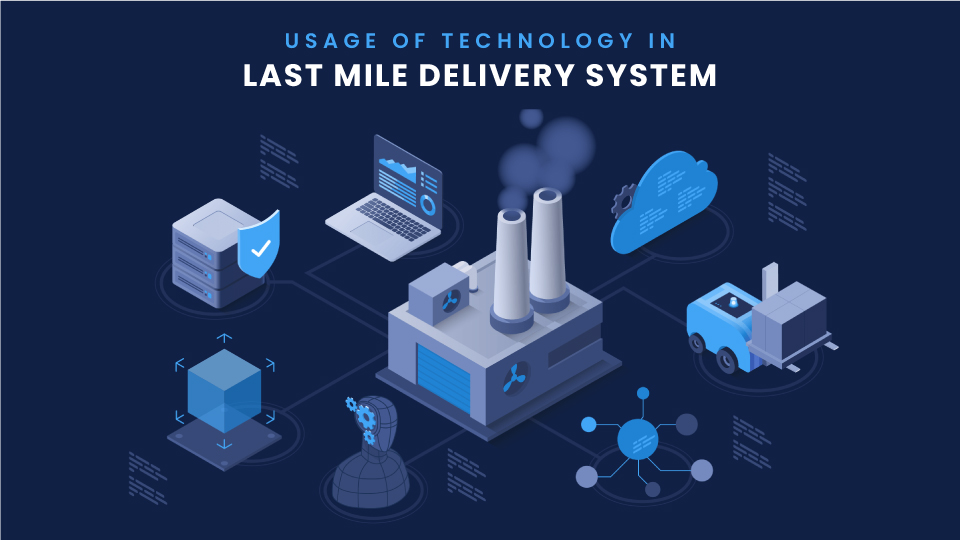 With their ability to evaluate real-time data for better decision-making, new technologies are allowing process improvements. These technologies combine machine learning and AI-based solutions for route navigation, driver allocation, and other functions, allowing businesses to increase potential ROI, reduce total operational costs, shorten the supply chain, plan highly efficient routes for multiple addresses in one go, and more.
Improvement in Customer Warehouse Proximity
The last mile distribution facility or warehouse should be as close to the customers as possible. This saves money in the long term while also reducing delivery times, costs, and fuel consumption. The proximity of a warehouse to areas where the majority of orders are placed reduces the last-mile difficulty and may also be utilized as a pick-up or drop-off point for consumers. This improves warehouse operations' ROI by making inventory management more smooth and time-efficient.
Optimization of Vehicle Routes
Route planning may significantly reduce delivery times. By investing in software that automatically arranges routes based on previous routes while also considering time, location, vehicle capacity, and traffic to offer the most efficient routes. Any traffic developments that may influence timeframes may be communicated to the delivery driver in real-time, allowing for dynamic fleet routing.
Implementing Real-Time Vehicle Tracking System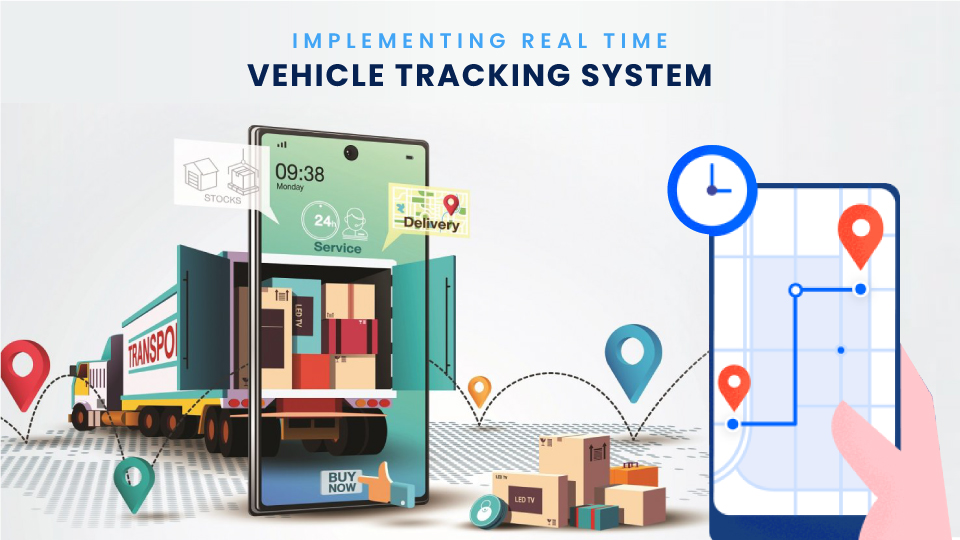 Companies and consumers would benefit from real-time delivery monitoring since it would allow them to maintain track of the progress of their packages until they arrived at their final destination. Companies would be able to exchange real-time updates on delivery because of this tracking. Missed schedules, route optimization challenges, a lack of evidence of delivery, and the inability to accept contactless payments may all have an impact on the customer experience and profitability.
The major threats to logistics operations may be overcome by deploying an advanced solution to simplify operations and make them run as efficiently as possible.
Real-Time Communication With Customers
Since modern customers are not always at home to collect their goods, they expect flexible delivery. As a result, clients must be kept informed about the status of their shipment at all times during the delivery process. This is beneficial not only to the client but also to the driver since it assures customer availability at the appropriate time and throughout regular office hours.
Perks of Last Mile Delivery Solutions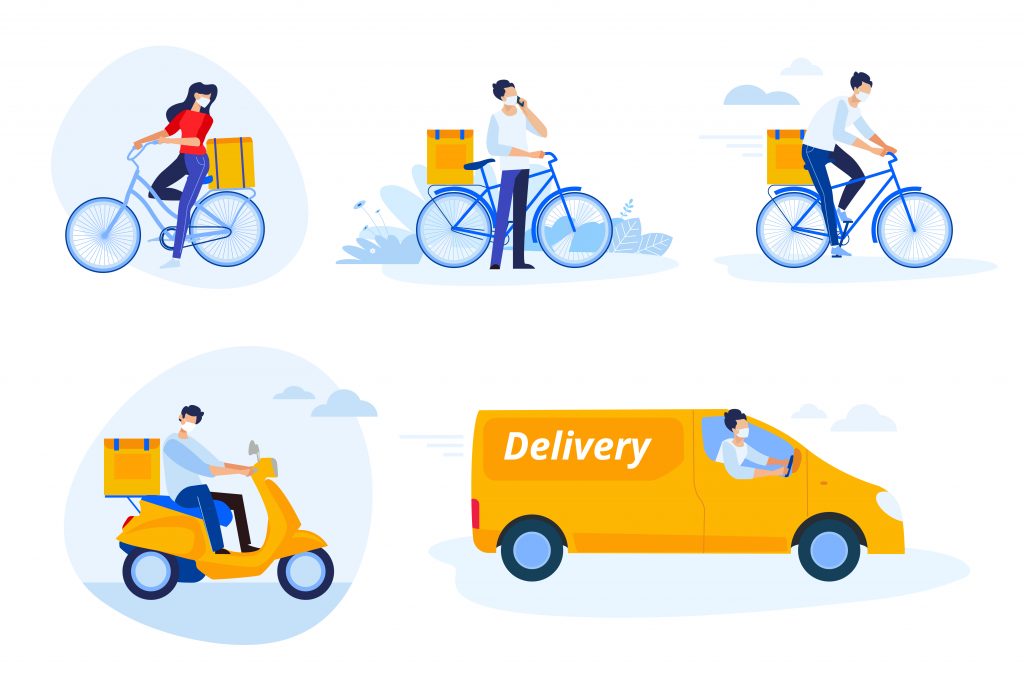 Let us briefly explore some of the primary game-changing advantages of such last-mile delivery solutions that make it such a huge deal in managing modern delivery operations, particularly for e-commerce behemoths.
Faster Deliveries
Customers prefer delivery windows that are same-day or within a few hours, and the last mile solution facilitates this by prioritizing scheduling, and auto-allocating goods. This system also allows you to adjust the timing or location of delivery, as well as handle cancellations and refunds.
Increase Margins and Delivery Profitability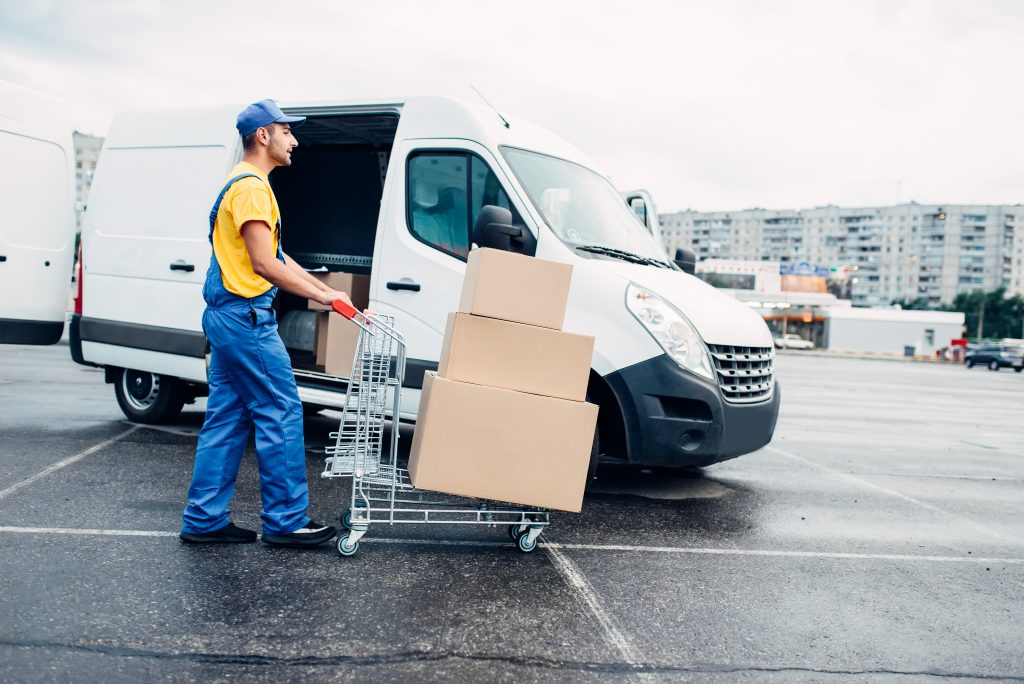 This type of solution includes a set of analytical tools that examine data in real-time. It would help companies in identifying their weaknesses and opportunities for improvement. These analytics would aid in the improvement of profit margins and the attainment of profitability. Reduced delivery turnaround times, fuel usage, labor costs, and operating expenditures are all benefits of such a system.
End to End Visibility of Delivery Operations
Through cloud-based data repositories, data processing systems, notifications, and alerts, a sophisticated solution help to gather delivery information in real-time and make it accessible to stakeholders and consumers. Thus, the operations are transparent, allowing consumers to be updated regularly on the status of their orders.
Automatic Route Planning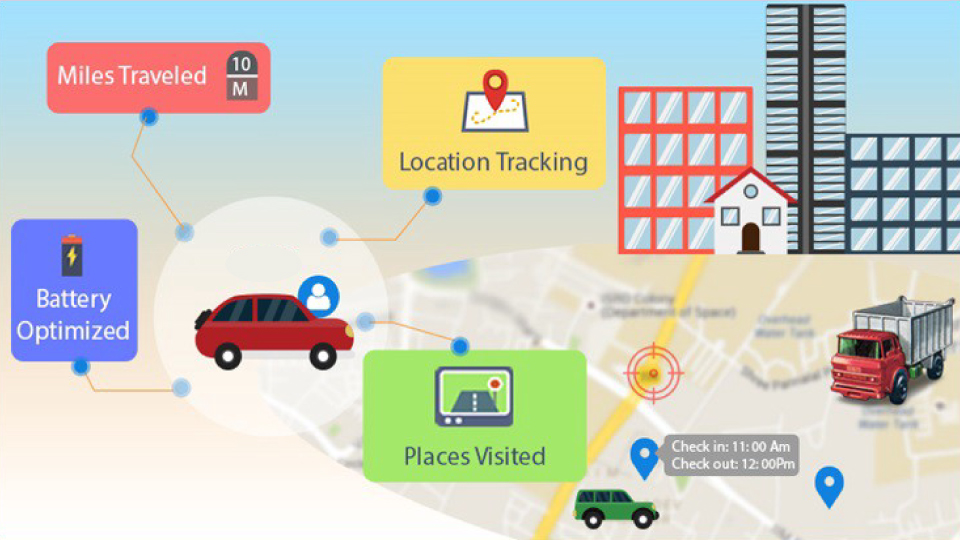 Automatic route planning for shipments based on the customer's specified delivery time windows, the maximum number of deliverable points, and the quickest routes to save on fuel costs is provided by such a service. It helps in calculating the best potential path for maximum delivery locations while taking into account real-time issues like traffic and weather conditions.
Improved Customer Experience
Customers can get real-time status updates on their shipments with the help of a last-mile delivery system. Customers can be notified of any delivery delays or cancellations by email, SMS, WhatsApp, in-app alerts, or a phone call. Being able to interact successfully with clients may lead to higher customer satisfaction and consistent business. To ensure greater delivery success rates, advanced logistics software may add other delivery locations for a client on the fly, especially in the case of incorrect address instances or remote places.
Smaller Carbon Footprints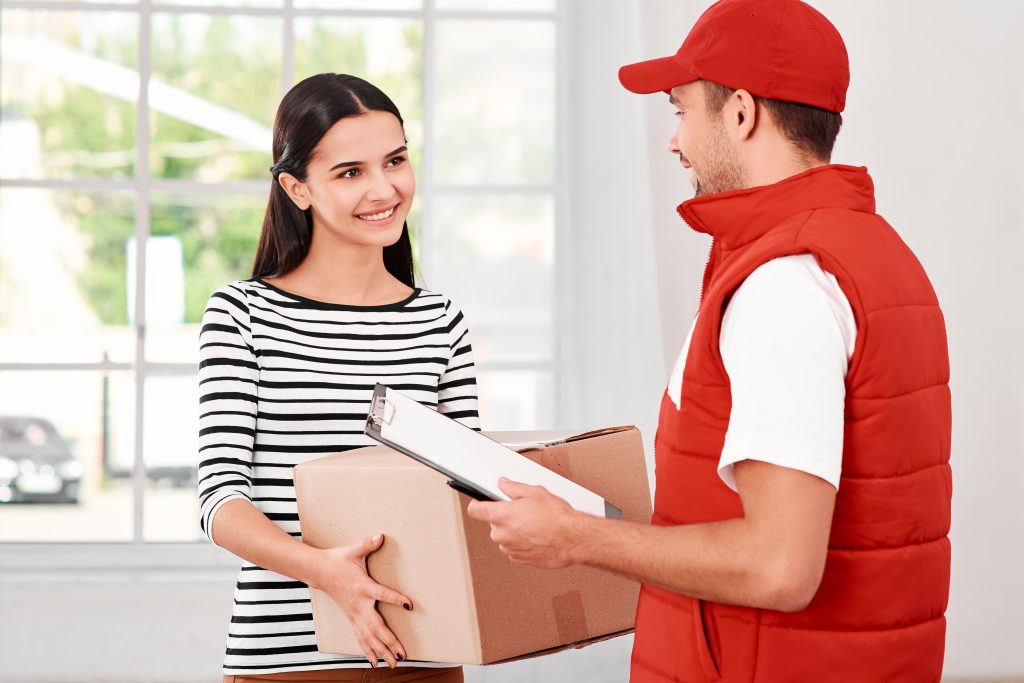 Implementing excellent route planning and auto-scheduling helps decrease empty miles and fuel expenses. Businesses might also reduce their carbon footprint by using electric or battery-powered vehicles and motorcycles to complete the final mile requirements.
Seamless Reverse Logistics
Customers' returned items are dealt with in reverse logistics. Customers will be able to return purchases more easily with a solution like this, which will enhance consumer trust.
Greater Productivity in Delivery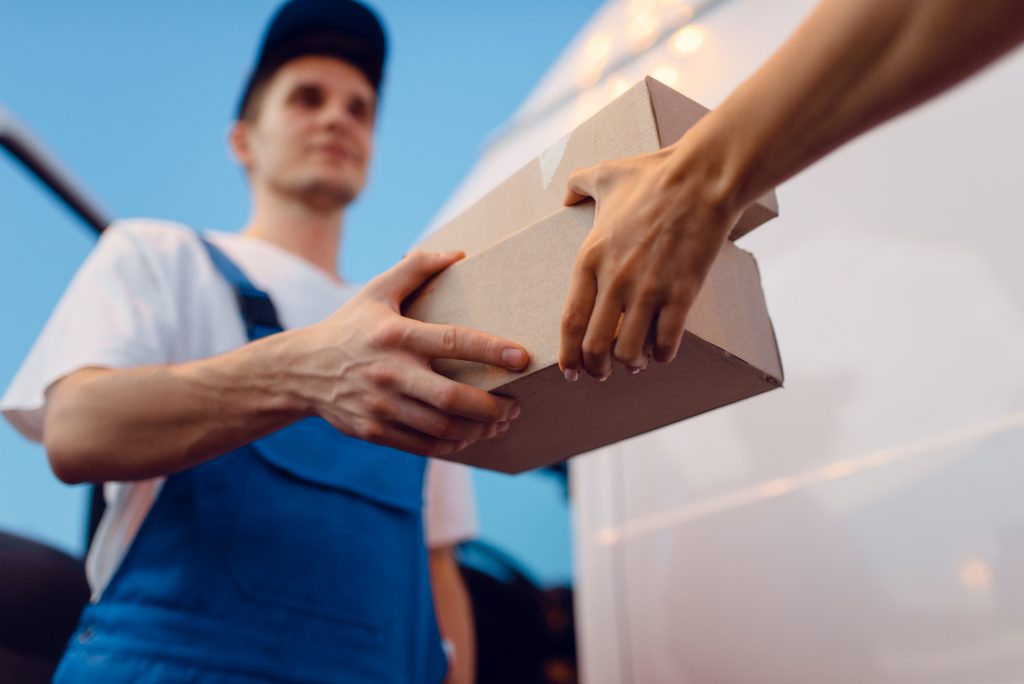 Route optimization and auto-scheduling help in reducing loading time and stop instances between halts in routes. Businesses can gain higher delivery productivity as a result of this. Advanced geo-locating systems can also assist businesses to improve address accuracy, minimize delivery attempts, and improve first-time delivery success.
Scaling Delivery Operations
A modern system like this would aid in the implementation of online logistics. The right technology can help companies rapidly hire temporary drivers while simultaneously taking care of normal activities like driver registration and assessment. The right solution will help businesses to scale operations by managing rosters, monitoring driver location and progress, and scheduling breaks.
Closing Thoughts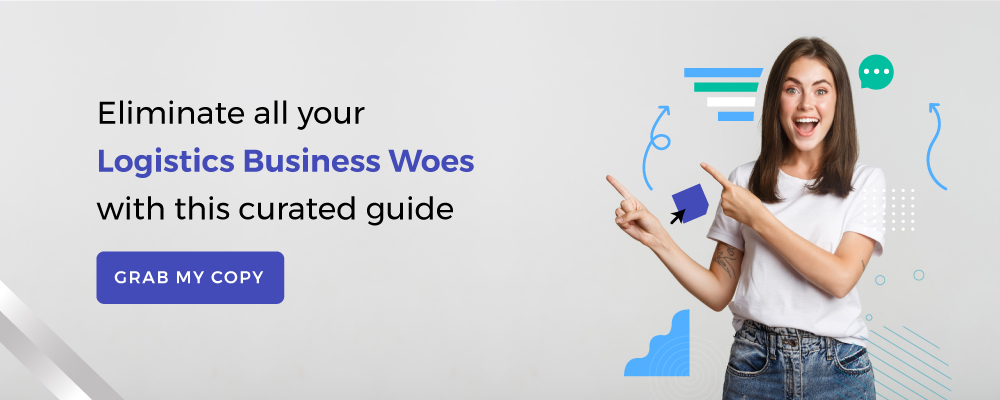 The most difficult part of the supply chain process is the final mile delivery. Businesses should invest in last-mile delivery technologies to keep consumers satisfied and secure the company's long-term success. Businesses can now streamline their last-mile delivery procedures and save money thanks to rapidly growing technologies. AllRide Logistics provides a unique last-mile delivery management platform that helps keep costs down by allowing for a variety of activities such as delivery scheduling, task assignment, routing, tracking, and more.