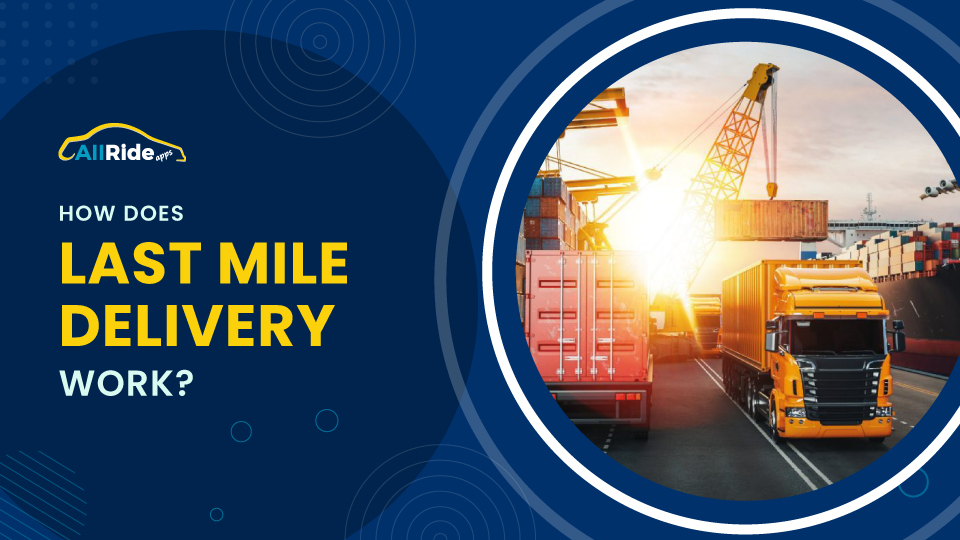 Last Mile Delivery Business: New Rules for the eCommerce Era
Organizations have had to pay more attention to all areas of their supply chains, particularly the last mile, as ecommerce sales have increased over the past year. The last mile delivery business, particularly ecommerce purchases, is difficult, time-consuming, and costly. In the logistics and supply chain era, when a product goes from a business (usually a retail shop, warehouse, or distribution center) to the customer's business or home, or to a collection point, such as an ecommerce lockbox, it is referred to as the last mile in the supply chain.

It is important for every business to understand the last-mile delivery as well as its role in effect on customer satisfaction. Companies that are looking forward are already identifying and adopting last-mile logistics solutions to help them compete with eCommerce behemoths.
Why is Last-Mile Delivery Important?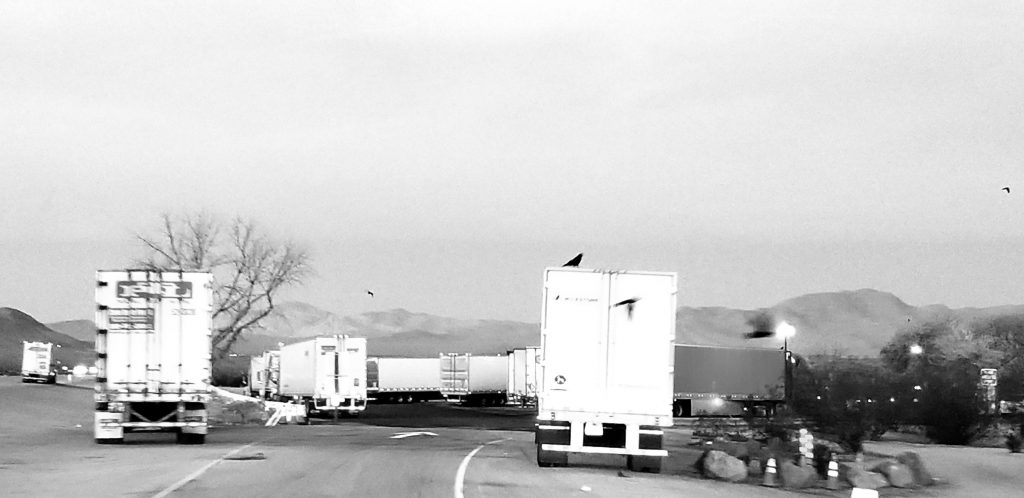 eCommerce fulfillment in general, and last mile delivery business in particular, has become a mission-critical domain for brands and the logistics companies who deliver for them as the percentage of retail sales has risen. 
The COVID 19 pandemic has shifted the presence of ecommerce to the next level. eCommerce expansion, which was predicted to take 5-10 years, happened in 6-12 months, posing a big challenge for online sellers: the eCommerce fulfillment process. Major companies in the market are establishing new standards for fulfillment speed, affordability, and convenience, fueled by increased customer expectations for faster delivery and more convenient alternatives. As a result of the growing competition, merchants and marketplaces must enhance their logistics and last-mile delivery services.
Operational expenses, on the other hand, can be exorbitant, and shipping companies are trying to keep up with unprecedented demand. Solving these problems will determine whether retailers and other eCommerce companies can successfully grow their online sales to a substantial extent.
Challenges faced by last-mile logistics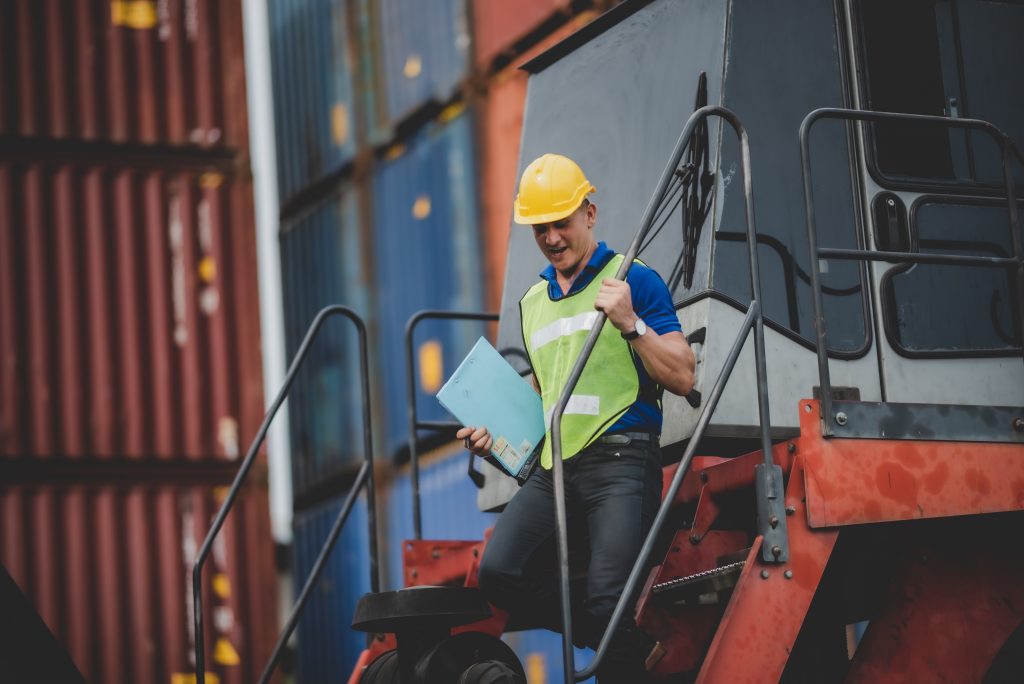 New customer expectations surrounding last-mile fulfillment speed, convenience, and prices have exacerbated existing issues for online retailers and logistics providers as the migration from brick and mortar to online shopping continues. Here are the five major challenges of last-mile logistics:
Visibility
Deliveries to the last mile Consignees experience anxiety when they don't know where their item is or when it will arrive, and it's become a major problem for brands and ecommerce retailers. Tracking numbers are no longer sufficient in the age of on-demand everything. Shippers and end customers demand and expect complete, real-time tracking of their orders, including the ability to know where the driver is at any given time and when he or she will arrive.
Speed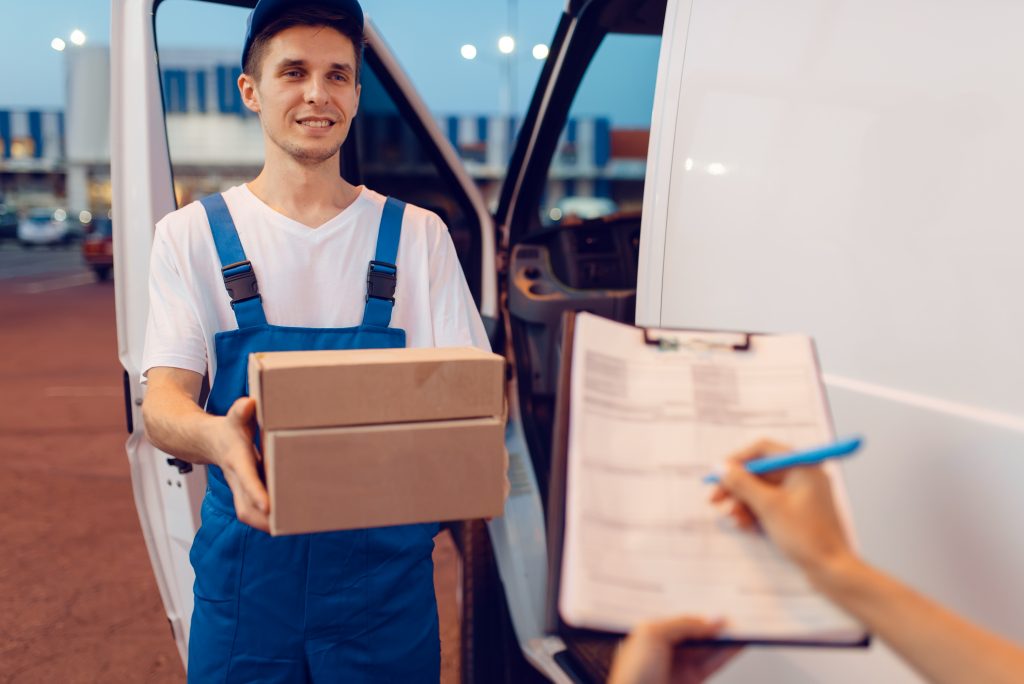 In today's world, speed is not as important as it once was. Customers' top priorities have shifted to safety and convenience. Price is, of course, a big concern. Many customers would rather wait another day for free shipment than spend $5 or $10 for same-day delivery. Customers may select if speed, affordability, or other factors are more important to them by providing flexible options. Businesses may gain an edge by delivering quicker because this lowers their delivery costs and, as a result, their shipping costs. Furthermore, the faster orders are fulfilled, the sooner capacity is available, allowing for more deliveries with the same number of resources.
Here's what you need to know about the role of IoT in transportation and logistics : Get E-Book for FREE
Efficiency
The last mile delivery business has become more efficient as a result of the struggle to assure client satisfaction. High efficiency is also necessary for increasing fulfillment capacity. When your operation is inefficient, you'll see an increase in late deliveries and dissatisfied consumers, especially when dealing with huge order quantities.
Inadequate Route Planning
For novices, route planning may be perplexing and difficult due to the numerous elements that must be considered. Delays in delivery, greater customer irritation, and exorbitant expenses are all consequences of poor route design.
Significant Trends in Last-Mile Delivery

Sustainable Delivery
Customers have gradually become more alert and aware of their ordering patterns. Some things may not require immediate delivery, and some clients receive them when they are truly required. In most cases, the quickest alternatives aren't the most long-term. Several firms are taking appropriate steps to lessen a delivery's carbon footprint. To help with sustainability, some people are even adopting reusable packaging.
Contactless Delivery
Since the pandemic, there has been a significant increase in contactless delivery. Delivery executives are looking for new ways to ensure safety while still providing a positive client experience. To minimize contact, last-mile delivery companies have adopted automated delivery methods using digital solutions such as Electronic Proof of Delivery software (e-POD) and digital payments. To assure proper safety for delivery employees and clients, companies must continue to focus on contactless delivery.
Drones and Delivery Bots'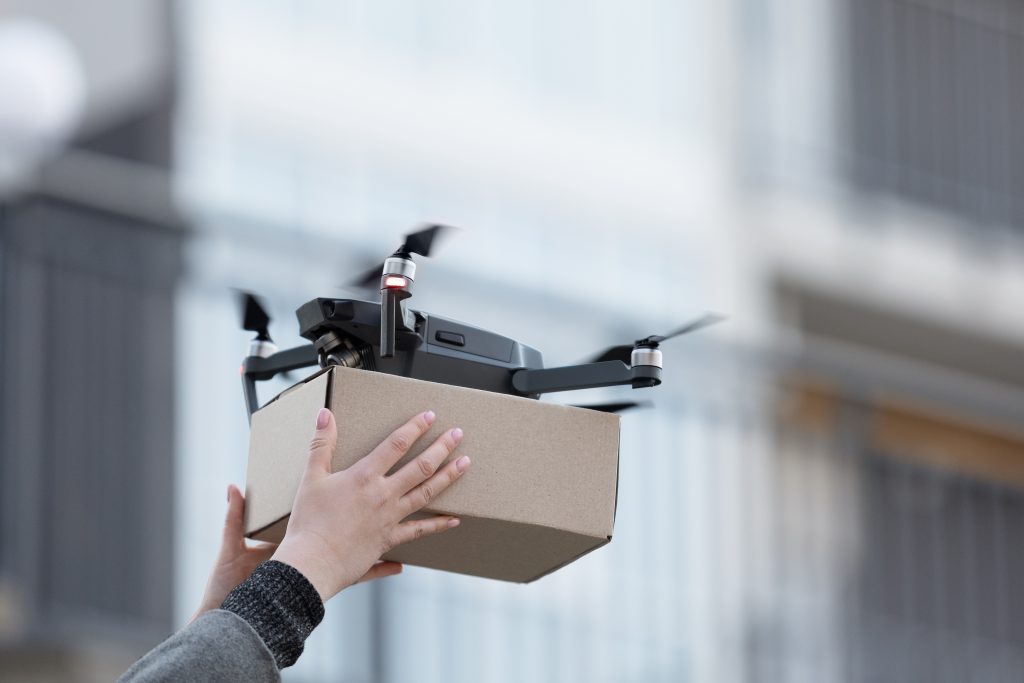 Several companies are considering using drones, robots, self-driving cars, and autonomous delivery bots to experiment with robotic deliveries. Amazon just invested over $500 million in Aurora, an autonomous technology developer. For last-mile deliveries, a few organizations are seeking delivery bot solutions, while others are adopting autonomous robot delivery services. However, before they can be used, new-age delivery methods will need to be approved by local governments and subjected to restrictions.
Home Delivery
Home deliveries are fast rising as a result of the eCommerce boom, posing new and distinct issues for last-mile logistics companies. In order to keep both retailers and customers pleased with services, shipping firms must keep up with rising customer needs and fulfill high customer expectations.
How Does Last-Mile Delivery Works?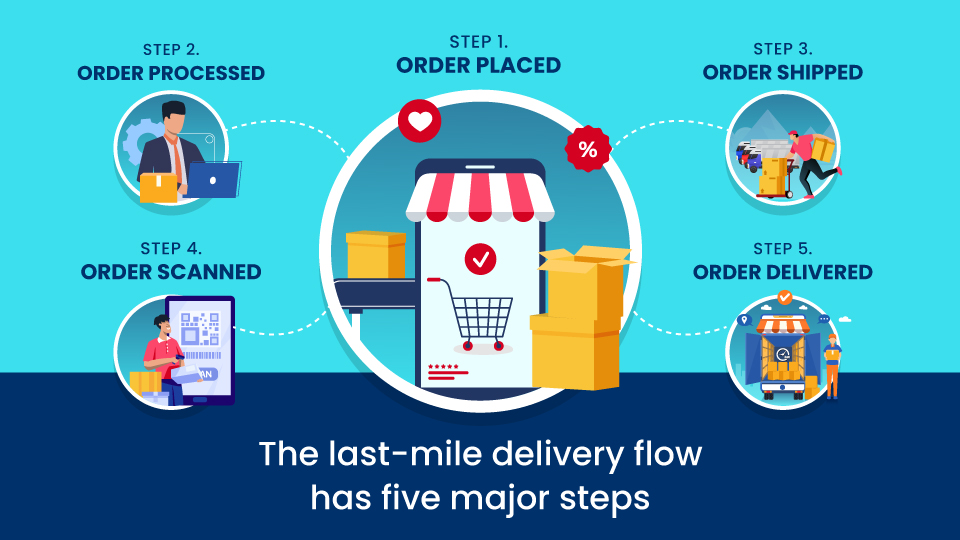 When a consumer places an order on the retailer's or eCommerce provider's website, their web browser or mobile application connects directly with the retailer's or eCommerce provider's server. The order is forwarded to a centralized order management system, which validates stock availability and gives the consumer the option of paying online. It then requests that the items be dispatched to the final consumer from the warehouse that houses the stock. It is mostly here that the last mile begins. The shipper sent out an agent to the warehouse to pick up the customer's merchandise. After that, the agent places the package into the vehicle and drives it to a preset hub. 
All of this may appear to be straightforward, but it is not. The last mile delivery business ecosystem has many moving elements, and the quality of execution is heavily influenced by both internal and external variables. Businesses are turning to sophisticated logistics solutions to guarantee that all of these different operations run smoothly.
Top 5 Question To Ask A Logistics App Development Company:

Get It In Your Inbox
The last mile delivery business flow has five major steps:
Orders placed online are handled by a centralized system. Both the sender and the recipient will be able to follow and understand where the order is in the supply chain as a result of this.

The order is processed and delivered to the transportation hub.

Packages are delivered to a certain fleet or vehicle that has a route allocated to it. This procedure can be automated, human, or a combination of both (in the case of on-demand delivery).

When departing the transportation hub, orders are scanned to keep the system – and all stakeholders – up to date on the final mile.

The package is delivered to its final location, and the delivery attempt is verified.
How Technology Helps The Last-Mile Delivery System?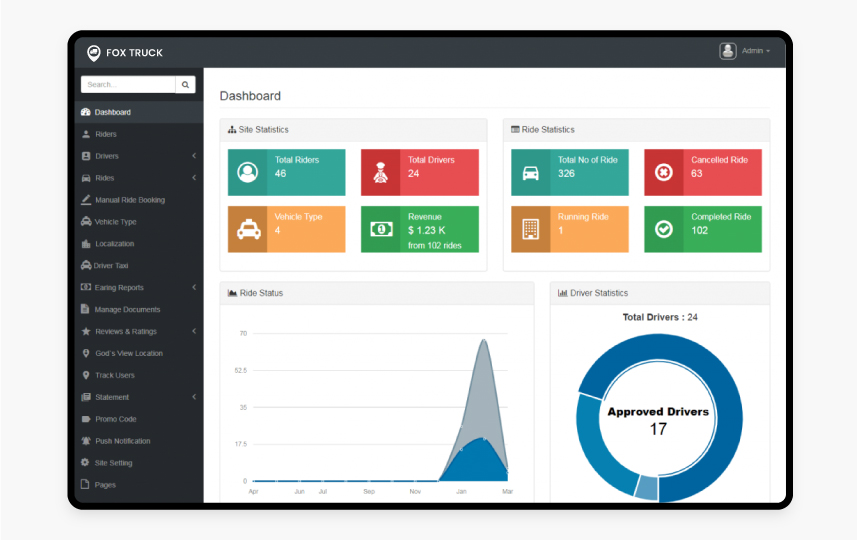 Retailers, eCommerce providers, 3PLs, and manufacturers, among others, can use last-mile delivery solutions to optimize and improve end-to-end logistics operations in order to achieve on-time delivery. Logistics businesses that succeed at improving the last mile delivery business make use of their whole arsenal to maximize efficiency. Technology combined with analytics can enhance your delivery process, whether it's real-time driver tracking, communication, dispatch planning, or an effective fleet management application.
Dynamic Routing
It's a tremendous task for any driver to figure out the route to take to get to a specific location in a certain period of time. Smart businesses are leveraging modern dynamic routing tools to ensure that the best last-mile solution ensures fast deliveries, better margins, and delightful experiences. Logistics managers may track their executives and fleet in real-time thanks to dynamic routing. It would suggest effective paths for delivering packages more quickly. It sends out real-time SMS notifications if there are any unnecessary delays, extended stops, or truck idling. Routes are also planned and optimized using dynamic routing. It calculates the most efficient route to a customer's location based on route productivity, vehicle capacity, and fuel consumption. By optimizing route timings, it may also anticipate delivery timeframes.
End to End Control of Delivery Operations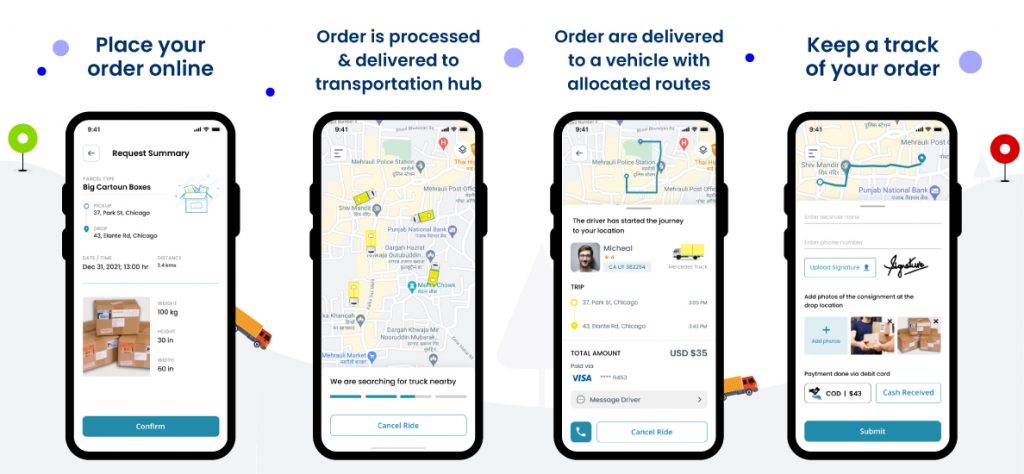 The last mile is made or segmented by the visibility of ground-level delivery activities. Businesses may have 100 percent insight into logistics operations by utilizing modern logistics technology right from the time a consumer puts an order. Ground-level activities can be tracked in real-time, allowing logistics managers to quickly address inconsistencies as they arise.
Auto Dispatching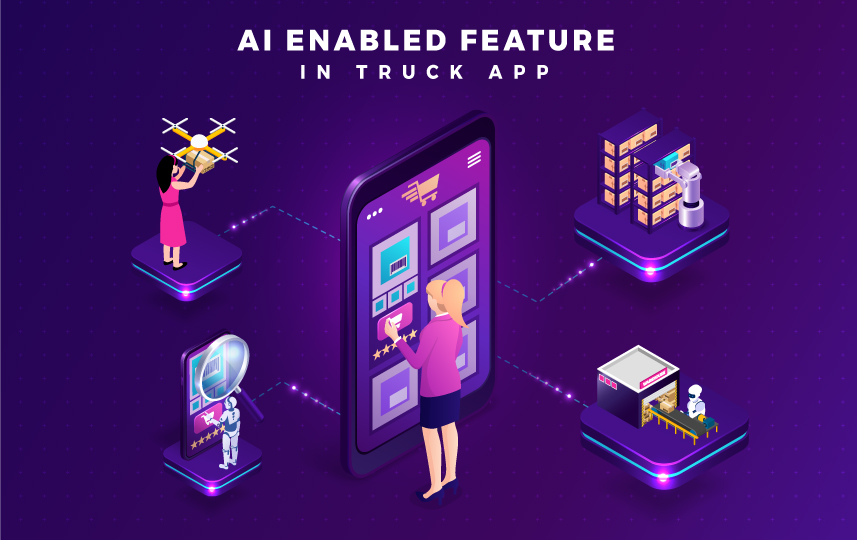 Logistics managers will appreciate the routing software. It not only allocates resources efficiently but also keeps final-mile expenses under control. The software helps you organize your routes, assign duties to drivers, and even track their whereabouts. It helps to reduce inefficiencies by saving time and lowering the number of drivers on the road. The dispatch automation tool streamlines the whole process, lowering the rising expenses associated with last-mile delivery.
Proof of Delivery (PoD)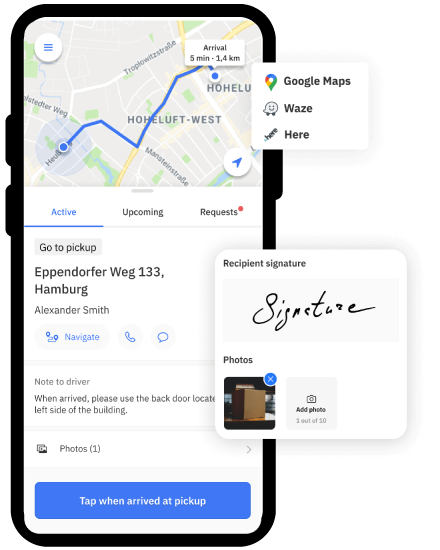 Proof of delivery improves the transparency of the whole last-mile service system. A proof of delivery (POD) is a concise document that includes the recipient's signature, date and time stamp, a photo of the box, and other information to show that the item has been delivered. The entire delivery procedure may be made more consumer-pleasant by taking one easy step. The PoD is usually connected to a smartphone app that includes capabilities such as photo collecting, signatures, barcode scanning, and notes, which drivers may input while delivering the delivery. Electronic proof of delivery, which allows businesses to empower consumers to sign receipts using mobile applications, is at the core of modern logistics systems. This is especially important now, because consumers and field executives may adhere to social distance standards by avoiding physical touch by using ePoD. It also aids in the effective archiving of data, the analysis of consumer feedback, the facilitation of audit procedures, and the reduction of human mistakes.
Flexible Deliveries
When it comes to providing excellent client experiences, rigid logistical processes are huge hurdles. Customers can use last-mile delivery software to self-serve their deliveries. It allows users to alter their location and time on the go, depending on their needs. By adjusting procedures depending on client demands, such a solution can easily adapt to such changes.
Accurately Benchmark KPIs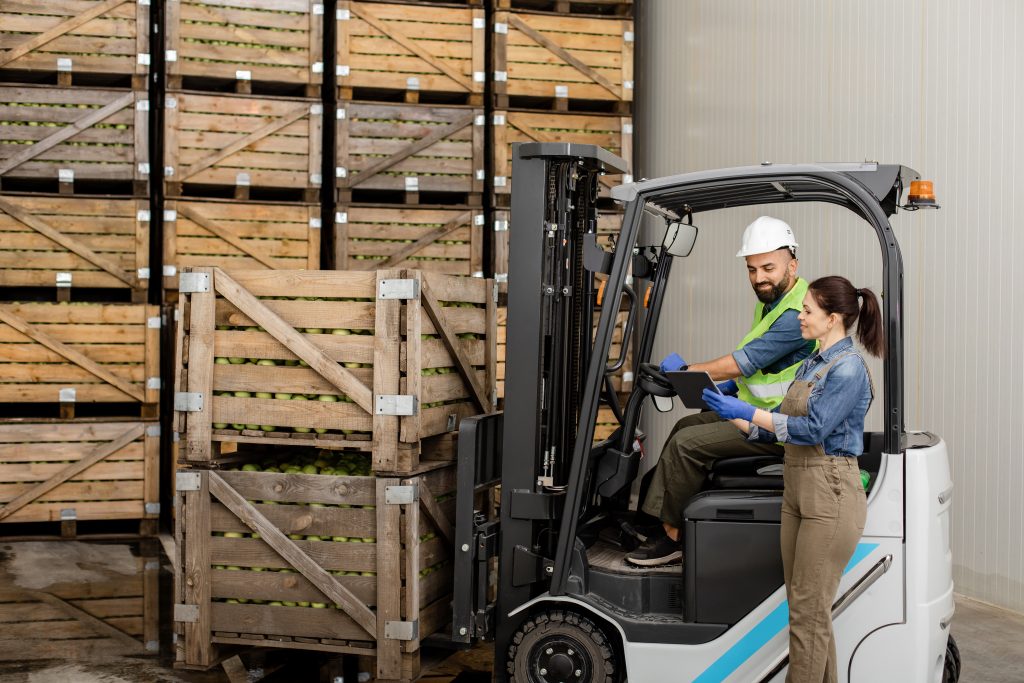 Businesses may effectively measure KPIs and enhance SLA adherence by utilizing a modern logistics platform. It gives logistics stakeholders access to essential delivery benchmarks such as executive performance, delayed deliveries, customer ratings, ETA adherence, pending deliveries, 3PL performance, and more through a single pane of glass. It becomes simpler to spot congestion in the system through reporting, which can then be rectified quickly to avoid further escalation. Through detailed reports, monitor critical parameters such as success rates, on-time rates, service times, feedback ratings, distance traveled, and more to identify areas for growth. The last-mile supply chain may be made more efficient and successful with this method.
Crowd Deliveries
With the rising demand for home deliveries, it's becoming increasingly challenging for firms to increase delivery operations cost-effectively with their existing resources. Businesses across sectors may use a sophisticated logistics system driven by crowdsourcing methods to successfully grow delivery operations. By monitoring the gig economy, it can swiftly enroll temporary or part-time executives. It hires CEOs depending on their costs, productivity, urgency, location, and other factors.
Focussing on Customer Experience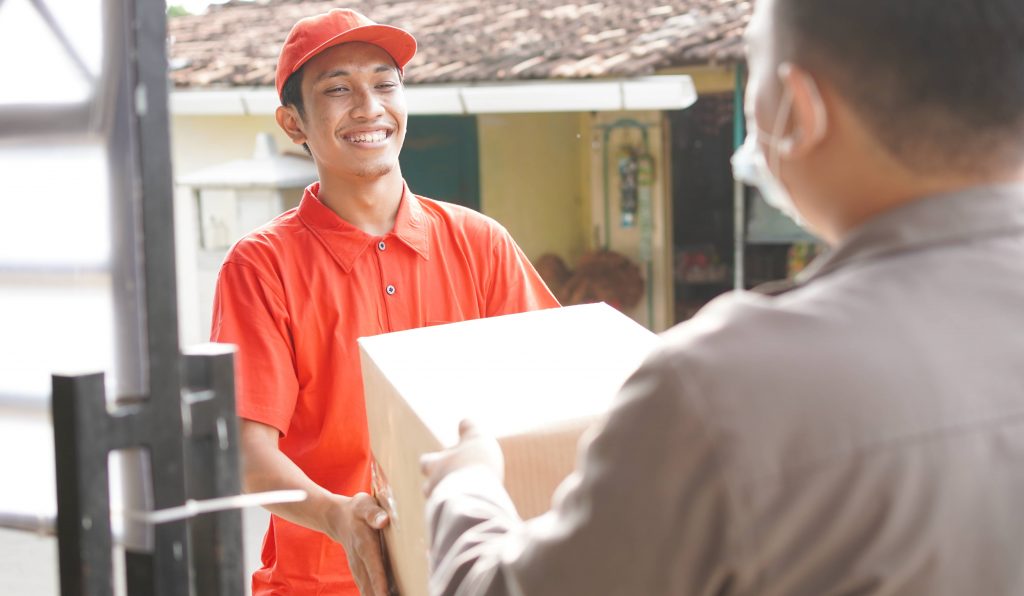 With fierce competition and each logistics firm competing for a piece of the pie, concentrating on the customer experience is critical to success. Maintain as much transparency as possible with your consumers. Allow all consumer communication channels to be used. It is necessary to look beyond the static tracking numbers. Empower them to participate in a real-time feedback loop and, if necessary, have them communicate with the driver.
Closing Thoughts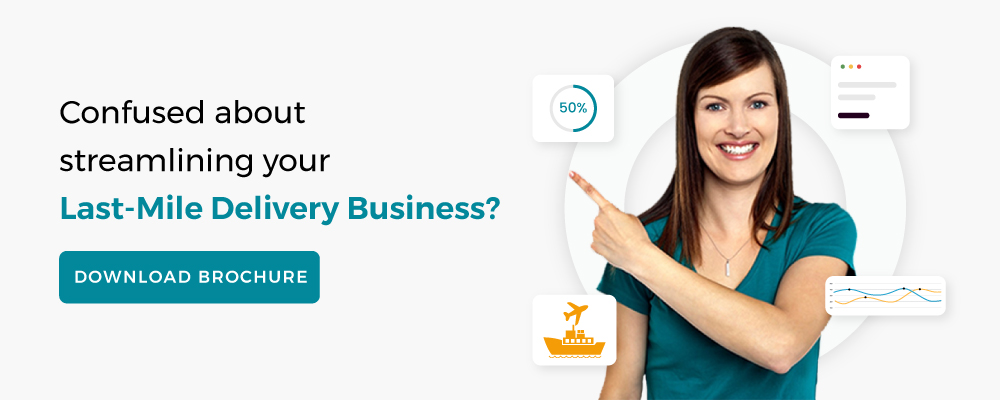 The eCommerce landscape will continue to evolve in order to accommodate it, and logistics will shift in response. eCommerce merchants and their logistics partners must embrace best practices and turn to solutions that help them give appropriate delivery options and services to their consumers while improving efficiency at every step of the delivery flow in order to keep up with the market. Today's technical technologies enable maximizing delivery efficiency and profitability easier than ever before, allowing brands and last-mile logistics providers to optimize efficiency and revenues.
If you are planning to streamline your last mile delivery business by giving it the power of automation, then its the right time you do so. Connect with AllRide Logistics experts and get your dream logistics app created, thereby boosting your chances of increased returns.