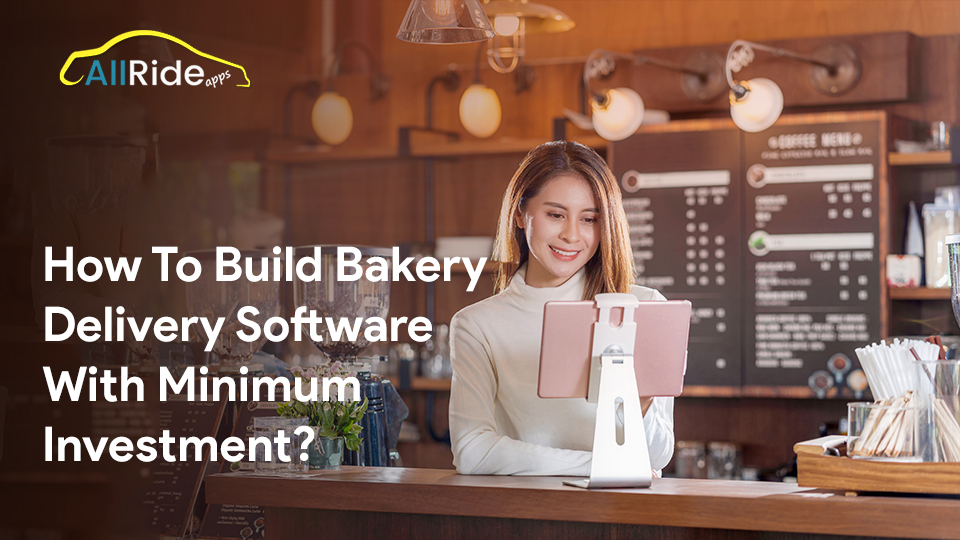 Complete Guide To Build Cost-Efficient Bakery Delivery Software
Businesses around the globe are going through difficult times. Even small companies are switching to online solutions to boost their sales due to the pandemic impacts. Fortunately, for a bakery or cake business, you have sufficient approaches to moving online and developing Bakery Delivery Software with minimum investments.
Anyone thinking about initiating a bakery business or sharing their cake recipes on social media channels like Facebook and Instagram should also consider commencing an online bakery. Today, online bakeries appeal to customers who want a swift, effortless solution compared to physical cake browsing and offline buying.

Introducing an online cake marketplace with online ordering software will assist you in reaching out to a broader audience as per your set targets and offer you the benefits of earning more. Not only will this bakery ordering and delivery software streamline your operations, but it could even enable a sustainable, life-long bakery business for you.
If you already have a physical bakery, think about how your business can mature with customized bakery delivery software and think about adapting to digital channels. You can maintain uniformity with your store branding, transition the menu regularly and take orders online. You can do this in addition to individually selling cakes and pastries to your walk-in or loyal customer base.
To gather more cake orders and payments from your customers digitally, you might use a web portal, mobile app, or an undemanding landing page.
What Is Bakery Delivery Software?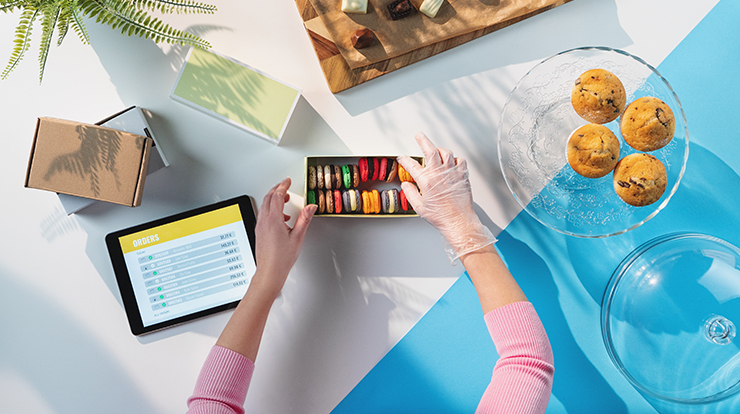 With bakery software, you can handle all the facets of your bakery business, including order booking, online payments, inventory monitoring & tracking, delivery to various locations, and much more. 
By enabling online orders and managing deliveries the bakery delivery software boosts the order accuracy levels. This scenario trims down labor spending which involves taking orders offline over the phone. Online ordering and delivery tracking facilitate more orders, and the process is quite quick.
Common Features Of Bakery Delivery Software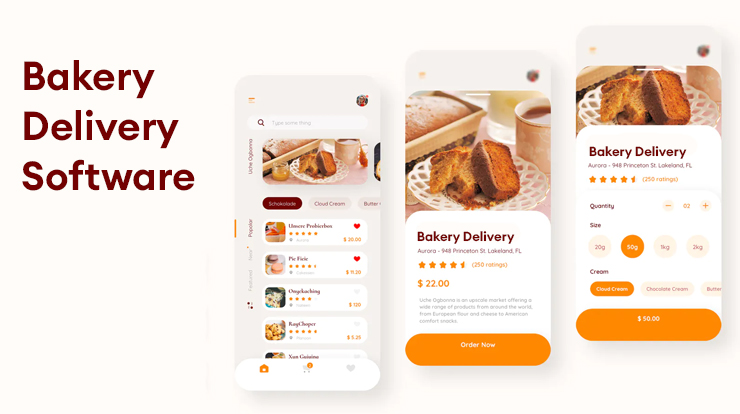 Bakery delivery management software is developed for all sizes of bakeries. It helps in processing orders, enabling production reports, delivery notes, bills & invoices, account statements, pricing, and control of stocks.
If you are not entirely sure what to explore for bakery delivery software, here are common features that a well-organized bakery system must have:
1)  Custom Order Management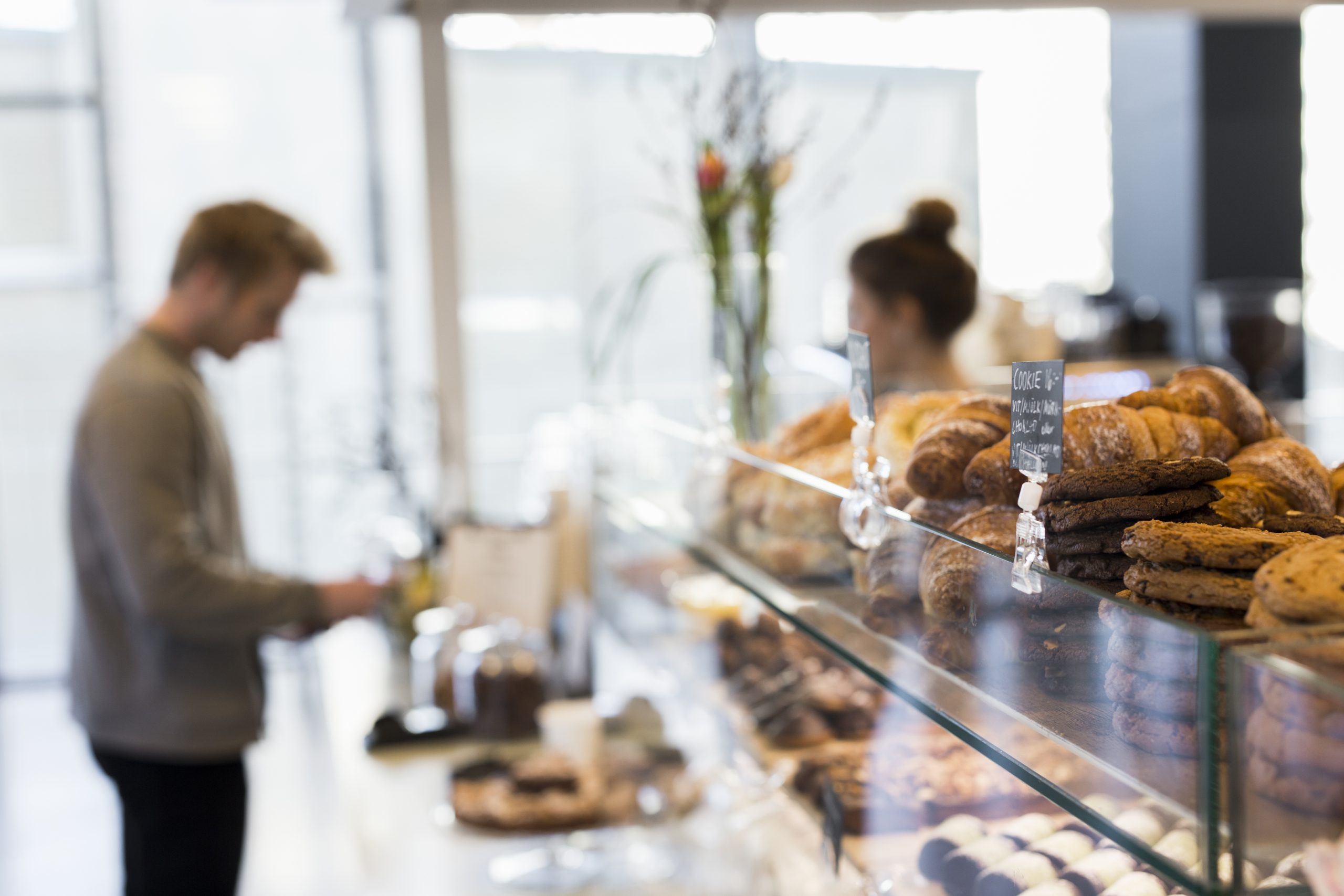 Using a bakery order and delivery software, the bakery can automatedly get business updates. Most of the customers demand exclusive cakes for their diverse occasions. Modern bakery delivery software can efficiently manage custom orders and enable customers to personalize. This scenario may consist of selecting a unique design to add messages.
Other features that a custom-order bakery system should offer:
Blending work orders with the production system for simplicity in operations

Tracking deposits and initial payments for custom orders

Applying discounts and exclusive promotions across the orders 
2) 
Customer Relationship Management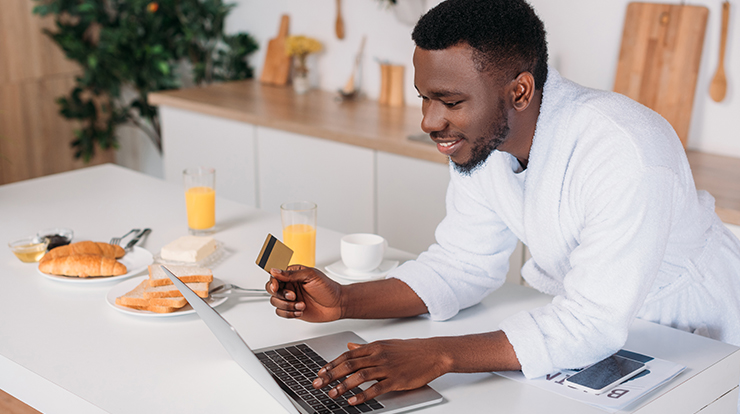 Customer relationship management (CRM) is right at the center of any bakery service provider's operations. For the bakery business, having the CRM abilities blended into the POS system will simplify your service deliveries.
Besides, you can also store gathered data for future sales and marketing campaigns. You can quickly reach your customers through emails and text messaging and tempt them to frequently order cakes from your bakery.
3) 
Employee Management
As cakes are always a part of dinner tables during vacations, these holiday times are the peak season for bakery businesses. However, what if your main chef has applied for leave or holiday for a month and you completely forgot this fact? Who will take care of the numerous orders your bakery business gets during this busy and profitable period?
Herewith an integrated employee management system, you can easily track staff shifts, handle payroll, and remain updated on all services correlated to your employees. 
It is also practical to plan for high-volume orders before some of your kitchen staff applying for leaves. And as the system captures details of everything, there will be no communication gaps across your team members.
4) 
Sales, Finance and Business Reporting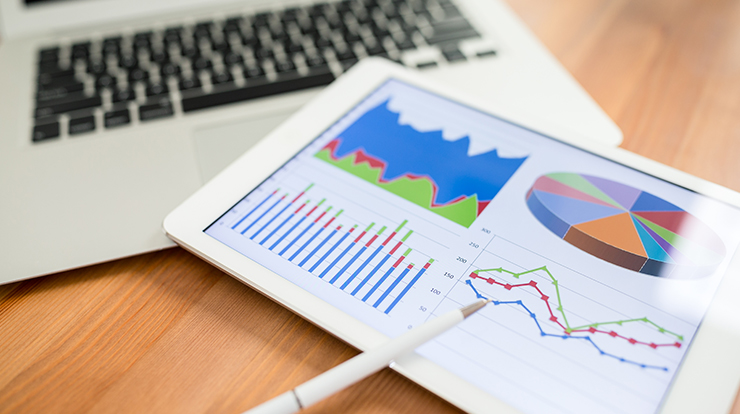 As a bakery business owner, do you keep records of how much your shop earned in the previous or earlier months? Do you know which bakery products were sold well and which ones led to losses?
Your bakery staff requires having an entire set of data and insights connected to finance, sales, and marketing. They should know about high selling products and peak sales periods. With this approach, your teams can be flexible with their bakery-related preparations as per sales. And provide products at the most reasonable times when customers will demand them. It would be best to have all this data, analytics, and insights once your bakery business grows.
A competent bakery order and delivery system also enable bakery owners to track financial reports in the same software. This scenario makes handling inventory, sales, taxes, and time clock report easy to fetch and analyze, knowing when to buy added stocks. These records will also lend a hand to you in making enhanced schedules and trim down thefts.

5) 
Adding Mobile-based Capabilities
Mobile POS systems are highly effective, and bakeries should accept them. With mobility and handiness, you can enable flexibility in order management. Today, all you require are a tablet and the POS system application, and you are good to go with your digital bakery business.
What Type Of Baker Are You?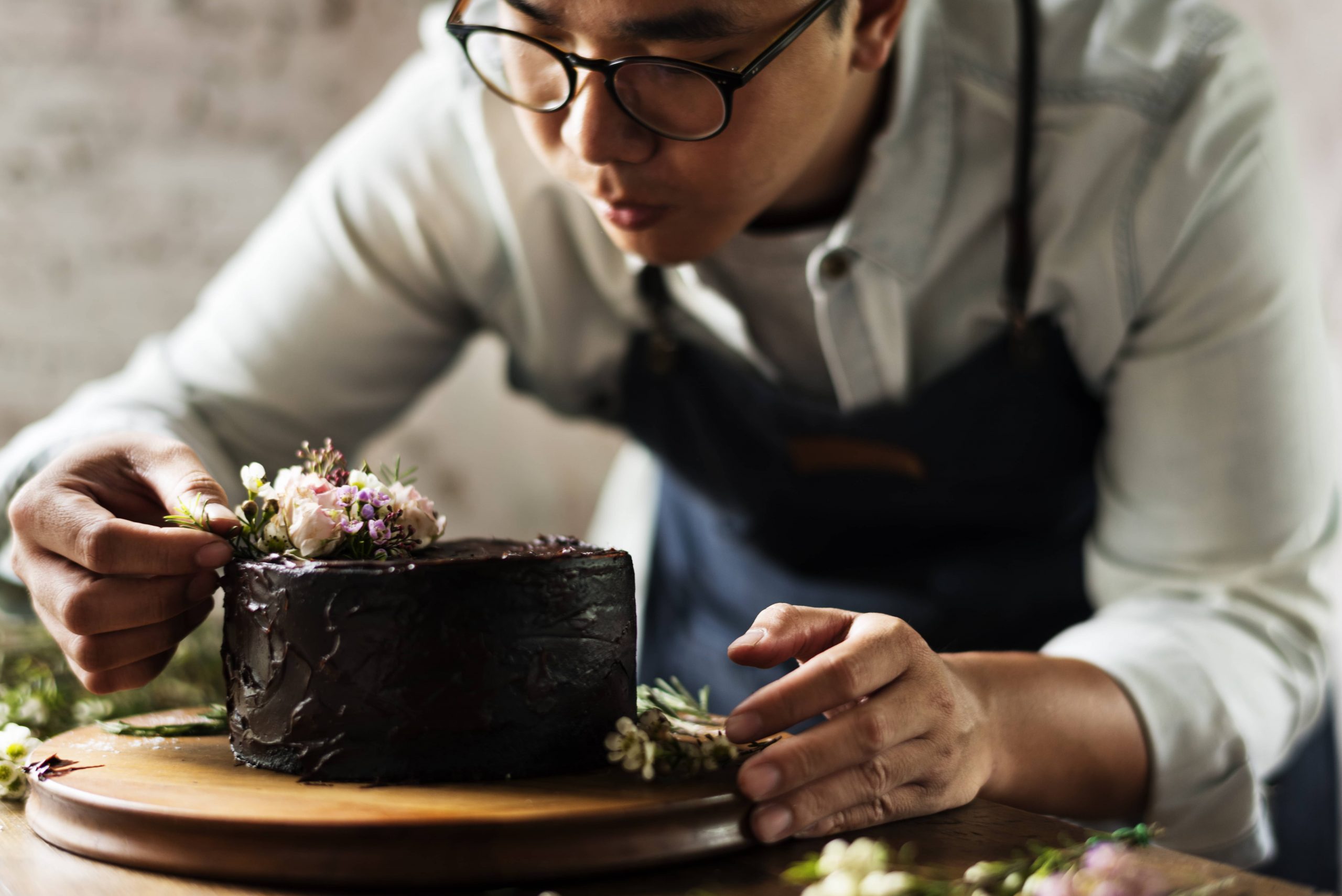 Are you operating a retail bakery or dealing with a wholesale bakery. A retail bakery sells baked products right to the end customers rather than selling via distributors. 
They can have multiple forms. However, most of them will need some staff members to run the store, prepare bakery items, assist visiting and online customers.
They demand more personal engagements with both online and offline customers. A retail bakery business is typically less expensive and requires limited investments.
On the other hand, a wholesale bakery enables businesses with more extensive clientele rather than an individual customer base. They sell bakery items to other business ventures, such as hotels, restaurants, grocery stores, and food cafes.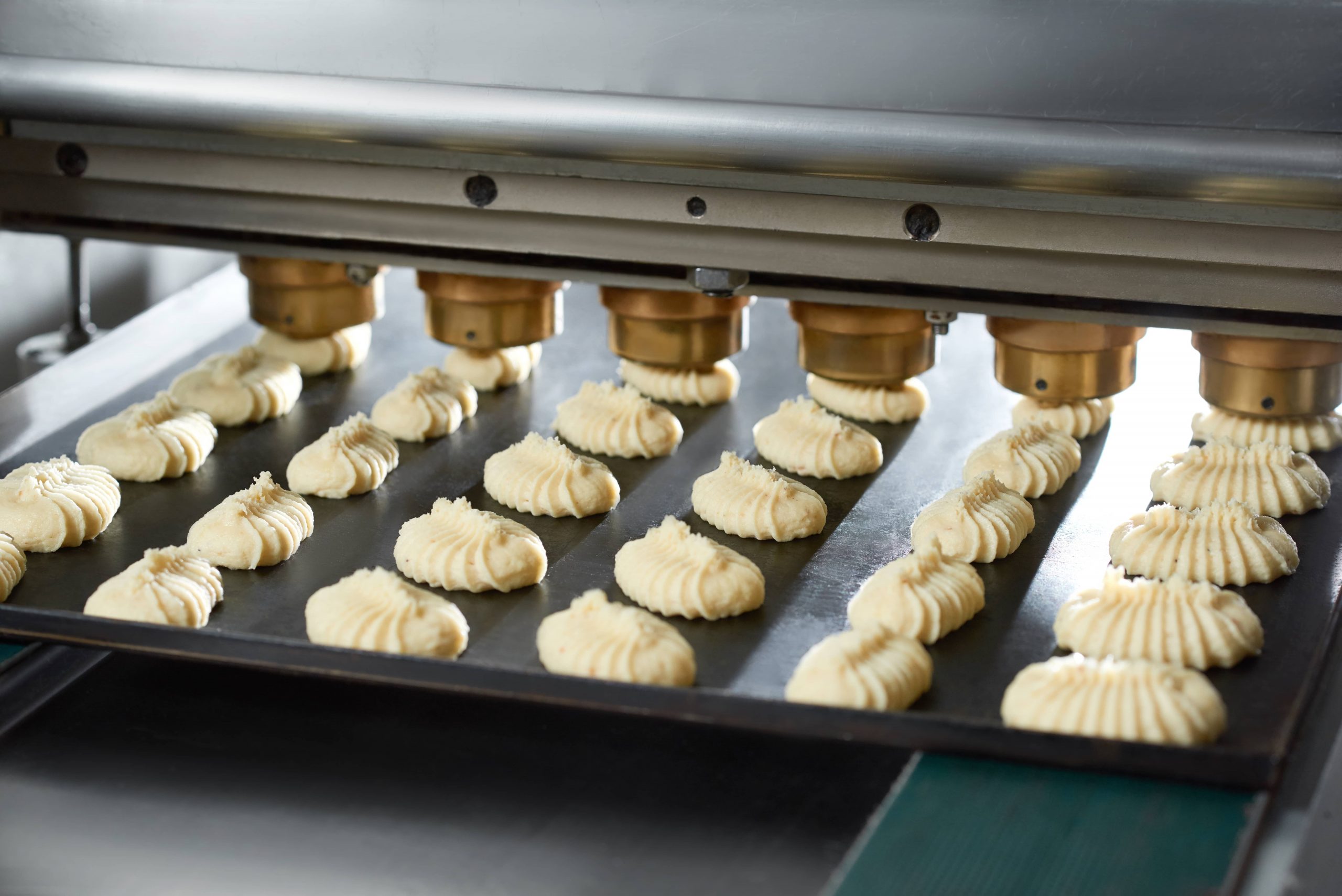 As a wholesale business depends on frequent and loyal clients, your earning won't rely on individuals, which is a massive advantage over retail stores. However, wholesale bakery businesses need more significant investments and have more overhead costs. 
A home bakery business that sells to local diners also accounts for being a small-scaled wholesale bakery, and it doesn't demand huge investments.
Other bakery businesses include retail sweet shop restaurants, counter service bakeries, food truck bakeries, a specialty bakery, bakery café, and online bakery portal.
Bakery Management Software – Do You Need It?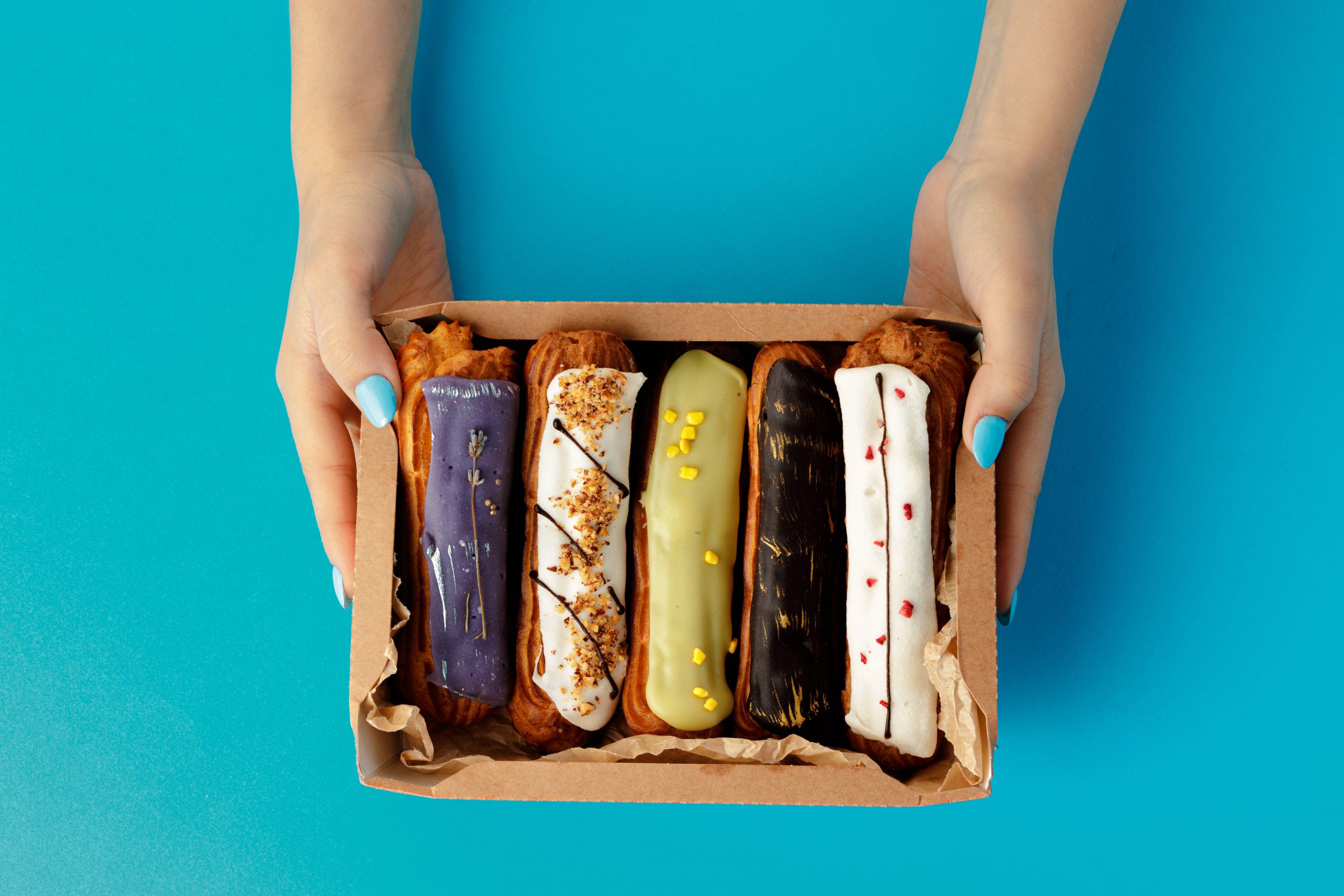 The key reasons why you require cake and bakery software for your retail or wholesale bakery are:
Multiple Software Systems
When you have multiple software systems in your bakery business, the workflow gets complicated. However, while you switch to one comprehensive software solution, you can save added effort, time and manage business stuff comfortably. 
With numerous white label systems, even employees get confused, and there are conflicts within them that disturb the harmony in work.
2. Need of Customizations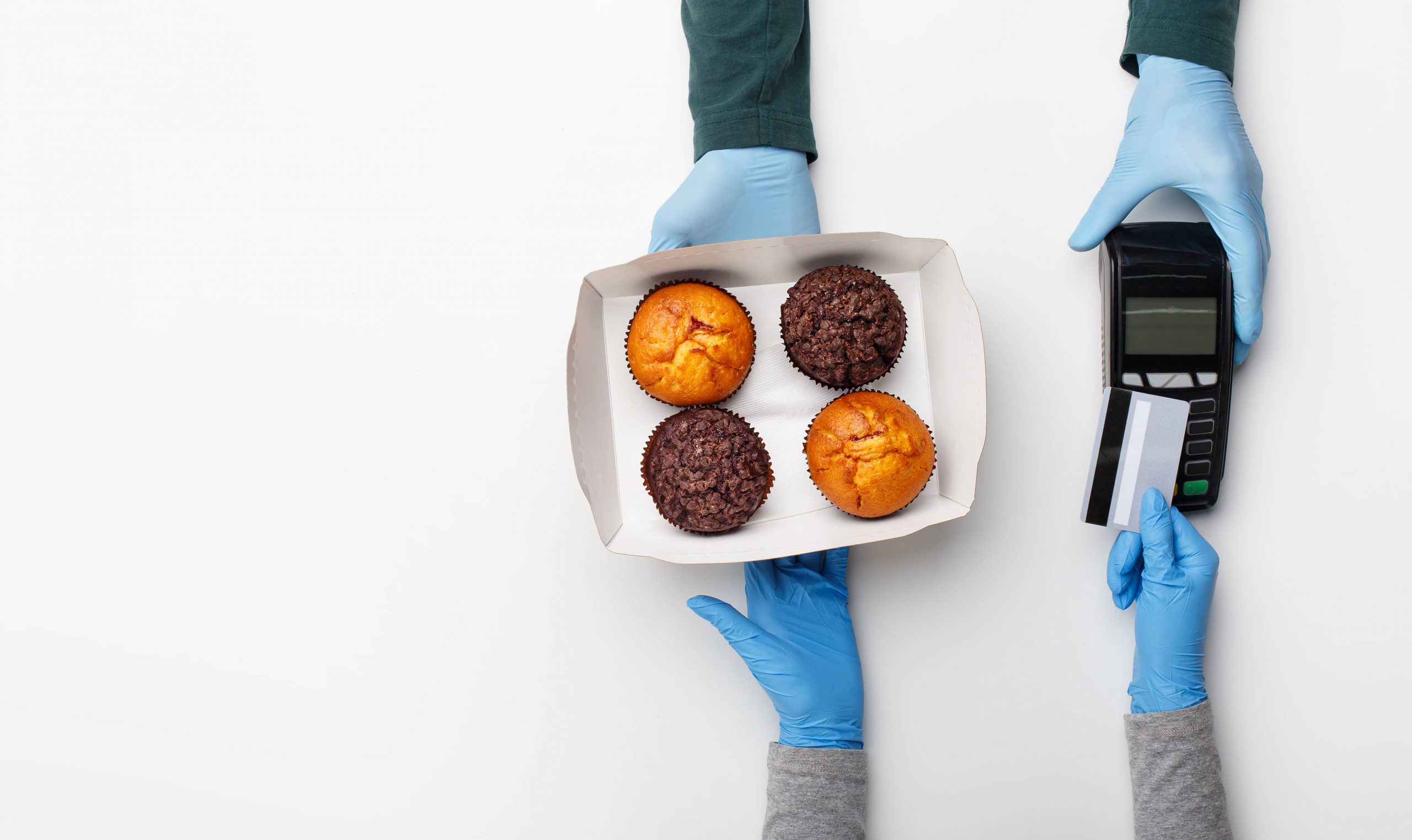 Your bakery store must-have software that is meant for that business category. Customized software assists you in working in an enhanced manner as you can operate it with ease. And you can even twist it as per your changing business demands.
3. Assists with Operational Requirements
With a set bakery business, there are many operational requirements that only tailored bakery software will satisfy to streamline your involved operations. 
These operations may include the labeling of ingredients, mentioning nutrition quantities, and placing manufacturing and expiry dates, which are highly obligatory for cooked products. 
Here a customized cake and bakery software can be developed to take care of your fundamental and essential operational requirements.
4. Requirements of Handling Inventory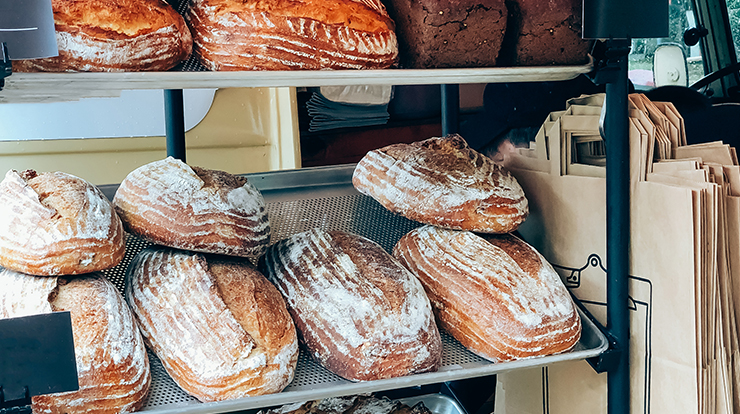 With the inventory module, you can easily manage, optimize and update your inventory levels. The module will warn and alert you before you run out of stocks. 
The bakery software's inventory module precisely knows your inventory requirements, and it also manages the production levels. It smartly ensures that there is no shortage of any needed raw materials in your bakery.
5. Assists Business to Grow and Mature
Bakery software that deals with your complete business assists in seamless workflow and makes operations highly cost-efficient. So, it gets more straightforward for you to spread out your business quicker which would rather have taken more time to get established.                 
It can also make certain enhanced customer satisfaction levels which assist in making your business more result-oriented with more business opportunities and a loyal customer base.
Benefits Of Developing Bakery Delivery Software
A. 
Digital Ordering Systems Steer More Revenue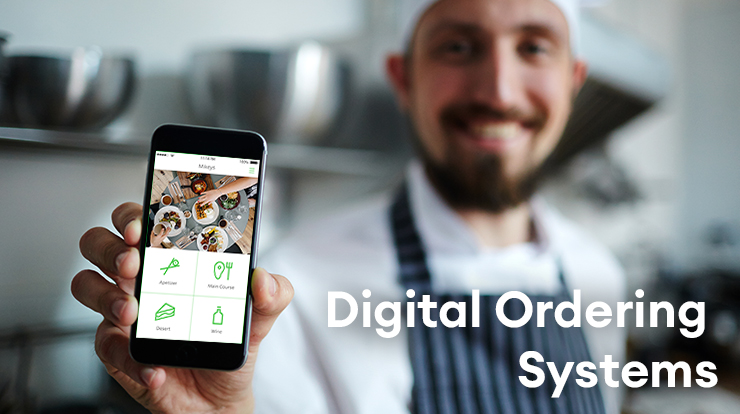 There is a big reason why guests like ordering digitally or via apps. Without experiencing pressure to complete up their order, customers are more apt to browse all of their menu preferences. They even end up ordering more than they would when placing orders in-person or over a call.
These days with going online, people have more time to plan their bakery orders and foresee their own accessible time. With no time boundaries, the pressure on people to make hasty bakery orders is eradicated. They are liable to get that additional menu item with their main order.
B. 
Online Ordering Solutions Make Orders More Precise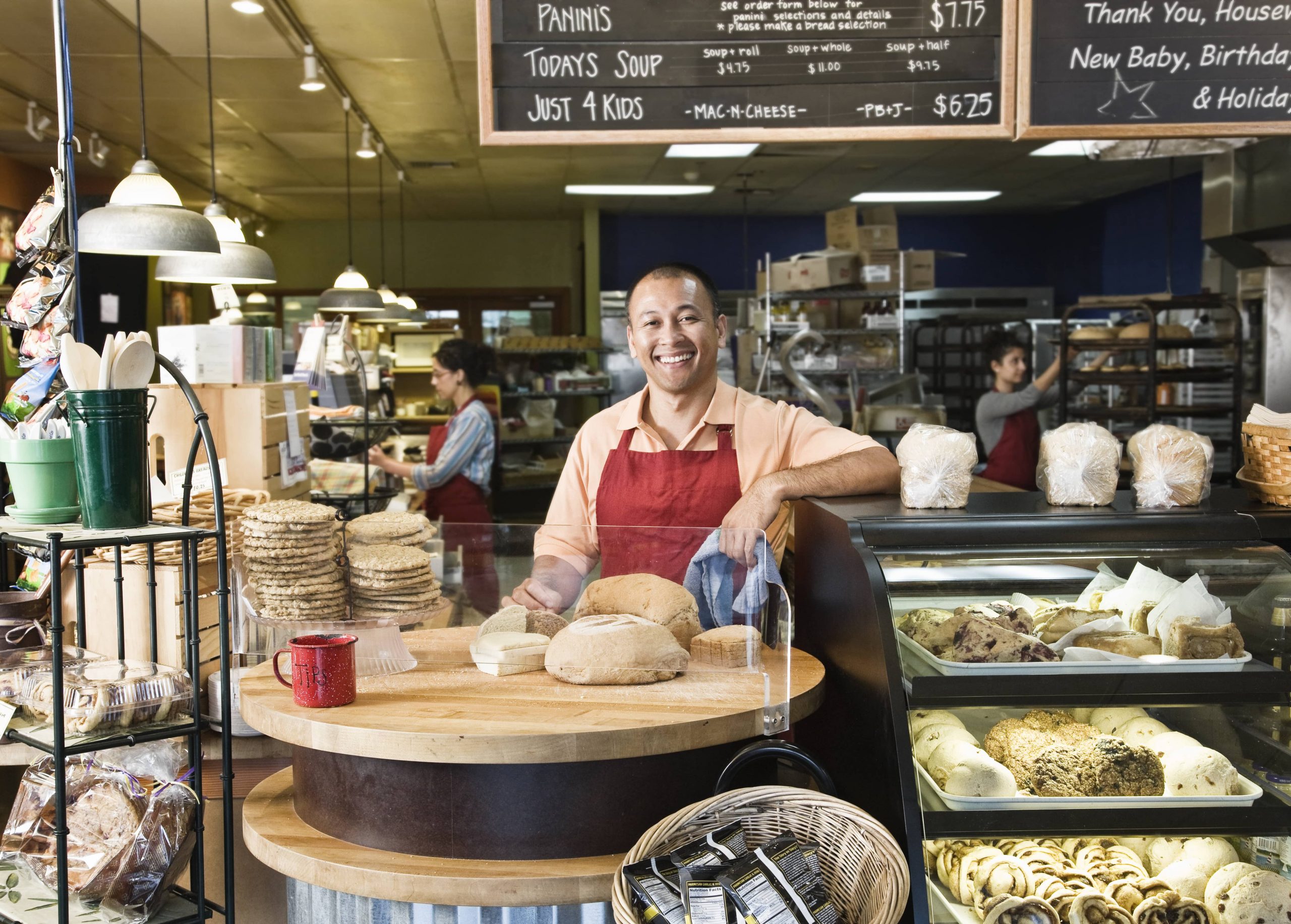 The ordering errors lead to waste of bakery food and irritated customers who might not visit again. One of the advantages of online ordering systems for bakery businesses is that the customer has more authority. When the customer has power, they have more clarity on their actions. Since everything is digital, there are no mix-ups. 
The precise bakery systems also take care of guests having set dietary limits and allergies, which is quite vital. Today, most of the online ordering systems have easy checkboxes to point out allergies, making it more straightforward for cooking staff to fine-tune ingredients based on the guest's preferences. 
Not only does this generate a positive customer experience, however, it also improves operational outcomes for your bakery business. With lesser errors, there are probably lesser customer complaints and misunderstandings. This scenario saves your bakery business time, efforts, funds, and involved stress.
C. 
Gather, Fetch & Analyze Critical Customer Data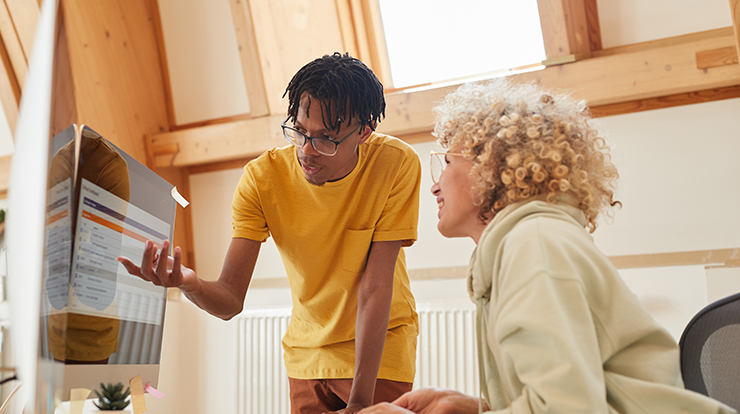 In any bakery business, identifying what your customers need is a massive benefit. A Bakery and Cakes online ordering software is the best approach to get that insight. An in-house bakery ordering system will enable you to record customer data and analyze order patterns for all transactions. 
Without this information, you can't tell who your frequent online customers are, their favorite food products, and know about their most ordered bakery items from your bakery store. Gathering customer information enables you to craft a more tailored guest experience digitally and to market them more successfully.
D. 
Offers Better Scalability
Baking delivery software is simpler to scale, so if your bakery requires changes or new modules to be added, it's easy to manage. Even if your bakery reaches a worldwide scale, bakery software should be able to deal with numerous currencies and handle extended operational levels.
How To Start Building A Bakery Delivery Software?
The Customer Panel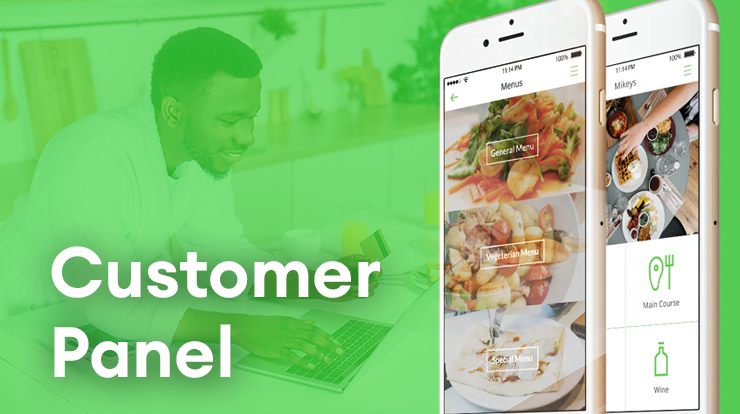 This is the business end of the bakery delivery software. The customer panel is the one that the customer is going to utilize through the software application.
The customer panel assists the customer to use the online bakery ordering platforms, help searching bakery stores or the cakes they want to place the order, and pay effortlessly.
You can enable numerous functionalities in the customer application to make it simpler and stirring to use. Here is a list of significant functionalities a bakery customer app panel requires.
Registration and Profile Creation

Search Bakery Items Effortlessly

Checking out the Bakery Profile

Adding Bakery Items To Cart

Schedule the Placed Orders

Delivery Person's Contact Details

Offer Multiple Payment Options

Browse Order Details and History

Monitor the Bakery Order in Real-time

Rating and Reviewing the Bakery Products

 
2. The Admin Panel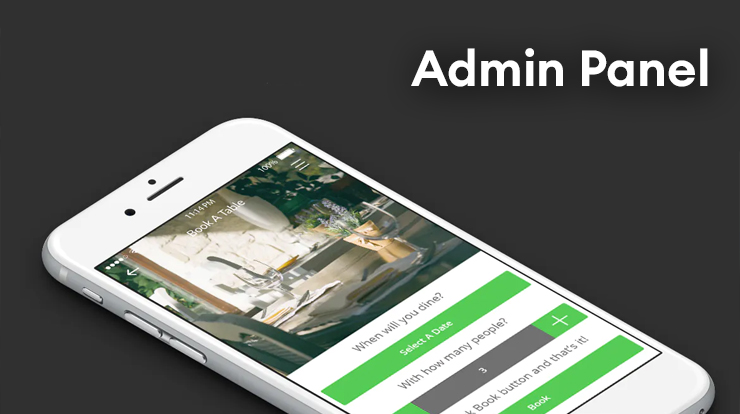 This is mainly the second phase of the bakery delivery software development after the customer panel. The admin panel is the brain of the bakery ordering system. It manages the platform and makes it function with ease. 
The admin panel is utterly needed to operate your services effectively and handle your bakery online. It is a web application for bakery owners and the professionals who are performing the service. The admin panel is basically utilized to take bakery item orders, handle them, and set the involved prices.
Here are the needed features to operate the core application of your bakery delivery platform.
Registration and Management of Profile 

Dashboard with Crucial Insights

Assigning and Handling the Orders

Managing and Editing the Content

Management of Accounts

Enable Push Notifications

Run Loyalty Programs, Product Deals and Offers

Offer Data Analytics
 3.  The Delivery App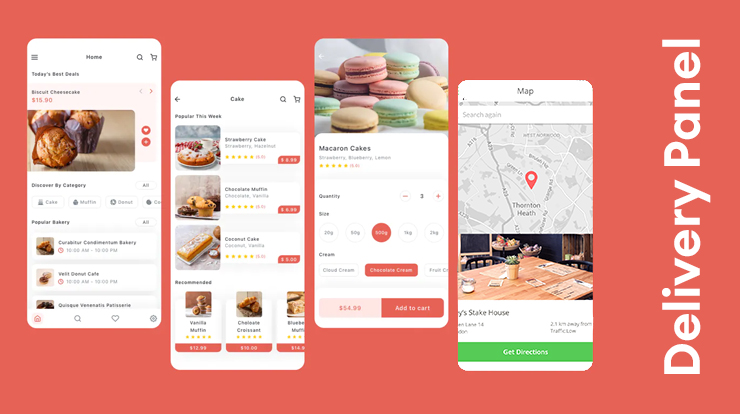 This app is the third part of the bakery software that the concerned delivery persons utilize. This food delivery app development requires a set of features and functionalities. And they are –
Registering and Profile Editing 

Managing the Assigned Orders

Navigation features and GPS Tracking

Status Details and Updates

Wallet Functionalities

Order Delivery History
What Functionalities And Technologies Should You Include And Use
The bakery business is one of the rising industries in the marketplace with a great future scope. Bakers typically run the business offline in most parts of the globe. However, with time and the mounting technological age, this sector is going online gradually.
We develop online ordering bakery software for bakeries on Web, iOS, and Android technology platforms. These software applications are precisely developed and designed to run bakery businesses.

Moving Forward
If you are looking for a unique bakery delivery software solution, then you just landed in the right place. We are offering all-inclusive and customized bakery software solutions as per the diverse set of bakery business demands.
Our AllRide Delivery experts can enable you with bakery and cakes delivery app development, wholesale bakery software, and software for bakeries & the pastry industry at minimal investments. The bakery delivery software would also possess incredible functionalities to back your baker business and cater to your customer base.