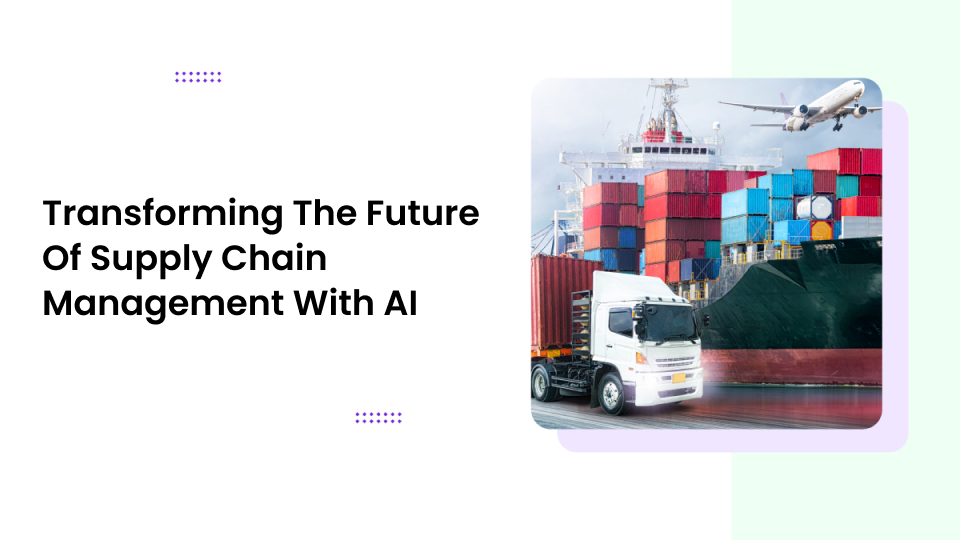 How AI Can Improve Efficiency Of Your Supply Chain Business?
High-tech innovation, including Artificial Intelligence (AI), has transformed every facet of modern life. From social media to self-driving cars, advanced technologies such as AI and Machine Learning (ML) are transitioning the landscape of almost all industry verticals. The role of AI in logistics and supply chain management is proving to be the game changer, allowing companies to make smarter and agile decisions, speedier operations and continuous improvement.
Various forms of AI are being integrated into supply chain management system to improve productivity, capacity planning, high quality presentations at low cost, tracking capabilities and exceed customer expectations. In addition, by leveraging the combined efforts of artificial and human intelligence, AI in supply chain and management has automated many complex processes that reduce business industry costs and free up human energy to perform more strategic tasks.

According to Meticulous Market Research Pvt. Ltd., AI in the supply chain market is expected to reach $21.8 billion by 2027. From retailing to manufacturing, transportation to warehousing, Artificial intelligence has emerged as the most potent technologies in the supply chain and logistics industry.
When faced with a pandemic like COVID-19, many companies realized that they were not fully aware of the vulnerabilities of their supply chain relationships to global shocks. When faced with a pandemic like COVID-19, many companies realized that they were not fully aware of the vulnerabilities of their supply chain relationships to global shocks. Shutdowns, closures, stay-at-home orders have severely affected thousands of supply chains globally, particularly as outsourced manufacturing and lean inventory operations have taken the industry to its knees. Fortunately, this pandemic has made us realize the potential of AI in the supply chain and logistics and other everyday machinations in the business world.
AI In Logistics And Supply Chain Management Business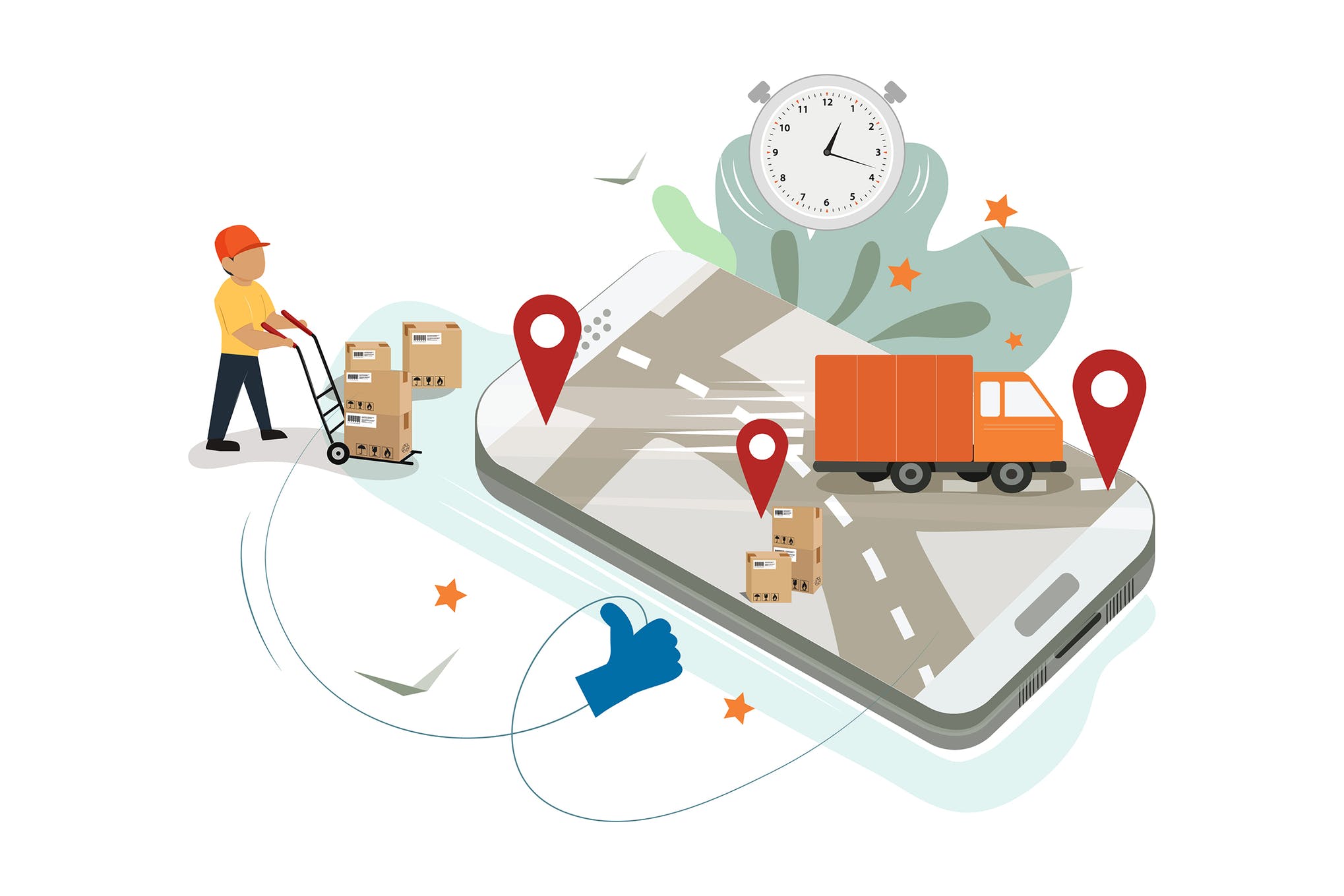 In terms of global supply chain and logistics, Artificial Intelligence has its greatest impact. Whether it is logistics management, consumer support, shipping process or warehouse management, the Artificial based solutions are undeniable.
Here are 5 ways explaining the impact of Artificial Intelligence In Logistics And Supply Chain Management Business:
Predictive Analysis
Predictive Analysis is essential for modern supply chains as it helps in capacity planning and accurate demand forecasting. Logistics companies need to conduct an in-depth analysis based on historical data to find potential methods and forecasts for inefficiencies and improvements.
Using only a predictive analysis, AI systems can use past trends and market signals to predict maximum profit demand at low operating costs. These data help companies to increase their supply chain visibility, plan shipping patterns, deliver on time deliveries, and make informed decisions about unforeseen circumstances and risks.
2. Robotics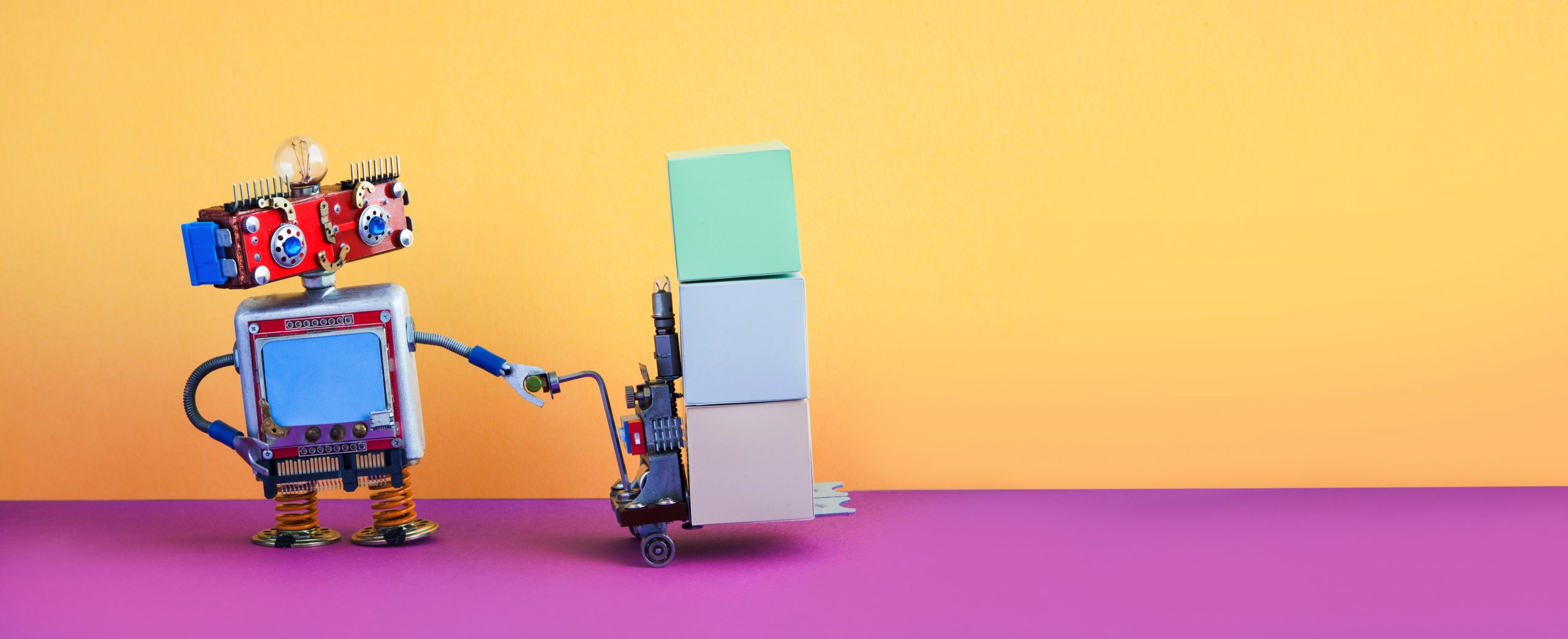 Being a futuristic technology, Robotics has already shaped the supply chain and logistic industry. Be it delivery, transport, warehousing, picking, packing and routing, Robotics with AI capabilities can perform more complex tasks without the need for human control. Smart robots with deep learning algorithms make the delivery process more predictable, easier to control, and effective by making autonomous decisions about the various processes performed in the warehouse.
3. Big Data
For the logistics industry, Big Data with AI helps optimize future performance by gaining insight into the past of delivery and evaluating the factors that affect the delivery process.
With big data analytics, the logistics industry can identify issues and forecast accurate approaches to achieve transparency and avoid late shipments and deliveries. According to the research, more than 91% of fortune 1000 companies are pouring investment into big data, analytics and AI.
4. Computer Vision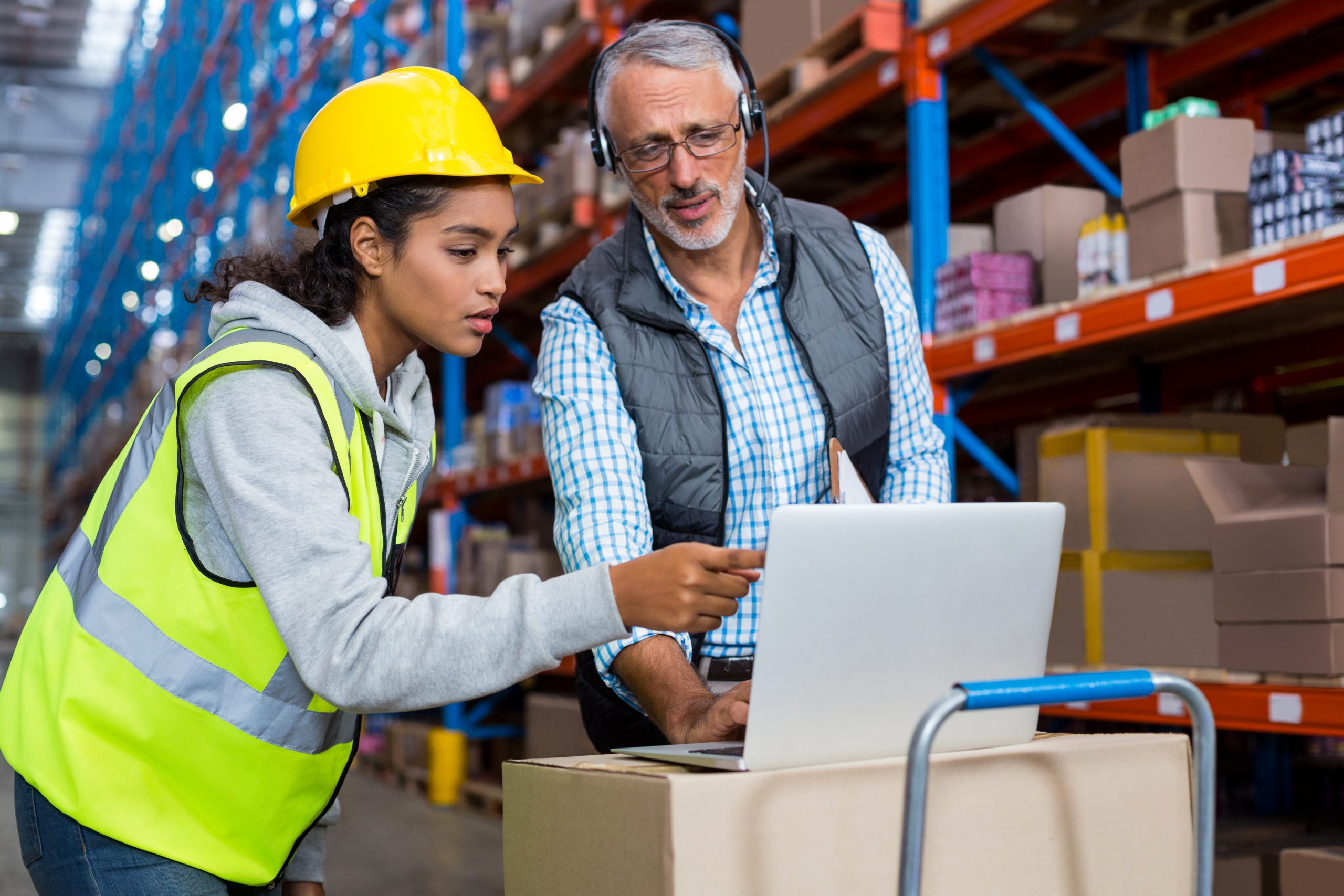 In the supply chain and logistic industry, computer vision can be used for damage detection and productivity improvement. Computer vision based on artificial intelligence for the logistics business can automatically identify damage, locate the source, its depth, and take specific actions based on the complex algorithm to increase the security of the delivery process and prevent cargo from future accidents. Thus, computer vision with AI helps improve the quality of the operations and supply chain management.
5. Autonomous Vehicle
The next big-thing that the supply chain and logistics industry is using is Autonomous vehicles. Competent, autonomous vehicle technology with AI provides higher reliability, cost efficiency, safety and more predictable results.
It may take some time to have autonomous vehicles such as driverless trucks, drones, but soon these technologies will overcome transportation challenges and increase the efficiency of the delivery process without human involvement.
Key Applications Of AI In Logistics And Supply Chain Management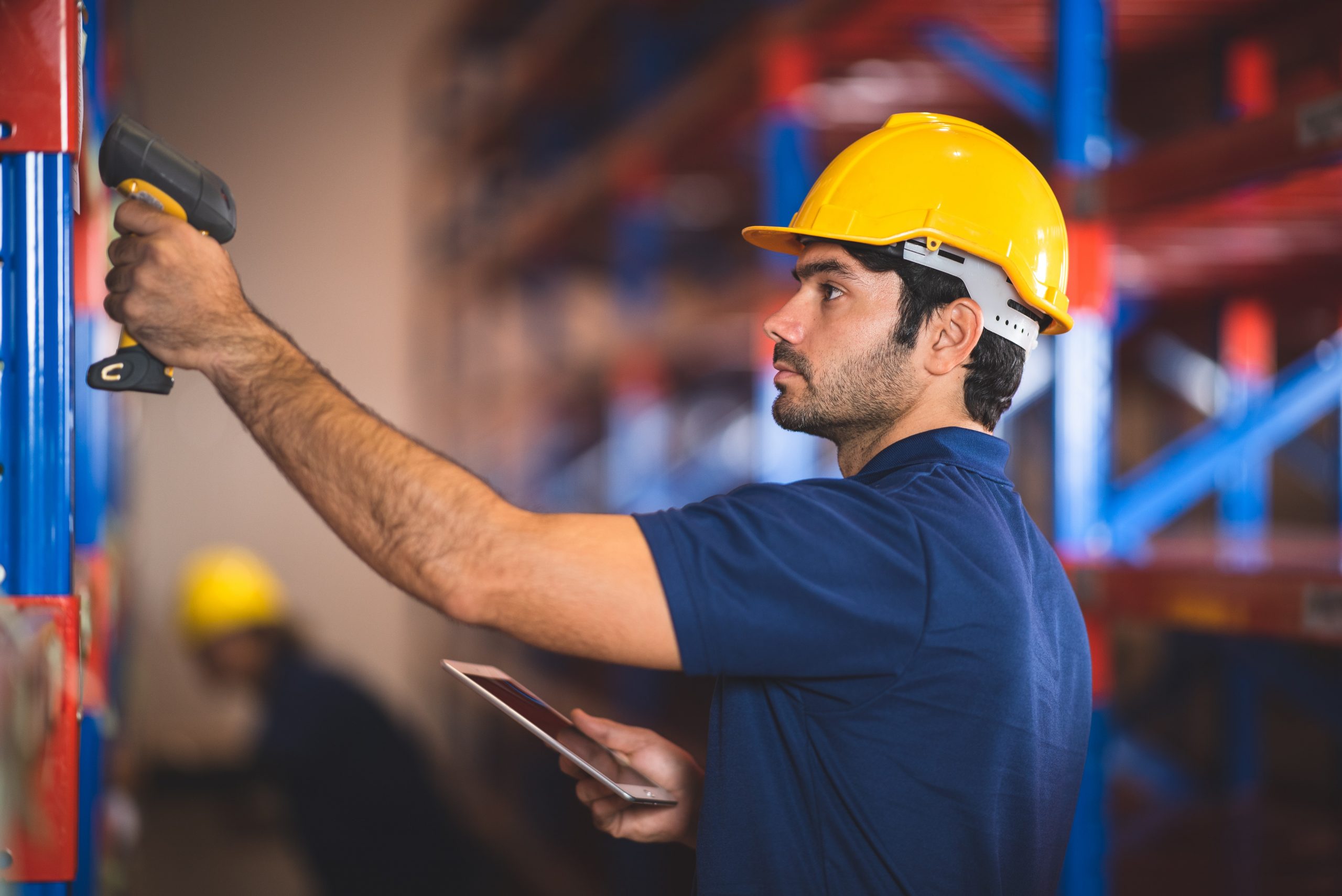 Today, many business leaders know that Artificial Intelligence applications bring unusual solutions in the supply chain, logistics and transportation industries and can contribute up to $15.7 trillion to the global economy by 2030. A good AI-driven application can enhance supply chain management by automating mundane tasks at low operating cost.
Few key applications of AI in logistics and supply chain management Business that give optimal results are given below.
Data-driven Demand Forecasting
AI and machine learning techniques provide the supply chain with demand forecasting which can be used by them to identify demand patterns based on datasets of past deliveries and demand. Based on weather or real-time sales or other factors, this accurate and continuous forecasting helps companies automated sorting, reduce operational costs, and improve warehouse management and inventory.
2. Chatbots in Operational Procurement
In the supply chain and logistics industry, chatbots are used to manage procurement related functions through automation and escalation processes, such as booking, cargo tracking, rate detection, and so on.
Through well-thought-out human interactions, chatbots in the logistics industry help inform their customers about the most common questions, respond to purchase features, and provide documentation of invoices and payment requests.
3. Automated Warehousing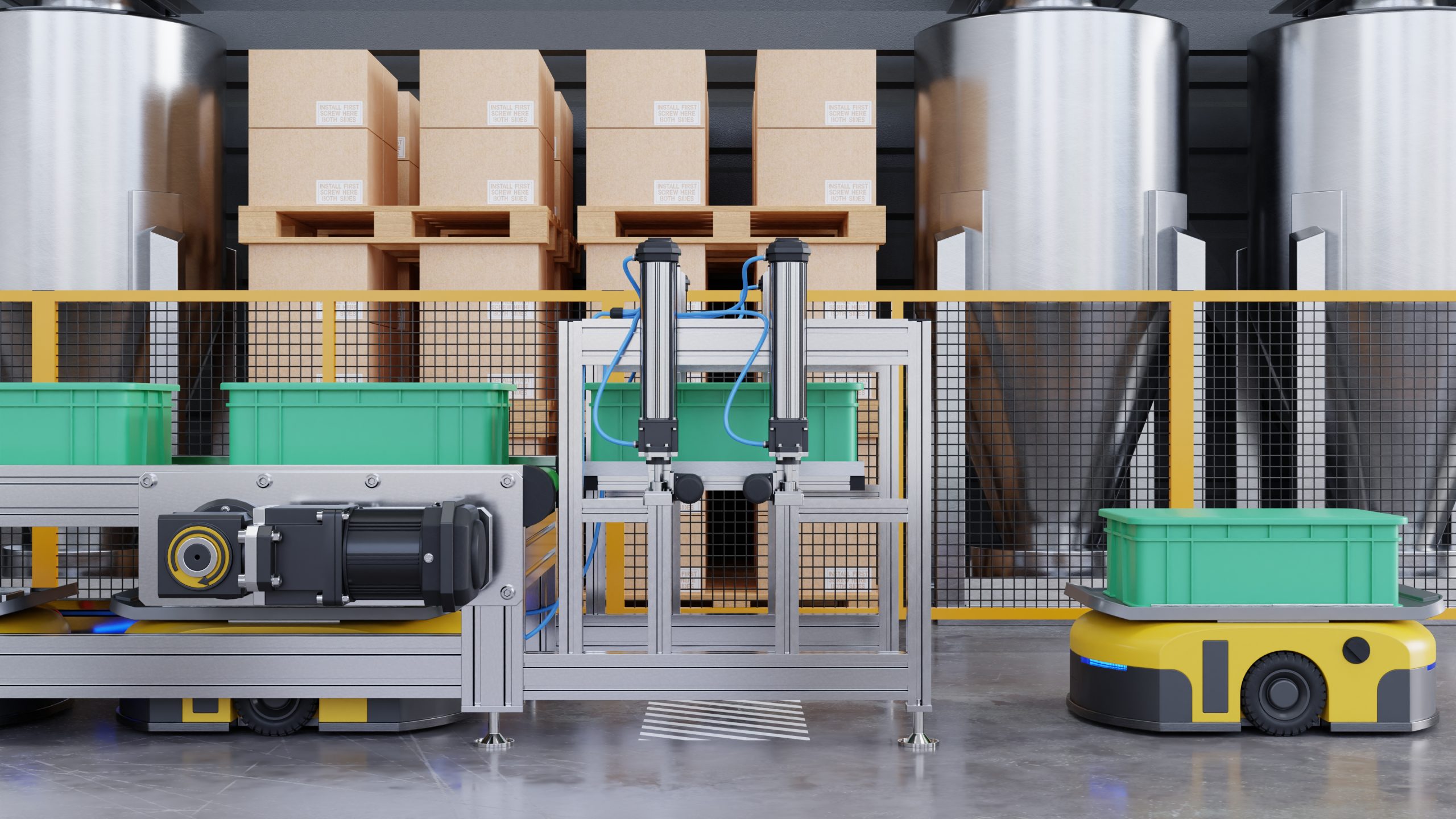 The success of supply chain planning depends on various factors, but having a proper warehouse and inventory based management is an essential in logistics and supply chain management. This ML enabled automation can simplify cumbersome procedures and speed up work. Automation can aid timely identification of supply flaws (overstock or understock) from a warehouse through a combination of algorithms and data streams. Thus, data-based decision-making helps prevent customer loss and address supply chain problems. 
4. Real-time Cargo Monitoring
Many companies use AI enabled real time cargo monitoring to track shipments through the supply chain. All international supply chain owners rely on real-time monitoring to track ocean freight at a particular time, making it easier to plan productions and shipping schedules. This real-time monitoring makes the entire logistics process transparent by identifying delays and bottlenecks in the supply chain.
By integrating technologies like Artificial Intelligence, Machine Learning, Big data and Analytics into the supply chain and logistics industry, companies are gaining high levels of efficiency and improving customer experience.
How AI can Improve the Efficiency of Supply Chain Management
Artificial Intelligence in Logistics and Supply Chain Management Business has changed the ways of managing logistics business. Let's check out how it has benefitted various supply and logistics companies:
Inventory Management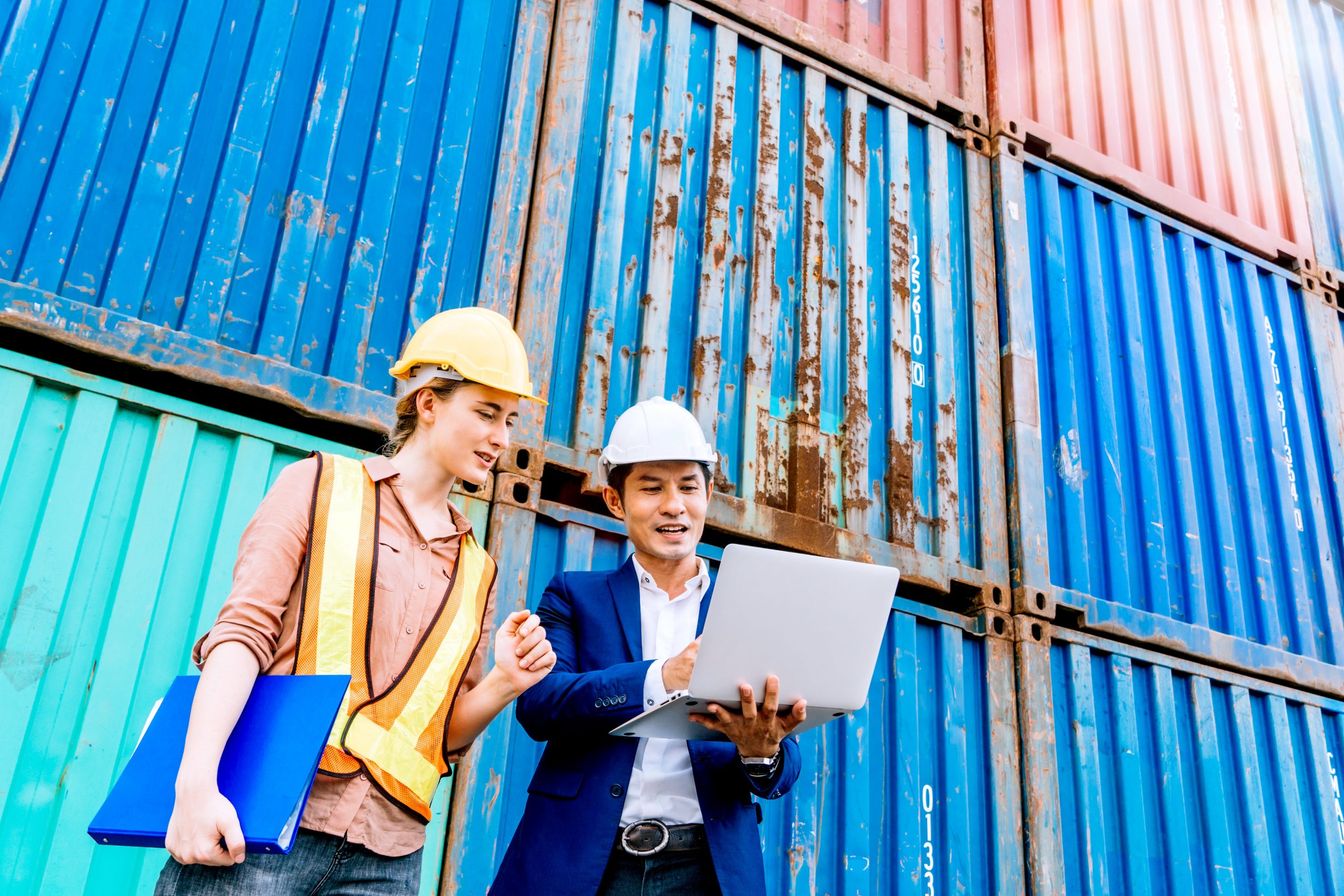 In the supply chain and logistics industry it is important to balance supply and demand which can sometimes be challenging due to evolving trends, inaccurate forecasts, complex data, and changing customer's needs. But with AI-enabled tools, today Supply chain industries have smart inventory that can analyze and interpret huge datasets in real-time and give them an accurate instruction for monitoring goods inside and outside the warehouse.
AI systems with intelligent algorithms can also anticipate shipment delays and other disruptions by providing critical insights into supply chain processes.
2. Improved Safety Standards
With smart planning and predictions, analysis of workplace safety standards and removal of operational bottlenecks along the value chain, an AI-based system ensures workers and material safety. AI in logistics and supply chain management can immediately identify common issues and update operators accordingly to protect the health of its employees. With such feedback and proactive maintenance, companies can respond quickly and take necessary actions to keep the warehouse a safe place to work.
3. Increased Revenue Growth by Reducing Operation Costs
According to a McKinsey & Company survey, 63% of respondents saw increased revenue growth by integrating AI into their supply chain management. Efficient analysis and better network optimization are the main reasons behind the huge growth.
From warehouse management to distribution centres, AI can make the various stages of the supply chain error-free, thus the most significant savings come from optimizing yield, energy, and throughput.
4. Boost Productivity
By using AI in supply chain management, it is possible to reduce repetitive tasks, reduce unsatisfactory jobs, and increase productivity. Using technologies like reinforcement learning, unsupervised learning, and supervised learning, AI simplifies more complex procedures, resolving many warehouse issues more quickly and accurately than humans. These insights reduced the mundane parts and boosted overall productivity.
5. Improve Customer Service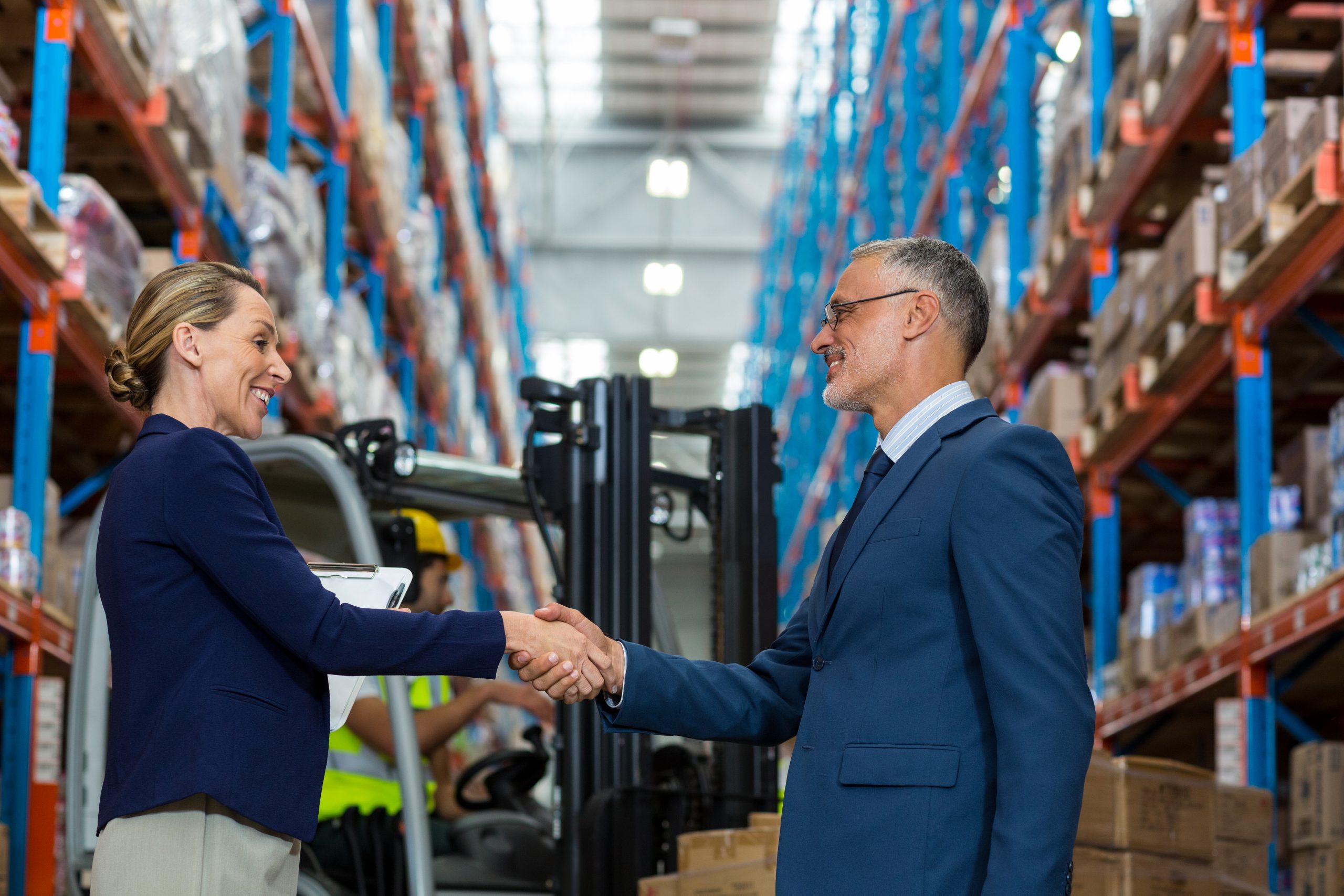 Today, AI makes it possible to personalize customer experience with logistics providers. With AI-powered voice based service, customers can now track their shipment and contact the customer assistance team directly in case of any issues or queries. In addition, AI-powered chatbots allow customers to place request orders, thereby enhancing customer service by speeding up response time.
6. Mitigate Risks
Accurate inventory management is important behind an efficient Supply chain management. But, what if the supplier didn't make the balance between the demand and supply, or is not able to spot damage at the time of shipping? All the money and time invested in it will go in vain plus customers will also get dissatisfied. To mitigate these losses, AI with predictive analysis makes accurate planning to manage inventory and get customers back quickly.
Benefits of AI-powered Supply Chain Process
Being one of the most promising technologies, AI has improved supply chain management and the logistic industry in several ways.
Efficient Planning and Scheduling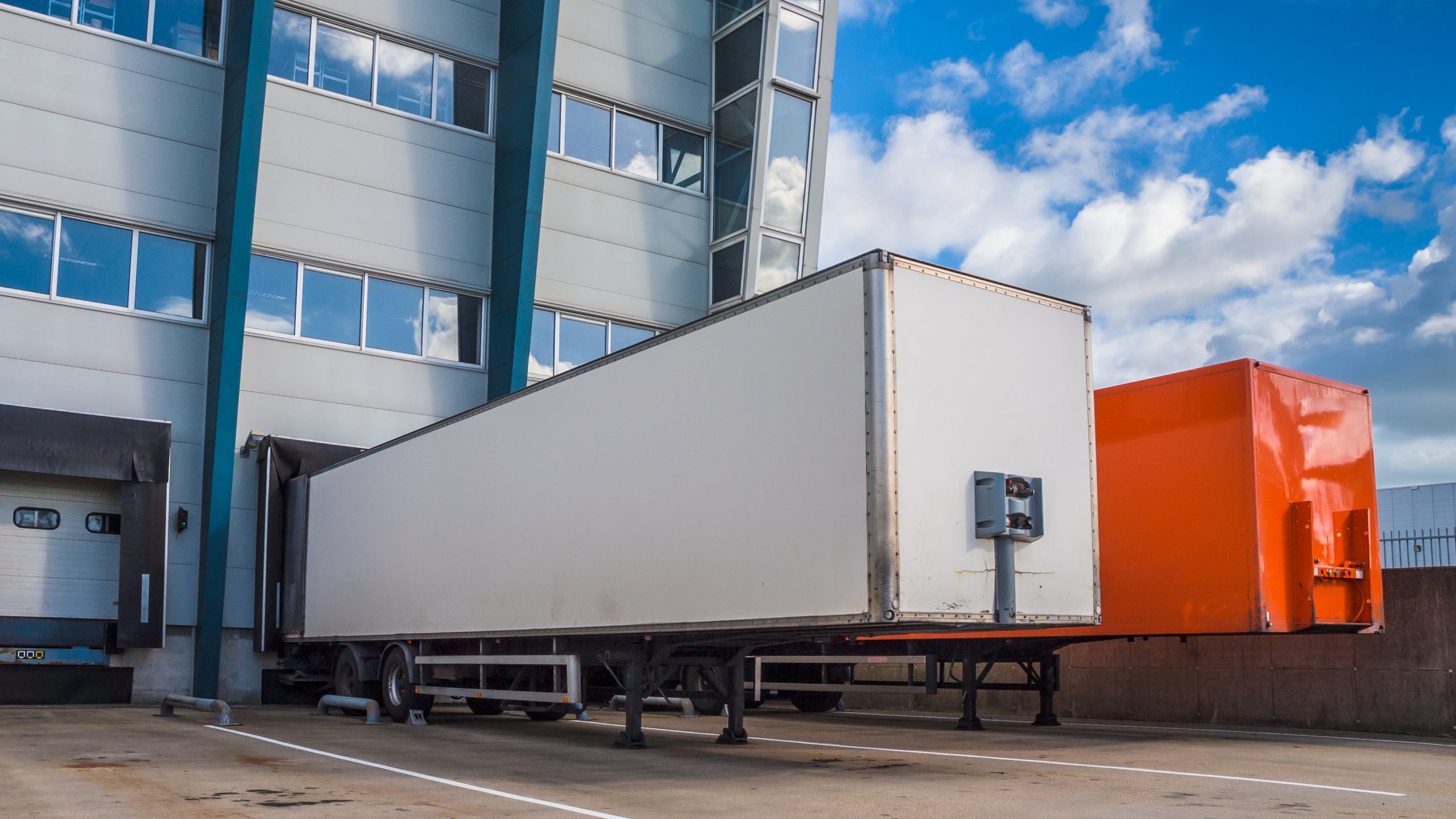 Studies show that implementing proper planning and scheduling software in supply chain and logistics can lead to enhanced and smooth operations. Without comprehensive planning, many organizations have faced unseen challenges such as equipment malfunctions, unplanned events, abnormal weather conditions, plant shutdowns, factory fires and other forms of supply chain disruptions.
An effective and efficient plan in supply chain management leads to cost reduction, increased productivity, improved efficiency, eliminating delays, enhanced supply chain networks and better coordination and collaboration with companies.
2. Complete Visibility
Due to the complex network of supply chains, one of the main challenges manufacturers face is the lack of visibility of the entire supply chain. Tracking the end-to-end process from the original suppliers to the customer is as important to the organization as the availability and timely delivery of the product. Thanks to AI integration, that gives companies full visibility of the supply chain resulting in more turnover than those with limited visibility.
3. Smoothens the Supply Chain Process
Several companies fail to manage optimum stock levels due to a lack of timely decision making, which results in operation failure. Intelligent analytics in supply chain and logistics that harness the power of AI have the ability to make highly accurate predictions of future demands. Forecasting the price and quantity of a product based on demand-trends, product life cycles, and preventing products from stacking against competition will empower the supply chain process to function smoothly.
4. Unlocking Fleet Management Efficiencies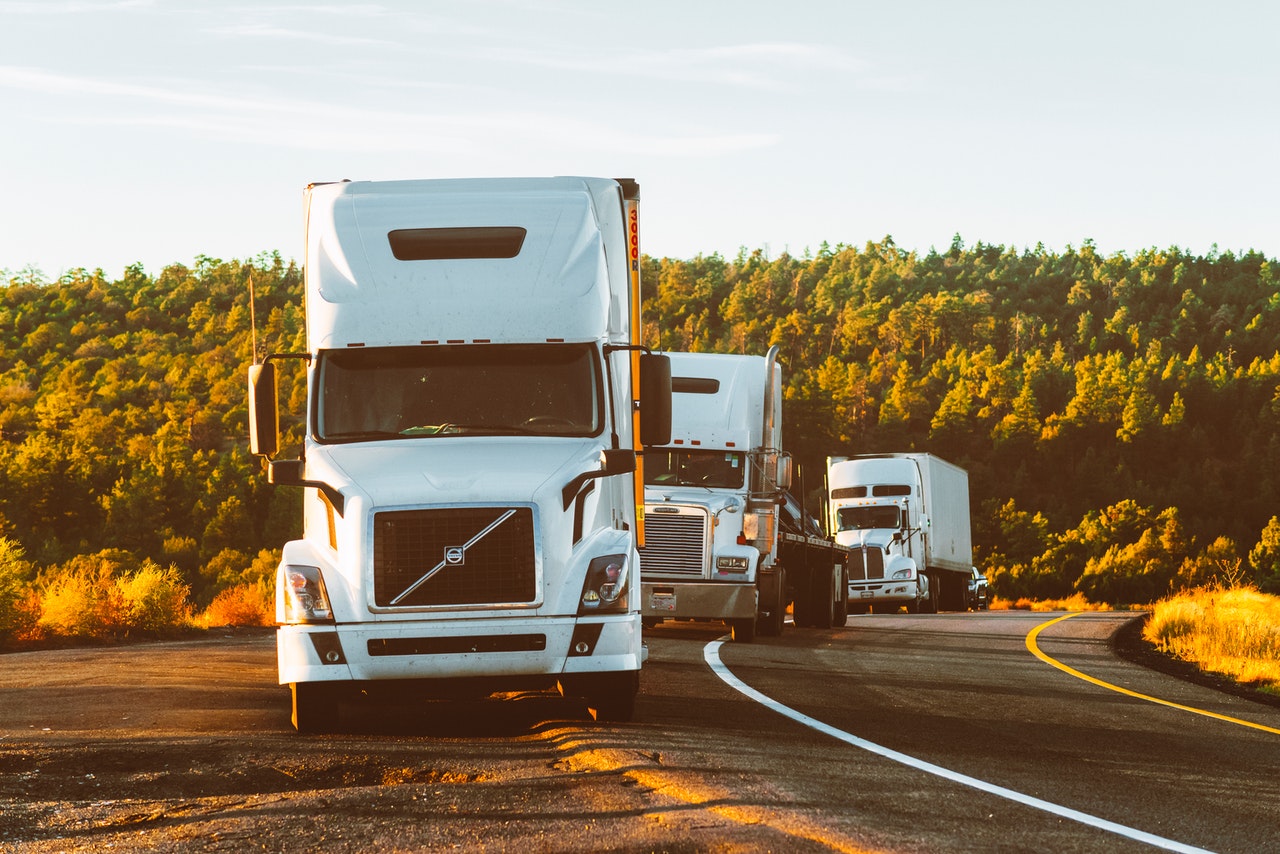 Fleet Management is an integral part of the supply chain process and logistic industry responsible for interrupted flow of commerce between supplier and consumer. In fleet management, drivers and vehicles are the two primary trade assets around which your entire business is focused. Therefore, protecting these assets from any kind of risk will have a direct impact on your business schedule and operations. 
Optimizing an efficient fleet management will not only protect these assets but will also reduce transportation costs, improve manpower utilization, increase driver productivity, and full visibility into the entire transportation process. AI in the fleet management process will provide real-time tracking mechanisms to gain timely insights about load planning and execution of on-time shipments. Such real-time data further aides in detecting and avoiding unrelenting fleet management issues that occur on a daily basis.
5. Predicts Industry Trend
The best part of AI in logistics and supply chain management is that they automatically sense, analyze and respond to the changing trends and demands of customers. It is often difficult to forecast the change in demand, but the AI ​​system keeps a complete record of customer needs and then acts accordingly.
In this way, the system autonomously searches for the best solutions and provides business owners with a set of best alternatives for future customer needs.
6. Informed Supplier Selection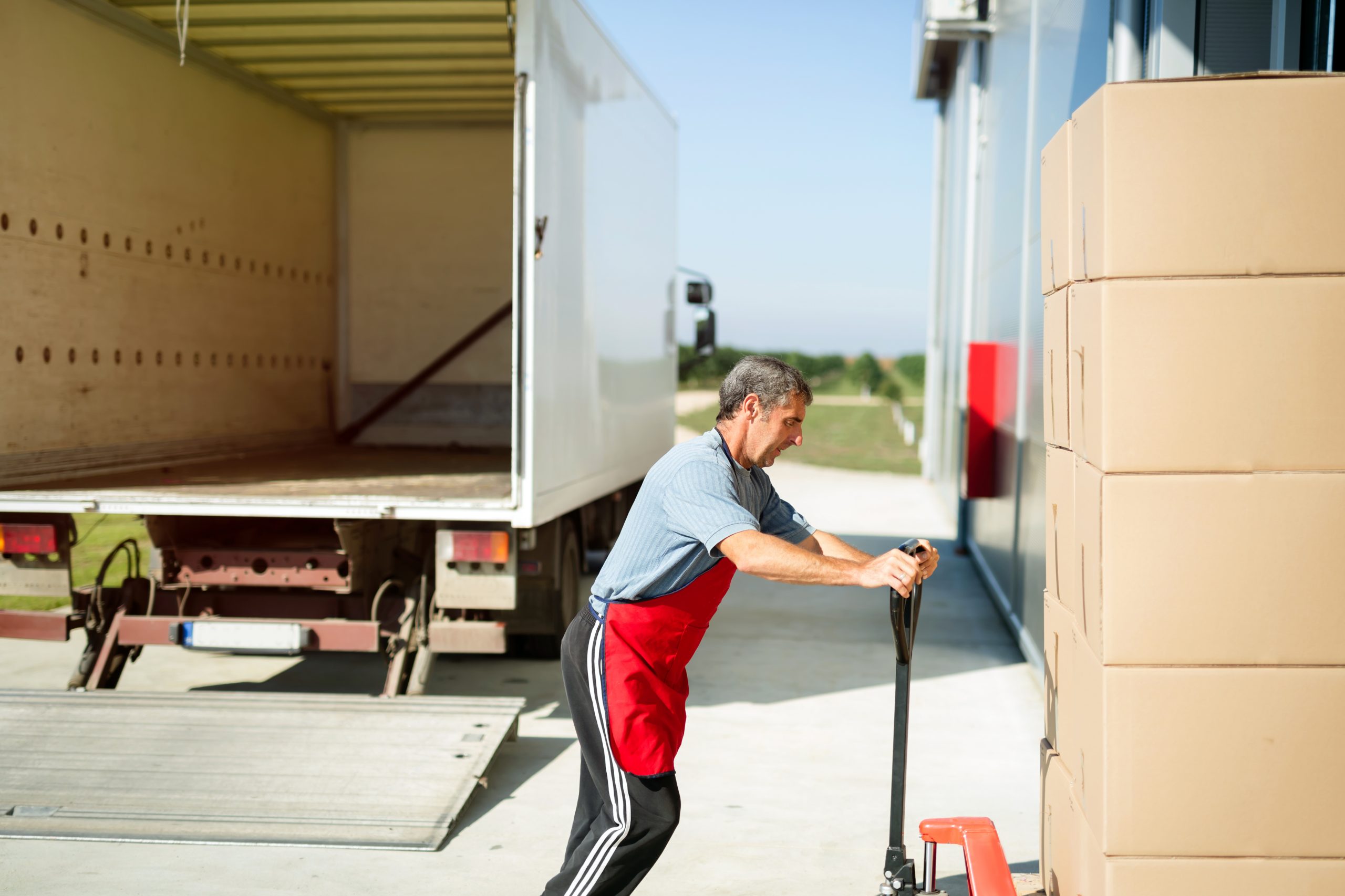 In supply chain management, all vendors, service providers and customers are connected to ensure the correct flow of products and services from the original supplier to the end customer. Selecting the right product supplier helps companies to produce quality of service with a high degree of transparency throughout the process.
With the help of AI, supply chain managers can make informed decisions about supplier selection by analyzing audits, delivery performance, credit scoring, evaluations and other delivery information. Such a move protects the company from scams and ethical issues, which can damage the company's image.
7. Route Planning System
Route optimization is one of the most important aspects of the supply chain for the timely delivery of shipments with the lowest possible cost and energy expenditure. This is where artificial intelligence shines, as it continuously observes traffic patterns, retrieves data, and analyzes new methods to ensure that goods are delivered with the most efficiency.
In supply chain and logistics, route planning systems are the only way to be competitive in the market by spending less time on the road which means less fuel expenses and less dependence on drivers and trucks.
8. Enterprise Resource Planning (ERP)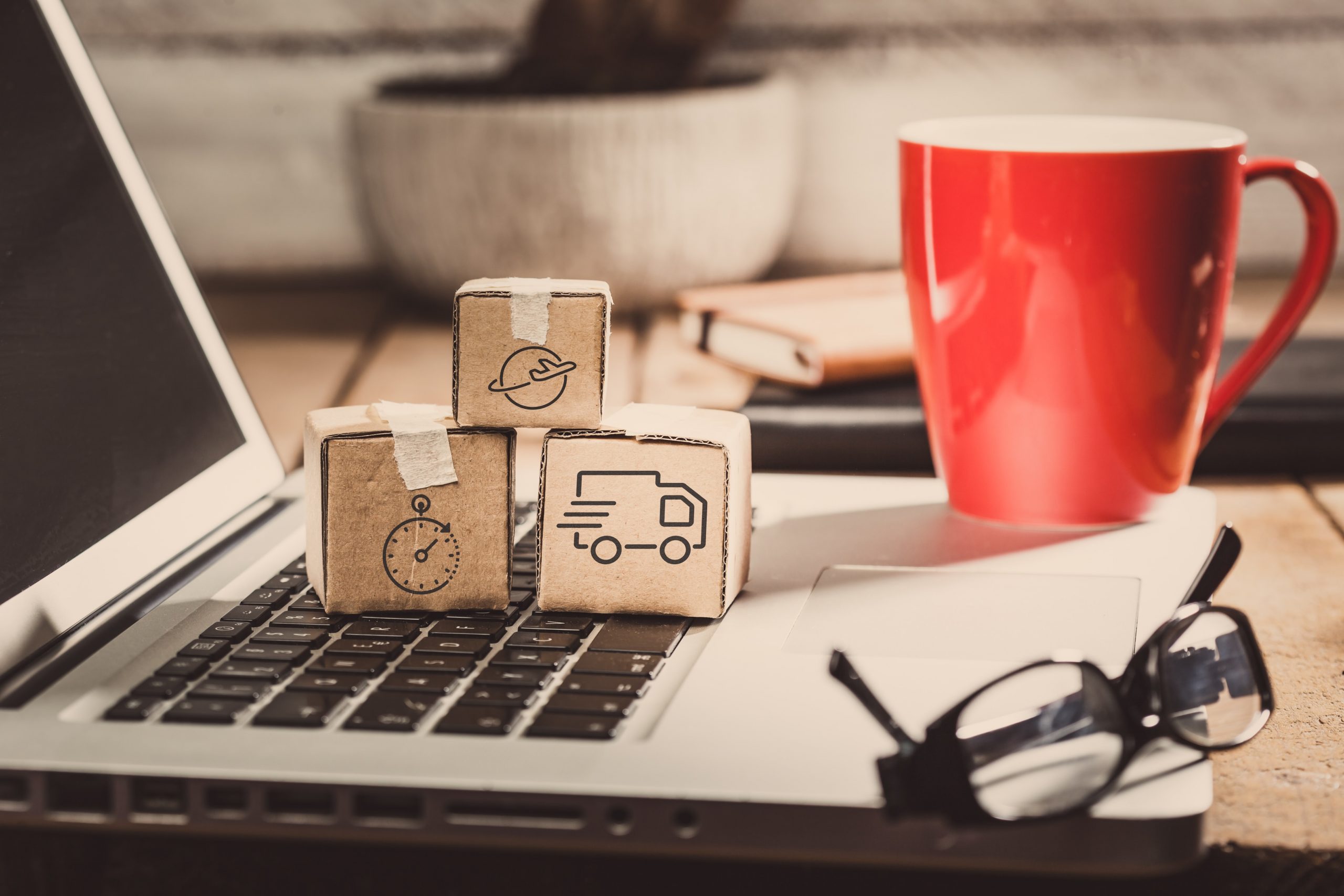 Being an unstoppable part of supply chain management (SCM), ERP plays a key role in ensuring optimum operational efficiency, combating inefficiencies, reducing waste and ensuring that workers can better direct their efforts.
Because in the supply chain process, managers have a more complex business process as they have to go through various  planning, purchasing, procurement and logistics processes to get raw materials from supplier to warehouse and finally to finished customer.
AI in the supply chain and logistics helps integrate the ERP framework with SCM to effectively deliver quality products and services to end consumers.
Artificial Intelligence: A Rampant I
n The Supply Chain and Logistic
Industry
With increased personalization, productivity and affordability, AI in logistics and supply chain management has transformed the goods and service industry globally. As supply chain companies shift their focus from traditional business models, competitive pressures have forced them to adapt AI and ML enabled intelligent predictive and continuous learning systems to provide more differentiated services to customers, more efficiently.  

So it is crystal clear that in the supply chain and logistic industry, Artificial Intelligence has become an indispensable tool for maintaining strong customer relationships and industry credibility. In addition, AI has revolutionized supply chain management to analyze, detect and resolve anomalies during the process.
The introduction of AI/ML automation capabilities in supply chain operations can transform a company's workflow and improve profitability. And if you are one of those who want to harness the power of AI in their supply chain operations, our AllRide Logistics experts are here to help. Our industry-leading supply chain technologies will provide scalability to your business, minimize risk and maximize profit.