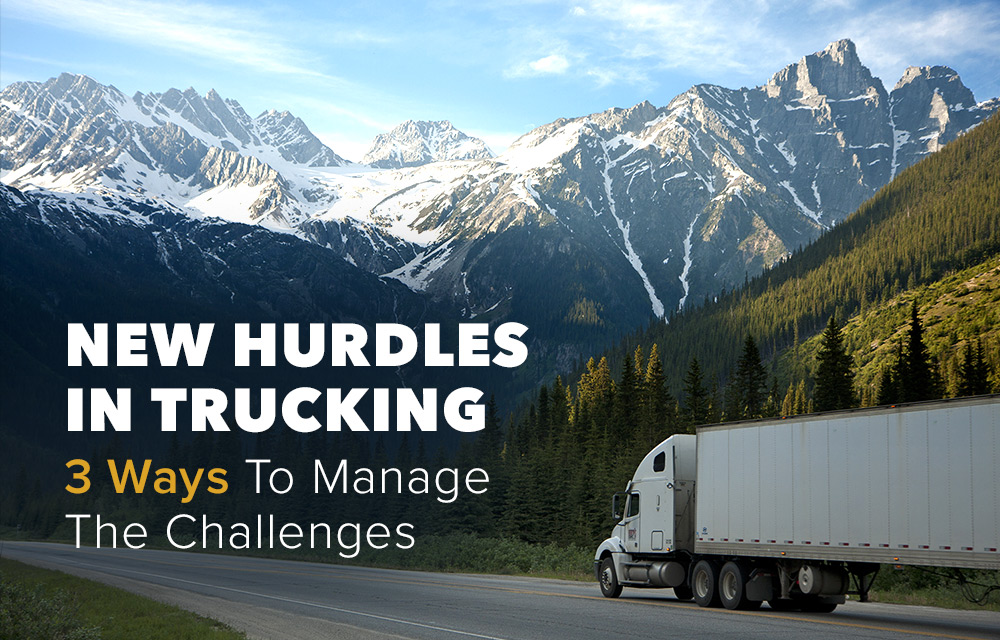 New Hurdles In Trucking- 3 Ways To Manage The Challenges
Logistics and Supply Chain Management comes with Bigger Responsibilities. Are you ready for them?
Ethan Young started his trucking business with a single van. To increase his customer base he invested and bought few trucks. But, buying more trucks or employing drivers increased his problems. Neither was he gaining revenues.
Since traditional trucking has no access to the truck location once they left his warehouse, it was difficult for him to track them. He could never tell the exact time of delivery or where his driver is! In short, his trucking system was in a turmoil. It lacked communication!
If you too are into the trucking business, you might have wanted a complete visibility over your management. For that, you need to get a truck app development solution that makes management fuss-free.
Can it possibly help the disturbed truck industry get a new lease of life?
Well, an efficient logistics & truck app development can solve major logistic issues. But, before jumping into a conclusion, you must recognize the major bottlenecks which can make you lose you on momentum.
Your first step towards a solution is to identify your challenges!
So, Let's Identify The Common Truck Industry Challenges
Talking about the common truck industry or SCM (supply chain management) challenges, the most eminent ones will be highlighted in this post. Among all the issues real-time communication and an efficient tracking is what all transport or logistics are devoid of. These make the logistic companies suffer a huge loss on their ROIs. Take, for instance, the trucking system of U.S. the ASA finds that trucking comprises 80% of total freights done. But, the gross revenue finds hard to exceed even $700 billion!
To be specific, these points affect trucking the most,
1. The layered Trucking system
Trucking is quite layered and lacks a seamless workflow. The transportation cost is high with a broken business process. And you can track goods only when the end user makes data available- through phone calls.
2. The role of middleman
Then comes the middleman, who is none other than your broker. He does the settlement between shipping company and drivers. And takes up a commission of 20% of the total transaction! Why would you give such huge amount to someone who adds nothing to your revenues?
3. Lack of easy product movement
Trucking lacks 'easy product movement'. In your business, you wish to move goods according to your customer requirements. But with a broken trucking process combined with haphazard product information, can make you lose on a fluid goods movement.
4. Late deliveries
Hub and Spoke network in LTL (less than truckload- transportation of small freight load) faces big time issue. On-time delivery is majorly lacking, as time is unoptimized. You lack material visibility. As there remains uncertainty about traffic or road condition, delivery gets delayed. So, without coupling your 'time' with a 'tracking system', you simply cannot put things together.
5. Security Issues
Flaws in your security is something that affects trucking revenues badly. When goods travel from one seller to another, security becomes an issue. As you pass your goods through several hands, among multiple carriers and various transportation modes, you need to keep a diligent eye over the process. Since data is managed manually over the paper, chances are there they may get tampered. It is just 'a matter of time' when careless data handling can lead to negative results.
Hence, if a trucking business wants to strive in the 21st century, it must choose a self-reliable system like a robust transportation app. And it is possible with the much-established connection between shippers and truck drivers- with no middlemen with truck and logistics app development.

How Can You Overcome The Hurdles with Logistics & Truck App
Development?
While there are many difficulties to tackle, feeble 'real time communication' remains on the top. And this hampers the 'total revenue'. Idle/empty trucks and demanding customers can be placed second on the list. While dealing with these issues, you have to make your trucking profitable and affordable at the same time! Hence, a system is needed that embraces the present demands and commands a robust business. This is why trucking has now evolved with the help of best logistics & truck app development technology. You can have the solutions that can run on smartphone, tablets and similar handheld devices.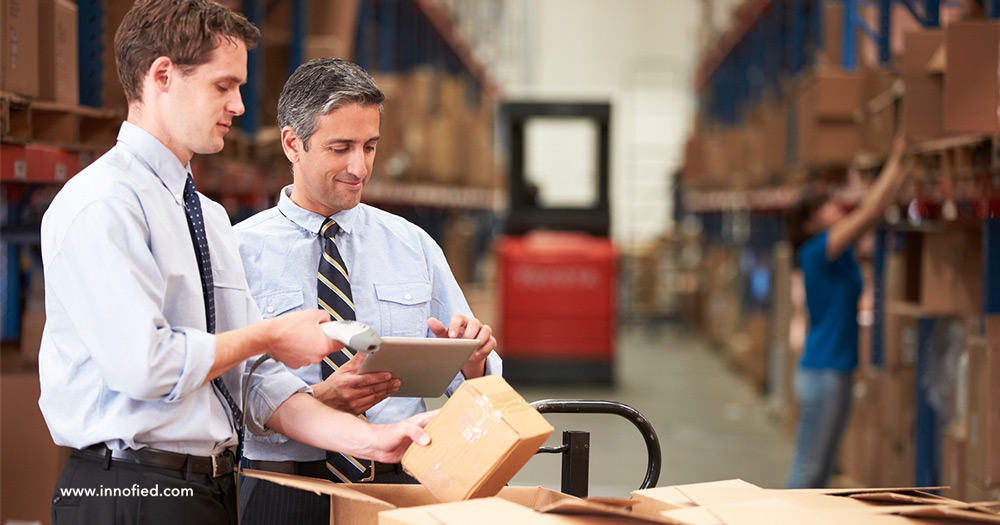 That's how 'Uber for trucking solution' has grabbed attention with their error proof transport service. They are raising the bar for everyone- just like Amazon did for e-tailers! After the taxi revolution brought by Uber, they have successfully ventured in logistics, namely UberCargo. And that bridges the gap between shippers and truckers. Eventually, different Uber for trucking app is developed and it helps increase business visibility on a global scale.
But before you know how truck &logistics app development can help improve your ROI, here's few examples of some successful Uber logistics apps that rule the market (to make it more convincing!).
1. How Cargomatic used Uber's technology
Cargomatic is a remarkable name in the Uber for truckers industry. It again offers two types of app: driver's and shipper's.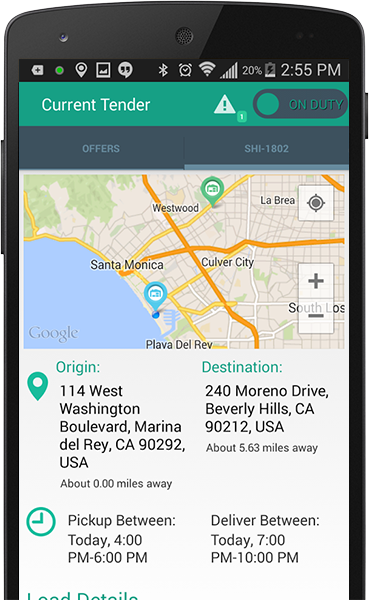 Whether the shipper needs freight dimension, pickup/delivery information and shipment details, truck app development can manage every inventory. The request that information generates is delivered to the nearest carrier. The driver app on the network accepts the job, and a notification is sent to the shipper. In short, this uber for trucking app for shippers cuts down manual hassles. Thus, a real-time communication happens with tracking details, saved in the app! If you want to develop an app for logistics like Cargomatic, you need a reliable web & mobile app development company. It must support your web admin server and app needs. 
2. How GoGoVan Cracked the solution
Another trucking giant GoGoVan from Hong Kong has followed the steps of Uber for logistics & truck app development. It connects on-demand delivery service providers with drivers has earned $6.5 million.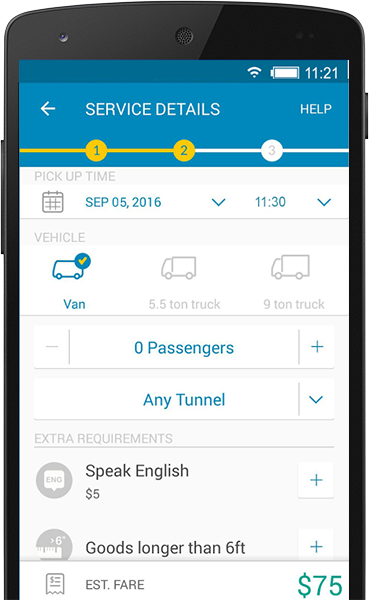 Started in the year 2013, GoGoVan has planned expansion in Singapore and many other cities in Asia. What probably has led success to their Uber for trucking business app? They have eliminated the middleman, improved communication and build a foolproof truck app development system- and this has resulted in better revenues!
These companies understand that if they want to earn more revenues, they need to streamline trucking. Hence, they eliminate middlemen and smooth out the process of pickup and delivery. So, when you want to earn and save money, your middleman stuck with phone calls, is not going to help! Instead, make an app for logistics that lets you do manage your logistics business on the go! The truck management app development will save you on a long run. Let's find out how to develop a truck app and help your business.
How Uber's Technology Can Help Your Truck Business
To build a flawless communication and cut down phone calls, you need to tackle the challenges involved. At Allride apps, we cater logistics mobile app development for our clients. Here's how you can do that:

1. Get A Better Control Of Your Business With Truck App Development
You must plan to have an active point to access data in an encrypted form. You can do it with a mobile app API. When you run a global business, you need to provide your partner the right information. In this stance, IOT or Internet of Things plays a major role in storing and sharing the data. With this technology, you can create a tracking app for cargo shipping. It will give you access to your data seamlessly and can keep it within the network of your concern. Creating a marketplace where you connect with your business partners or customers with transparency will boost trust. And you get a lasting relationship with your partner! So think to develop an iOS truck app or an android one for your business.
2. Why Uber's Trucking Model Has Benefits Over Traditional Truck Business
Traditional truck business is now history- where day-to-day decision making was a habit. Today, logistics need to work on a networked platform like Uber for truck app. For this, you need to come out of the 'zero-sum competition' and look beyond. There will be many logistic companies trying to rule you out. A razor thin margin between the revenues earned by you and your competitor is going to define your 'Name'. But, if you follow the standard mobile based trucking solution- a robust logistics & truck app development will keep you ahead of the pack. In not only gives you control over your fingertips but you get a detailed web admin to see through every business process.
Thus, it's important that you build a networked economy first. And truck management app development can be your best bet.
3. Want A Hassle Free Truck Business? Think About Multi-Device Uber like Trucking solution
GPS attached trucks are turning out to be a relief to truck owners. Navigation access with multiple devices associated with truck driver and the support center has become easier- within few clicks. So, whether you want to assign load to an empty truck or find a stranded truck- do it on your fingertips! Well, how to do it?
Related Read: Let's Stop Pretending. Uber for Trucking Is Actually In Vogue! Okay?
With you install your truck app and web based trucking solution in the driver and admin dashboard, your driver will not idle anymore. Even, a technical failure is easier to detect and addressed ASAP in logistics mobile app development technology. In addition, you can streamline the routes on your device to optimize manpower. And drivers, active on apps, can choose their shift per availability. So, at the end of the day, you save money and add up revenues!
Take Up Your Stand In Logistics
The structural mess of logistic industry is plaguing it with inefficiencies. Developing logistics management apps can ease your pain. Since there is no one size fits all thing, you need to customize your truck app development, for you and your drivers. And that must serve a solid backend structure to your trucking. It's important to have a well-detailed whiteboard session to carry out truck app development. In the next post, we will try to focus on specific functionalities of GPS and how can they impact logistics.