Call Me Cab Took Some Brazilian Cities By Storm
Call me cab has made my daily commute so much easier.





Winona Ryler
Their App Idea
The client had certain customization requirements which we did with utmost ease. We had the excellent design custom made for them and they loved it.
Real time communication

GPS integration

Seamless online payment

Instant booking and cancellation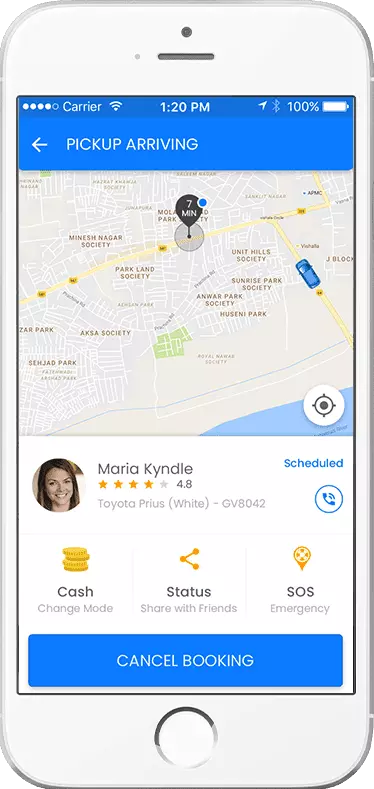 Features They Felt Difficult
There was no challenge as such for this project. To bring a perfect harmony between real user and taxi, we worked on real time communication using MQTT. It was aided with trip tracking and real time vehicle movement. Our developers made sure there was no time lag and seamless communication between drivers and users.
How We Made It Feasible?
The taxi app we created turned out to the best business driver for our client. It helped them to go live on the roads in few days. User can book cabs with least hassle. A seamless payment integration with real time tracking option, the end result was a completely working taxi app!
Technologies We Chose For call me cab
An Outcome They Never Thought Of
The client wanted some changes in our readymade app which our experienced developers did with utmost ease. To bring perfect harmony between the taxi and user, we used MQTT, and the result was outstanding. Both our client and the users loved the app!
Trusted By Great Companies