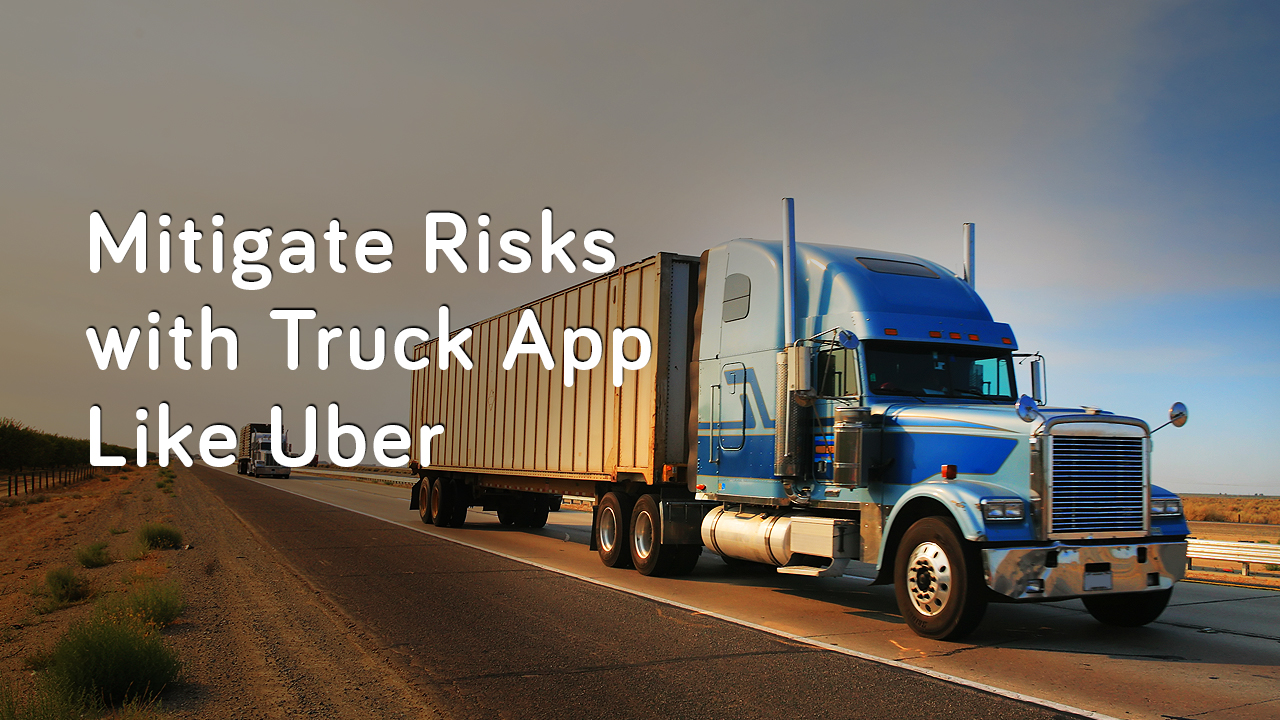 How to Mitigate Logistics Risks with Truck App like Uber?
Cabs, bus, truck, carpool, shuttle, tow-trucks, containers – there are a number of transports which makes it a huge industry.
The number of men and fleet involved in this industry is big, so do the number of problems associated. However, compared to cabs and bus, its the truck that faces gruesome situations at times.
Trucks having the lion share in the transport business, and are even associated with a large number of complex operations.
'Trucking industry comprises 80% of total freights done.' - American Trucking Association
Click To Tweet
With the launch of Uber, the cab industry has mitigated some of the posing threats. On the other hand, truck owners are yet to adopt some of the rapid changes.
What's the reason for which bus and truck are yet to witness an upheaval?
As said the reason is their cumbersome operations which are often overwhelming. But with the launch of Uber for Freight in 2017, logistics business players got serious and wanted to have a makeover in their processes. 

They are looking for a truck app like Uber.
However, things are much slower paced. Most of the business owners are yet to adopt truck solutions. But, delays will make your competitor win over more business and make you lose more customers. Are you ready to accept this loss? If not, what could be a viable solution?
Why look for a truck app like Uber?
There are a number of challenges that a trucking industry faces daily.
Logistics business owners feel pain-stricken handling them without any proper aid.
Right from taking new load order to assigning them to the right drivers, timely deliveries to managing emergencies. They have been crying out their pains for a long time but to their vain.
Read More: Problems Which Makes Logistics Business Cry for Truck App Like Uber
We had been quite vocal about the logistics challenges and features in our blog. We say often that trucking companies must have apps. So it is high time we disclose how apps for trucking companies we have been building helps to reduce the pains.
We will like you to show you how each people involved in the trucking companies get a separate solution with Uber like trucking apps.
Read More: Can Uber for Trucking App Become a Solution for Your Business?
None of the logistics business players will like to lose big revenue opportunities. In the midst of all, the high brokerage fees for bringing on new business is an alarming concern. Moreover, threats to security, missing information on the location of trucks and drivers lack a proper tracking technology.
AllRide Apps, a platform to build logistics management apps was thus launched with a problem-solving mindset leveraging both web and mobile technology.
We gauged the challenges faced by the trucking industry and came up with apps for trucking companies, and the launch of Uber Freight further backed our approach. We did a detailed study on the logistics and truck industry in our latest ebook. You can download the FREE resource and understand where you still lag and how you can cope up with it.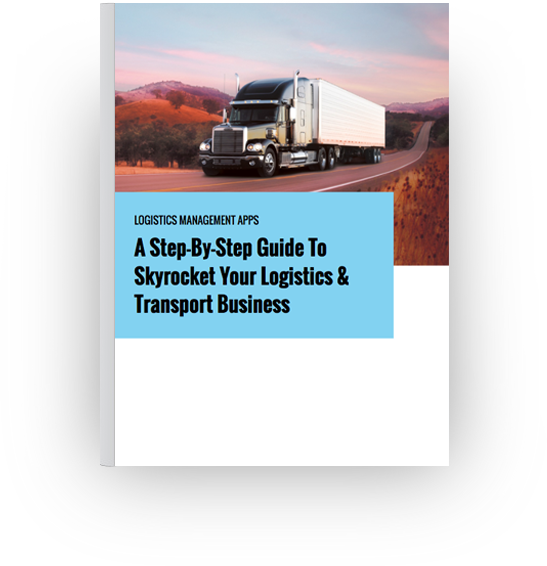 Tired of losing control over your trucking business?
This Ebook is for you!
Perks of Having Truck App Like Uber
If we look at a trucking company, we will find they have three key stakeholders. These are the people who are responsible to churn revenues for the entire system Who are they?
Carriers or truck business owners

Drivers

Customers or Peers
Let us take a quick look how apps for trucking companies can address the pain point each stakeholder.
How Truck App like Uber Helps Business Owners?
Now the one who owns the business feels more perplexed when things go wrong in his or her business. It is same with truck business owners. As they are the first to raise a concern, here's how logistics management apps can come to their rescue.
Shun middlemen and stop wasting your precious time
Stop haggling on the commission rates with your brokers. You have a digital solution in your hand that will receive new load requests from the customer directly. Even you can automatically or manually assign them to your drivers. Even a layman can use these admin-panels that simplify your daily workflows.
Do away with your worries of half-filled trucks
With the help of a truck app like Uber, you can connect a truck driver and ask for multiple shipping in the same direction/route. Just like carpool, why not truck pool and ensure high profits per mile. That smells MOOLAHS!
Fill up those blind spots with real-time tracking
Missing gaps and loopholes in your trucking business can gain better control with real-time tracking. You can create predefined routes, set speed limits and track if your driver does any violations. From lading bills to gas refill you can easily log costs from the driver app and make it available in an easy to manage format. Collect all sorts of data to unlock new opportunities for analysis and optimization.
Make your customer experience 'good' to 'best'
Now stop losing your customers with Uber-like truck solutions. Offering a truck app like Uber to the customers ensures a high-end booking experience and helps grow the business faster.

How Truck App Like Uber Helps Drivers?
Drivers are the thin thread of connection in a logistics business between shippers and carriers. They are responsible to drive loads to their destination, meet customer expectations and meet sales targets of carriers. Business owners want us to make the driver app with less congestion and it must be cumbersome-free to reduce the attrition rate.
Add more flexibility and simplicity to the way your driver carries out a delivery
With uber like trucking app, a driver can pick up and drop requests from their owners. They can pick up more than one deliveries on the same route with more flexibility.  Every time they will get a new request, and they have the choice to accept or reject and get a trip as per their route preferences.
See the video, where an Uber Driver enjoys a no-frills experience with the power of logistics management apps.
Resolve all your tasks on a single platform
As soon as a truck driver gets a load request, he also gets the complete details. Such as pick-up and drop location, time to pick up along with shipping destination, the shortest route, load weight and additional instructions to get the job done. The built-in navigation, traffic alerts, delivery time estimation makes the process smarter.
Updating bills are going to be more convenient
Drivers are required to sign those bill of lading, get delivery confirmation from customers, or have a record of the trip length. Even they need to mention the number of gas refills and toll taxes paid. So many paperwork to do. Drivers can now shun them updating everything with few taps on the app.
Payment has no hindrances
Drivers can easily view their job history and payment status on this single platform. Along with their ratings and review provided by the customers and other important updates from the carriers.
How Truck App Like Uber Helps Shippers/Customers?
Looking into the app for trucking companies that we have been working on lately, it is this segment of the app on which the business owners ask to put more stress. As it is the customer who will give them the business, so an interactive solution that can facilitate shippers with one-tap features, will be easy to load, unload, track and pay for deliveries is sure to bowl them over.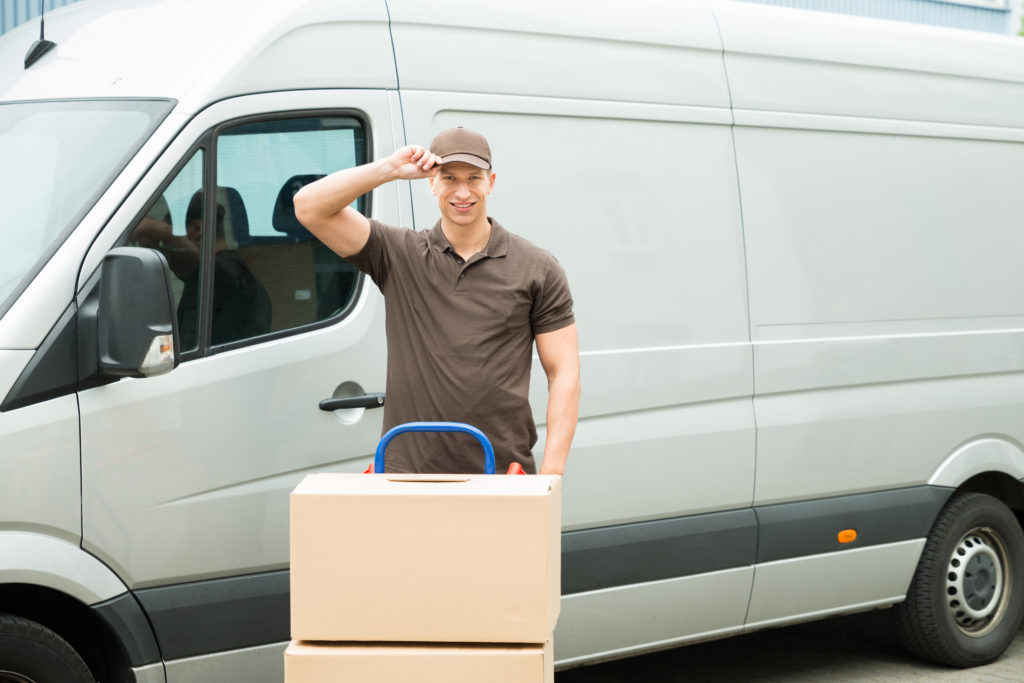 A need for seamless truck booking app
As the customer is going to receive an app from their carrier's end, so they want to ensure that the features embedded are seamless. From providing delivery details to load weights, additional instructions and payment modes, everything should be upfront. The truck app must also allow them with bulk booking features.
Sending real-time alerts
As soon as a shipment books, the shipper is going to get real-time alerts on the progress from truck arrival to delivery. Even the live tracking features ensure that the customers know where the packages have reached.
Allowing easy payment processes
Shippers can pay securely for their truck app like Uber easily by syncing their debit or credit cards or any other payment mode which carriers prefer to use. But against every payment, they will be receiving a properly detailed bill and usually with no surprises.
Wrapping Up
Every part of the logistics business is complex and needs great attention to make them feasible for three stakeholders – business owners, shippers, and drivers. As the business cannot run without any one of these – so make sure that you levy a solution that provides each with versatility, feasibility, and seamlessness.
If you are looking to build a truck app like Uber, I think your truck app developer must provide all the legitimate features we discussed. This will make the logistics business less cumbersome.
Are you ready to pump up your logistics business? Well, you can have a talk with our AllRide logistics growth strategist or take a glance at our amazing portfolios.