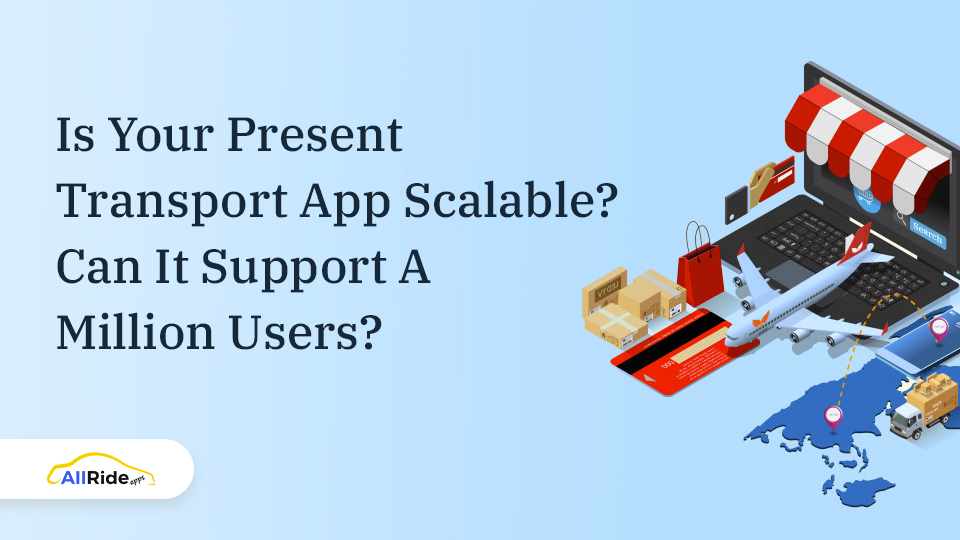 How To Build A Scalable Transport App: Step-By-Step Guide
It can be a limo, taxi, or bus which your transport business model supports, but is your transport app scalable? The scalability of an app refers to its capacity to perform smoothly even when accessed by millions of users, heavy workload, and multiple transactions. Before we explain to you how to build a scalable transport app, you should know why you need it.
What Is The Need For Scaling Your Transport Business?
It is very evident that a major portion of human activities nowadays is governed by apps. As far as transportation is concerned, be it a taxi ride or bus booking, operations are easy when done through an app. The major reasons why you should implement scalability tactics for your transport app can be listed as – 
1. Support A Wide Range Of Users
When you are launching an app, you are not doing so for a handful of people. You must have targeted thousands and millions of users who can do multiple bookings and transactions at the same time. A scalable mobile app framework helps your app to perform seamlessly, without crashing, even if a million of users use your app at the same point of time.
2. Open To New Technologies
Technology in all spheres, including that of app development, is developing every day. For example, in the case of Uber Ride, the app supports 18.7 million rides a day globally. In spite of such an enormous workload, the app never crashes or shows malfunction just because of its adoption of advanced scalability tactics.
It is quite certain that the technology you have used today to develop your app might go obsolete tomorrow. So you must stay prepared to mold your app model in the new technology framework for which a scalable mobile app framework is compulsory.
3. Support Business Upscaling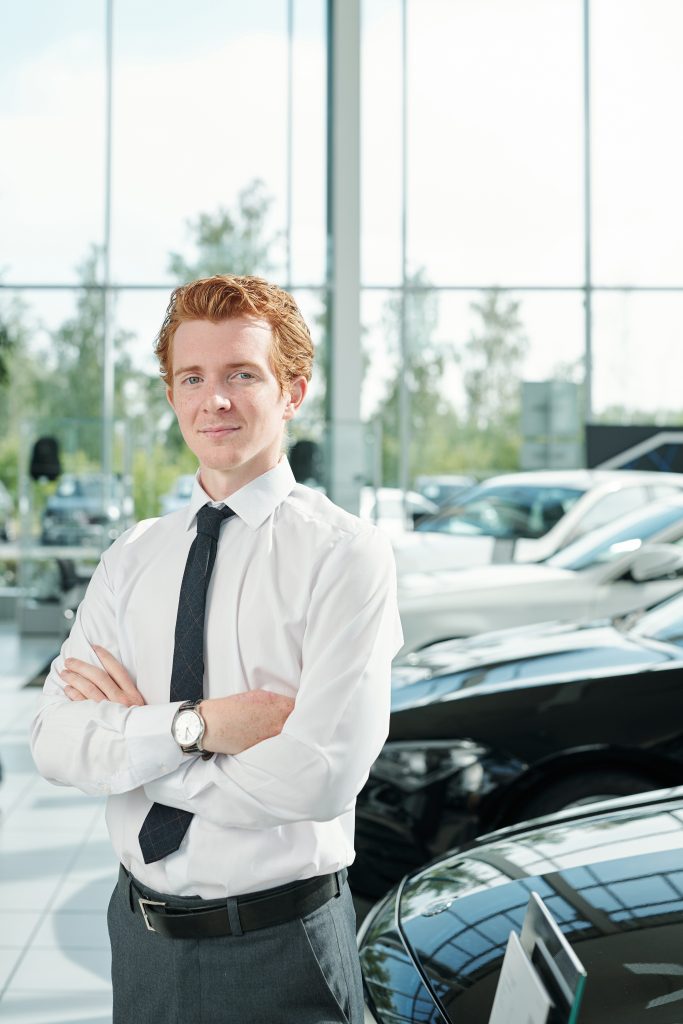 Just like technology, business practices, and strategies also keep on changing and upgrading frequently throughout the industry. To stay ahead in the competition, you must be able to upgrade your business model as well. As you are going to link your business model with an application, the later must be adaptable to technological improvements. Features of your transport app are the pillars to support the upscaling process of your business for which you must implement the app scalability tactics.
4. Higher Return on Investment (ROI)
If your app is not having scalable attributes, your upgrading process can go pretty expensive. Just keep it compatible so that you can embed new features as and when required for better user engagement and experience.
So, be it users, user activities, adaptation to new technologies or business models, you should come up with new strategies to scale your transport business. You should also avoid premature scaling, by which, an app is upscaled on the basis of future market predictions. Predictions are having a great probability of not coming true.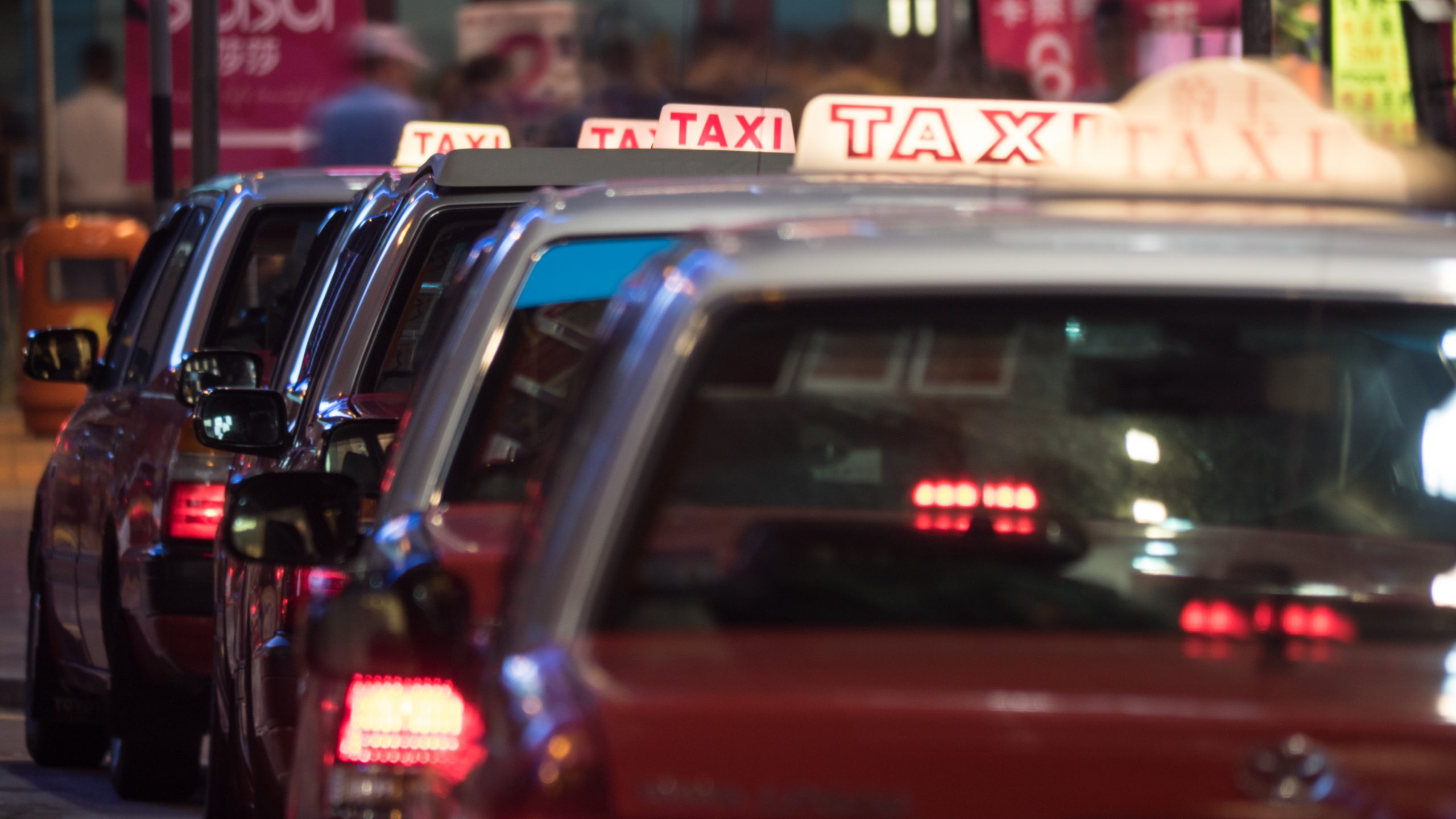 Now as you have the basic idea as to why it is important to make your transport app scalable, you must know how to do so. If you have a business idea ready to be implemented and you have already started thinking about developing an app, this guide is something you need. 
How To Build A Scalable Transport App?
Ideation, planning, and then execution – these are the basic steps to follow whenever you are thinking about creating something. In the case of building a scalable app, you have to follow the same, yet you must be particular about the technology you use in the development. 

1. Technology To Support Your Scalability Tactics
By now if you have made up your mind to develop a scalable transport app, it is a technology that will play the lead role. In that perspective, you must know which technology is going to help you in your process. The following are a few most important technical aspects which you must know and try to abide by for scalable mobile app architecture. 

2. Programming Language
The programming language has a great impact on the scalability of an app. Out of many, Elixir is the best functional programming language providing the best framework for highly scalable apps. That is the reason why applications with enormous user databases like WhatsApp and Pinterest use the Elixir framework.
3. Database
This is the second most important technical aspect as it is associated with all types of data storage, processing, and exchange to and from your app. To make your app more scalable, NoSQL can be a great option as it is a whole new breed in the segment to support scalability tactics.
4. Communication
Communication channels from your transport app must be scalable to support all modes, including the microservices, helps reducing business hassles. For this, you need a loosely coupled communication system to scale your services independently. In this context, Nats.io can be a great option.
5. Multi-Base Technology
If any of your resources like servers or databases fail to respond, your app is very likely to crash. To avoid such mishaps, it is wise to have replicas of everything. For this, MongoDB can be the best option to run your backend over multiple servers with load balancers.
6. Backend-as-a-Service (BaaS)
This is very much required for logic security safeguards so that only that much logic is passed to the client which can be verified. BaaS like Space Cloud pushes the operational logic to the client-side to reduce server load in a secured way. This facilitates your app to serve multiple requests at a time making it scalable. 
7. In-Memory Databases
Everytime it is not necessary to store all the data as it might result in a crash due to overload at times of peak active users engagement. In-memory databases like Redis performs read and write functions swiftly and stores data which are required. 
8. Rest APIs
You must handle sessional data of users to avoid your server and databases getting clogged with enormous volumes of user data. Redis and JWT Tokens are the best tools for this activity which frees servers and databases from storing session data of users. This upscales the performance of servers and databases even at times of enormous load.
How To Get A Scalable Mobile App Architecture?
To implement scalability tactics for your transport app, you must know that you can achieve the same in the following two methods – 
Vertical Scaling or Scaling Up
By this method, you can maximize the resources of a single unit to handle the excessive workload. For example, you can increase the processing power or memory capacity of one machine acting as your server or optimizing algorithms and application codes.
Horizontal Scaling or Scaling Out
In this case, you maximize the number of units of resources to handle an increasing workload. This can be like adding multiple resources of smaller capacity instead of using one single resource of greater potential.
Scaling out is the most preferred scalability approach used as the presence of multiple resources helps in operational continuity even if one resource fails. 
Steps to Build Your Scalable Transport App
Step 1: Cloud Architecture Setup
This helps you to be the only entity using the app on the localhost. This prevents data clashes and privacy breaches. Amazon Web Services like AMI, Amazon EC2, Amazon VPC, and Route 53 are best for this setup.
Step 2: Multiple Host and Database Creation
Use databases of established technology, active community support, and the latest tools like SQL to upscale the performance of your app. Multiple hosts will support your database and avoid the app to crash even if any server fails. This combination works well in all types of workloads.
Step 3: Setup Amazon RDS
If Amazon EC2 is the cloud architecture you are using, Amazon Relational Database Service (RDS) should be your primary deployment. Supported by Amazon RDS or Amazon Dynamo, you can host your own database software for scalable mobile app architecture.
Step 4: Multiple Availability Zones
You should deploy a slave database to RDS to support the app in case any of the hosts or servers fail to respond. This releases your app from resource availability issues with optimized use of elastic load balancers.
Step 5: Object-based Storage
Move static contents from servers to Amazon S3 or Cloudfront for better performance and enhanced workload handling capabilities. This also takes the load off the write master database.
Step 6: Auto Scaling
With such a deep intervention of technology in your business model, it makes the concept a bit complex. To simplify it, use auto-scaling by which the computing system allots only that much resource which is required at any certain point of time of operation.
Before you move on to the process of building a scalable transport app, you should have an idea about it.
Planning Your Transport App Development Process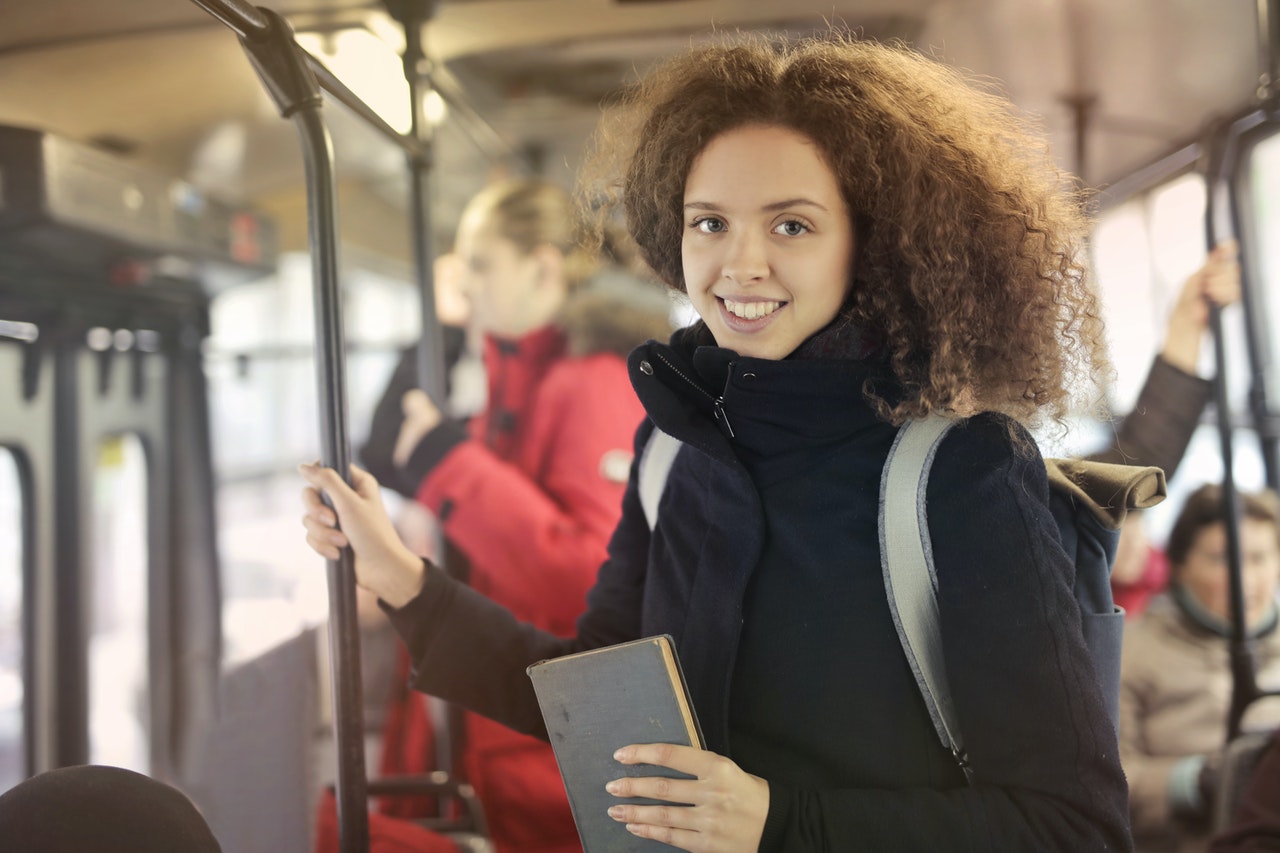 Everything starts with a plan, which goes for your app development process as well. If you are going to implement scalability tactics, your plan must comprise all aspects starting from current market research to future market planning. The following few steps can guide you better – 
1. Research and Estimation
As you are planning to implement scalability tactics for your transport app, you need a significant amount of research and analysis to do so. As part of your research finding, your report must have answers to points like –
What is your user volume expectation within 6-12 months of the launch of the app?

What type of data have you planned to generate?

What are the minimum and maximum times of engagement you have planned your users to fit on a single engagement?

What will be your strategy to manage users and data if it exceeds the expected or permissible limits?
These data will help you keep a record of the past growth rate and expected growth rate. This will assist you in deploying the right technology and resource for scalable transport app development.
2. Have a creative and flexible development team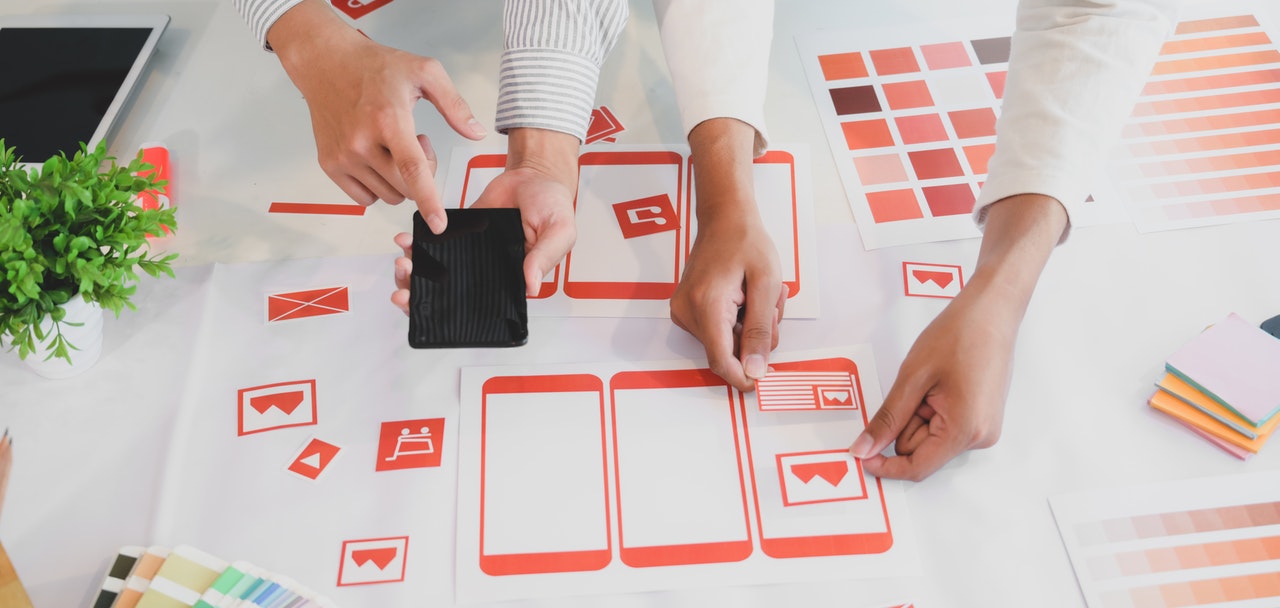 Never stick to a single developer who created the first code. Get it cross-checked with other developers in your team explaining to them that upscaling is your priority. You can come across scores of creative ideas to implement scalability tactics for your transport app from technical aspects.
3. Follow the MVP concept
It is a very common practice nowadays that users abandon an app after using it for a few times. By the Minimum Viable Product or MVP concept, you can launch your app with the minimum and most essential features. You can then update it regularly according to real-time user feedback and information you receive through the analytics.
4. Create Wireframe of the Project
It is always helpful to have a robust blueprint for your custom app. This helps developers to understand the exact purpose and functionalities of the app and coordinate with other stakeholders of the project. This should be done before coding starts so that developers can focus on the flexibility of the app open for future developments.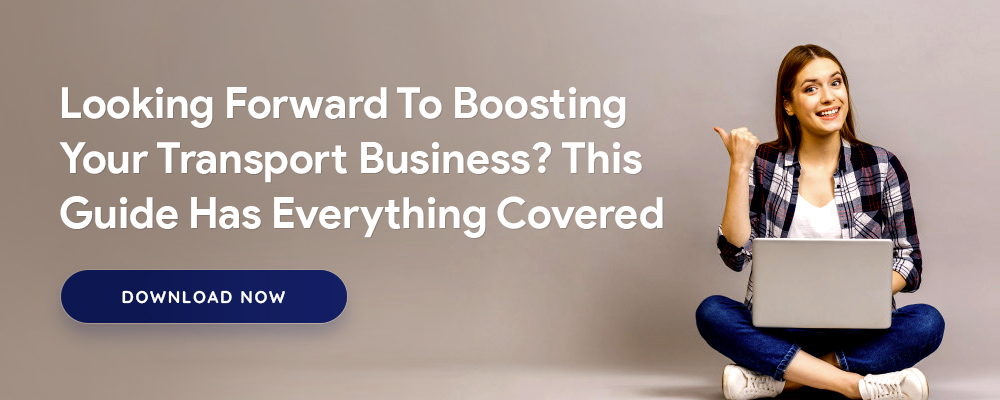 5. Focus on the TMS and FMS
Transport Management Systems (TMS) and Fleet Management Systems (FMS) are important aspects of your transport app. All features associated with these sections like real-time tracking, live position updates, and driver management must be the areas of your focus. Implement the latest technology to develop these segments for better service feedback and higher engagement of users.
Final Words On Scaling Your Transport App
Scalability is very important for the success of your transport app. If your target audience is in thousands and millions, you need very good planning. When your app is scalable, it can enhance growth, offer a good user experience for new users, and give you a better return of investment.
Additionally, ensure you have a suitable process to manage new servers as required. When your app reaches the on-demand status, stay prepared to implement advanced virtual machines that are connected to run each of the servers. This will help you stay connected with the latest configuration and be functional in your infrastructure in a fraction of time.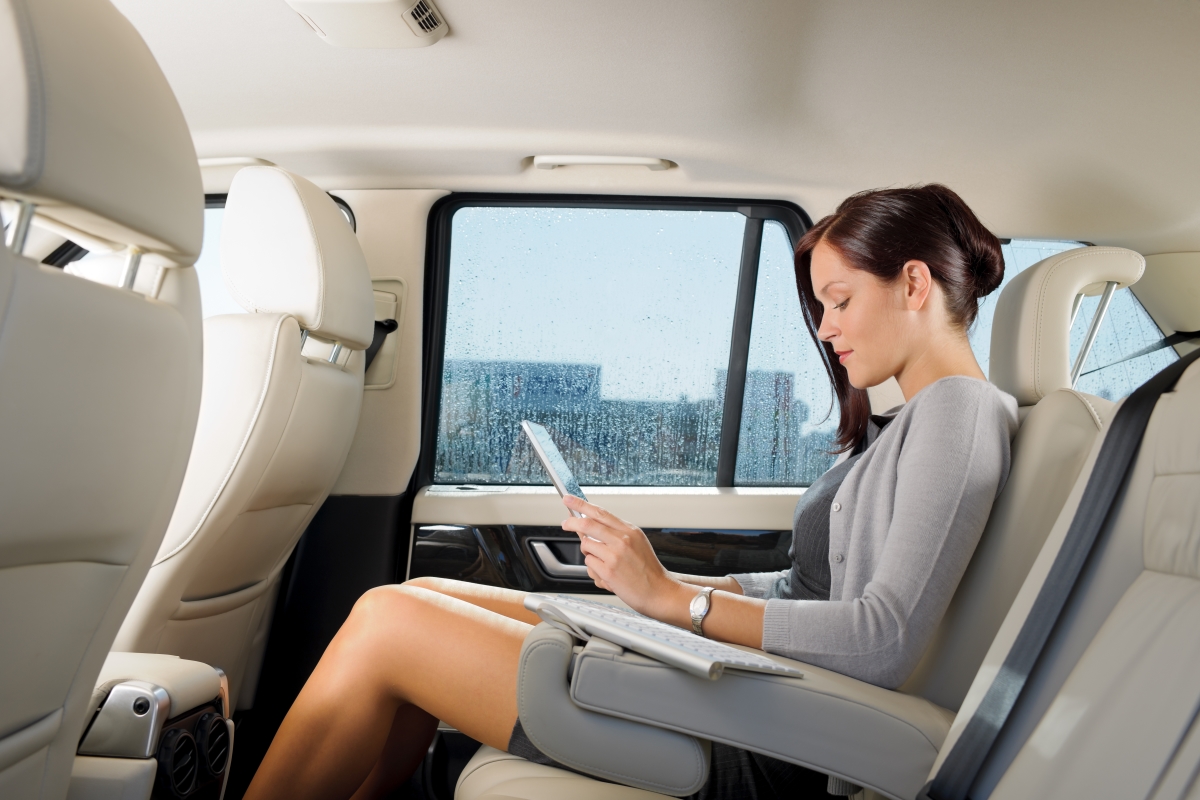 Any seasoned and reputed app development company like AllRide takes care of scalability from the first day of commencement of app development. Getting in touch with such a brand must be your major priority. Do not wait till the app serves all those current users, but begin the testing from the initial phase itself with the loading tests, performance tests, and scalability tests to receive the best results.
It is your approach to implement scalability tactics for your transport applications, as your idea can be as great as the next Uber. Always use branded and established resources by consulting the best transport app development companies like AllRide to get the best scalable application solutions. Connect with Allride experts today!