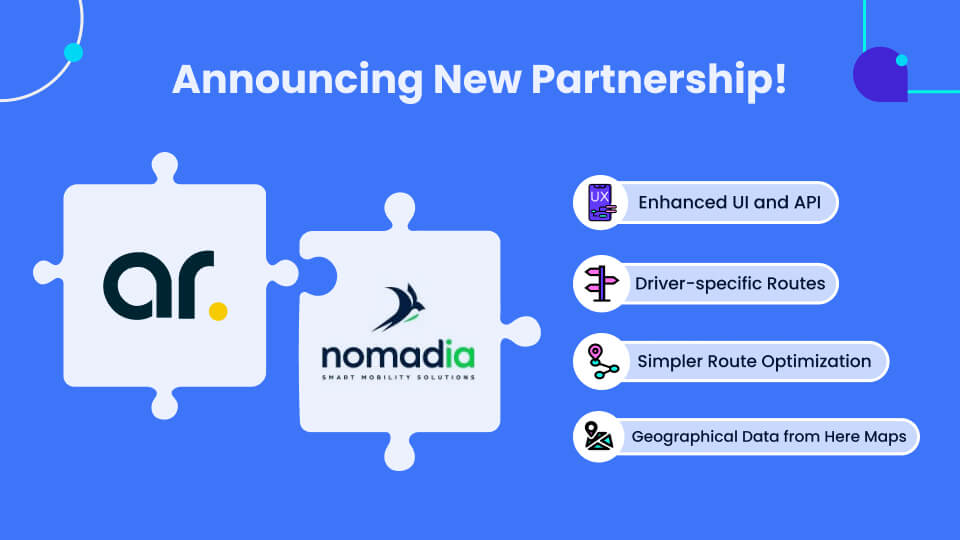 AllRide Apps partners with Nomadia to offer an "even better route optimization service.."
AllRide Apps has roped in another partner; this time, it's Nomadia, one of the leading online SaaS publishers of mobility solutions. This partnership aims to allow customers to generate realistic and profitable routes and monitor their real-world implementation in real-time.
Route optimization is an advanced GPS tracking use case that leverages the power of artificial intelligence to suggest routes that consider real-life constraints when planning. For customers, this significantly reduces the chance of failed deliveries and allows them to boost profitability by plying their vehicles on the most profitable routes.
Nomadia is one of the pioneers in developing innovative and environmentally responsible mobility solutions that improves productivity gains by 20% to 30%. The smart mobility SaaS solutions address the day-to-day challenges of field-based professionals.
A division of Innofied Solutions, AllRide Apps, is involved in developing customizable fleet and delivery management solutions for cabs, buses, logistics, e-bikes, etc., with high-performing, AI-driven smart solutions.
On the partnership, Swarnendu De, CEO of AllRide Apps, comments: "We are excited about this partnership and what lies ahead for our customers and us. We offer customized solutions, and working with Nomadia will allow us to offer an even better route optimization service."
Nomadia and AllRide Apps have a global presence, with sites in over 50 countries combined worldwide. The AI-driven solutions will be available for selection to customers immediately.