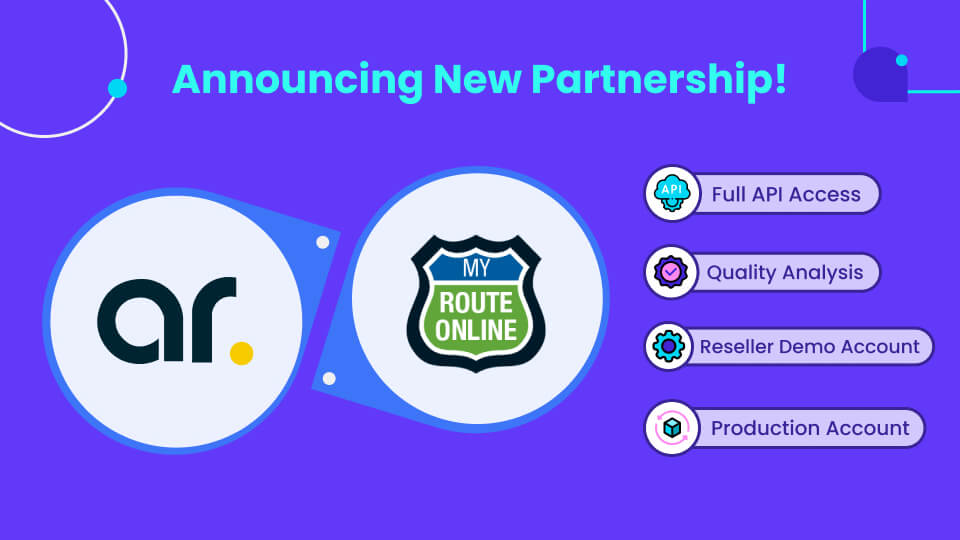 AllRide Apps partners with MyRouteOnline to power route optimization technology
MyRouteOnline, one of the pioneers in route planning services, has announced a partnership with AllRide Apps, a leading white-label software solutions provider. This partnership now enables advanced route optimization services for the customers of AllRide Apps, allowing customers to plan multi-stop routes and increase fleet efficiency by assigning drivers closest to the customers.
AllRide Apps, a division of Innofied Solutions, builds customized solutions for cabs, e-bikes, logistics, fleet management, and delivery businesses with high-performing, AI-driven, smart technology.
Swarnendu De, CEO of AllRide Apps, comments: "We are very excited to have MyRouteOnline on board, not only for our existing clients, but also for expanding our services to the new markets around the world. AllRide Apps is dedicated to building unique, affordable technology solutions for the transportation and delivery industries, leveraging the power of artificial intelligence and machine learning. We are always looking for ways to add more value to our customers, and this partnership is a crucial first step in the process."
Both AllRide Apps and MyRouteOnline have a global presence, providing services in over 50 countries around the world across the Asia Pacific, Europe, Africa, and the North and South Americas.