Trusted By 1,000+ Businesses
Experience The Power Of AI-Based Automation And Forecasting With Our Taxi Booking Software
With AllRide Cab, get ready to develop and launch your brand new taxi booking software or scale up your existing business with our premium quality taxi management software solutions.
Book a Demo
Try AllRide Taxi Dispatch Software
AllRide has introduced a car rental software solution to increase your rental productivity and profitability, thus reducing downtime. We build user-friendly software to help you stay ahead of your competitors with intelligent features and analytic tools, increase efficiency & profitability, and offer excellent customer support.
Learn How AllRide White Label Taxi Management
Software Can Help Grow Your Business
Our taxi dispatch software provides features that add value to your business. You will be able to track your business performance with our analytical tools.
Thanks to AllRide's effort, the app managed to launch successfully. We have searched online for a partner to develop our taxi app development. The team communicated effectively and successfully interacted with each milestone. They created a solid application that is useful for the company's advancement.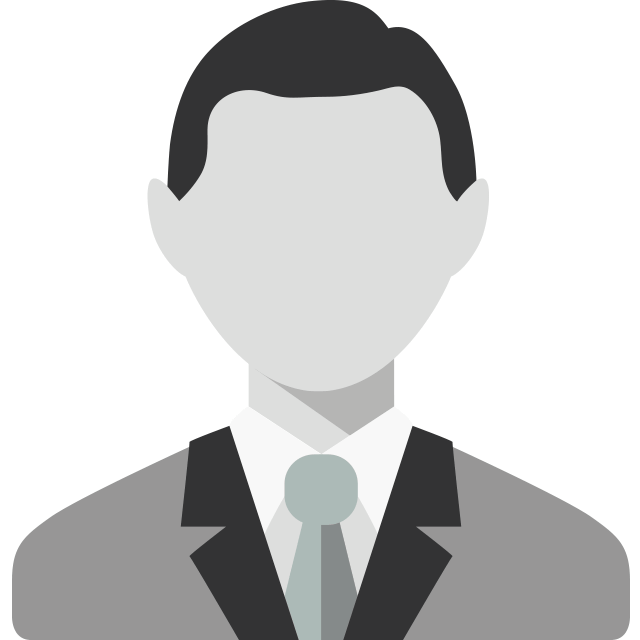 Edvaldo Ferro,
IT Coordinator, Merari & Sons Group, Angola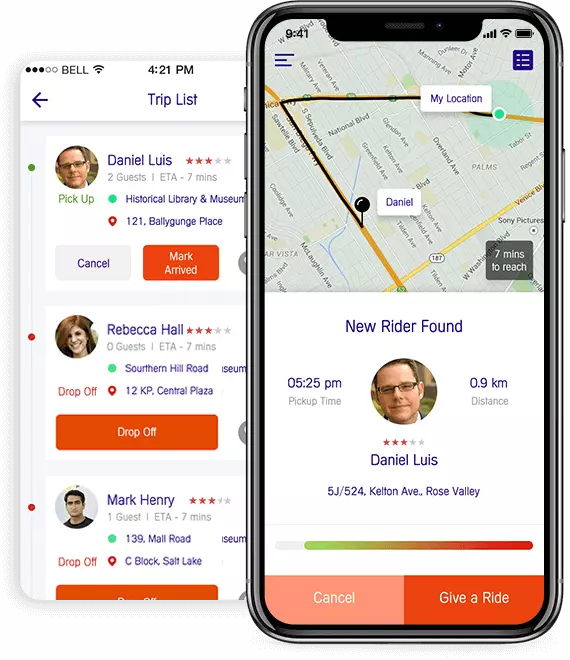 Driver App
Drivers literally are the driving force of your business, and the AllRide Taxi driver app makes sure they are well looked after, making it easy for them to find their next fare, complete journeys and get paid (even tipped!). The features of this app include:
Vehicle tracking
Surge Pricing
Automated e-receipts
Tip technology
Much more...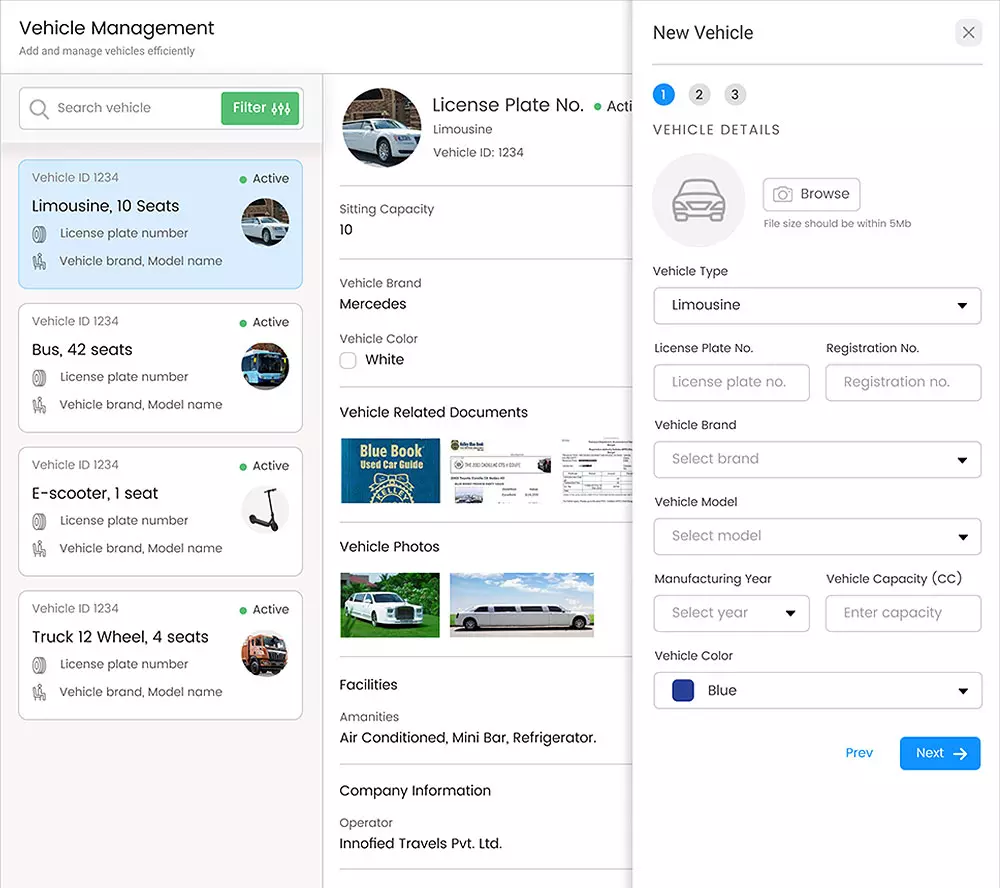 Dispatch System
Any taxi software solution needs a great dashboard. This one won't have a speedometer or distance counter like your drivers' cars. Instead, it's a comprehensive control center from which you can manage your taxi business. Its features include:
Manage Menus
Revenue Management
Promotions & Offers
Manage Deliveries
+ 20 More Features
6 Reasons To Choose AllRide Cab To Develop Your Transport App

Eye-catching designs
We'll ensure your user interface and user experience are of the highest quality, with designs that will give your website and/or apps real stand-out.

Fast delivery of solutions
As we have taxi app solutions ready to go, we can deliver some solutions in as little as 7 days.

Multi-lingual support
We can translate your taxi app into 53 different languages. Excellent! Excellente! Eccelente! Doskonaly! (you get the idea!)

Multi-currency support
Take and make payments through AllRide taxi apps in various currencies, no matter what language you use.

Outstanding value for money
We understand that investing in a white label taxi solution is a big move for your business. But our experience, our customer reviews, and our unerring commitment to quality prove we're a team you can trust to deliver game-changing, ai-driven technology for your business.

Free 30 day support service
We won't just deliver your app and ride off into the sunset. Instead, we'll be there to support you in case you want advice or even more features. The support is free for the first 30 days, plenty of time to get your business used to using your new taxi software.
Will AllRide App suit small taxi companies?
Yes. Our Uber-like taxi dispatch system is suitable for all transport companies- small, medium, or large-scale Taxi/Cab ride businesses. You own a feature-rich app solution with the best UI/UX designs by choosing us.
How quickly can I have my taxi booking software up and running?
It totally depends on the size of your company. For big transport companies, setting up the software and driver app in all their vehicles takes a little more time. Our team is set to meet your needs efficiently and on time.
To what extent is your taxi fleet management software customizable?
Our pre-built taxi fleet management software is ready to use, but you can always add or remove features per your requirements.
Will you help us push our mobile application to the app market?
Yes, we will deploy the apps in Google Play and iTunes. You just need to provide your App Store credentials and we will take care of the rest. For the admin panel and back end setup, we will deploy in your preferred server. We recommend using AWS as the server as it is the most reliable one.
How are we different from other similar taxi dispatch software solutions?
Captivating UI/UX design solutions to enrich your website UI & Interactive systems. Solution ready in 5 days as we have few ready-made solutions. Free monthly post-delivery support to make your app compatible with the latest operating system version. Multi-Lingual support that allows you to use different, translated versions of your taxi app in 53 other languages. Multi-currency support for multiple currencies, independent of the site's languages.
Will I be able to accept payments through the software?
Yes. Simply add your bank account details in the Web Dispatch Panel provided by AllRide Taxi. The AllRide Fleet Taxi Management software supports a payment system that can directly transfer payments made by customers while booking rides to your Bank Account. All payment-related information, including your Bank Account details, will be stored in encrypted format for security purposes.
How can taxi scheduling software help you in your transportation business?
Using taxi scheduling software for transportation businesses has plenty of benefits. Some of the benefits are discussed as follows: Enhances Booking Frequency: Earlier, the taxi business was only limited to the areas where the company was situated. Taxi booking software can increase your booking limits, eventually increasing the number of bookings.
Operational Effectiveness: Managing a taxi vehicle is difficult because one has to maintain goodwill in the business. Quality plays a key role when competition is high, and customer satisfaction is essential. Taxi booking software provides genuine reports, real-time updates, and other features to increase the efficiency and effectiveness of the dispatch process.
Enhance Return on Investment: Because of this, more and more passengers are increasing daily. Having a higher rate of interest together with that also increases the business's profit. Other benefits include passenger security, multiple payment methods, and better customer satisfaction.
What features should I look for in airport shuttle dispatch software?
You should take advantage of some essential features of airport shuttle dispatch software. Listed below are some of the vital features:
Booking management: The ability to efficiently manage bookings, reservations, and cancellations.
Ride assignment: Automated ride assignments based on various criteria such as location, availability, and capacity.
Real-time tracking: GPS tracking of vehicles and monitoring of ride statuses in real-time.
Notifications and alerts: Automatic notifications and alerts to passengers and drivers about ride updates, delays, and cancellations.
Reporting and analytics: Reporting and analytics features to track key performance indicators (KPIs) such as ride volumes, revenue, and customer feedback.
Payment processing: Integrated payment processing capabilities to accept online payments from passengers.
Mobile app: A passenger-facing mobile app that allows passengers to book rides, track their rides, and communicate with drivers.
What are all the payment options supported in a taxi dispatch system?
The AllRide Taxi Management System supports offline as well as online payments. Online payments include payments using a credit card, debit card, net banking, and UPI payment.
We'll Help Take Your Taxi Business To The Next Level
Uber has certainly been a gamechanger in the taxi business. And if your cab ride company wants to exploit the massive growth opportunities that go with having your own taxi booking software solution, go with AllRide Cab.
We'll provide completely customizable end-to-end taxi app solutions, so you can deliver the mobile convenience and digitization customers now expect from taxi rental firms and on-demand cab companies.
And getting your own taxi app solution has never been easier. Imagine seeing your brand and your own unique services on a passenger app that makes booking rides simple, a driver app that helps your team complete journeys more efficiently, and an all-powerful control board so those back at base can keep track of everything.