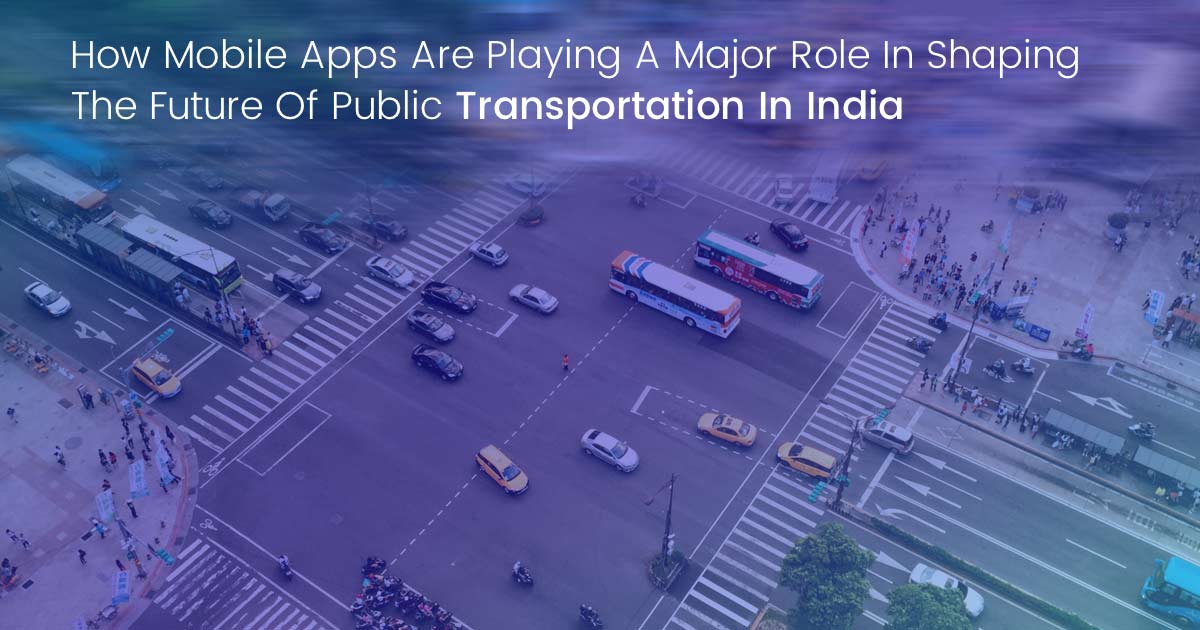 How Transport And Logistics App Is Shaping The Future Of Transportation
When I sat to write this ebook, I had many thoughts coming to mah mind. If with the rise of Uber we witnessed so many changes in the transportation services across the world. What were the eminent changes that India saw? Trust me! I think this blog piece was taking a toll on my nerves when I was listing the popular taxi apps, bus apps, transport and logistics app in India. There were so many.
Even the number of taxi app development companies, logistics app developers, and bus booking software has also shown an active growth. Now, I do not know whom to have on my list, but I will definitely like to name a few such as – Ola (homegrown app like Uber and Lyft), Porter, Trukky (best transport and logistics app in India), Zoomcar (first ever self-driven cars in India), RedBus or Ixigo, Shuttl (for the bus commuters). I don't think I covered all but did some of the majors.
Well, let us jump in! See how the transport and logistics app is changing the landscape of transportation in India.
Today – Transport and Logistics App are Like Gamechangers!
A few clicks on your mobile, book a cab and wait for 7 to 8 minutes. The cab is at your door just on time! You are neither required to haggle nor pay a high fare for the cab you hire. The car comes to your doorstep instead of you running after them. For this overhaul, all credit goes to public transport apps. After all, it is the recent buzz.
Since commuting to workplaces is growing tougher. So public transportation industry invites large changes. They are now focusing more on smart mobility services. They also want to widen the recognition of "information everywhere" to disrupt the transportation status quo. The digital influence is all set to change the experience of the passengers. It helps to set new expectations that will shape public transport services, across the globe. Moreover, the viral growth of the smartphone in the last three years has made us more app inclined. Thus, transport & logistics industry strikes the right chord and started to develop apps to lessen the daily challenges that a commuter faces.
In India too, we are witnessing a rising trend in transport app and logistics apps. Maybe to fetch an auto rickshaw, cab, shuttle, or enjoy rideshares, or check traffic details on the way with a few click on apps. Let us take a look at the ways uber like apps for truckers, taxi or buses are shaping the future of public transportation.
Get An Auto-Rickshaw At Your Doorstep
We definitely use mobile apps to book cabs, but to get an auto we usually stand out on the road and flag one down. But gone are the old days – especially if you are in Delhi or Bangalore, you can ask an auto to arrive at your doorstep. Auto booking apps are comparatively new but some have already started to gain traction.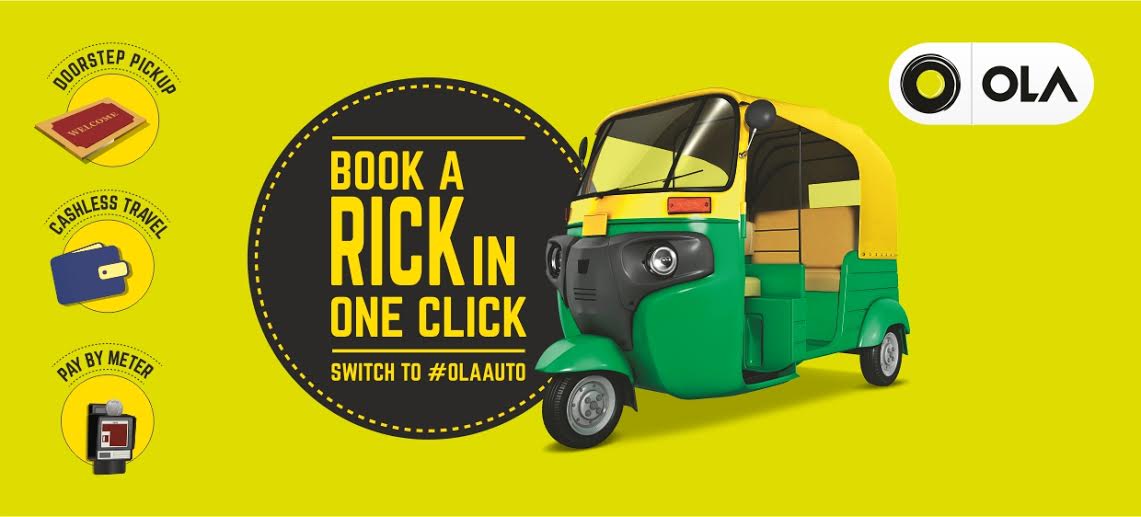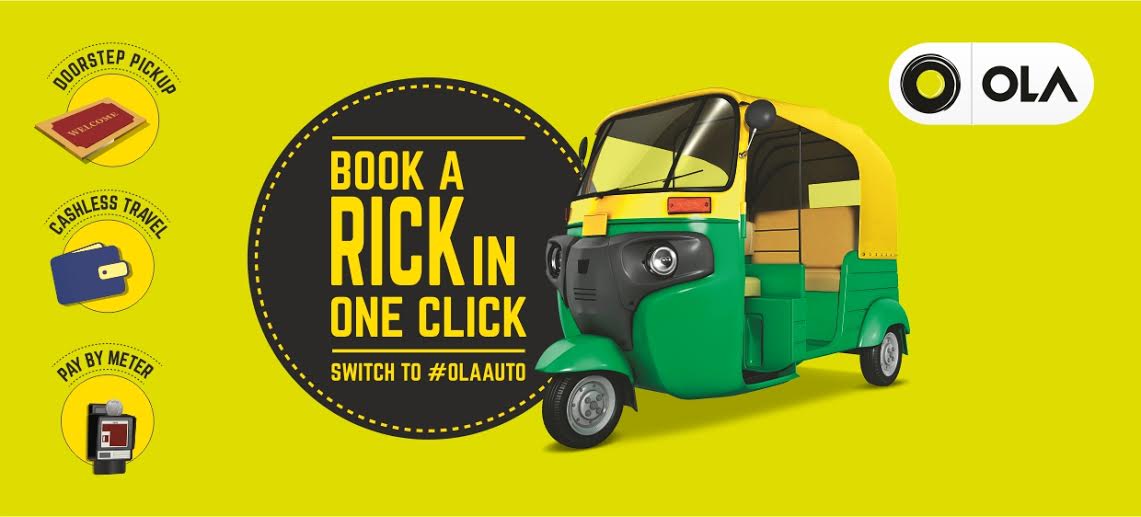 Like Ola Auto, which is an online auto-booking service available in Delhi, Bangalore, Pune, and Chennai. It allows to give pickup and drop locations, track the auto and wait for an auto-assigned. You can pay the driver in cash or pay via Ola Money. Poochho is yet another app for Delhi commuters launched by Delhi Integrated Multi-Model Transit System (DIMTS) to call autos. This is an Android only app. We must mention Jugnoo who reaped large ROI up to 90,000 transactions in 7 months by delivering hyper local services at Chandigarh with the help of their chain of auto-rickshaws. Started in November 2014, they now receive more than 3000 orders daily. We also have in this list G-Auto (providing service in Ahmedabad), Autowale (catering services in Pune), mGadi (available in Bangalore)
***Some project has been dumped for the time.
Introduction Of Bike Taxis
Kolkata has launched their first Bike Taxi called KBikeTaxi.
After auto-rickshaws, it is the two-wheelers on the row. They too offer commuting services to daily passengers, across the cities of India. Bike taxis are faster and comfortable compared to any other mode of transports. The drivers are fully trained to carry out rides wearing uniforms for quick identification. These pillion riders come with a helmet, riding latest models of bikes to ferry customers to their desirable places. Baxi is one such recently launched uber like motorcycle app, which helps to call two-wheeler anywhere in Gurgaon.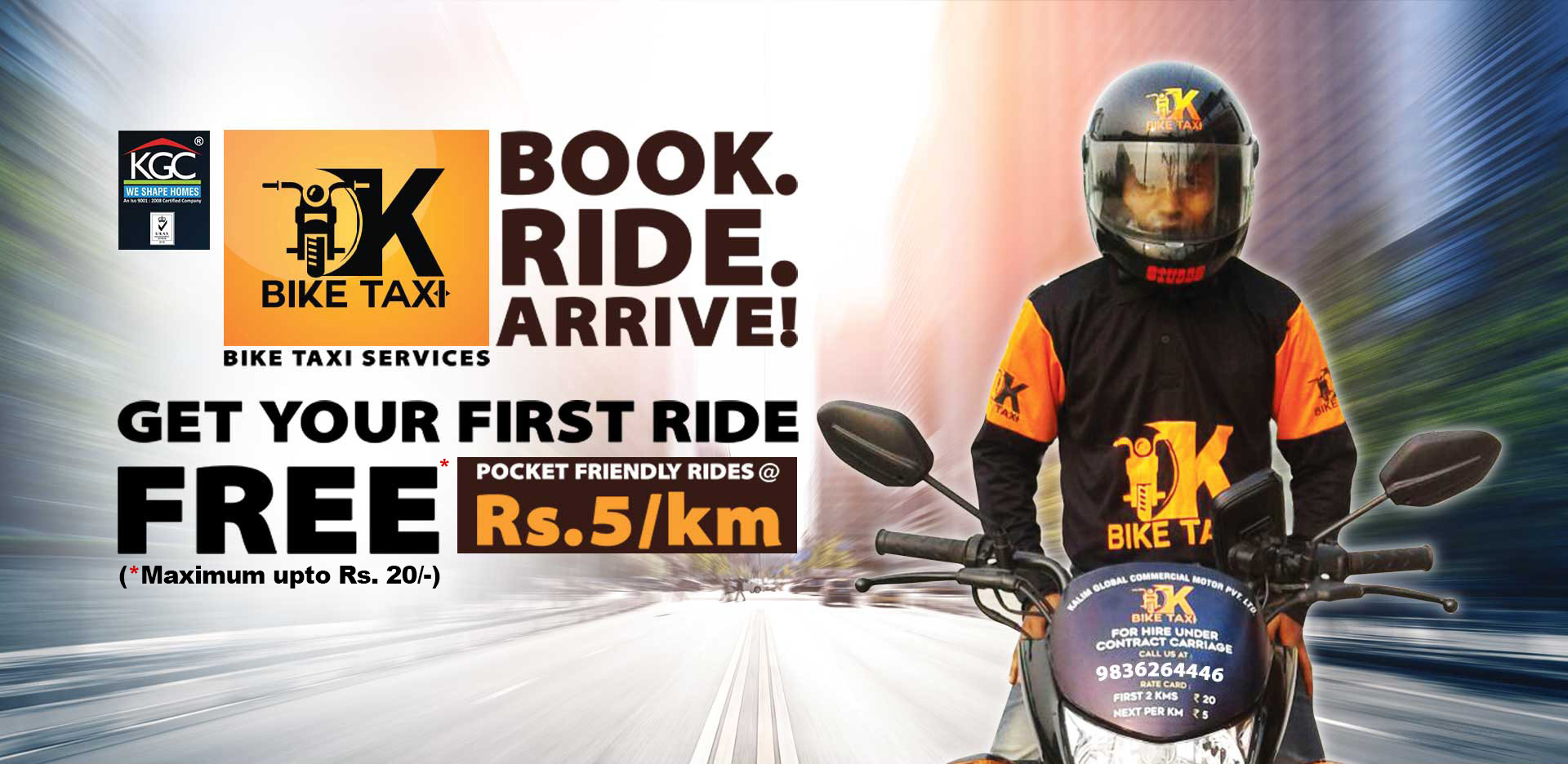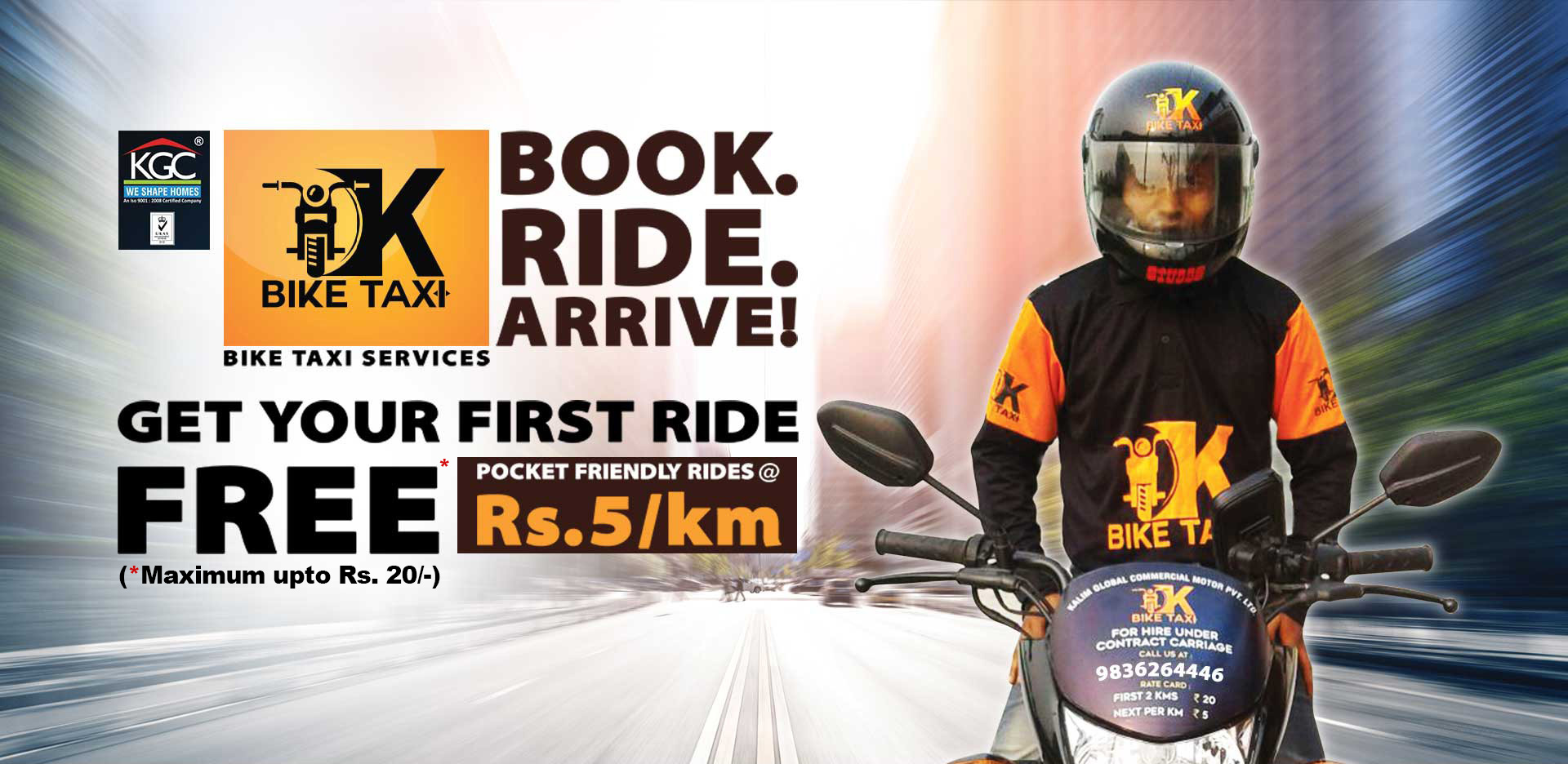 For a trip from HUDA City Centre to Cyber Park, or from Sikandarpur to Cyber Hub they charge only Rs.25. It is an Android-only app. Next in the row is the newly-born M-taxi, a compelling bike taxi app that rolled out in Gurgaon on December 1, 2015. Their bikers carry extra helmet for the pillion rider, they ensure hygiene and provide disposable caps and wet tissues. KBikeTaxi is one of the recent addition and it is getting immense popularity already in Kolkata. However, the services are available only at Saltlake, Sector V, Rajarhat, and Newtown.
Introduction Of Shuttle Services
India's public transportation future is not just about Uber anymore or the homegrown Ola. To solve the office commute problem, a number of apps have been developed to avoid the high-priced taxi services and crowded public transport. These are shuttle bus services, though a little expensive than the public buses but cheaper than taxis.
Shuttl, a one-and half-year-old startup providing air-conditioned bus raised $20M to accelerate shuttle services in Gurgaon and Noida region. The service allows travelers to find a route, buy tickets and take a bus via iOS, Android or Windows app. Ola Shuttle has also rolled out recently in Delhi NCR and Bangalore, covering 100 routes with 500 shuttles. The buses have air-conditioning, Wi-Fi access, and in-vehicle entertainment. To solve the city's deteriorating traffic situation at the same time, provide a comfortable and convenient public transport ride, ZipGo aggregates AC bus shuttle services in Bangalore at just Rs.29. Commut is yet another app which has recently been launched in the Hyderabad region to solve the daily commute issues of IT hubs.
Metro, Bus And Local Transport Timetable Apps
If you are living in the metropolitan cities of India, then you will be aware of the kind of challenges one faces with respect to the traffic. Though many of us don't mind taking a metro or a local bus to commute, we avoid as we are not aware of their schedule. To cease their problem, a number of apps have come up.
Here we must mention Ridlr which gives real-time information on bus and metro schedules in 24 cities and counting. The app helps to plan and optimize people travel's around the city. Apart from schedules, it tells about roadblocks, diversions, and daily traffic updates. Trusted by 28 million riders across 750 countries the #1 local transit app Moovit is here. It is recently launched in Bangalore. Transitpedia is yet another app that has raved the market giving local transit help in multiple cities of India. It helps you to overcome the fear of getting lost in an unknown city.
"Presently, Transitpedia is available in Mumbai, Pune, Bangalore, Hyderabad, and Delhi."
Introduction of Uber like Apps for Truckers
Just as a taxi app development company is giving an adrenaline rush to the taxi businesses. Logistics also has jumped on the bandwagon. Like Moovo launched in 2014, the company raised a good amount of funding from Yuvraj Singh YouWeCan Ventures and other investors. Blowhorn is yet another intercity logistic startup raised an undisclosed amount of seed funding in November 2014 from Unitus Seed Fund from Tim Draper (founder & managing partner of Draper Associates).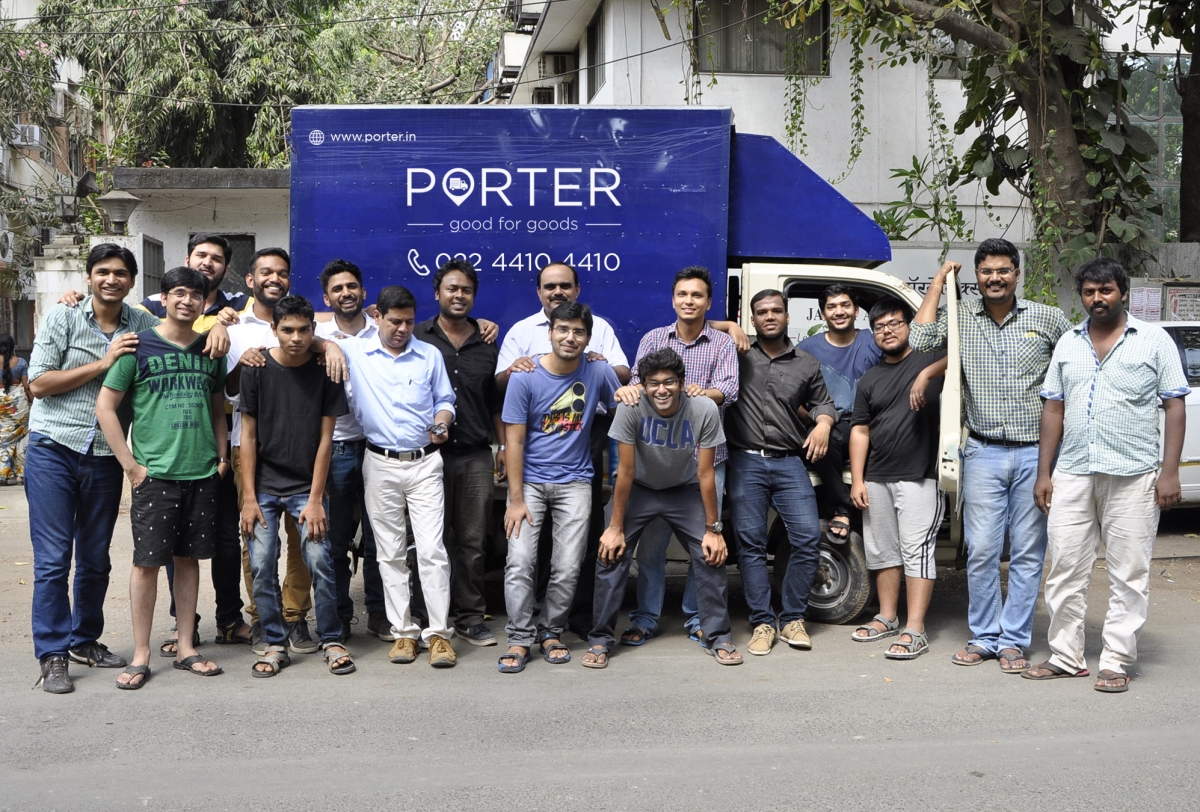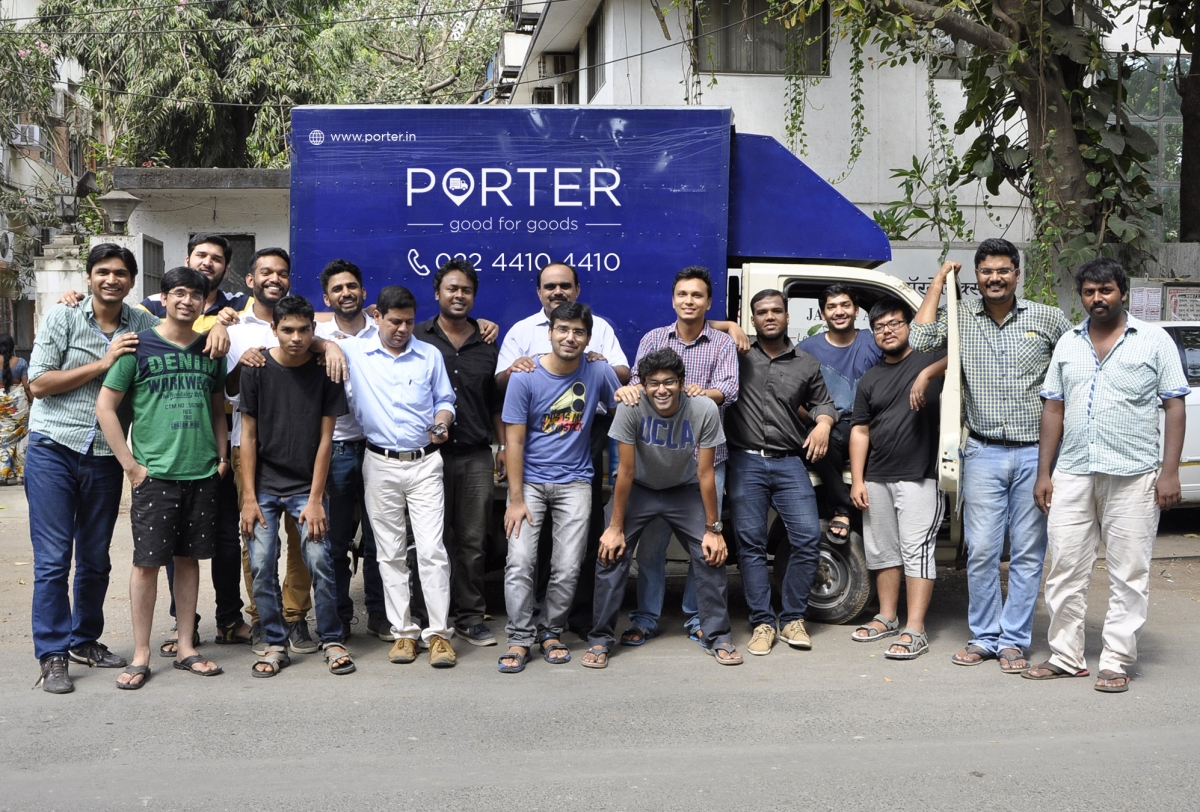 The Porter whose name should be mentioned as it works on a model similar to uber like app for truckers and raised $500000 from Kae Capital in seed funding and in June it received $5.5 million in series from Sequoia, Kae Capital and other investors to facilitate geographical expansion. That is no doubt huge enough!
Read More: Want to Uberize your truck? This guide can be of quick help!
Idea Of Car Free Society
We often rideshare with neighbors and colleagues to share the cost of the journey if you are commuting to the same place. Many in city register for carpool apps to connect car drivers with those who ride in the same way. This helps to reduce traffic congestion and pollution. Yet as many are doubtful about traveling with strangers in a car, so the app companies have enforced trust by seeking authentication proofs from their members. Many use a rating system at the end of the journey and many launched 'female-only' car pools to filter the rides.
Apps like BlaBlaCar that help to connect people looking for a city-to-city ride. Before getting in touch, you can check the car owners Facebook Profile. Over 10 million people are using the app daily across 20 countries. For those who have to cover long distances to their workplaces every day there Orahi. It let you connect with fellow members who stay close to your home and travel daily in the direction same to you.
"Orahi services are available in Delhi/NCR at present and has over 20,000+ fully verified corporate members."
Click To Tweet
Are Your Ready to Join the Transport and Logistics App Revolution?
No not just like any other taxi app development company or bus booking software or logistics app developers. At AllRide Apps, we understand the need of tailor-made solutions to meet all needs of various transports. So, if you are thinking to launch transport and logistics app, talk to the experts and gain a better insight.
In my latest ebook, How Mobile Apps Are Fast Changing the Transport Industry might add some new salt to the business you run. It will help to swap your conventional business to something that new age Millennials and fast commuters love to have. Well, I did a general case study and I think, its time to know your opinion as well. So let me just reveal the transport and logistics app landscape as I have been seeing recently. However, I may not have covered all. If you have more please share them in the comment box. It's time to explore how apps like Uber and Lyft or truckers improve a business relationship and spur ROI generation.