Trusted By 1,000+ Businesses
A Complete Product Suite of Hand-Picked Features
Door-to-door milk and dairy deliveries are back in a big way. Thanks in no small measure to the mobile on-demand technology the like of which we're experts at building here at AllRide Delivery.
We have ready-to-go milk delivery apps powered by awesome AI that can be adapted to suit your brand and carry the features you want. We're ready to make your milk delivery business the cream of the crop.
GET A FREE QUOTE
Milk Delivery Solution With AI-Driven Dispatch System
If you're looking to set up a new on-demand milk delivery business, or you're looking to upgrade your existing operations to supply the ease, convenience and mobility customers expect, you';re in the right place. Because we're the right team to deliver the various milk delivery apps and software solutions you need to establish an online, technologically advanced operation with the variety of features needed to succeed.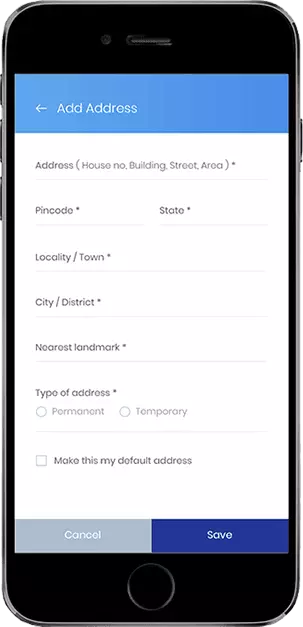 Driver App
Milk doesn't need to be delivered in slow milk floats anymore. Your team of drivers could have push bikes, motorbikes, even cars. This app will connect them to your milk and dairy product suppliers and your customers, so they can act as the go-between, picking up product from the former and delivering it to the latter. The app features :
Live GPS for easy pick-ups and drop-offs
Direct communication with customers
View order visibility
Much more
Deliver Software Solutions
We've Developed
Why Choose AllRide Delivery To Take Your Business To The Next Level

Exceptional Design Skills
We're proud of the software solutions we've built, all of which can be used as the basis on which to build unique and branded apps for your business. Our team has expertise across various technologies, and in ui and ux, and will use their skills to deliver milk delivery app solutions that will delight you and your customers.

Rapid Response
Give us the go-ahead, and we will swiftly move into action, building on and adapting our templated software solution to deliver all the software you need to establish a milk delivery business that can give customers the quick, on-demand service they crave.

Budget Friendly
Who's got a bottomless pit of cash to splash out on developing or establishing their on-demand milk delivery business? We know that you're seeking value for money, which is why we have developed a base solution that means plenty of the work is already done. That allows us to set a development price that suits start-ups as well as established businesses.

A Supportive Team
We want everyone to get the most out of the products we develop, which is why we ensure you get our full support during the project as well as post-delivery - and for the first 30 days we provide our support services for free.

We Talk Your Language
We can deliver our milk delivery software solutions in no less than 53 languages, so whatever market you're looking to operate in, your apps will speak the local dialect.

Make And Take Payments In Multiple Currencies
Ours truly is a global solution and the fact that we can design your app to take and make payments in multiple currencies proves it.
Answering Your AllRide Milk Delivery FAQs
Mine's a smaller milk delivery business. Will your software work for me?
We've taken care to ensure our milk delivery base solution has the scalability to suit businesses of all sizes, and those that experience growth.
You say you can deliver your software quickly, but how quickly?
Obviously, developing software solutions is a complex business, but so much time is saved by basing our solutions on our pre-made, ready to go software. Delivery times depend on the size of your business and how far you want to divert from the pre-made solutions and features we have.
What sort of customization can I get?
As much or as little as you want. Get the features you want and remove the ones you don't. We can brand-up your apps to help make your milk delivery service famous in your area.
How do you approach milk delivery software solution projects?
We have a well-established way of working that's proven its worth, and we hope you will soon see the benefits of working with us. You can see more about our project management stages and steps here.
Can you get the app you develop on the market?
Yes, we're happy to upload your apps to iTunes and Google Play so they're available for download. And your backend and admin panel will be hosted on your chosen server. If you're happy to leave it to us to choose the server, we'll pick AWS.