Should You Make An App Like Uber?
Cheap fares, cheaper discounts, optimum convenience – the perks of traveling in an Uber are just wonderful, aren't they? Well, it didn't happen overnight. There is a vital aspect of Uber that not just you, but any taxi startup can copy and make an app like Uber to grab a share of the taxi app solution's massive success.
But should they?
That's the question. Not owning a car is no longer a huge problem. With thousands of people (with the ability to afford surge pricing) already wondering how to get around, the time seems right to develop an app like Uber.
We all know that Uber has successfully captured the twenty to "fortysomethings" market that wants to go home in comfort after an exhausting day at work. However, this market is not the only reason behind Uber's growth. It didn't skyrocket the pioneer taxi mobile solution's growth alone. Probably the biggest reason behind Uber's growth is its amazing design.
How Uber Did It:
A worldwide blockbuster like Uber doesn't really happen if consumers are not made aware of the cheaper, more comfortable, more convenient, more luxurious option available to them. When that new player enters the ground with a proper business model and begins to snatch revenue from others who have been there for a while and running a monopoly, the industry starts to actually notice the new player.
Related Read: How Much Does It Cost To Develop An App Like Uber?
Uber has been disrupting taxi services within every new market it has entered, proving that monopoly is not everlasting. Uber has successfully proved that monopoly can be broken with amazing user experience design and delivering a superior product experience.
Here's what Uber's Amazing User Experience can teach you.
These things show how dedicated Uber is to designing an exceptional user experience.
1. Deliver an Intentional Consumer Experience and Build Loyalty Through It
It goes without saying that the car treatment and amenities that Uber offers are leagues ahead of its traditional counterparts, just think of the clean water bottles and candies inside the highly maintained cars! These small touches represent thorough attention to detail and add up in the overall customer experience. Through these small details, Uber creates a sense of luxury, which is loved by its customer base.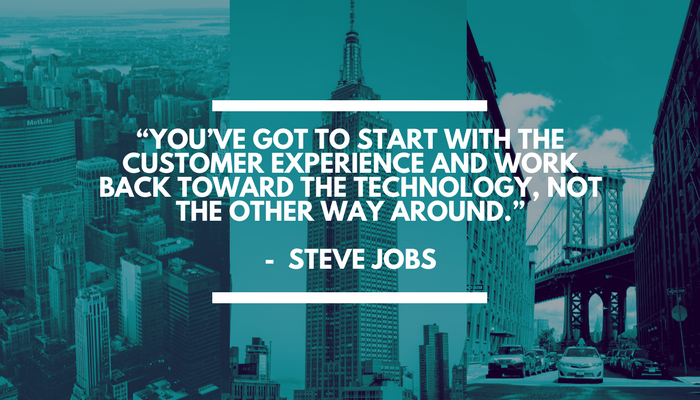 You can attract the imagination and loyalty of your target customer base by following an uber like app template which delivers such an exceptional experience. This will put you ahead of the competition and of course, boost your ROI.
But,
The most important thing is, you'll need to have the goal of being different from your competitors by delivering a superior overall experience in your taxi app solution. You can't be different just in terms of cost and be done with it.
2. Simplify Everything, So That The Experience Is Improved
When Uber created its physical service experience, it was aware of the fact that a simple customer experience can change everything. And it did. Uber made everything so simple that even the least tech savvy person can hail a cab in a matter of minutes. The sheer simplicity and intuitiveness of the taxi app solution changed how people booked cabs forever.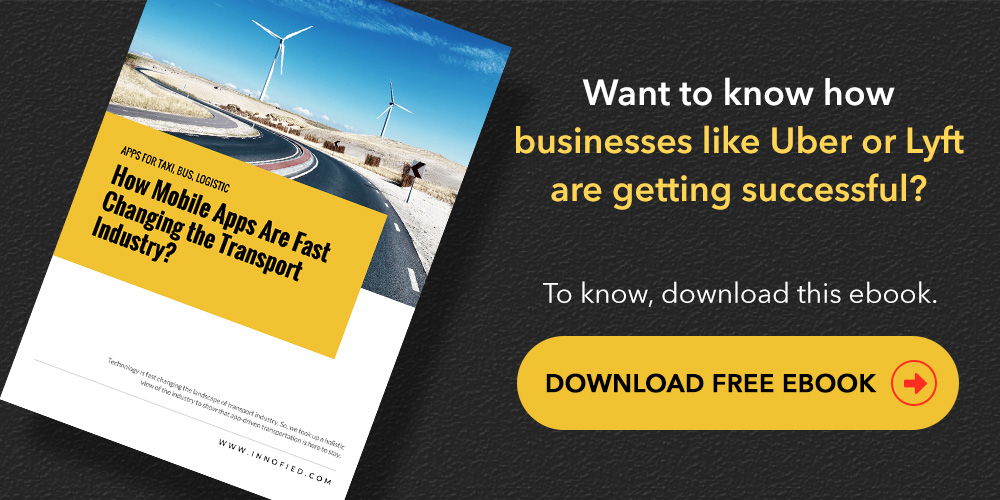 You too, can use this idea as a base for your customer experience strategy. Keep these three things in mind:
Simple installation/setup
Ease of use
Intuitive settings that focus on the customer's needs at all times
Here's how Uber simplifies everything.
3. Bridge A Gap
There was a gaping hole in the transportation industry, which Uber spotted and filled. For those who do not travel by a car, getting around in a taxi used to be a pretty low-end thing. That is, until Uber came into the picture. Uber made taxi rides luxurious. And it didn't stop there.
Related Read: How To Make An App Like Uber? Answer These 7 Questions.
Every business exists to bridge a gap, to fulfill a need, to serve a purpose for consumers. But while most companies go for the same business models that have been around for some time, Uber did something completely out of the box. Those existing business models are not always fit to solve all the challenges that customers face. That's why with a unique business model that addresses customer pain points, Uber grew to be a phenomenal success.
When you have a taxi mobile solution that addresses your customers' pain points, if yours is a really good business, it would continue to innovate so as to keep providing exceptional service to users. So did Uber. Uber stayed on top of its market and it is now staying on top of its industry.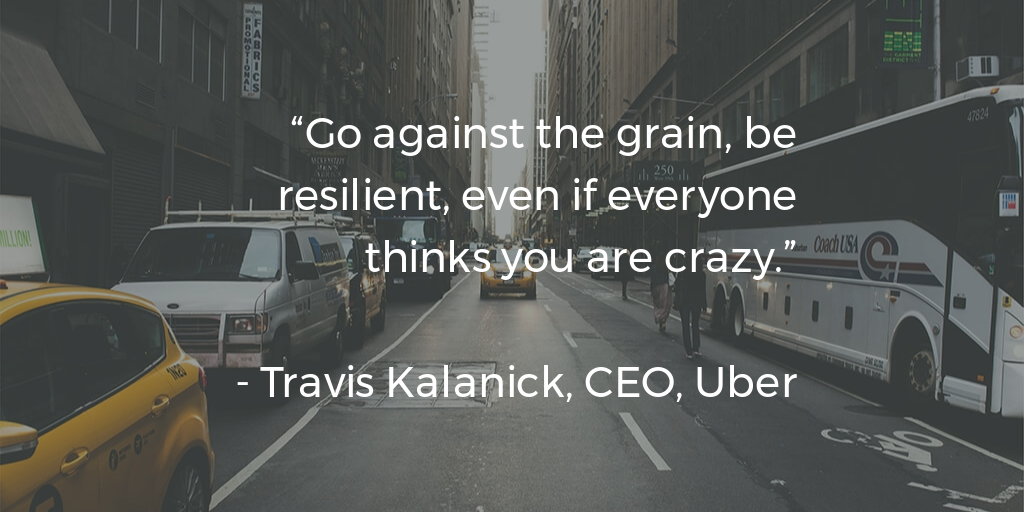 The cab startup positioned itself for fast growth by offering a smooth, simple, frictionless line of communication. It provided genuine solutions to the challenges and constraints faced by its customer base, such as:
Infrastructural problems with public transportation
Cab companies not offering the best standard of service
Car rental companies offering better services but at costs which are well out of reach of the general public
People facing problems with car drivers but unable to report the issues
Before Uber, there was no way of knowing where your cab or rented car is and therefore, no way for you to know when it'll arrive
But, Uber has bridged all those gaps. It has paid attention to the areas which traditional taxi services have overlooked. And as a result, now we can't even imagine life without Uber.
So, Should You Make An App Like Uber Or Not?
Whether you should or shouldn't copy Uber's model is something you must pay serious attention to, as the process created by Uber – the app, the infrastructure, the service, the customer experience – basically the ways in which they have executed their idea are not easy to copy or replicate.
It's not just about dropping your price, or using state-of-the-art technology in your taxi app solution.
Remember, Uber continues to grow every day. It will continue to innovate and improve and will have a lot of data to tweak and perfect its processes.
Do you know that most business ideas are easy to copy but extremely difficult to execute well? For instance, you can replicate the model of Chipotle and open a restaurant that serves a small number of wraps and bowls from a limited list of prepared ingredients. But how well you execute that model is up to your own business acumen. (And BTW, this idea wasn't even an original one by Chipotle. Mexican immigrants have been doing this for a while in San Francisco. Chipotle improvised on it.)
How to create an app like Uber ? Well, to set up a company like Uber is far from easy. Think about it, it's a company that has a taxi app solution which matches cab drivers with commuters. Sure, you can make an app like Uber but it will most likely be light years behind the Uber app or even the Lyft app in terms of user experience, speed, security, efficiency, analytics etc.
You have to find the most efficient ride app developers
You have to have good investors backing you up
You need to have geographical domination, if that's not possible, you need to achieve it
You need to use cutting edge tech
Ultimately, if you want to be Uber's competitor, you need to have competitive advantage. Remember that lower price will be a consequence of that advantage. But if you race to the bottom with your pricing, it can lead to bankruptcy. That means, whatever investment you've been able to collect, will go into keeping the business afloat. Big players can afford to do it because they have a lot of funds to run their business. But not startups.
Related Read: Beyond Uber – Success Stories of 5 Other Transportation Apps
If your business model is just a copy of Uber's and there's nothing new or innovative that Uber hasn't yet provided to customers, then why should customers choose you over Uber? Sure, you can keep your prices low but low pricing can lead to a price war, with not just Uber but with other cab companies as well.
Bottomline
There is a lot to think about before you get a taxi mobile solution developed after Uber, such as getting drivers, getting customers, getting insurance, steering clear of lawsuits, knowing all the traffic rules in and around the area where you will be operating etc. Plus, Uber will be your biggest competitor and you will have to be prepared with the right kind of financial and human resources to fight against it and also to keep running your business at the same time.
Basically, if you are not adding value to customers' lives, they would not choose you over Uber.
So, if you still think it's about finding the right idea, think again. If you are sure that you have what it takes to be the next Uber, go ahead. I wish you all the best.
Lastly, here's an easy cost calculator to help you get an idea of how much you may have to shell out to make an app like Uber.