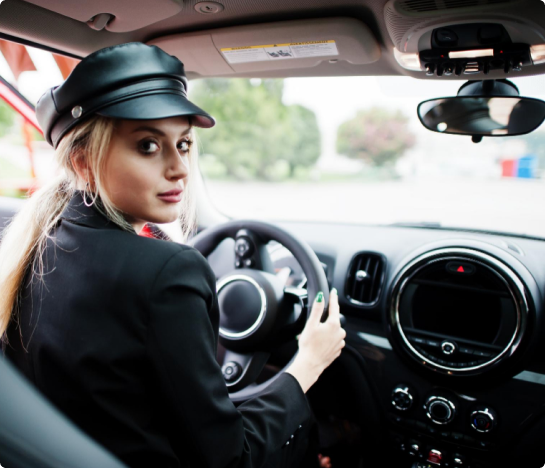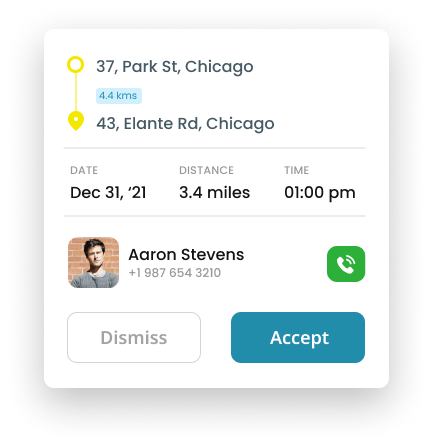 Driver app
Our driver app can beat traffic jams and take passengers to their destinations on time using a real-time navigation assistant. Some vital features of our limo driver's app include
Easy trip start and end functionalities
Full trip information
Route optimization
Push notifications
Drivers' ratings
Customer app
AllRide black car limousine service app offers a luxurious and hassle-free ride experience. Our solutions are packed with vital features such as:
Instant and advanced booking
Push notifications
Seamless online payments
Advanced security features
Real-time limousine location tracking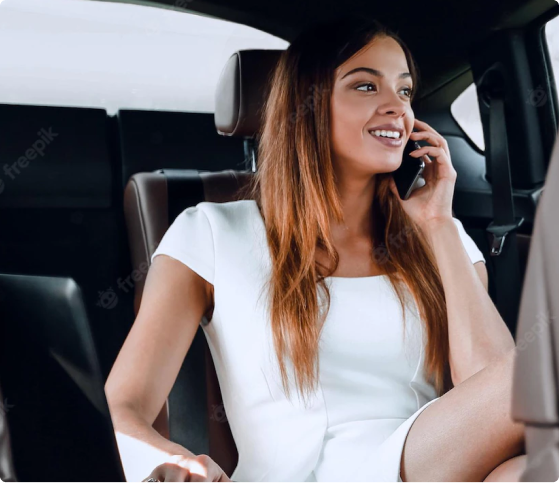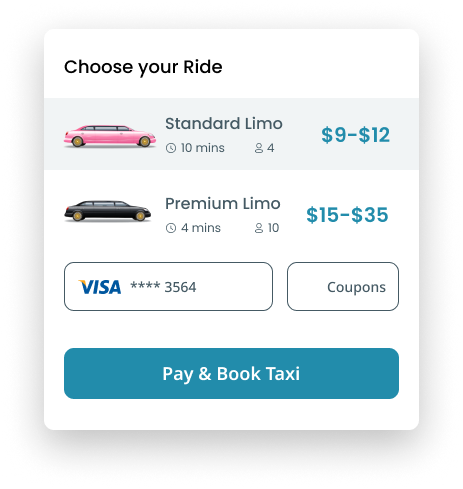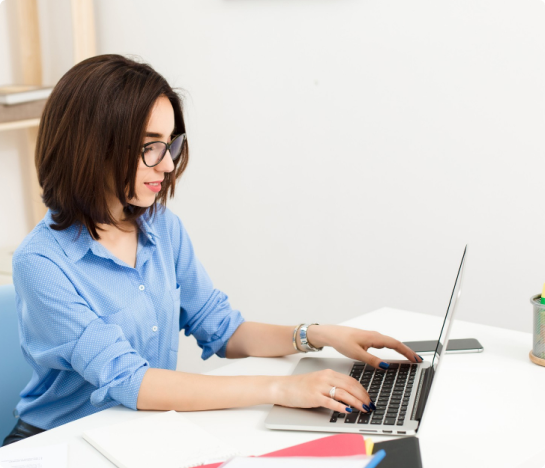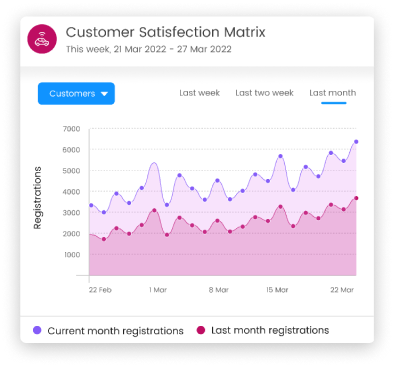 Dispatch Panel
AllRide limousine reservation system empowers you with a full grip over every ride. Our well-streamlined manager dashboard delivers relevant ride-related real-time data and many other useful features, such as:
Journey trackers for each driver
Tracking driver's speed, braking, and chosen routes
Profit and loss management tools
GPS-enabled location tracking features
Customer reviews tell why 1000+ businesses trust AllRide.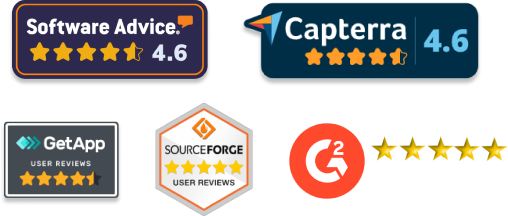 Core Features
Native experience
Enjoy the native, feature-rich iOS and Android apps for excellent performance.
Quick booking and easy onboarding
New app users are entitled to email and phone number registration procedures.
Real-time ride details and live tracking
Right ETA updates and real-time tracking of your limo on a map.
Fare estimates and seamless payment
Show upfront fares based on the costs of the pickup and drop points, along with seamless payment options.
In-app chat
Connect passengers and chauffeurs to drivers via in-app chat.
Profile management
Allow your users to manage and modify their account information in profile management section.
Pricing
Starter
For new startups and small businesses
Instant & Schedule Ride
Real Time Tracking
Auto and Manual Dispatch
User Management
Reviews and Ratings
Zone-wise Fare Calculation
Billing & Invoicing
Zone Management
Revenue Reports
Multiple Payment Gateways
Best Value
Growth
Essential features for expanding businesses
Starter plan features plus
Reports & Analytics
Web Booking Plugin
Complaint Management
Offer and Promocode
Integrations with Hubspot CRM, MailChimp, Mixpanel
2 Language Support
2 Currency Suppot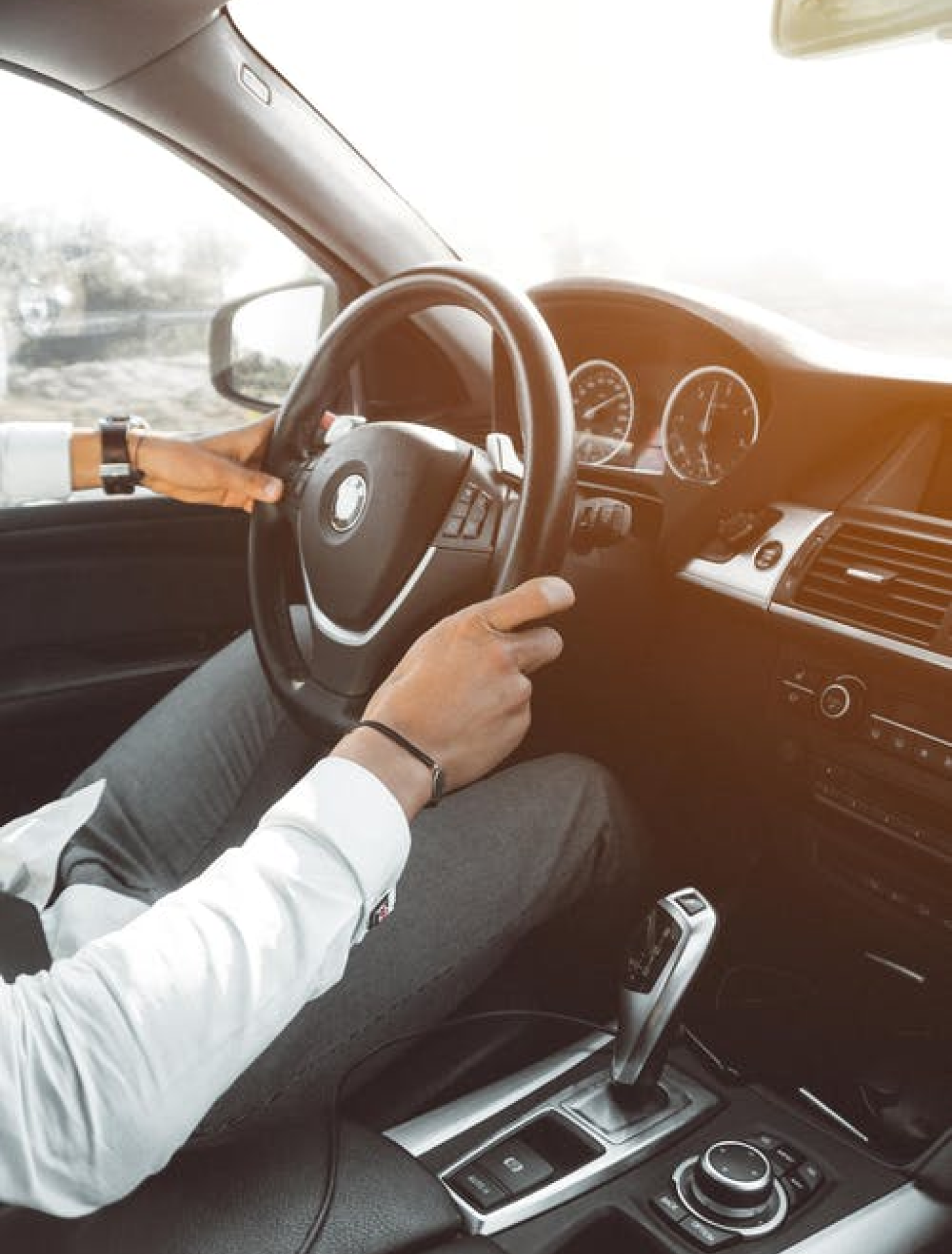 10000+ trips completed
5x growth of user base during first 12 months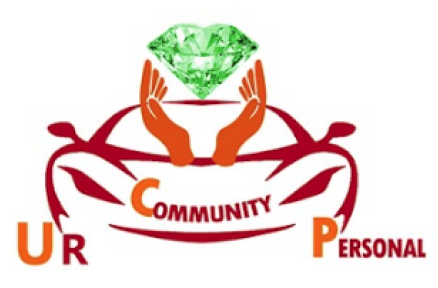 UrPC provides the next-gen personal chauffeur experience in Texas with AllRide Cab
The personal chauffeur app has a unique appeal and usability that prioritizes rider experience and operational excellence by allowing riders to choose their chauffeurs based on several parameters.
* Intuitive ride booking experience

* Integrated payment system
Launch your limo business with our smart and scalable solutions

White-label software with your own branding


100+ integrations and 10+ payment gateways

Available in 75 countries

Editable source code with 1-month FREE support post-launch

AI and IoT-based smart features
Reviewed on

As a startup Cordial was building from the ground up and we needed expertise in establishing our application. After speaking to a number of developers and development service providers, we decided that Innofied was a great fit.

Adam Gillespie, Co-Founder and CTO, Cordial
How will AllRide Apps help me plan limo booking solution development?
When it comes to on-demand limo booking software development, AllRide follows a proven roadmap that includes the following:
Market Research: In most cases, limo app development needs data-backed market research. Our experts have been dealing with this industry for years. They analyze the market closely. Our research and analysis reports comprise plans and activities of your competitors and user preference.
Unique Ideas: We can bring up uniqueness to your limo or chauffeur business. We analyze the pain points of your target customers and devise an idea to solve those that your competitors still need to do.
Technical Aspects: If you are the developer, it is needless to say, but if not, you must clearly understand your idea's technical viability. You must know what the limo app features to support your idea and business model. Our team will explain the technical aspects to you before working on your limo booking app development.
Features You Need: Features of your limo booking software are the tools that can engage your users and limo chauffeurs in getting associated with your business. We will suggest features considering your target audiences and their requirements.
What are the demanding features of AllRide's black car limousine service app?
Our black car limousine service app is a single solution to deal with chauffeurs and riders for ground transportation firms. It comes with live tracking of the ride throughout the time to ensure efficient ride management and services. The most demanding features of our solutions include the following: Activity Dashboard, Billing & Invoicing, Customer Database Management, Dispatch and Inventory Management, Employee Management, GPS, Job Management, Fare Estimates, Real-Time Data, Real-Time Monitoring, Routing.
How much does it cost for limo and chauffeur app development?
Being a reputed limo and chauffeur app development company, AllRides provide customized app development services. Therefore, the packaging depends entirely on the level of customization and individual requirements of the client. If you want to get an estimation, let us know your requirements. Based on your requirements, we will be able to provide you with a cost estimation.
How much time do you need to build customized limousine management software?
It will also depend on the requirements of your project. Implementation of multiple features and complex integrations may need time.
How does a limousine reservation system help a limo business?
A limousine reservation system is the backbone of limo businesses nowadays. It connects the riders to the limo services. It helps the riders book limo online instantly without any hassle and enables the limo businesses to accept bookings and assign nearby drivers. It also streamlines booking management, vehicle tracking, driver performance, etc.