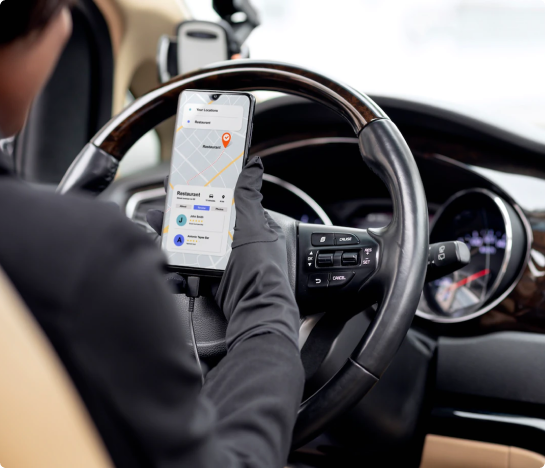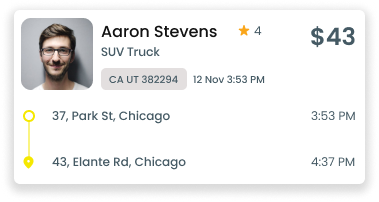 Driver app
As a trusted taxi app development company, we provide solutions every driver needs to get the job done. Receive and accept ride requests, and offer prompt and reliable driving service.
Vehicle tracking
Surge Pricing
Automated e-receipts
Tip technology
Customer app
User-friendly dedicated cab booking applications with all the key features and intuitive UI.
One Tap Booking
Ride Sharing
Vehicle Tracking
Ride Scheduling
Split Fares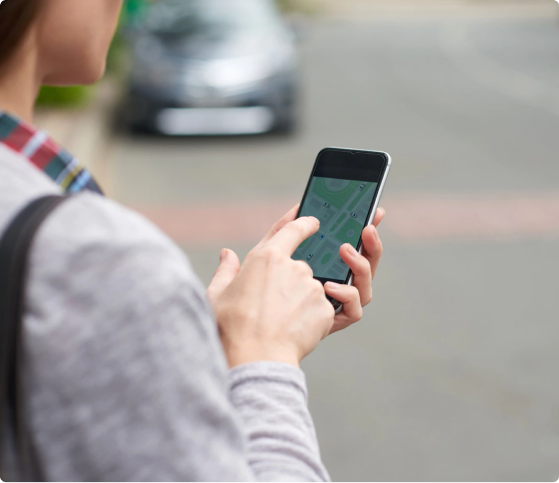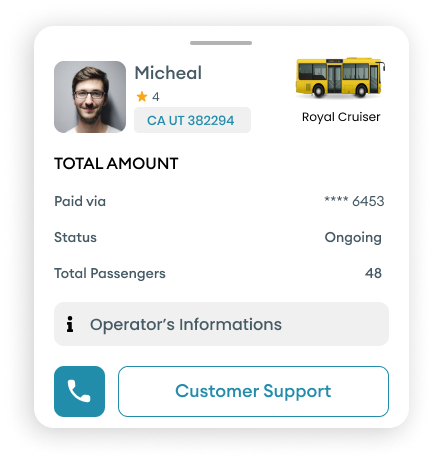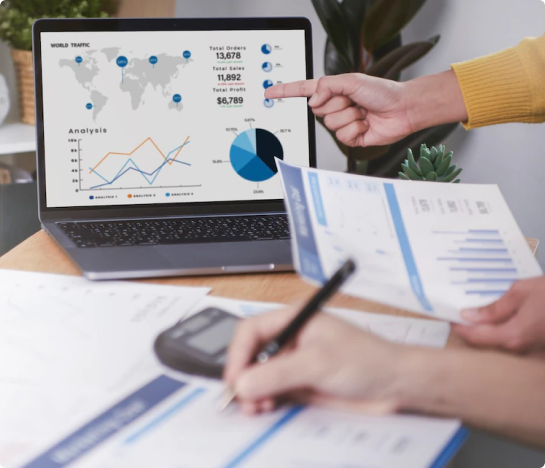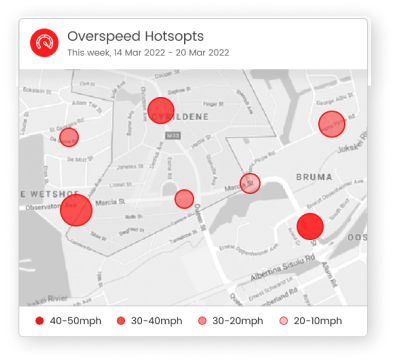 Dispatch Panel
Smart dispatch system for scheduling trips, taking phone bookings, assigning trips, tracking locations, etc.
Manage Menus
Revenue Management
Promotions & Offers
Manage Deliveries
Send receipts after completion
Customer reviews tell why 1000+ businesses trust AllRide.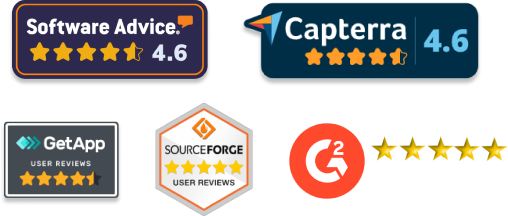 Discover how we power 100,000+ taxis with AllRide's taxi app solution
Map View and GPS Tracking
GPS enabled software to check the live location of passengers/drivers. Automatic route selection and directions for optimized travel.
Real-time navigation updates
Easy navigation, updates on scheduled rides, promo codes, multiple payment options, and a single-click checkout for a seamless user experience.
Separate profile bios
Allow drivers and customers to create their own bios, where they can set preferences, book and cancel rides, accept and reject rides, etc.
Analytics dispatch system
Get the complete overview of all the data from your taxi booking app through our powerful analytics admin dashboard.
Give accurate estimates
Match app users with their nearest driver instantly and give them an accurate time of arrival. Customers can save their card details, and all payments are secure.
Security features
Install a panic button + 2FA to aid passengers in case of any emergency, which will automatically send the vehicle and location information to the passenger's contacts.
Pricing
Starter
For new startups and small businesses
Instant & Schedule Ride
Real Time Tracking
Auto and Manual Dispatch
User Management
Reviews and Ratings
Zone-wise Fare Calculation
Billing & Invoicing
Zone Management
Revenue Reports
Multiple Payment Gateways
Best Value
Growth
Essential features for expanding businesses
Starter plan features plus
Reports & Analytics
Web Booking Plugin
Complaint Management
Offer and Promocode
Integrations with Hubspot CRM, MailChimp, Mixpanel
2 Language Support
2 Currency Suppot
Angola-based Tundavala Taxi sharing solution built with AllRide Apps benefits native-speaking drivers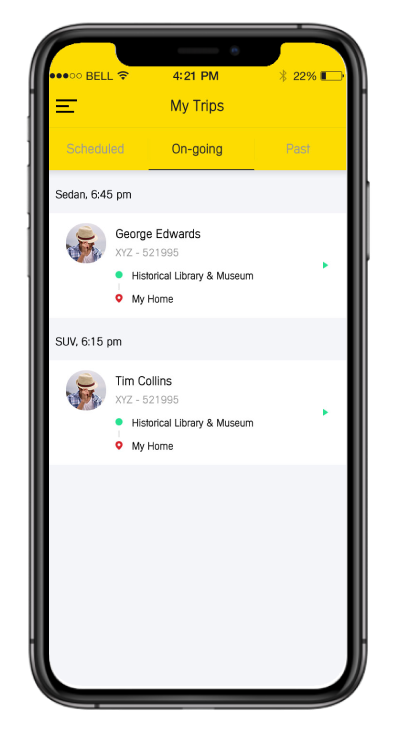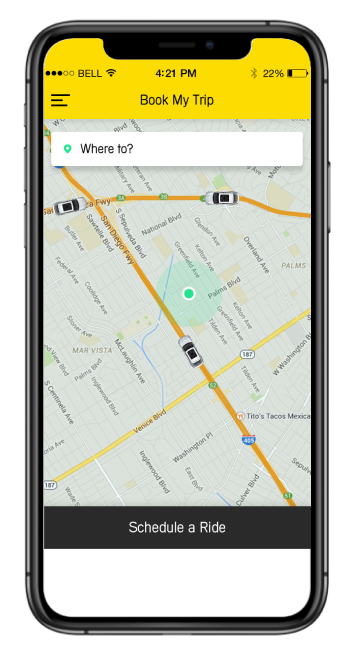 The complete taxi booking app development solution was completed on a concise project schedule without skipping any critical features, like masked in-app communication, real-time cab tracking, and secured payment methods.
* Quick ride booking experience
* Automated and integrated payment support
We can help you launch your taxi booking business

White-label software with your own branding


100+ integrations and 10+ payment gateways

Available in 75 countries

Editable source code with 1-month FREE support post-launch

AI and IoT-based smart features
Reviewed on

The complete taxi booking solution was delivered on a very short project schedule without skipping any critical features , like masked in-app communication, real-time cab tracking, and secured payment methods.

Adam Mackenzie, Merari & Sons
How can on demand taxi app development help your transportation business?
There are plenty of benefits to using on-demand taxi booking apps for transportation businesses. Some of the benefits are discussed as follows:
Enhances Booking Frequency: Earlier, the taxi business was only limited to the areas where the company was situated. Taxi booking software can increase your booking limits, eventually increasing the number of bookings.
Improves Operational Effectiveness: Managing a taxi vehicle is difficult because one has to maintain goodwill in the business. Quality plays a key role when competition is high, and customer satisfaction is essential. Taxi booking software provides genuine reports, real-time updates, and other features to increase the efficiency and effectiveness of the dispatch process.
Boosts Return on Investment: Because of this, more and more passengers are increasing daily. Having a higher rate of interest together with that also increases the business's profit. Other benefits include passenger security, multiple payment methods, and better customer satisfaction.
How much experience do you have in taxi booking app development?
Our development team has extensive experience in taxi app development. We have worked with a range of clients, from small businesses to large-scale taxi companies, to create custom solutions that meet their specific needs. Our team of talented taxi booking app developers stays up-to-date with the latest technologies and trends in the industry to ensure that our clients receive the best possible service.
What features do you include in your taxi app development solution?
The basic features of this app include the ability to make mobile payments through an app payment gateway and an administrative panel. Both a driver app and a passenger app are required. Some advanced features include the ability to save favorite locations and trip details and the option to offer digital coupons. We can also help you add any additional advanced functionality to help you stand out in this competitive market.
How much does it cost to develop a taxi app?
The cost of developing a taxi booking app depends on the features you choose to incorporate in the final build. AllRide Apps provides the most affordable taxi app development service in the market. Get in touch with the sales team to learn more about custom prices and book a free demo.
How long will it take to develop and launch my taxi app?
It totally depends on the size of your company. For big transport companies, setting up the software and driver app in all their vehicles takes a little more time. The average development time to build taxi booking applications depends on their technical specification and the booking app development company you choose. At AllRide, we have a team all set to meet your needs efficiently and on time. Because we have a ready solution, it generally takes no more than 4-6 weeks without any customization to launch the product from your app store accounts.
Will you help us push our mobile application to the app market?
Yes. As a leading taxi booking app development company, we are committed to making your journey easier. We will deploy the apps in Google Play and iTunes. You need to provide your App Store credentials, and we will take care of the rest. We will deploy the admin panel and back-end setup in your preferred server. We recommend using AWS as the server as it is the most reliable one.
Do you provide ongoing maintenance and support services for the taxi booking app development?
Yes, Our taxi app development services include ongoing maintenance and support for your taxi app. We understand the importance of ensuring that your app is always running smoothly and will work with you to provide any necessary updates or maintenance. Our team is available to provide support and address any issues that may arise.