Ride Management
Add and manage rides conveniently in a single all-inclusive dashboard.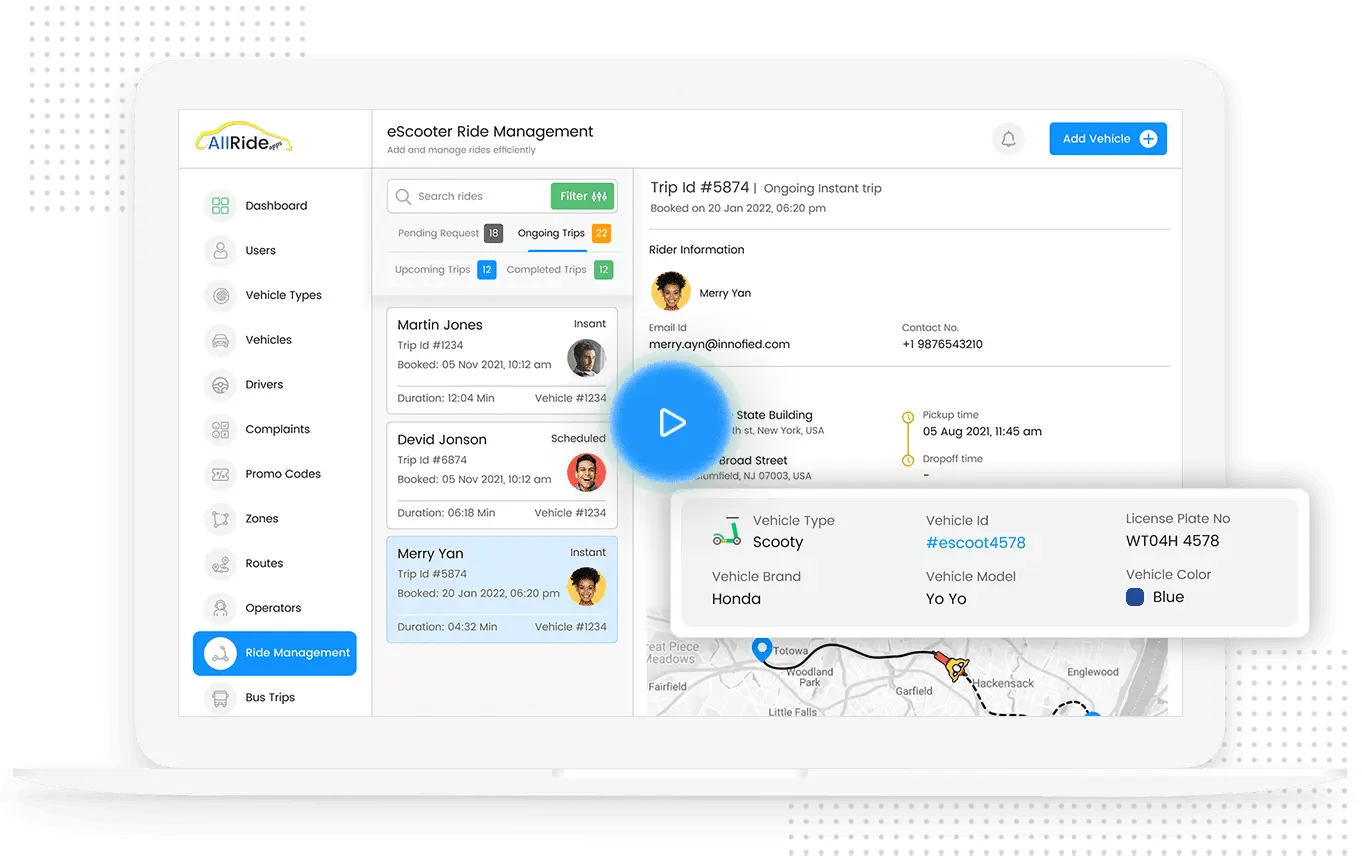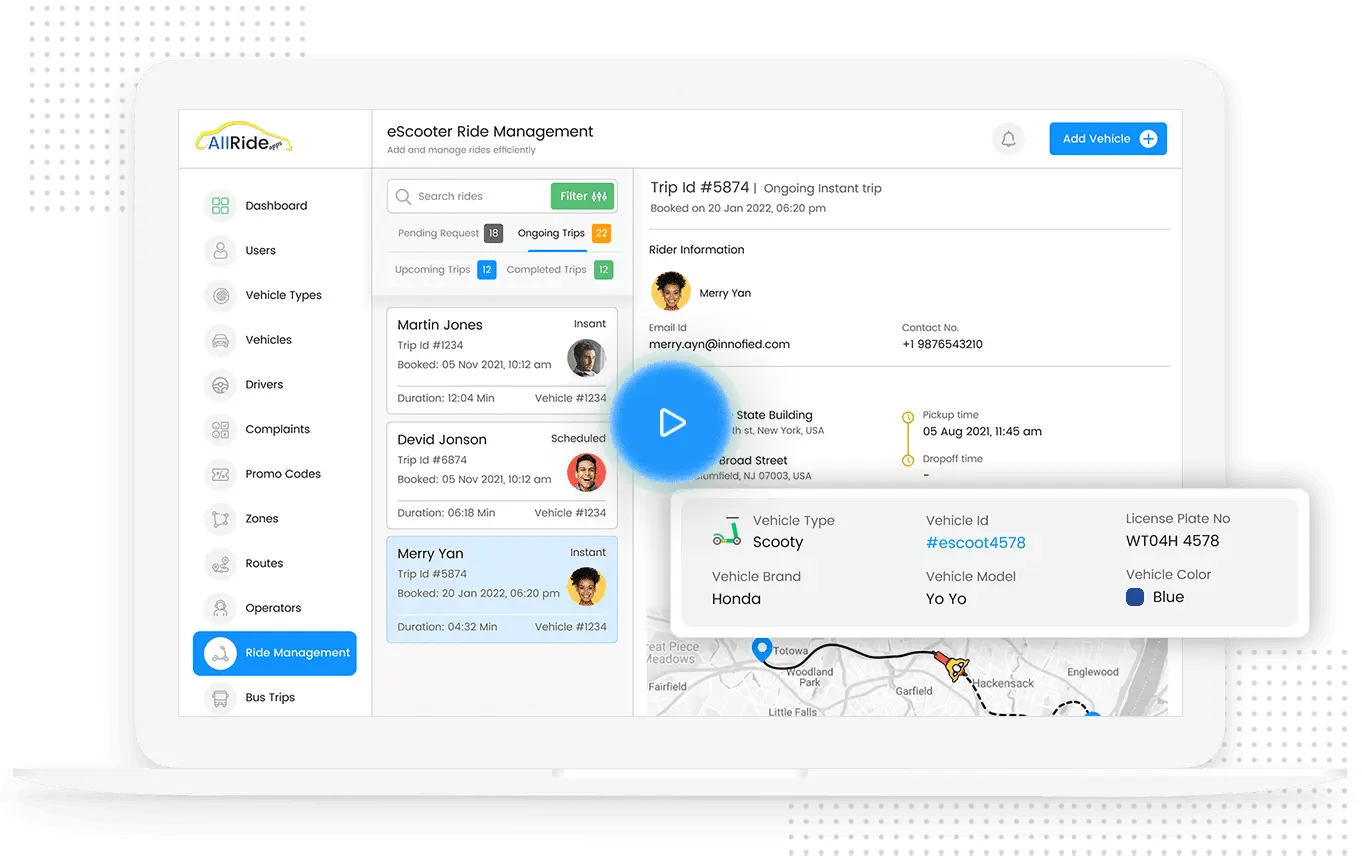 Real-time Geo-tracking of Bikes
Explore in-app features like geo-fencing, route optimization, and on-map bike tracking.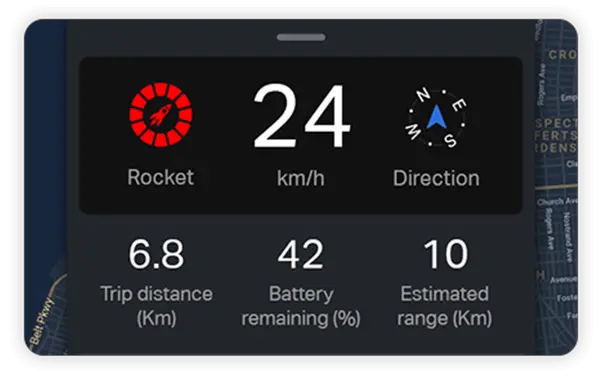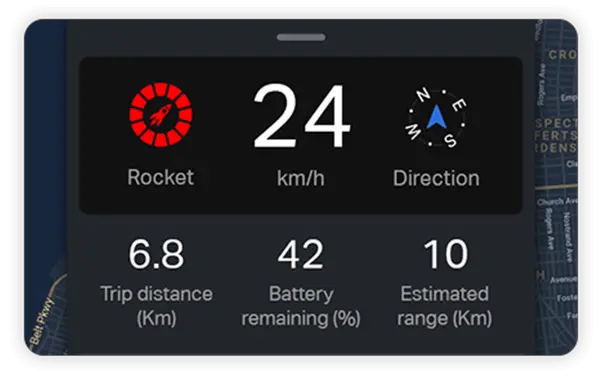 Dashboard with Multiple parameters
The riders can now see the details of the total distance covered, remaining battery, distance covered, and other parameters, all in one screen.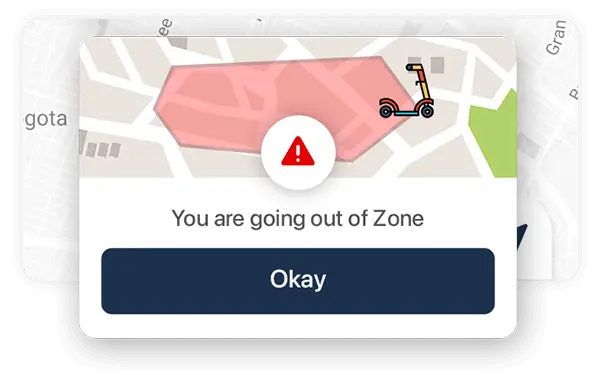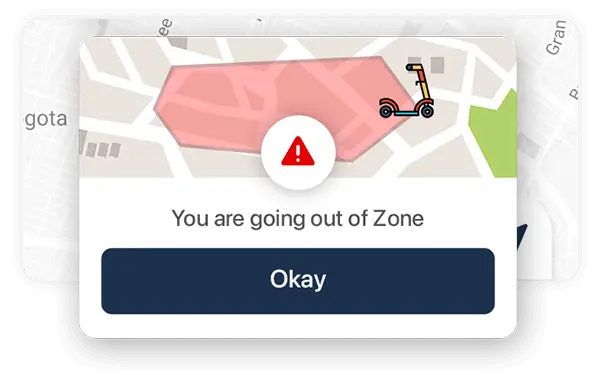 Geofencing
Geofencing alerts help people riding dockless e-scooters dashing through pedestrians' ways. It recognizes the user's current location with information of their vicinity to the locations.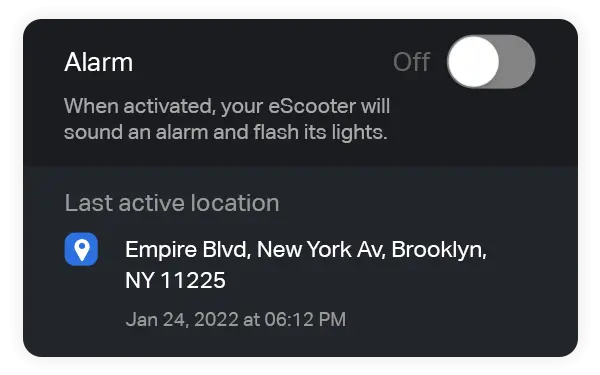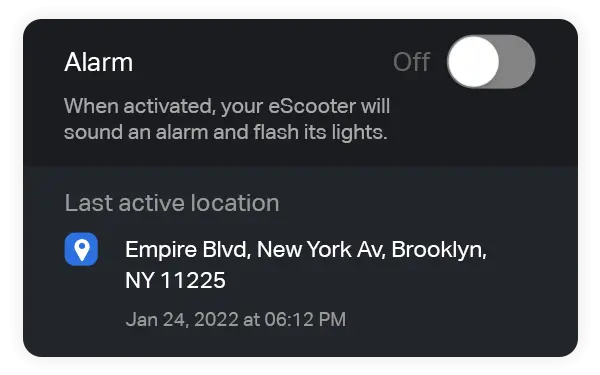 Find my e-scooter
With the use of GPS tracking the contacts will stay updated on the rider's riding status from any location.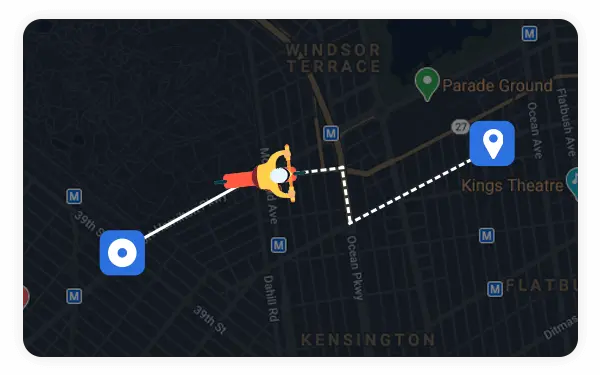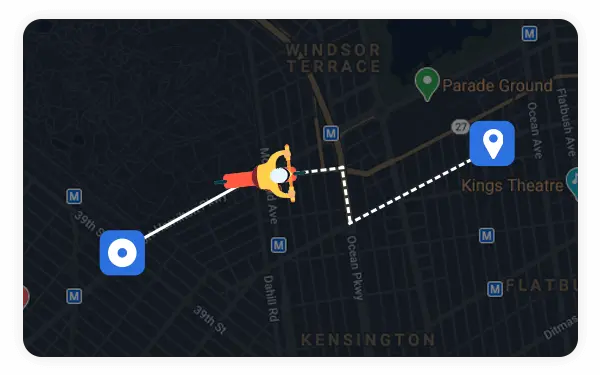 Geolocation based route optimization
Riders can get the information of their estimated time of ride, clear notification of the time to begin the ride and close the ride.
eScooter Booking
Quick & eco-friendly ride for your customers with a seamless booking experience.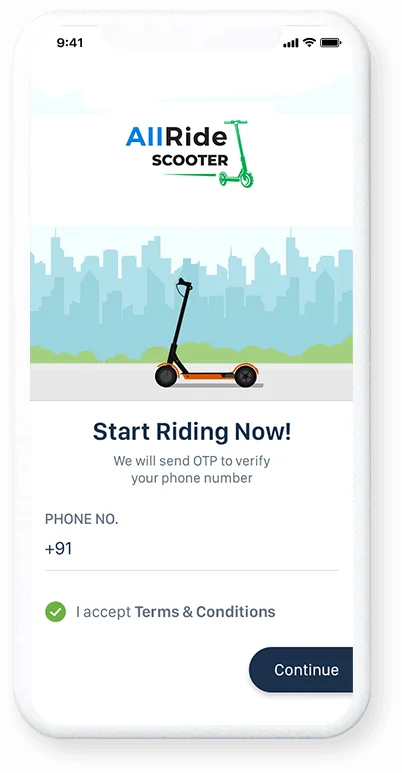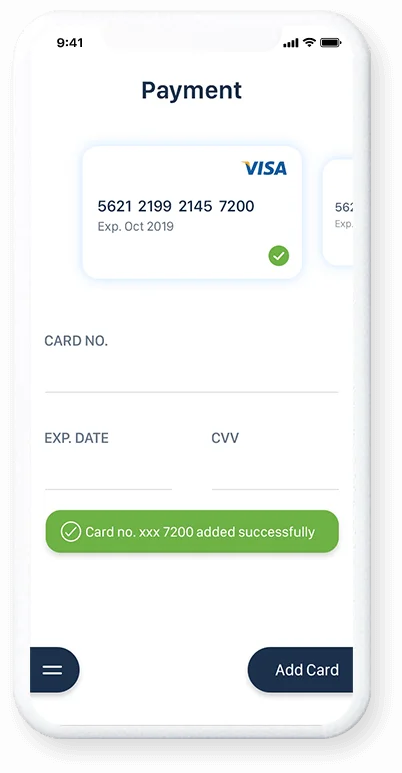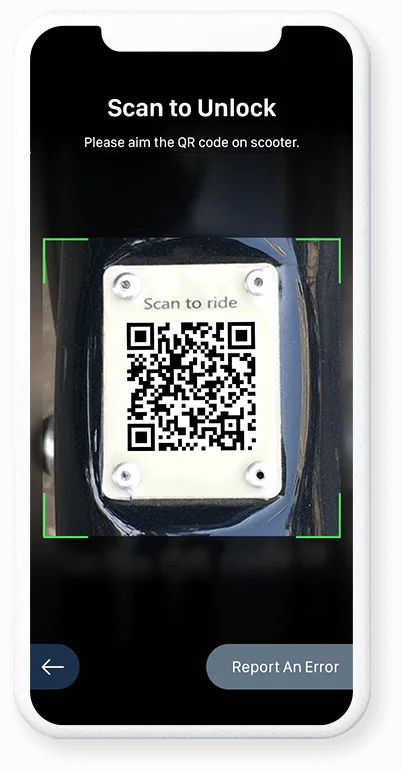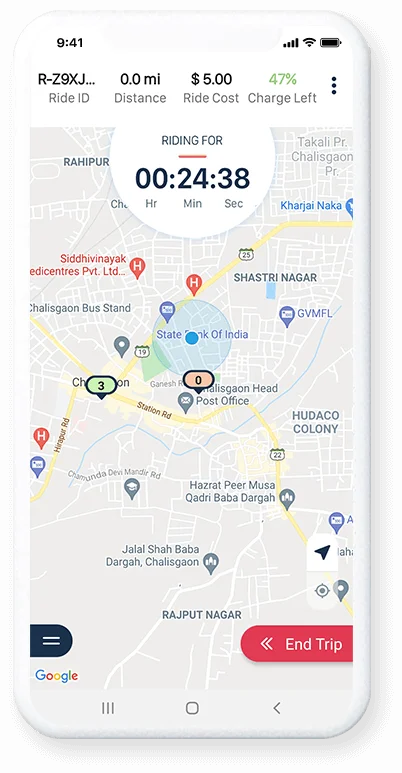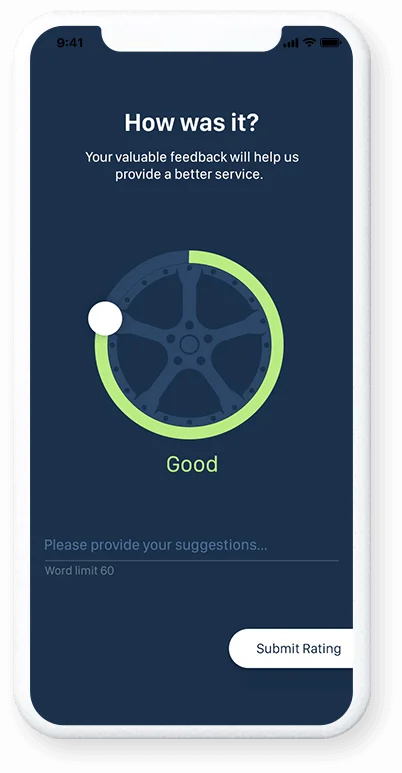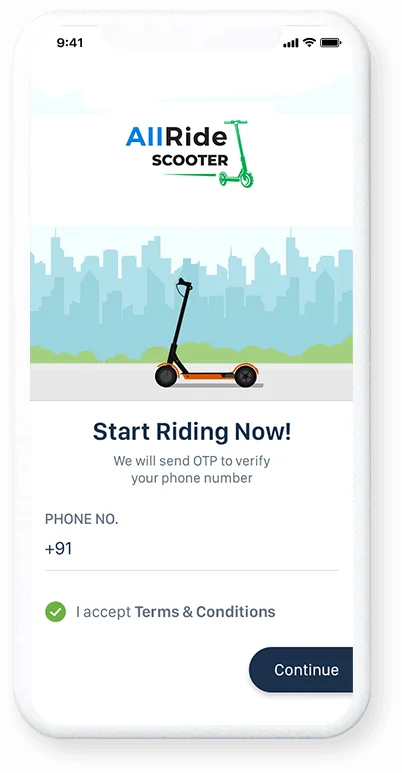 The users can easily log in with their phone numbers via OTP.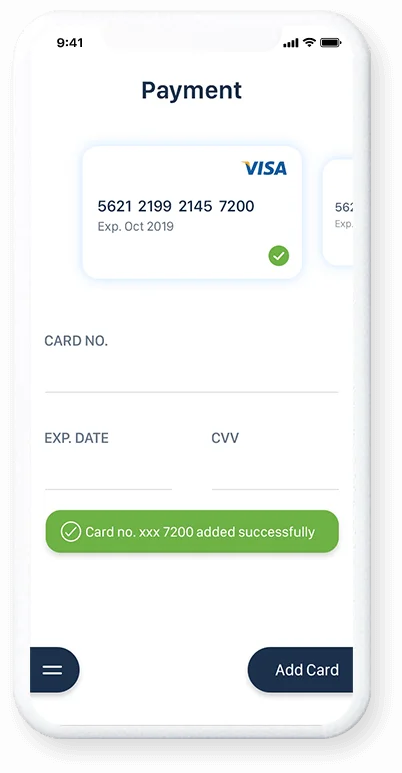 The users here will have to add a payment method before booking confirmation.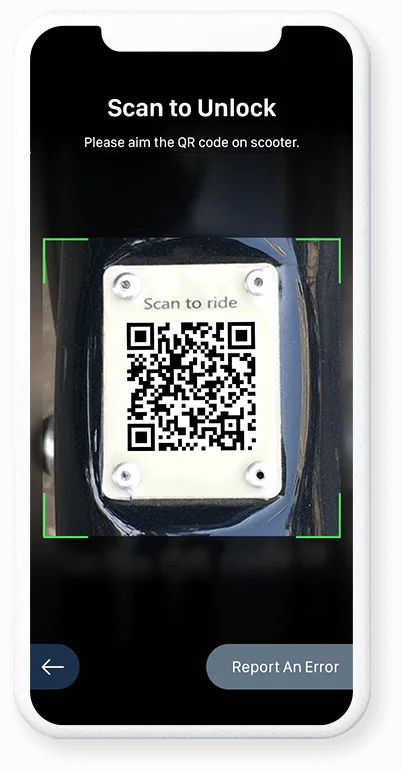 This feature allows the users to scan the QR code of the e-scooters easily for quick booking.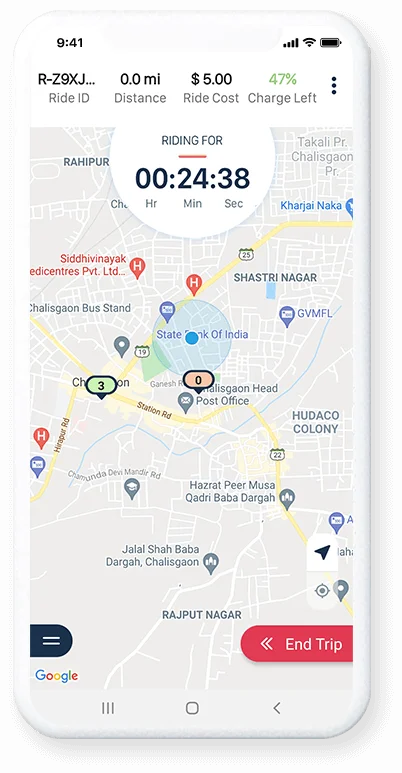 Initiate your ride and get complete ride detail in your dashboard.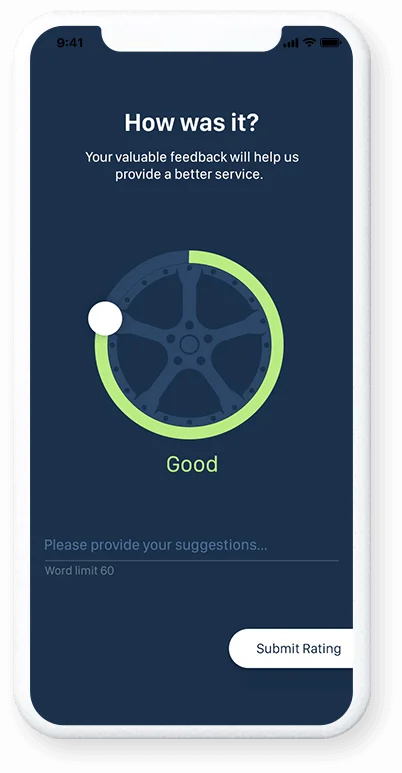 Allows the users to drop their review and ratings which helps in overall app improvement.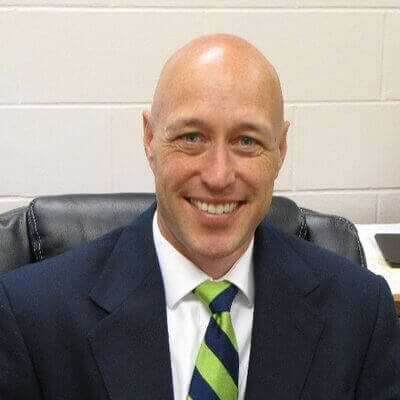 "We provided them with wireframes to start the project, from which they built and launched the app. We are extremely happy with what Innofied built and how long it took to complete."
- Joe Sanfelippo President, Logistibid Corp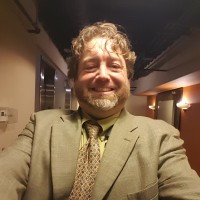 "Most impressive is their ability to communicate along with the team they have managed to build in 2 different areas in India. They consistently meet and exceed every milestone. They're always open to suggestions and tweaks to the app"
- Raymond Lakings CEO, UrPC
"I wish every software developer were like them. The team is open and honest, and I absolutely trust them."
- Frank Kroon Founder, BeMup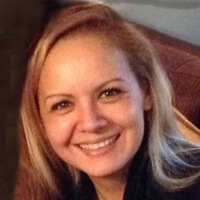 "They have great customer service. They not only commit to the business, but to the idea. They are very good listeners. They can also enlighten and teach you and make your idea even more fantastic. They have the knowledge and that was priceless. Everything about them is great. We went to India and they treated us like family."
- Larizza V. Maya CEO, Pro-Skool
"They're crazy. They're great. An Awesome experience."
- Pedro Laplaza VP of Design, Viapool
Smart Rider App Experience
Experience smart features like Real-time Tracking, Automatic Fare Calculation, IoT Integration & Prompt Alerts.
Real-time Tracking
The customers can get the details of the scooter availability in the nearby locations with the vehicle number. Also, they can get the information of the time to be taken to reach the pick-up point of the scooter.
Allows tracking time while having the ride and take into account any change or request for an increase of time or schedule for the same ride can be managed from the admin dashboard.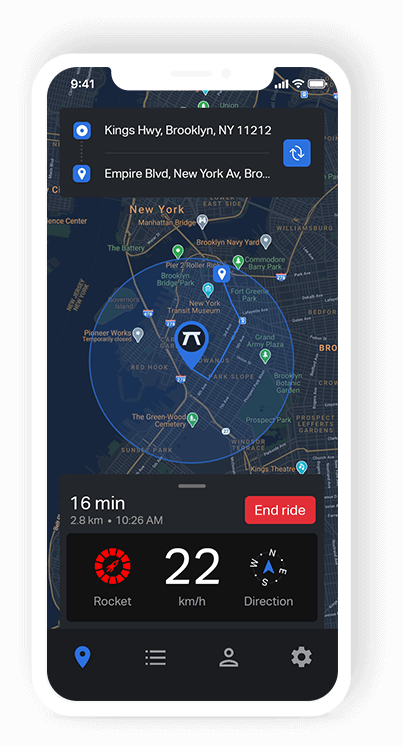 Automated Fare Calculation
Easy fare calculation that makes it easier for the riders to calculate their ride before they board the escooter. This allows the rider to calculate the amount before boarding.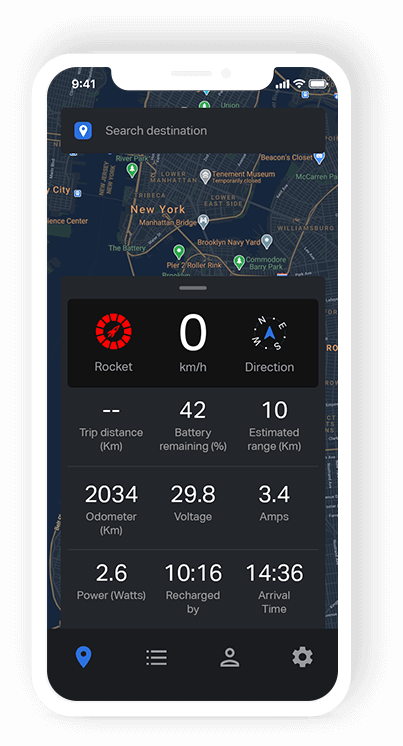 Intuitive IoT Integration
IoT integrations to end the ride or allow the user to take small halts and lock their dockless bike for a small period of time.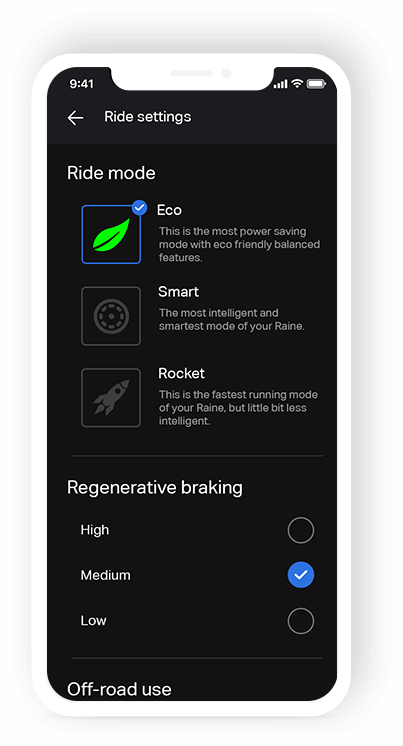 Email and SMS Alerts
Keep users updated, with ride-booking details, location, and payment information at the end of the ride via email and SMS alerts.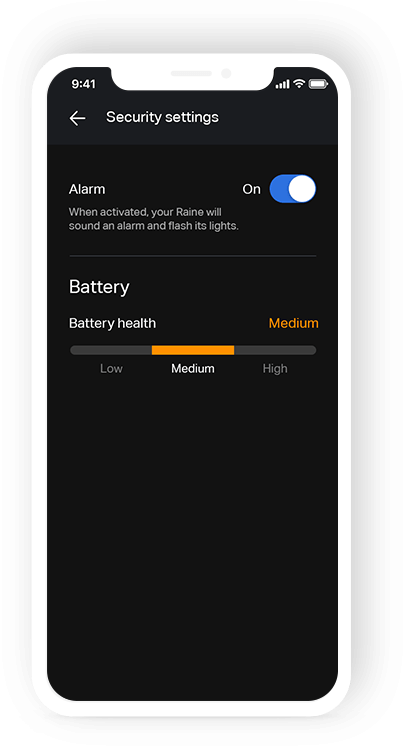 AI-driven Data Analytics
Make your business decisions with multiple AI & ML driven analytical reports.

Time-based demand forecasting
With the intelligent algorithm analysis, you can now be prepared for a higher rush. Time-based demand forecasting offers insights on those areas that can experience high demand for escooter bookings.

Quick navigation with GPS
Navigate your escooters with a seamless GPS tracking system. Utilize GPS tracking to park dockless escooters in the parking area specified by the administration.
Multi-language & Multi-currency support
Multiple currency choices and multi-Language support are one of the options that make it easy for your customers to pay the local currency in their various local language.

Geofencing with alerts
An alert is sent out every time a vehicle enters or exits a Geofence, increasing operational efficiency and elevated safety and security levels.
eScooter Station Management
Add and manage your e-scooter stations with station category, station title, coverage area, zone, and location.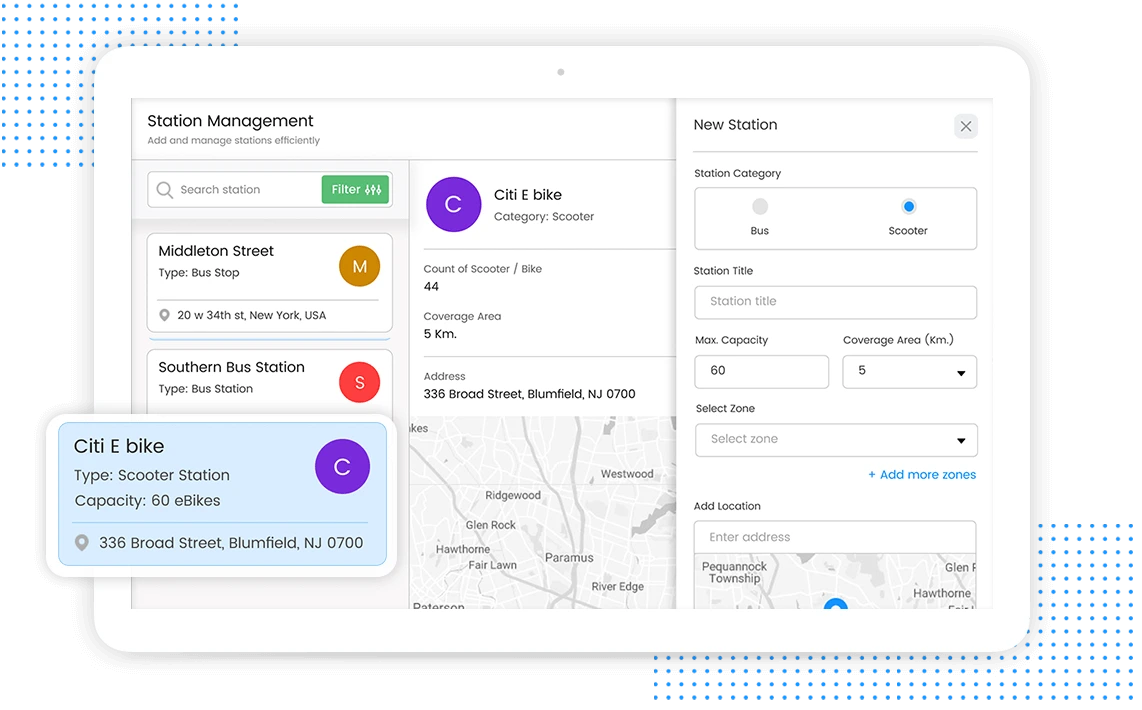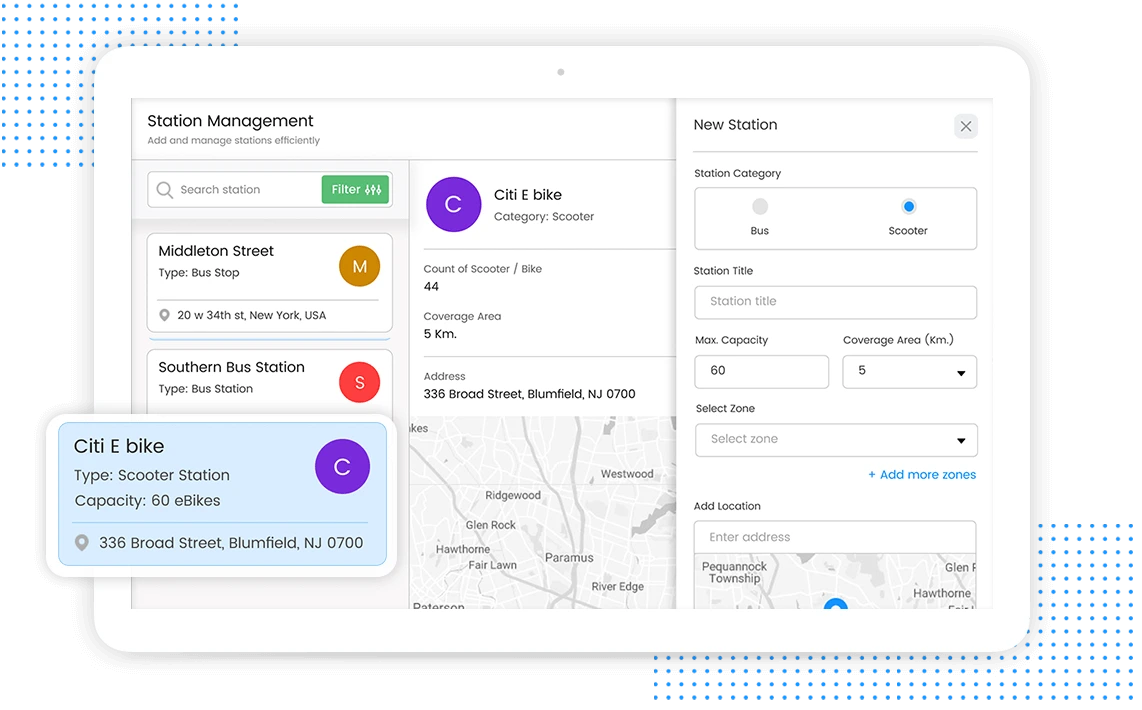 Customer Management
Manage customer profiles and track their rides and payments.