Task Management
Create and manage tasks with details of the customer, delivery agent, and delivery status.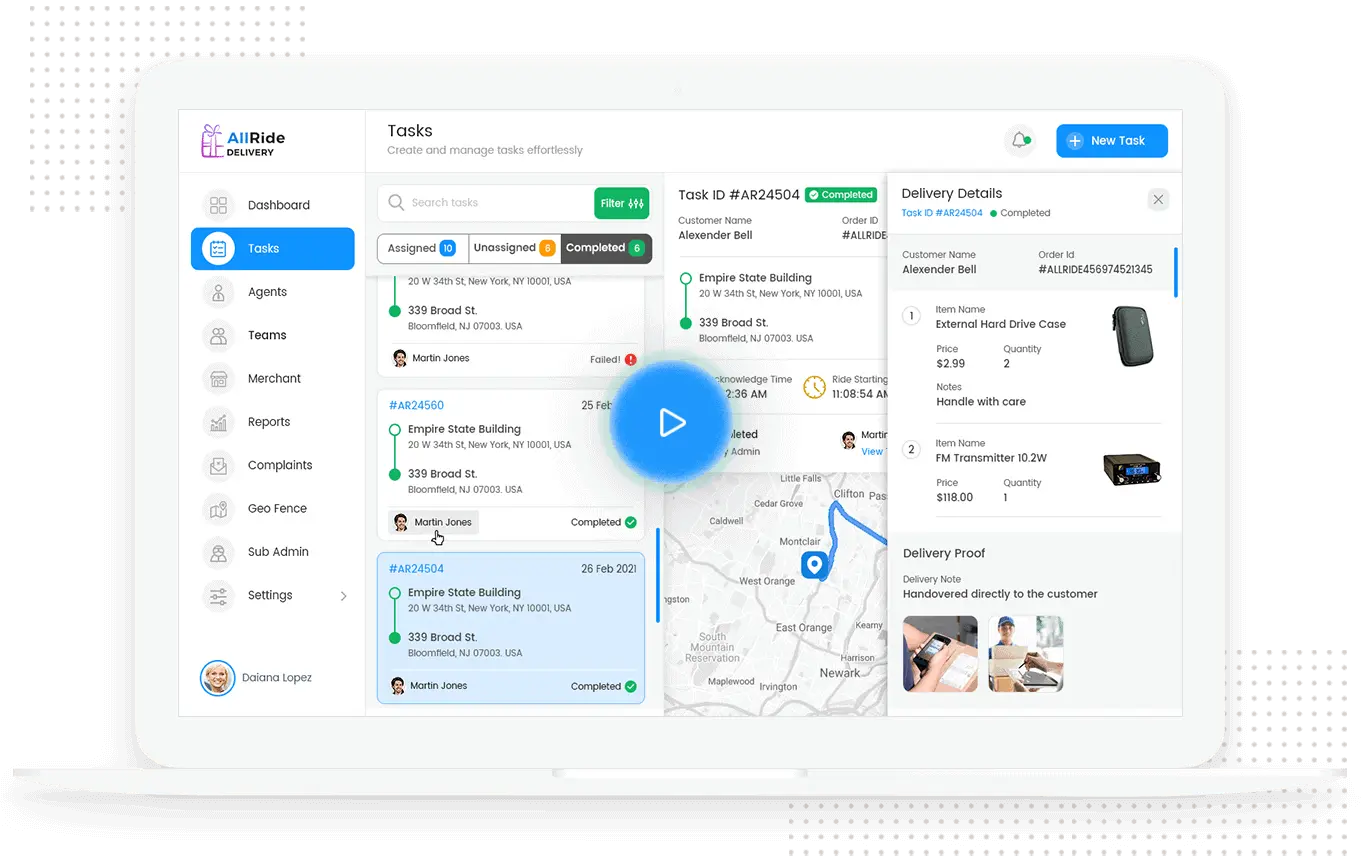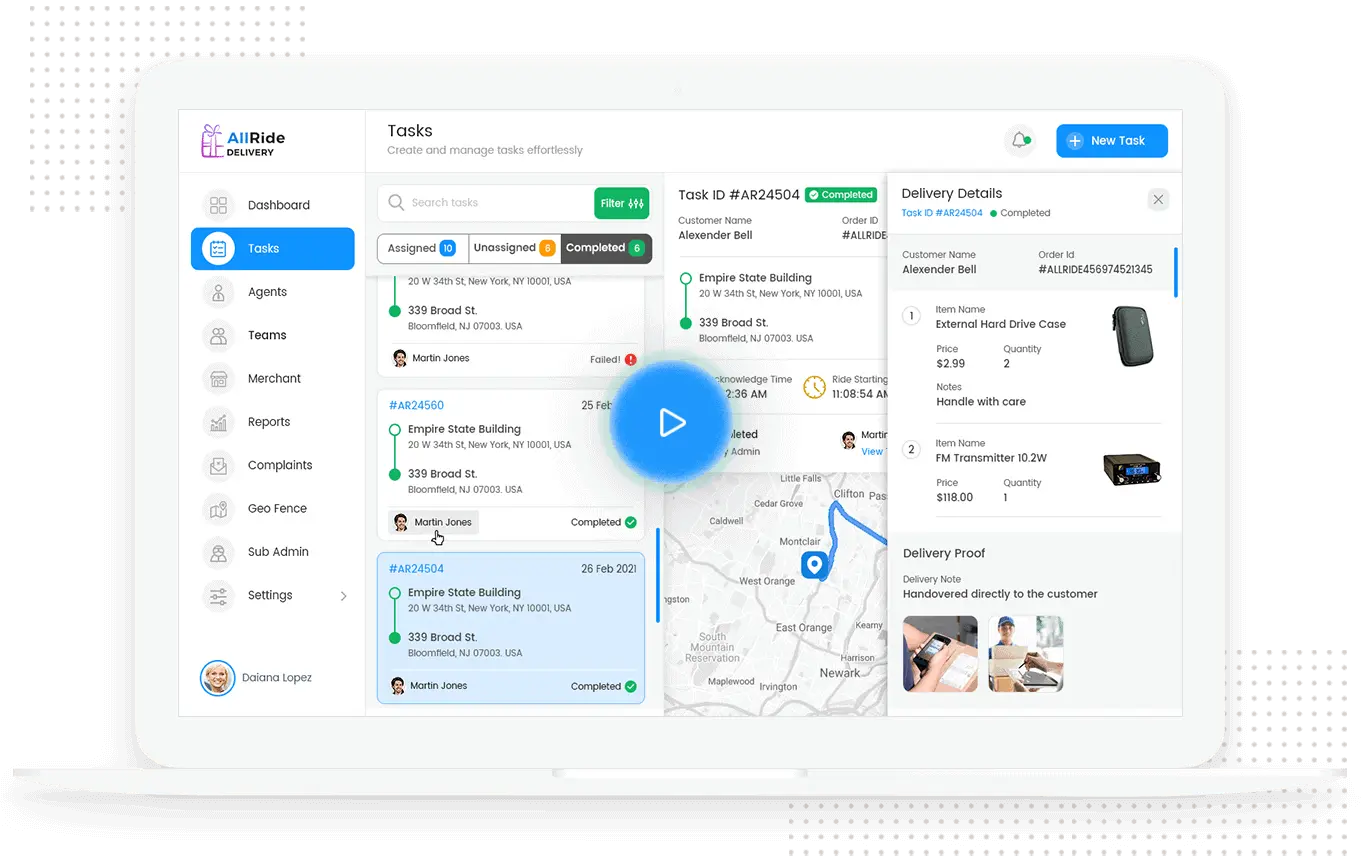 Order & Delivery Tracking
Customization and 3rd party integration options available for efficient order and delivery management.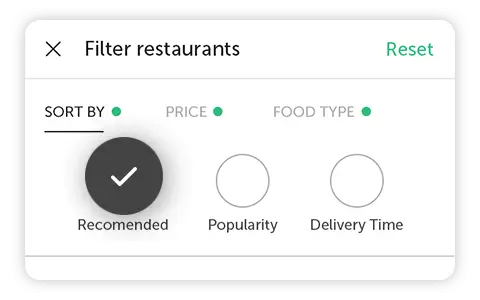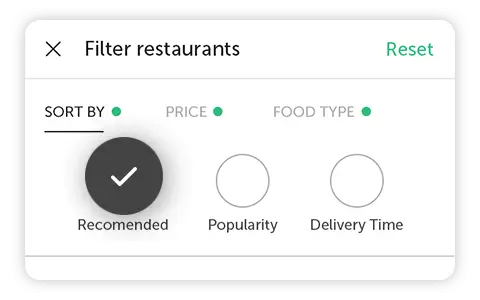 Easy Filter Functionality
Search for your preferred restaurant with a one-tap filter option. Now sort by popular restaurant recommendation, popularity, delivery time. Other filter options offered can be food type and price.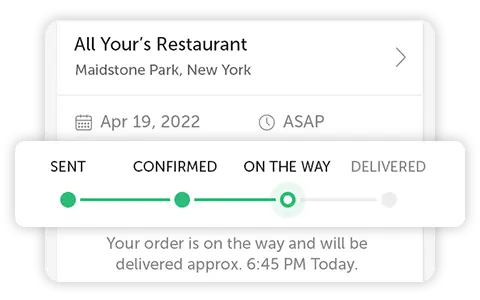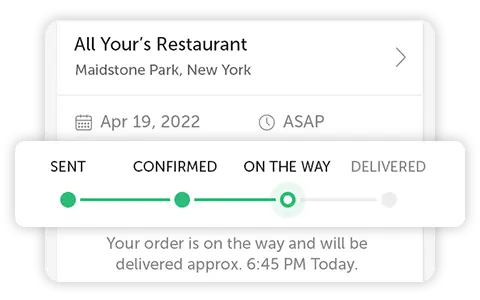 Order Tracking
Simple order tracking system keeps the customer updated with the whereabouts of their ordered product. The product can be tracked right from its confirmation, packaging, on-the-way and final delivery.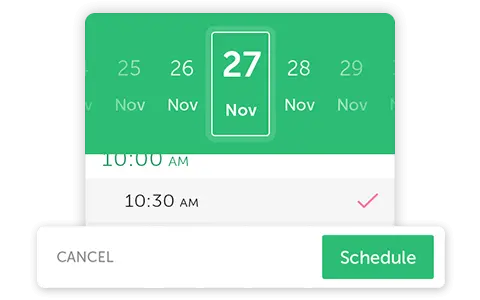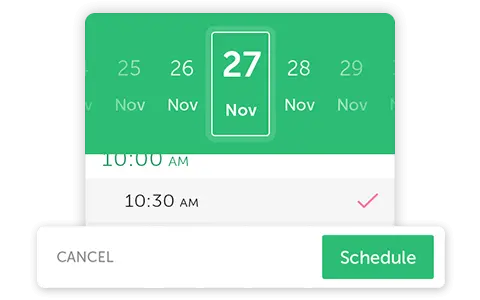 Schedule order
Scheduling an order is now possible at one's fingertips simply by choosing their preferred date and time of delivery.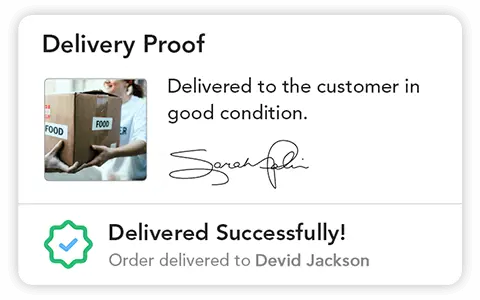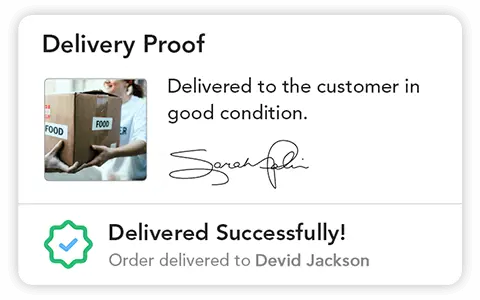 Delivery Proof
The entitled delivery boy can now get a confirmation in their app screen once they deliver the order. The customer needs to share their digital signature as delivery proof for safe delivery confirmation.
Order Management
Intuitive mechanism of ordering a product through customer application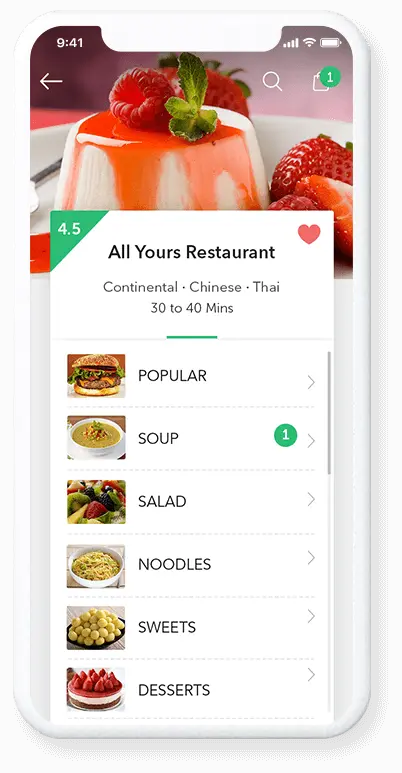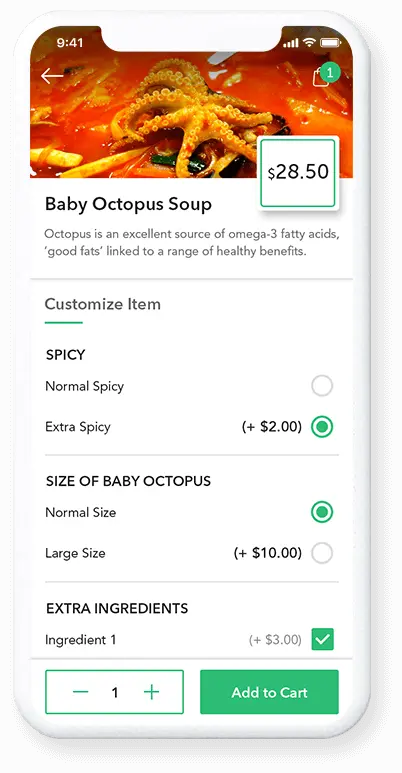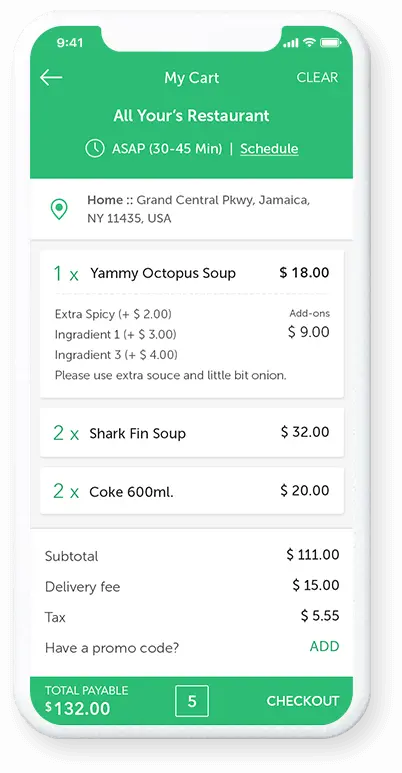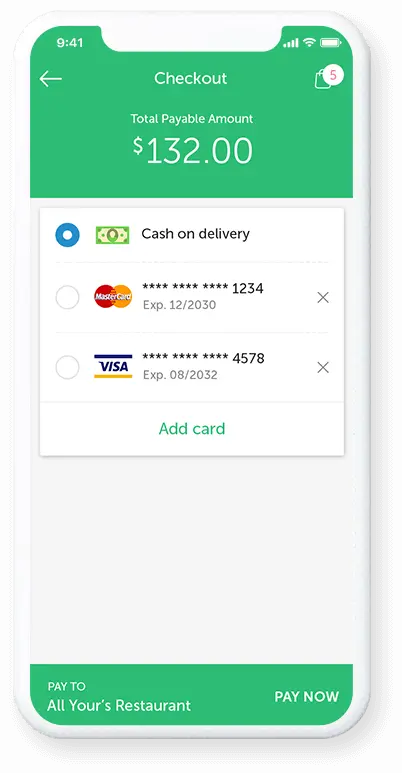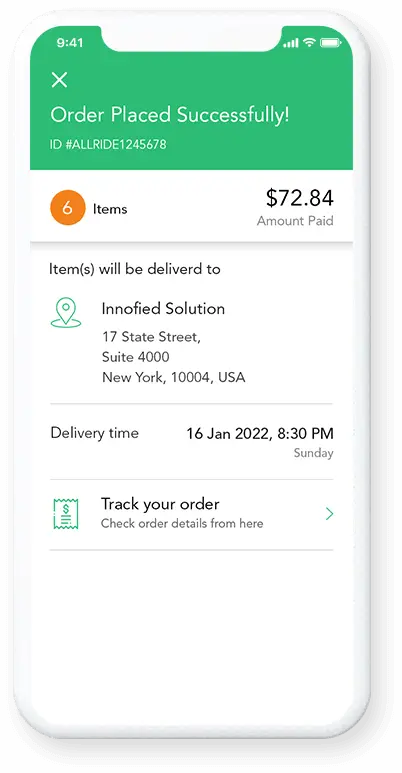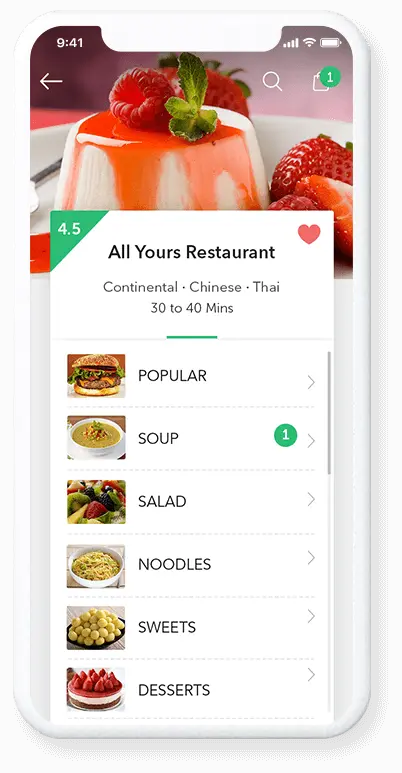 Customers can now enjoy the ease of ordering with quick filtering options.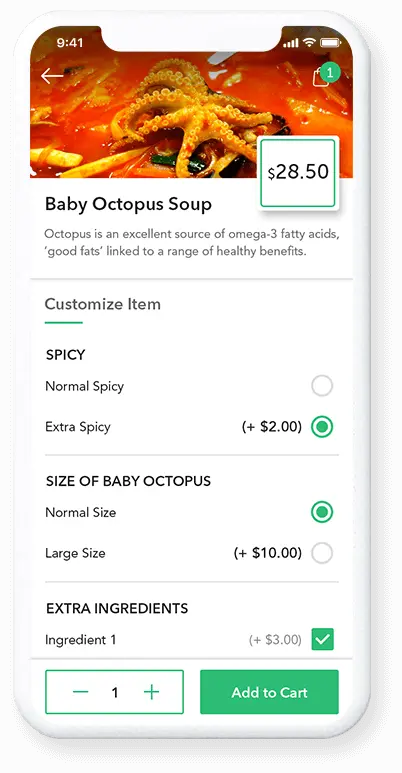 Once the item is selected by the customer, he or she can view the complete details.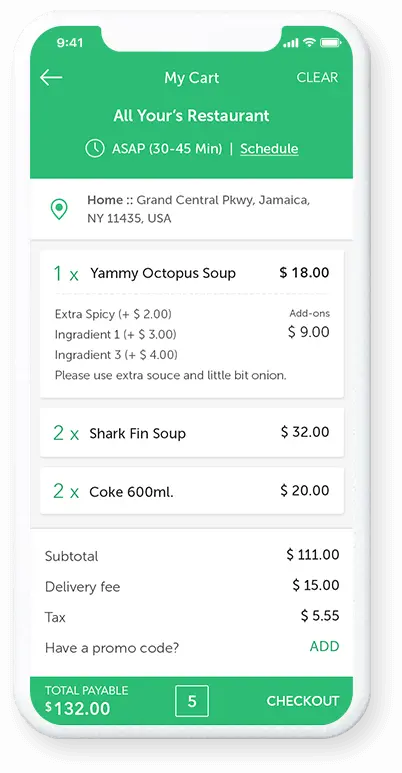 Customers can add their choice of food, add promo code if available and proceed for checkout.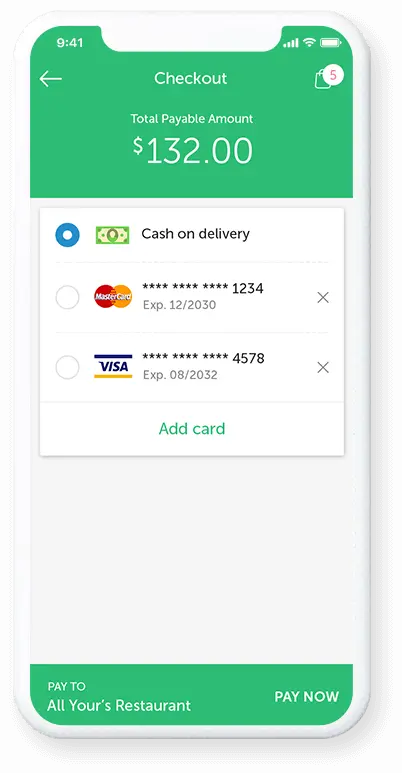 Once the payment has been made, the customer will receive an order confirmation.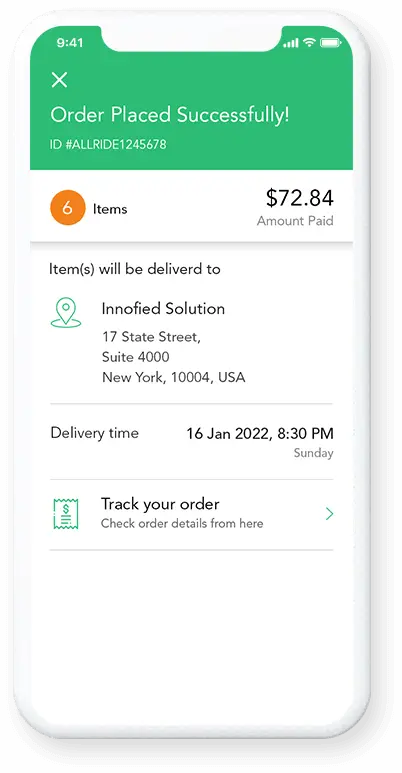 Once the payment has been made, the customer will receive an order confirmation.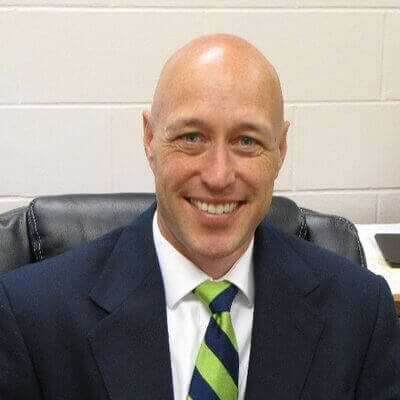 "We provided them with wireframes to start the project, from which they built and launched the app. We are extremely happy with what Innofied built and how long it took to complete."
- Joe Sanfelippo President, Logistibid Corp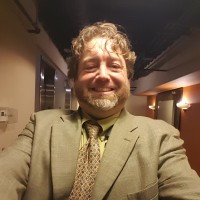 "Most impressive is their ability to communicate along with the team they have managed to build in 2 different areas in India. They consistently meet and exceed every milestone. They're always open to suggestions and tweaks to the app"
- Raymond Lakings CEO, UrPC

"I wish every software developer were like them. The team is open and honest, and I absolutely trust them."
- Frank Kroon Founder, BeMup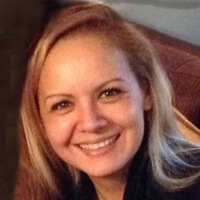 "They have great customer service. They not only commit to the business, but to the idea. They are very good listeners. They can also enlighten and teach you and make your idea even more fantastic. They have the knowledge and that was priceless. Everything about them is great. We went to India and they treated us like family."
- Larizza V. Maya CEO, Pro-Skool

"They're crazy. They're great. An Awesome experience."
- Pedro Laplaza VP of Design, Viapool
Customizable Customer App Features
Custom Applications with Industry-standard features to boost your Delivery business
Book parcel for courier app
Customers can now easily book a parcel delivery service by simply adding the photo of the item and the estimated weight of it.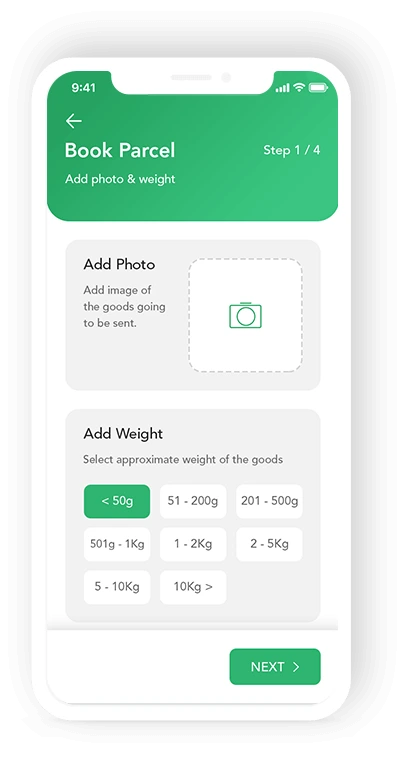 Quick filter option for garment app
If you own e-commerce apparel selling business, then offer your customers the ease of filtering garments within their budget/ price range, color preference, and size.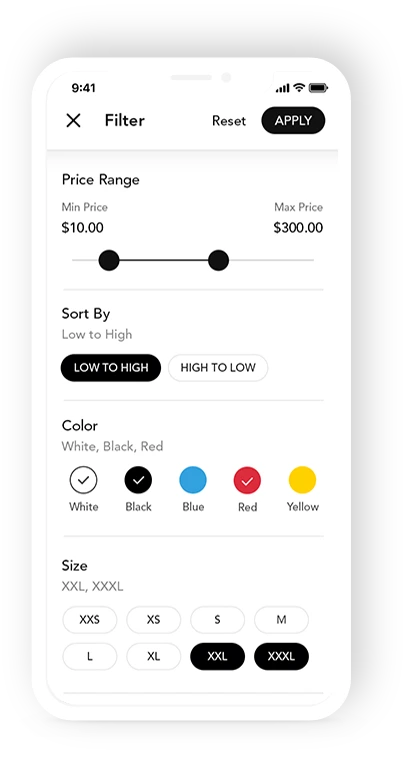 All-inclusive grocery app
An intuitive and all-inclusive grocery app showcasing different retail and grocery categories and popular deals helps the customer in easy navigating and buying.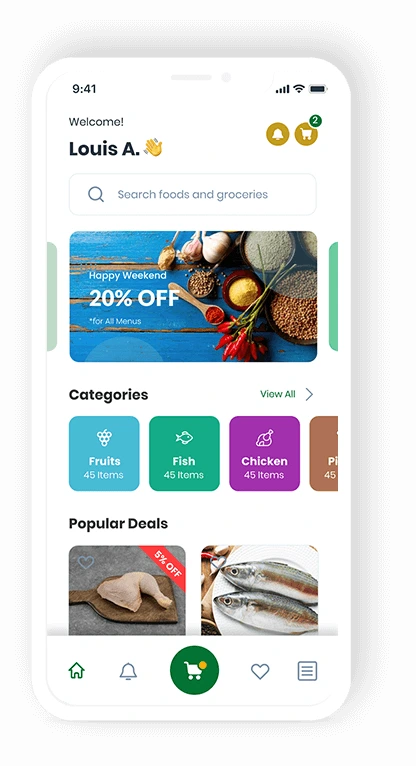 Performance meter for delivery boy
Task tracking is now possible with the performance meter that shows the number of successful tasks/ deliveries, pending tasks, canceled tasks, and failed tasks of a particular executive. The performance can also be analyzed with the customer reviews section below.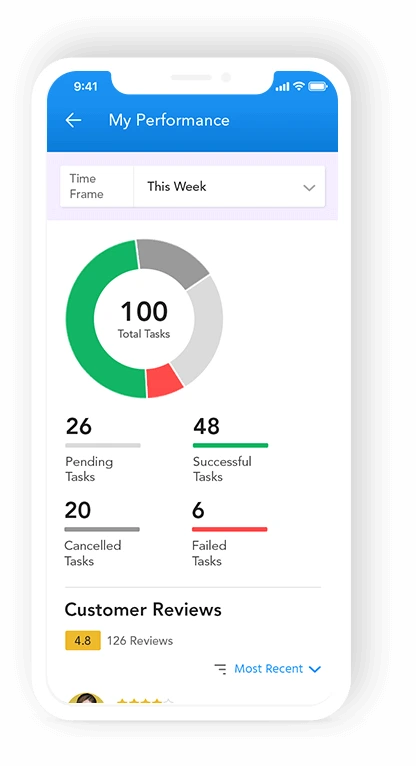 Smart Customer App Experience
Offer your customers different trending features that can simplify their buying experience.

Ratings and reviews
Both customer and delivery agents can rate each other after every delivery. Users can rate the driver and vice-versa in star rating and also, can add optional comments. The overall ratings can be viewed on the admin panel.

Easy refund and cancellation
No more haggling on prices and waiting endlessly for the refunds. The online delivery framework allows you to cancel your product and transfer funds into your account within stipulated working days.

Prescription upload
In case you own a medicine or cannabis delivery business, your customers can now easily purchase medicinal products, by simply uploading the prescription which will be verified by the experts, and then the products will be confirmed.

Voice instructions
Make your search bar easier and more comfortable for your customers who mostly rely on AI-based voice assistants. With the intuitive voice recognition techniques, search bars can now help customers with the products they are looking for.
Agent Management
Manage Delivery Agents, their availability and their task allocation.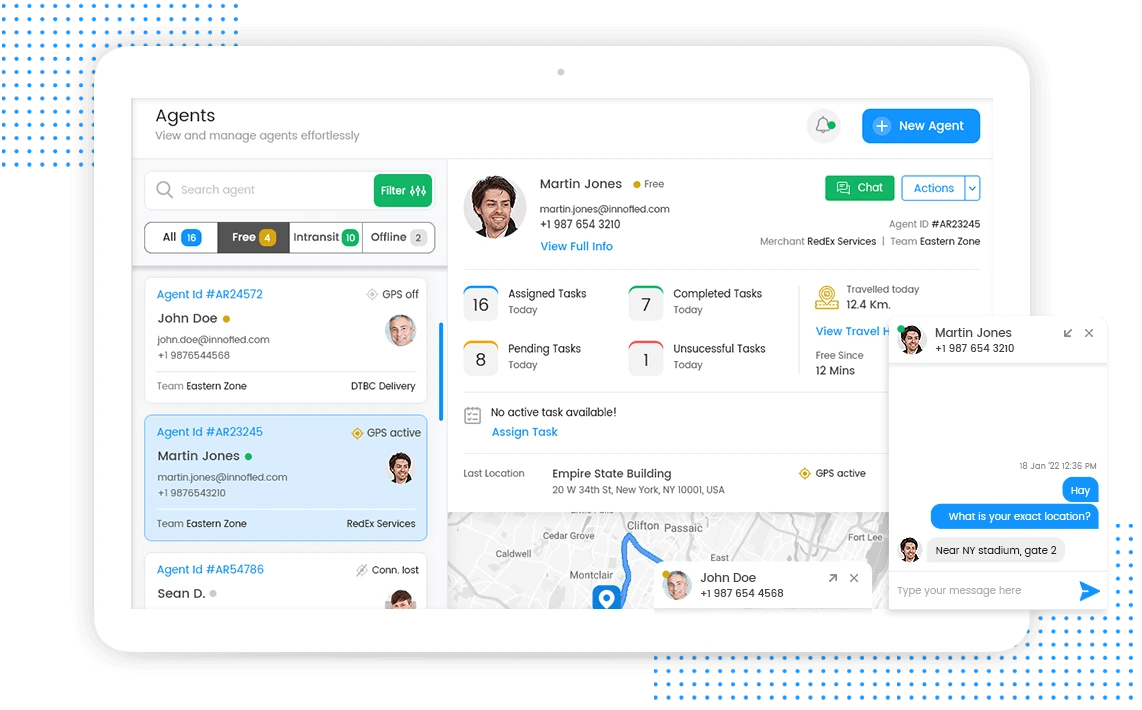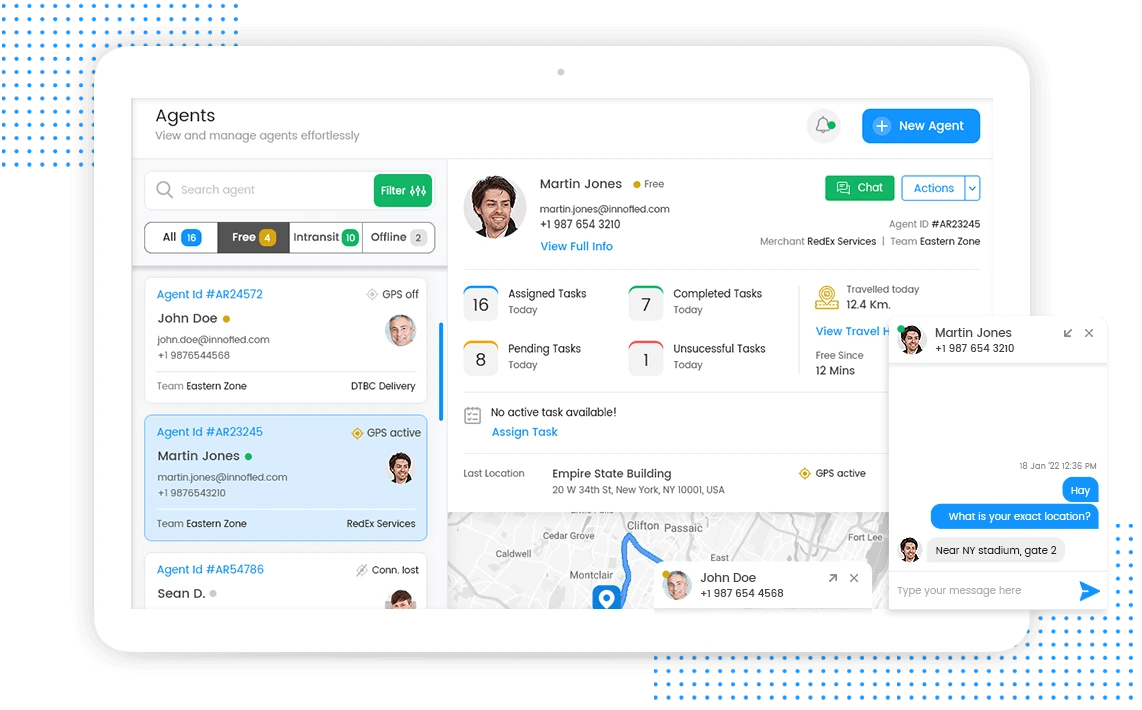 Create Roles and Manage Their Rights & Permissions
Define roles such as partners and managers, and control their access rights and permissions.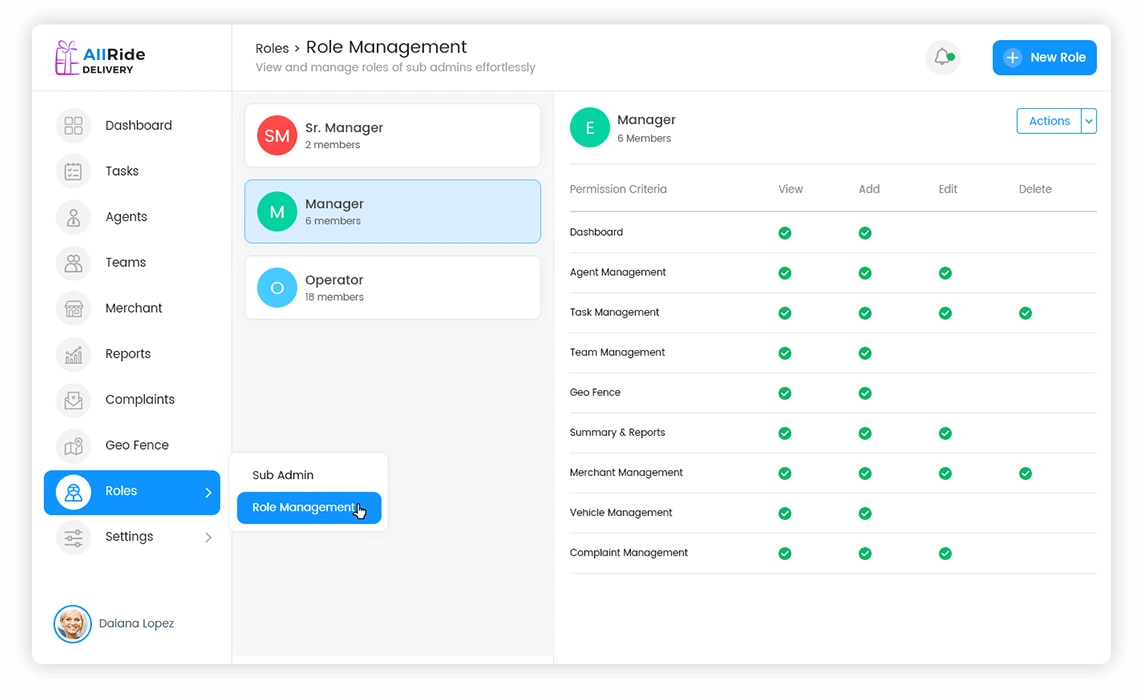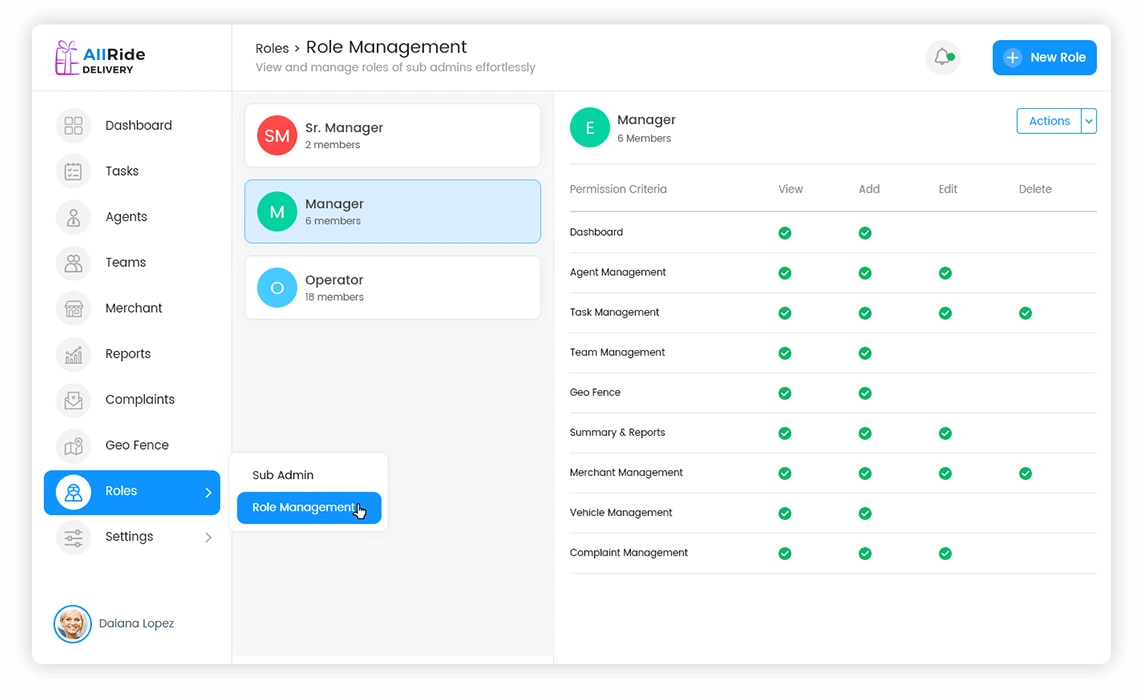 Team Management
Manage team members and track their activities in real-time.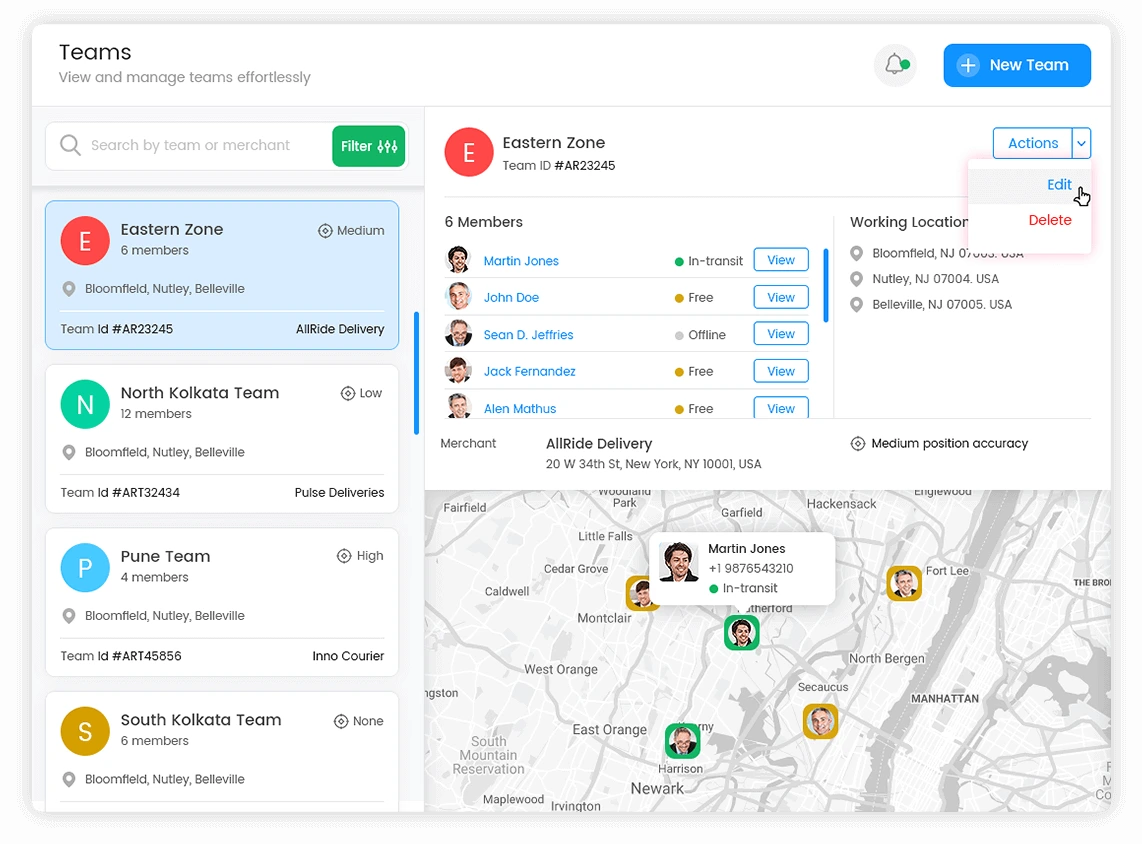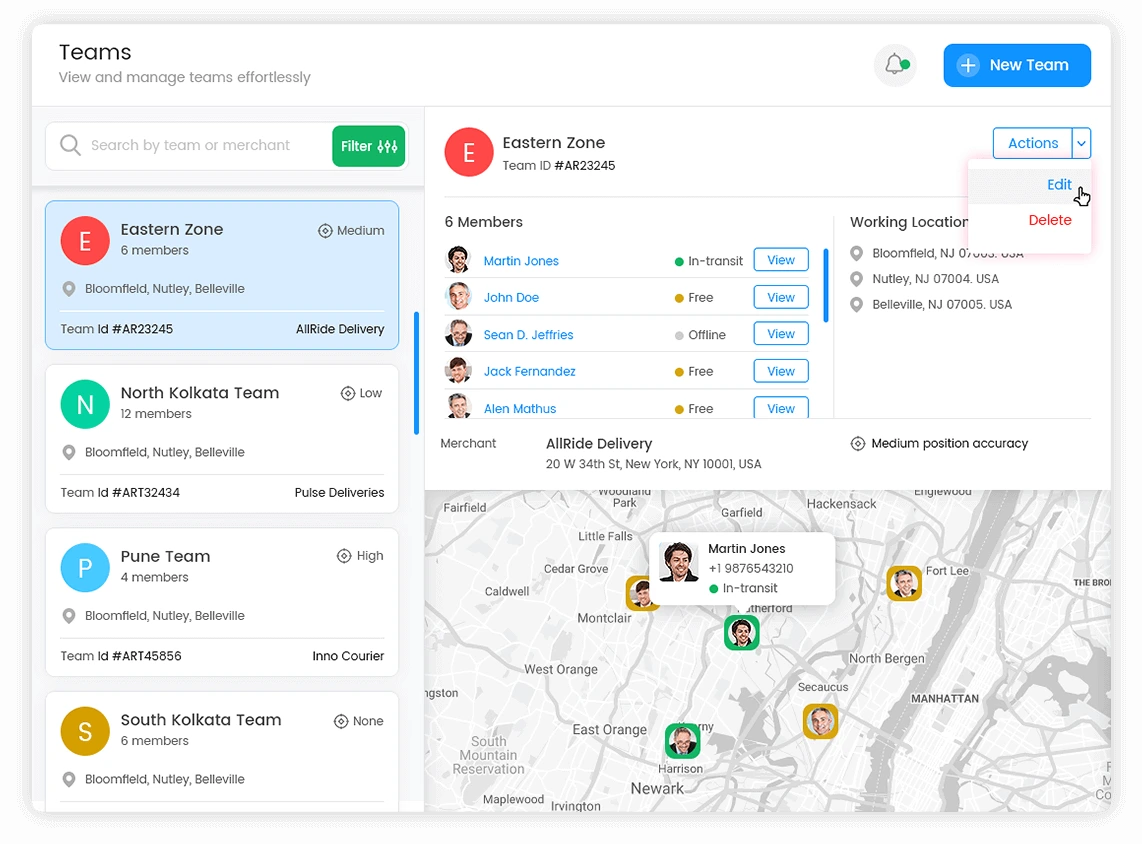 Delivery Management
Automated delivery management system with user-friendly demographics.