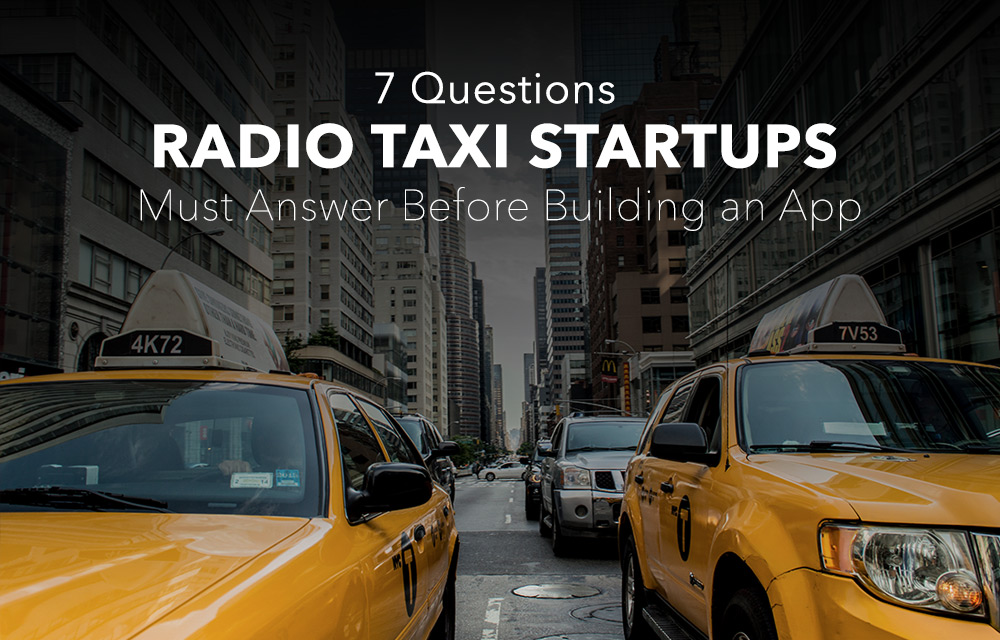 How To Make An App Like Uber? Answer These 7 Questions.
Can a taxi app be a profitable business?
Of course. It can be profitable if you're looking to make an app like Uber.
A large section of the current generation has calculated the price of gas, taken into account their own income along with increasing traffic congestion and has decided to leave their cars at home. They've realized that taking public transport is a smarter choice than driving to work. Hence, the need for taxi services has increased.
While a taxi app solution can be a little expensive to launch depending on the features you're looking for, it can be very profitable in the long run. When starting your own taxi business, you don't really need a lot of cars and drivers. A few cars and drivers will do just fine. You can expand it gradually as business starts to roll.
But before you hire a taxi app development company, make sure that you have answers to these 7 questions.
1. Have You Researched the Competition?
Like all other businesses, competitor research is extremely important for a taxi service startup. You need to know your competitors' businesses like the back of your hand if you want yours to be a success.
Consider the area around you as well. For instance, if you live in a small town, there won't be a lot of demand for apps like Uber and Lyft due to surge pricing. That's where you can make an impression with your low-cost taxi app solution.
2. Do You Know Your Target Market?
Your target market is made up of the people who you wish to serve. The better you can define those potential customers, the better you'll be able to target and serve them.
A great way to do this is to conduct customer surveys. In your surveys, you can ask all sorts of questions like where your customers live, whether they are married, whether they have children, their level of income, even their favorite radio station.

Senior Citizens Might Need a Ride Sometimes
Include senior citizens in your taxi cab business plan. Create an app like Uber that senior citizens can easily use. Think about it, they are no longer able to drive cars. While some of them might need special assistance as they are physically challenged, many of them are mobile enough to board a taxi without any help. Contact your local senior citizen homes. You might find one that needs an on call taxi service.
Business Travelers Frequently Need Cars
Business travelers are an important segment for you to target, as organizations regularly have personnel traveling for business meetings, conferences, surveys etc. Business travelers are valuable because, once you've made an initial contact with them, they will continue to give you business. Besides, when you target ads towards this segment, they remember you.
Hospital Goers Are Always In A Rush, Your Cabs Can Be A Godsend To Them
If your app can become a ready-to-go taxi in their pockets, hospital goers would thank you from the bottom of their hearts. Their bookings will always be time-sensitive. So, keep time constraints in your plan for serving this particular segment.
Shoppers Have Their Hands Full, and Going All the Way To the Parking Lot Is Such A Hassle
Shoppers always look for the most convenient way to get to their destination. If you can provide them the most convenient, safe, and faster way to get to their destination, they'll generously provide 5 star ratings and even do word-of-mouth promotion for you.
Students Are Short On Cash, They Need A Budget Ride
Students from other cities who come to universities and colleges in your city are usually short on cash. They usually have a lot of loan to pay off and they sometimes need to get away from the stress of their studies and enjoy with friends. How do they get to their destination without spending a lot of cash? You're right. Your cab service is the solution.  Of course, public transport is an option for them but if they get a cab all to themselves at an affordable rate, they'll immediately go for it.
Want to calculate the cost to make an app like Uber? Check out this easy cost calculator.
To students, you can promote your cab business with an ad like this: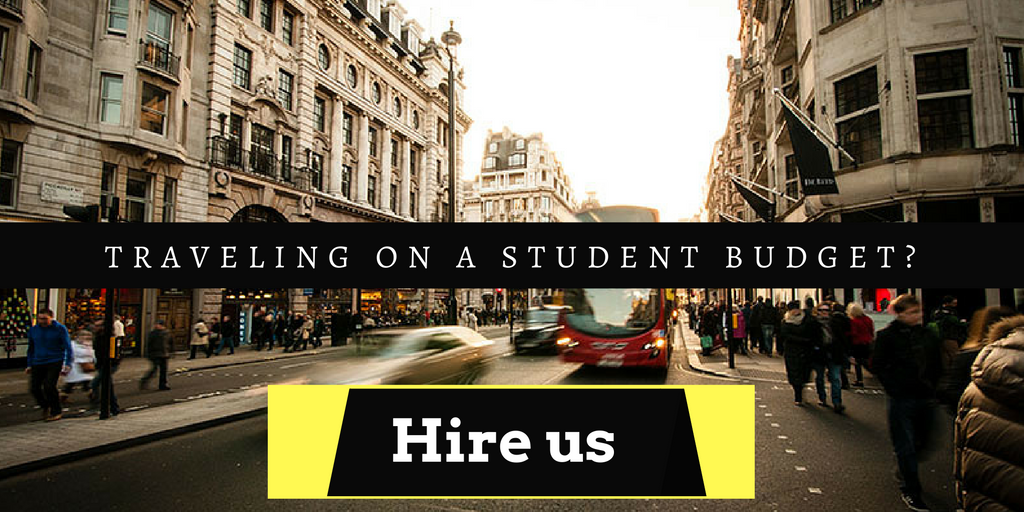 3. Do You Have The Right Vehicles?
Cars are your most important asset in this business. But not all cars are right for a taxi business. You should only buy cars that are already modified for taxi services and are guaranteed safe. This would save you a lot of time, effort, and money and help you stay focused on building your business.
Look for clean interiors with sufficient space for customers' luggage. Remember, if you choose to buy new cars, the lion's share of your capital will go into this investment.
Our advice: Talk to your licensing agency for the best tips on choosing a car for your cab business.
4. What's Your Target Message?
In order to craft a compelling marketing message, you will need your very own USP (Unique Selling Proposition). The best way to come up with your own USP is to identify the reason why your potential customers should choose your taxi service over others.
Think about what sets your cab service apart. Are your cars the cleanest in the city? Are your drivers extremely polite? Do they know their way around better than the drivers of apps like Uber and Lyft? Do you provide the safest rides?
If you feel that you're not offering anything different, then you must build an app like Uber which offers something unique, something that Uber does not offer. Think about Uber for instance. What's their USP? "Offering seamless travel with the rider walking away after arriving at his destination." It's extremely direct and to the point. This isn't easy and it can take a lot of time to fully develop. But the effort pays off very well for starting your own taxi app solution.
5. Would You Use These Platforms To Brand and Promote Your Taxi Business?
When you have your target market and marketing message ready, you need to choose the media that would best communicate your message to your target market. Use the media to highlight the weaknesses of your competitors.
National Events
When you develop an app like Uber, you should be mindful of national events and festivals as these are opportunities to spread the news about your taxi cab app. Take advantage of these by offering event-specific discounts, coupons, deals and so on to tempt people to download your app. Your taxi app development cost might go up a little, but using this strategy, you can actually penetrate a wider market and garner greater user interest. Remember, when people are in a festive mood, they are more likely to try out new apps.
Bars, Clubs, Restaurants, Airports
Time for some offline marketing.
We've all had that friend who once got so drunk at a bar that we've had to call a cab for them. Those people really exist. After drinking, many people need help going home. So, why not distribute flyers/leaflets or booklets at your local bars and restaurants and see if you can get them into agreeing on you offering an "on call taxi service" for their customers.
Other places where taxis are constantly in demand include airports, train stations and hotels. Meet that demand by hiring someone to distribute your flyers in and around those places. You can even have the flyers put on parked cars, building doors etc.
Add promo codes and discounts to attract more attention and hand them out in public places. Be sure to put your contact details into them.
Your Local Radio Station
Make radio a part of your taxi service marketing plan. Radio stations usually offer different rates to choose from based on your budget. A huge number of people listen to radio during daytime or in between breaks from work. You can reach out to them through radio ads.
Stencil Graffiti Ads
Are you familiar with stencil graffiti? It is basically the art of painting on roads, walls etc. and tagging any random sign using a stencil. Here's an example of a great stencil graffiti ad from Lyft.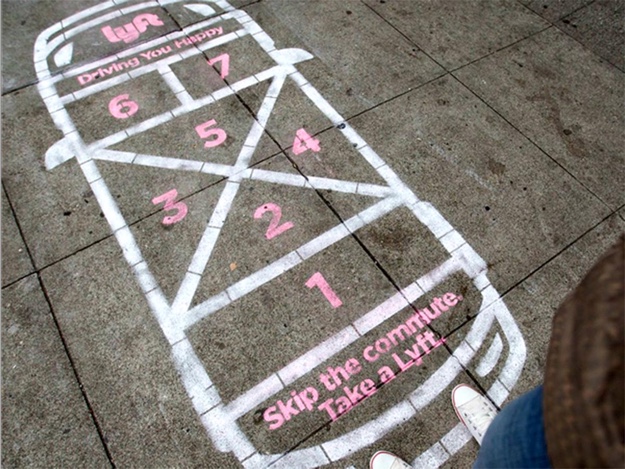 QR Code Stickers
QR code stickers can be a great tool for online cab booking cab ride sharing services. It significantly boosts app downloads and bookings. You can get creative and offer a referral program with 10% discount for bookings that come from downloads by scanning the QR code.
Local Print Media
Advertise on your local newspapers, magazines, yellow pages etc.
Read more: Want To Make An App Like Uber? 7 Things To Turn Your Taxi Business Into Revenue Generating Machine
Referral Programs
One of the best ways to attract new customers without spending a lot is through referral programs. According to a study by the American Management Association, the average satisfied customer shares their positive experiences with up to three people. So, include referral programs in your taxi business plan.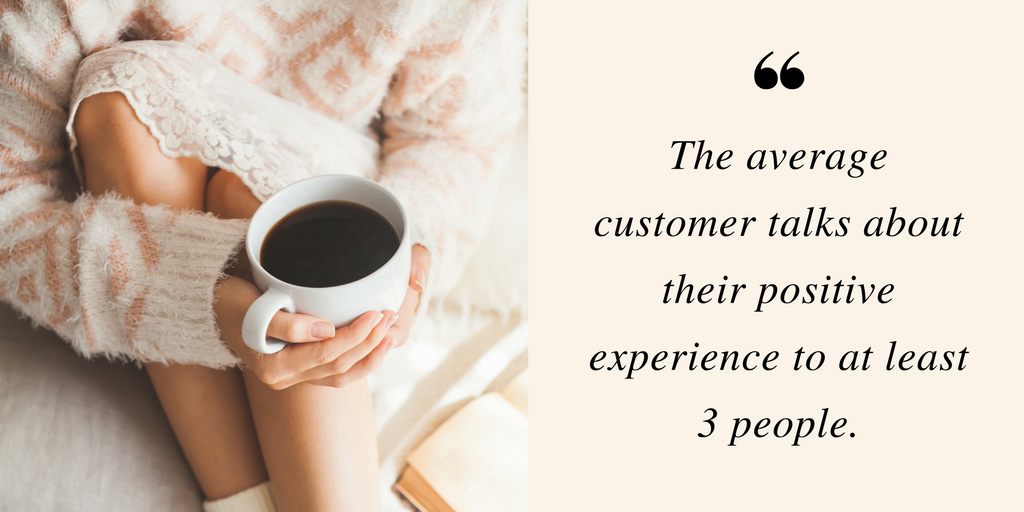 Have You Got the Required Licenses And Insurances?
You'll need all the required licenses and insurances required to run your cab business. If you want to drive one of your cabs yourself, apply for a commercial driver's license in your local department of motor vehicles. Register all your cabs and make sure to have the required inspections done. Ask around to get the best cab insurance rates.
Are You Using the Right GPS Software?
The GPS software you use for your taxi app solution must be fully updated and store important real-time information such as street closures. Real-time traffic information and map viewing is crucial for any taxi business. One of the best GPS software today is Waze. It has everything that you need for your taxi business plus some more features which are extremely useful.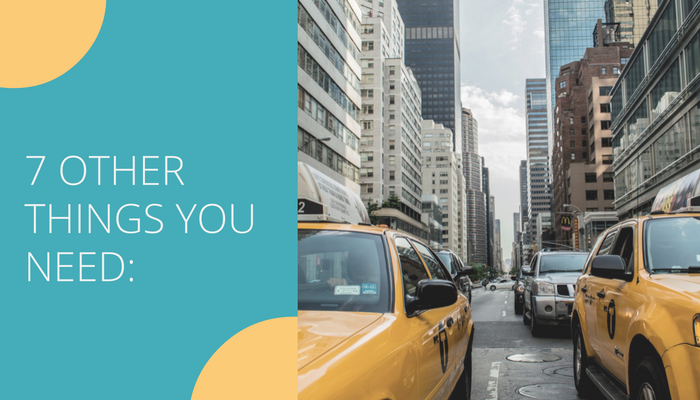 Apart from these 7 key points, there are a few more things that you'll need for starting your own taxi business such as:
1. Central location
You'll need a location with enough space to store all the vehicles.

2. Dispatcher office
There must be a dispatcher office, preferably located centrally so that you can serve your entire city smoothly at all times.

3. Streamlined hiring process
You should hire drivers who have previously worked with other cab companies. They will have commercial driver's license, which is a must. In the interview, ask to see copies of their driving records and references. Needless to say, you should choose drivers who have excellent records.

4. Hotline
You will have to set up a hotline for your customers to contact your company when they want to lodge a complaint. Have experienced customer support executives working there so that all customer complaints are addressed and customers are always happy.

5. Driver insurance
You have to provide your drivers with the necessary insurance.

6. Advertising
Take out a large advertisement in your area's local newspaper and telephone book, post ads on websites, social media and put up billboards. Also, distribute flyers with coupons. Make sure that your contact information is present on all your advertising and marketing materials.

7. Generate ROI by advertising for others
Use your taxi cabs to offer car space for advertising. This will help you raise quite a decent amount of return on investment.
That's about pretty much everything you need to know.
You must understand that having a one-size-fits-all approach won't work. There are several different categories of customers with different needs. You have to pay equal attention to all of them if you want to make your cab business successful.
On that note, let's ask you a question: Are you looking to know your taxi app development cost? We can help you with that. Check out our taxi app cost calculator.